Should an ethereal poof of smoke or steam startle you while wandering between offices at 1333 S. Schoolhouse Road in New Lenox, Illinois, you may have stumbled upon a Gost.
Gost Coffee is now roasting fresh beans and steaming up craft drinks in a tucked-away roastery and retail bar that owner Daniel Bednarz likens to a speakeasy hidden within an industrial facility.
"It's a weird layout; it's just me on this side of the warehouse," Bednarz said of the 500-square-foot location connected to an open 600-square-foot common area. "I call it a speakeasy coffee shop because you have to literally walk through the main office of the people that own this building to get to me."
A former graffiti artist, Bednarz transitioned his tagger name, Gost, into the name of his company. Previous occupants of the Gost space have included military contractors and a manufacturer of data center equipment. Barbed wire fencing and other vestigial security measures around the building can be off-putting, but guests are ultimately rewarded with the comfortable couches, tables and chairs at Gost Coffee.
The set-up aims for a cozy living room experience, with more warmth and personality than may be available at other local coffee spots.
"On this side of Chicago, it's not very common to have this unique layout," said Bednarz. "Everything around us is either Dunkin or Starbucks."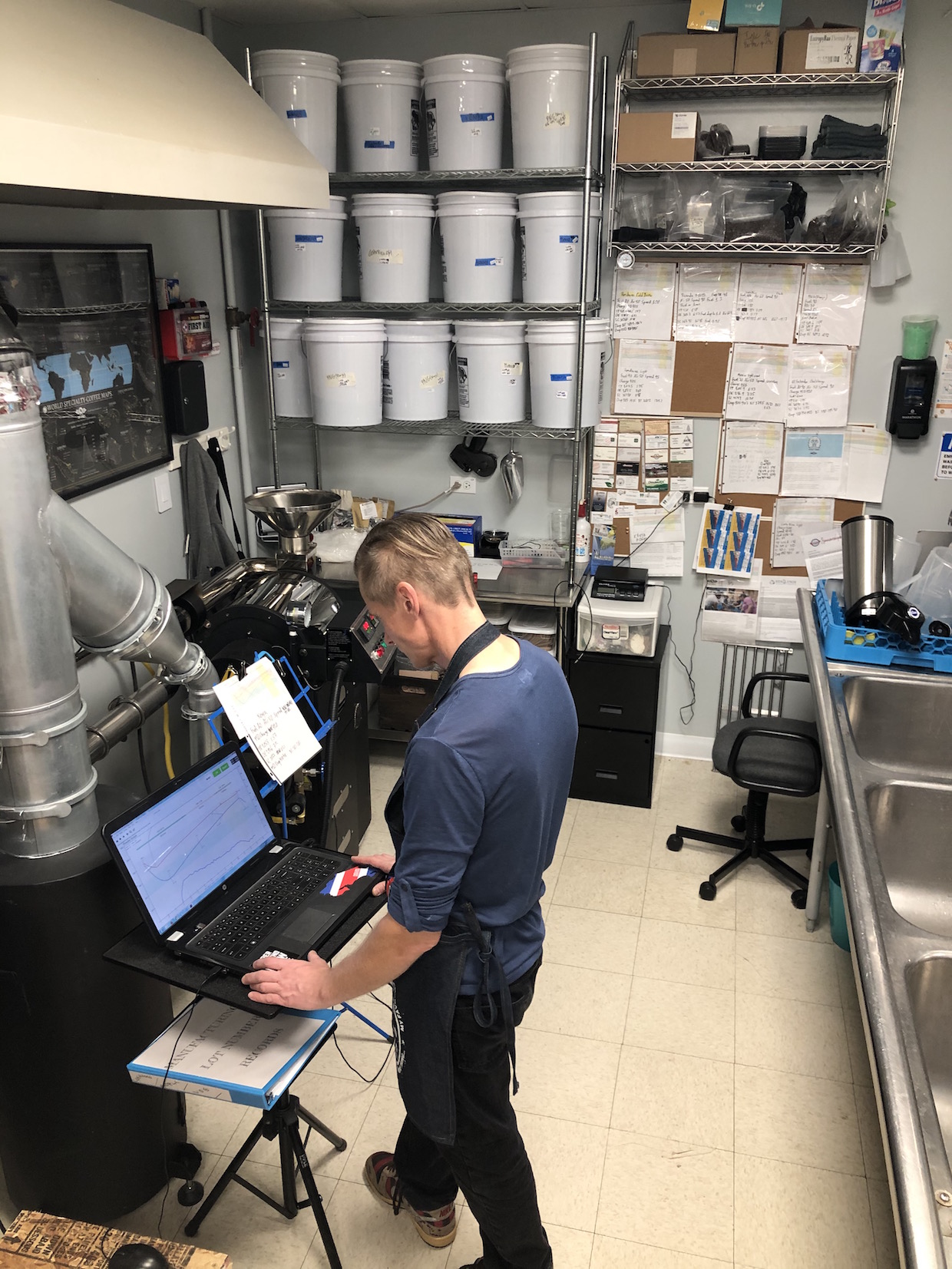 A 2-kilo Mill City Roasters machine on site browns all the beans for retail, drinks on location and a growing wholesale business that got a serendipitous early jolt. For an experiment, and as an inside joke gift for a friend's wedding, Bednarz created a custom blend, soaking coffees from El Salvador, Papua New Guinea and Kenya in Truly Hard Seltzer, a beverage that flowed freely at the groom's bachelor party.
A custom label for the coffees congratulated the new couple on their "truly" beautiful day. For some authentic flair on his joke gift label, Bednarz emailed the Hard Seltzer Beverage Company for PDF files of the visuals, introducing himself and his company in the process. He heard back from a local representative of the Boston Beer Company, which owns the Truly company.
The curious representative requested a sample of the coffee. Bednarz, who thought Boston Beer Company was simply some local beverage distributer, was happy to provide it. The rep picked up the samples in person last September.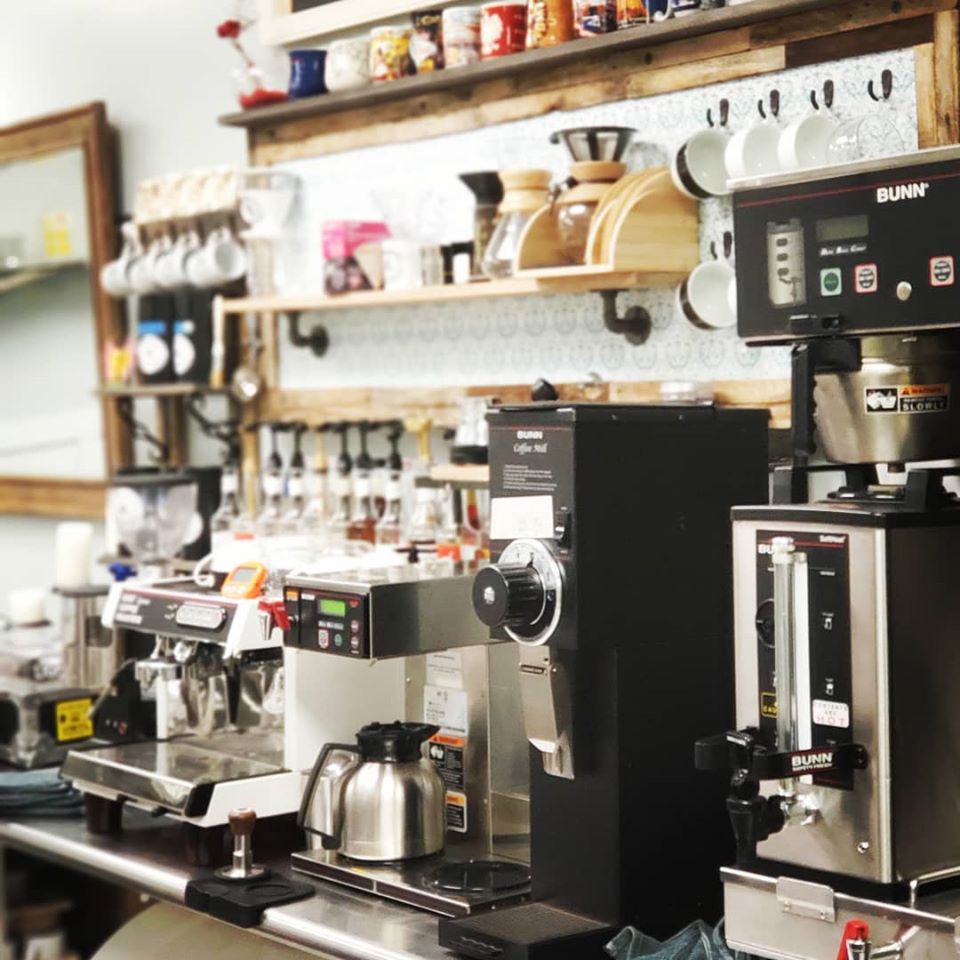 "Then in October I get this email saying, 'Hey, I love the coffee; it came out great; everybody in the office is drinking it; we would like you to do the same thing you did with Truly with this beer that we have coming out this Christmas, called White Christmas Winter Lager made by Samuel Adams,'" said Bednarz. "So I Googled them, and I was like, 'Oh geez, this is like a big-ass company!'"
What came of it was a corporate holiday gift for the company's Chicagoland network of sales representatives and distributors, featuring a small Gost Coffee logo on the custom label. These days, Bednarz is working on a similar project involving the Coconut Killjoy porter made by New Lenox-based Arrowhead Ales, in which he's concocting a new ratio of green coffees to soaking liquid, soaking it and letting it dry again prior to roasting.
"It's a long process," said Bednarz. "It takes time."
Gost Coffee is hoping these projects, along with more traditional sales, help the wholesale business continue to expand. Bednarz is also planning on adding some windows to the roastery, while also potentially expanding into the common area to cater to more specialty coffee seekers.
"I'm really the only game in town," said Bednarz. "It's a very underserved area."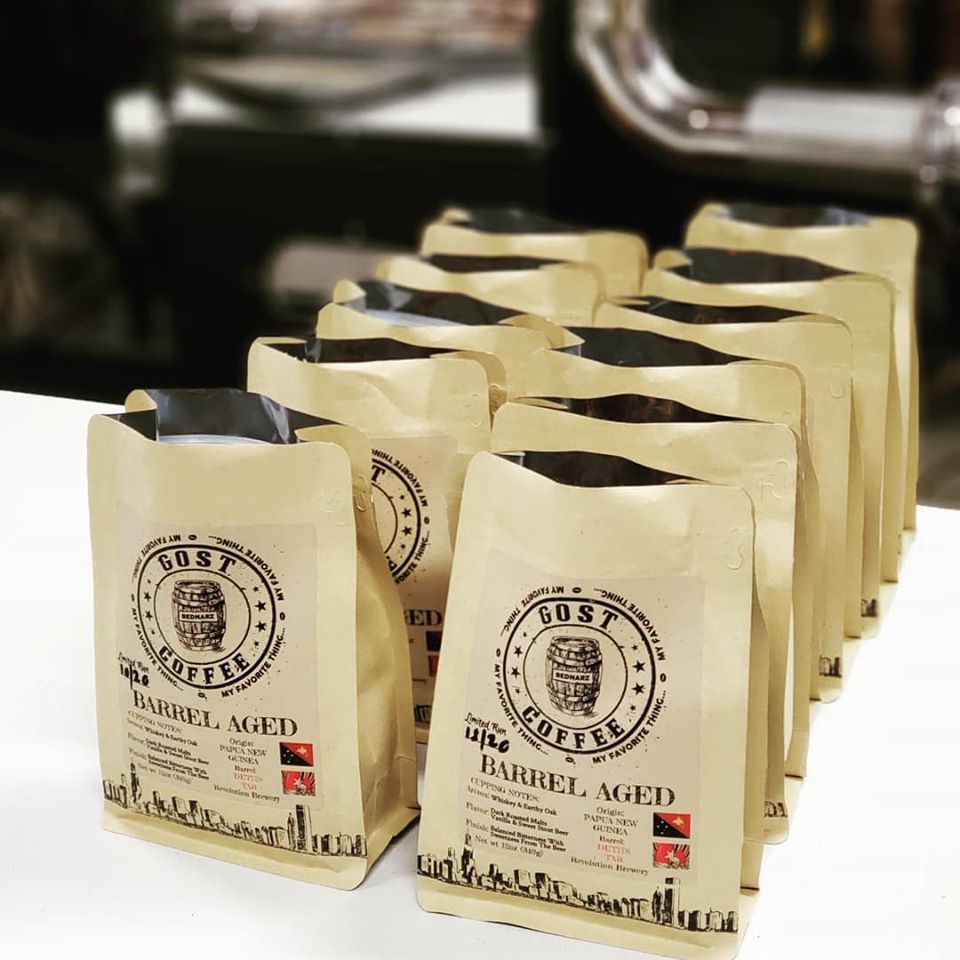 Gost Coffee is now open at 1333 S. Schoolhouse Road in New Lenox, Illinois.
Howard Bryman
Howard Bryman is the associate editor of Daily Coffee News by Roast Magazine. He is based in Portland, Oregon.