A sign of how quickly the United States alternative milk segment in the coffee industry has been filling up, at least one new vegan milk brand is pitching itself as an alternative to the alternatives.
Swedish brand of pea protein milk Sproud has announced that it will be coming to the United States this April, while pitching itself as a direct challenger to other oat, nut and other alternative milk brands that have been steadily gaining traction at coffee bars throughout the U.S.
As many alt milk brands have done before it, Sproud is offering what it's calling a Barista blend for use in retail coffee applications.
"Sproud lets coffee taste like coffee," Alexander Ntatsos, head barista at Sweden roasting giant Löfbergs Coffee and the Swedish representative in the World Latte Art Championship, said in an announcement of Sproud's U.S. release. "It is typically tricky to work with oat and other plant-based alternatives, but Sproud is creamy and frothy and makes a delicious drink. It is quickly becoming the first choice for baristas here in Sweden, and we're confident baristas worldwide will feel the same way."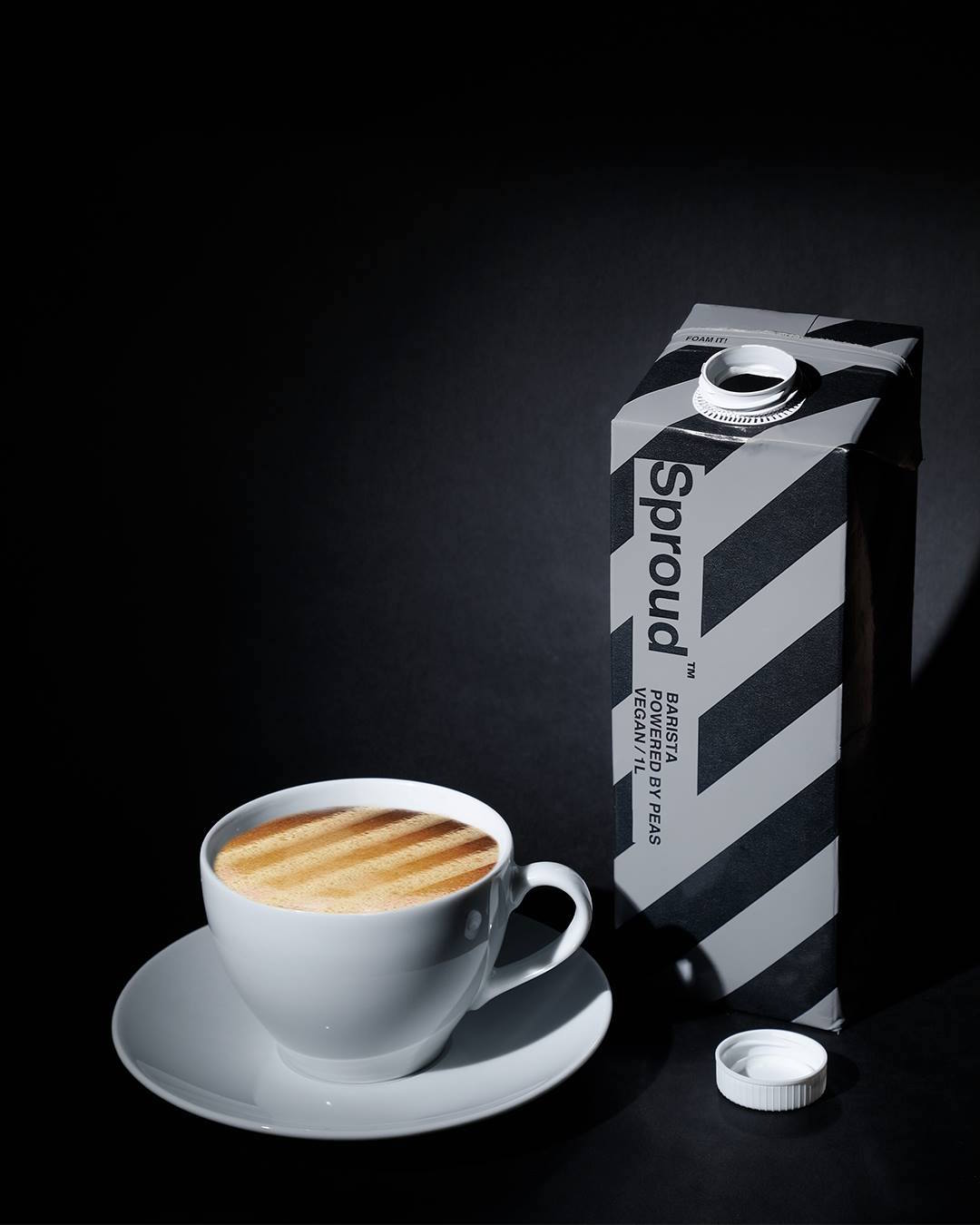 "Delicious" is, of course, subjective, but Sproud is also making some free-swinging claims regarding the product's environmental footprint. Pea milk producers typically use some combination of yellow pea varieties for pea milk production, although information is scarce and proprietary in the nascent beverage category. According to Sproud's website, the barista blend includes the ingredients water, pea protein (2.5%), agave syrup, rapeseed oil, gluten-free oat oil, salt, vitamin D3 (cholecalciferol), B2 (riboflavin), and B12 (cobalamin).
Sproud claims that the pea production process uses less water than traditional dairy or almonds, while also offering a 365-day shelf life prior to opening, further reducing energy consumption and costs associated with refrigeration.
Last month, Sproud appeared at the Specialty Food Association Winter Fancy Food Show in San Francisco, and it expects to launch this April through selected retailers and Amazon with a suggested retail price of $3.99 per 1-liter carton.
After production and packaging in Canada, the product is being distributed by Ethical Brands Inc., the parent company of New Jersey-based Explore Cuisine, a brand of protein-packed, organic, legume-based pasta alternative products.
Nick Brown
Nick Brown is the editor of Daily Coffee News by Roast Magazine.