Made Coffee is donating hundreds of cases of its canned cold coffee to first responders, hospital staff, healthcare workers and recently unemployed hospitality workers in St. Petersburg, Florida.
With restricted hours of operation and a mandate to reduce maximum occupancies by 50%, hospitality in St. Pete is feeling the impact of coronavirus as confirmed cases of COVID-19 there have surfaced locally.
To show its support for the community, Made has partnered with coffee the coffee and cocktail establishment Intermezzo to distribute free 12-packs of 8-ounce cans of its Con Leche lineup of RTD coffee beverages, including traditional, chocolate and chai flavors.
The first 150 cases of cold brew were ready to be handed at Intermezzo on Thursday. With adherence to all CDC and government guidelines regarding social distance, giveaways will continue daily while supplies last, on a first-come, first-served basis to anyone with proof of current or recent employment. Made founder Mike Rideout told Daily Coffee News that they're flexible about that last part, though.
"We are more focused around helping our community than anything else," said Rideout. "Any proof of work in one of these establishments is acceptable, we aren't sticklers about a paystub."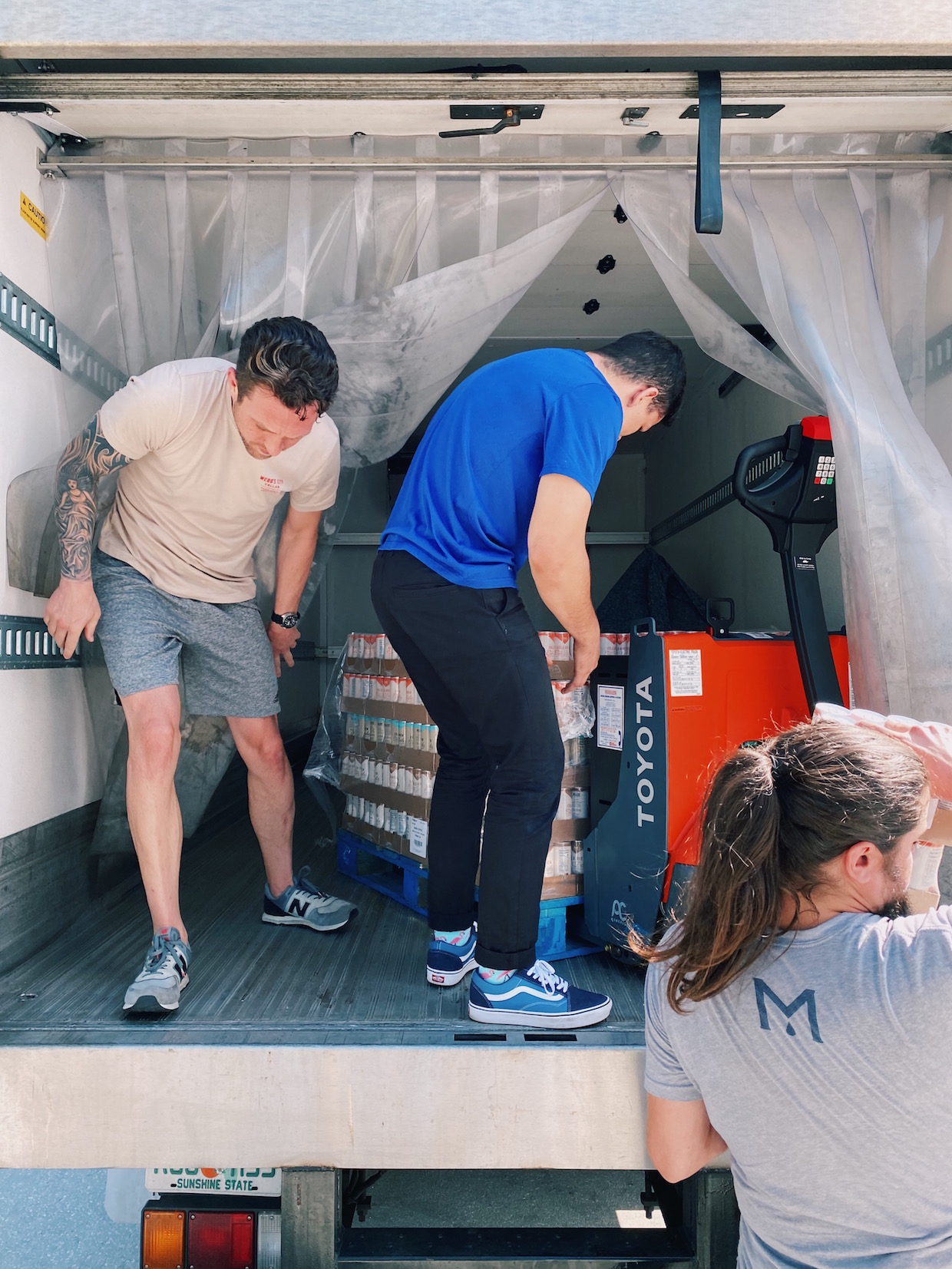 Business remains strong for the cold brew company that was founded in St. Petersburg in early 2015 and has grown exponentially since then. Rideout said that sales haven't taken much of a hit at all at this point, and production remains at full steam.
"We are a lean shop and therefore still operating at full capacity," said Rideout. "The next coming weeks will be telling as to what impact Made Coffee will face. Some cafes will be running limited hours, but retail demand has increased. Our focus is on the safety and health of our employees and supporting our community, especially those whose lives and businesses have been negatively affected."
Made Coffee is prepared to hand out at least 500 cases from the Intermezzo station, according to Rideout. The company will also be donating pallets holding 256 cases apiece to local hospitals including Tampa General and St. Josephs. Several hundred more cases will be donated to any police or fire department precinct willing to accept them.
Next week, the company is spreading the generosity to the entire United States. On its website, Made Coffee is  launching sales of a low-cost "Stimulate the Stimulus Box," containing six cans of its Cold Brew Con Leche for $10 with shipping.
Howard Bryman
Howard Bryman is the associate editor of Daily Coffee News by Roast Magazine. He is based in Portland, Oregon.