As the coronavirus COVID-19 pandemic continues to affect consumption habits and coffee business operations throughout the globe, roasters now have a new online resource for sourcing fresh Colombian greens through Coffee for Peace.
Officially launched last year through a partnership between Colombia's National Federation of Coffee Growers (FNC) and the United States Agency for International Development (USAID), as well as numerous importing and marketing partners, Coffee For Peace has just launched a microlot program.
Launched in partnership with Craft Coffees, which is the specialty division of FNC, the microlot program makes traceable, high-quality Colombian arabica coffees available through the Coffee for Peace virtual shop on Cropster Hub, allowing for online sales and communications.
"At a time like this of global concern, the collaborative model that facilitated the production, selection, and promotion of these microlots is superior," Willem Boot of the California consultancy and education provider Boot Coffee said in an announcement of the launch. "It is resistant to disruption; PFOs can continue to produce micro-lots and share them with the global specialty coffee community through the new platform."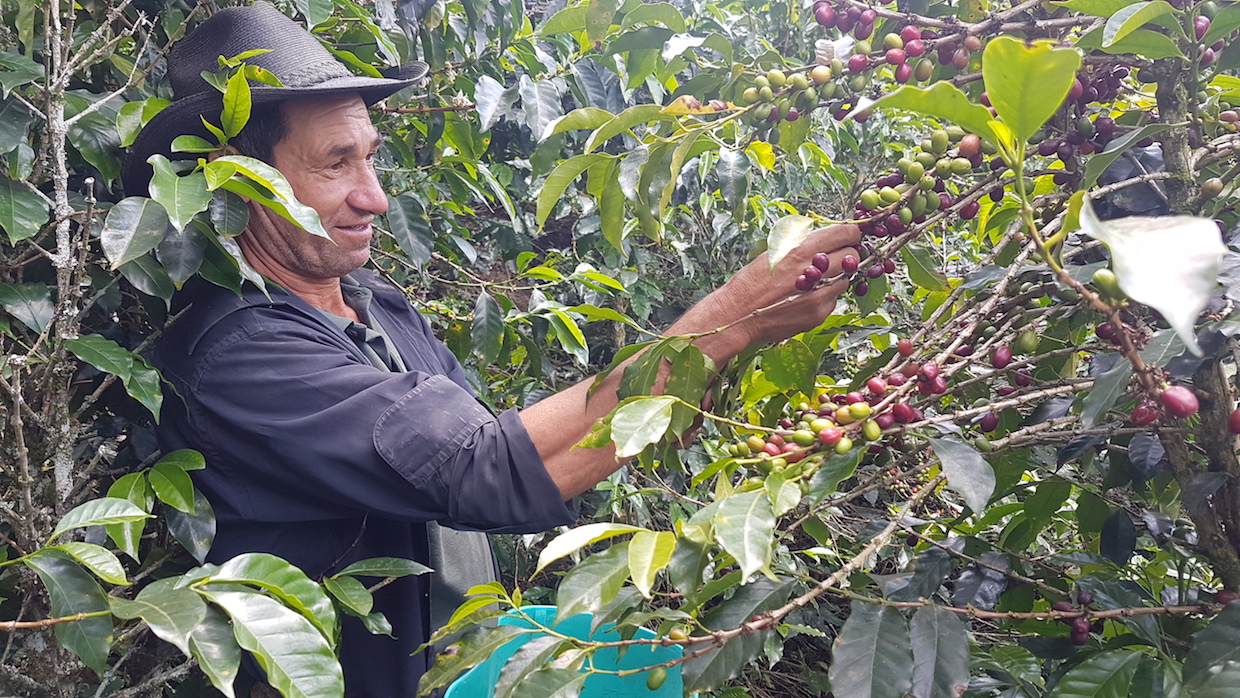 Samples of the Coffee for Peace coffees, all of which are sourced in post-conflict zones to help farmers find positive sources of revenue, are available through the Cropster Hub shop. Samples will be taken from the actual warehoused lots in Bogotá, and coffees that are ordered are milled and then exported within two to three weeks, according to Coffee for Peace.
There are currently 19 coffees listed as part of the microlot program, with scores ranging from 84 to 89.
"Coffee for Peace is supporting us in promoting these coffees so that producers in conflict areas can have a dignifying source of income and can be rewarded for the high-quality coffee they produce," said Juan Camilo Ramos, chief commercial Officer of the FNC. "We believe this is a valuable contribution to peace consolidation in Colombia."
Nick Brown
Nick Brown is the editor of Daily Coffee News by Roast Magazine.