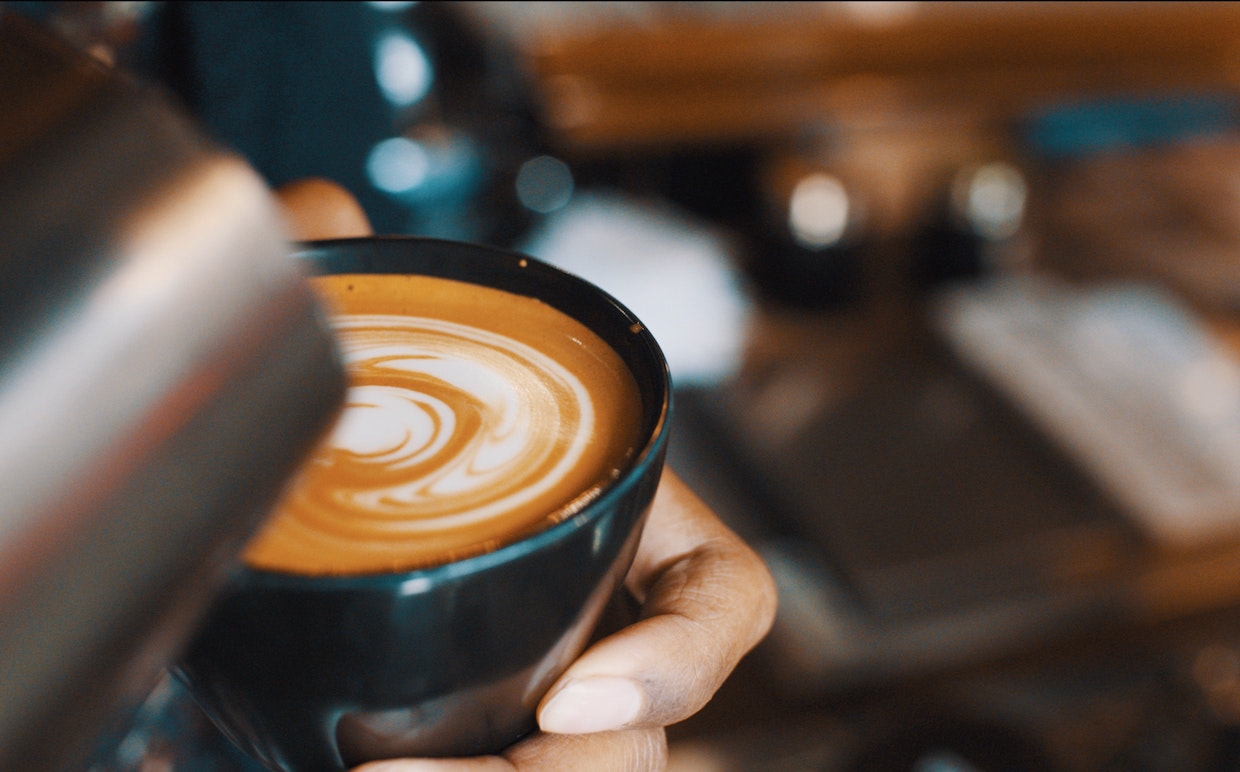 As the number of Americans who drink coffee every day has increased by 5% over the past five years, more Americans are also turning to espresso-based beverages and cold brew.
These are two of the prevailing trends in the new 2020 National Coffee Data Trends (NCDT) report (formerly known as National Coffee Drinking Trends) from the National Coffee Association, which has compiled data on coffee consumption in the United States since 1950.
The 2020 report reflects data gathered in pre-COVID-19 America, and of course the long-term economic and social ramifications the coronavirus and its response will have on consumers and the coffee industry are yet to unfold.
"The NCDT is the Atlas of American Coffee," NCA President and CEO Bill Murray said in announcement of the report's release today. "This year's release shows just how much Americans rely on the energy, comfort, and normalcy of their favorite brew.
"But these are challenging times, and the coffee business is not as usual. NCA encourages everyone in the coffee industry to continue supporting small businesses, governments, health authorities, workers, and every day Americans as we all work together to manage the profound impacts of the coronavirus outbreak."
Released in conjunction with a webinar yesterday following the NCA's annual convention, which took place in early March in Austin, Texas, the report draws upon several thousand surveys of a nationally representative group of people by age and race.
According to the NCA, Americans are drinking more coffee than ever. Here are some of the highlights of the report, which will be available for purchase at the NCA website.
Overall Coffee Consumption
62% of Americans drink coffee daily
Past-day consumption of coffee (meaning the number of people surveyed who reported drinking coffee within the past day) has risen by 5% since 2015
Seven in 10 Americans drink coffee at least once per week
54% of Americans reported drinking bottled water in the past day (not coffee-related, but shocking in its own right)
53% of coffee drinkers want to buy coffee that is good for the environment, for coffee farmers and for communities (whereas 47% apparently do not care)
Nearly half of daily coffee drinkers who buy coffee outside the home do it at a drive-through
25% of people ordering coffee outside the home within the past week did so through an app
Coffee Drink Trends
Consumption of "gourmet" coffee (defined merely as "brewed from premium beans") is up 25% since 2015, although it did not increase over 2019's level
20% of Americans take their coffee black
Consumption of espresso-based beverages continues to increase. The most popular espresso-based beverages (in order of percentage of people who drank one within the past year) were: cappuccino (33%), latte (33), frozen blended (28), espresso (26), mocha (23), macchiato (18), Americano (18) and flat white (8)
Home brewing equipment has changed dramatically over the past five years, with Americans now 24% less likely to use a traditional drip coffee machine than they were in 2015. Meanwhile, ownership of single-cup brewers is up 50% over the past five years
4% of drinkers reported using alternative milks daily
40% of Americans add some kind of milk and sweetener
The number of Americans adding only milk but no sweetener has increased by 66% since 2015
Coffee Drinking by Generation
Coffee drinkers age 60+ are more than twice as likely to consume traditional, "non-gourmet" coffee than 18-24-year-olds
Drinkers age 25-39 led the increase in espresso-based beverages, which are favored by 27.5% of Americans under 40, compared to 17% for seniors
Nine out of 10 older coffee drinkers have coffee at breakfast, compared to 7 out of 10 of the youngest drinkers, who are almost twice as likely to drink coffee at lunchtime than their older counterparts
Coffee consumption increases with age, although since 2015, consumption is up 40% among drinkers age 18-24, and nearly 25% for drinkers age 25-39.
Nick Brown
Nick Brown is the editor of Daily Coffee News by Roast Magazine.