A new app- and blockchain-based green coffee trading platform called iFinca is pitching the promise of traceability to ultimately give farmers a larger slice of the pie.
After about nine months of development, the app officially launched last October. The number of users on the platform has since grown to include some 38 exporters, 14 importers, 26 roasters, 19 cafes, 13 cooperatives and 9,430 individual coffee farmers throughout Colombia, Mexico, Guatemala, El Salvador, Honduras, Nicaragua, Haiti and the Dominican Republic.
Native Californian Alexander Barrett, who founded iFinca in Medellín, Colombia, and has since grown the privately funded the business to include eight employees on multiple continents, told Daily Coffee News that the app from the beginning has been designed to be "farmer-centric."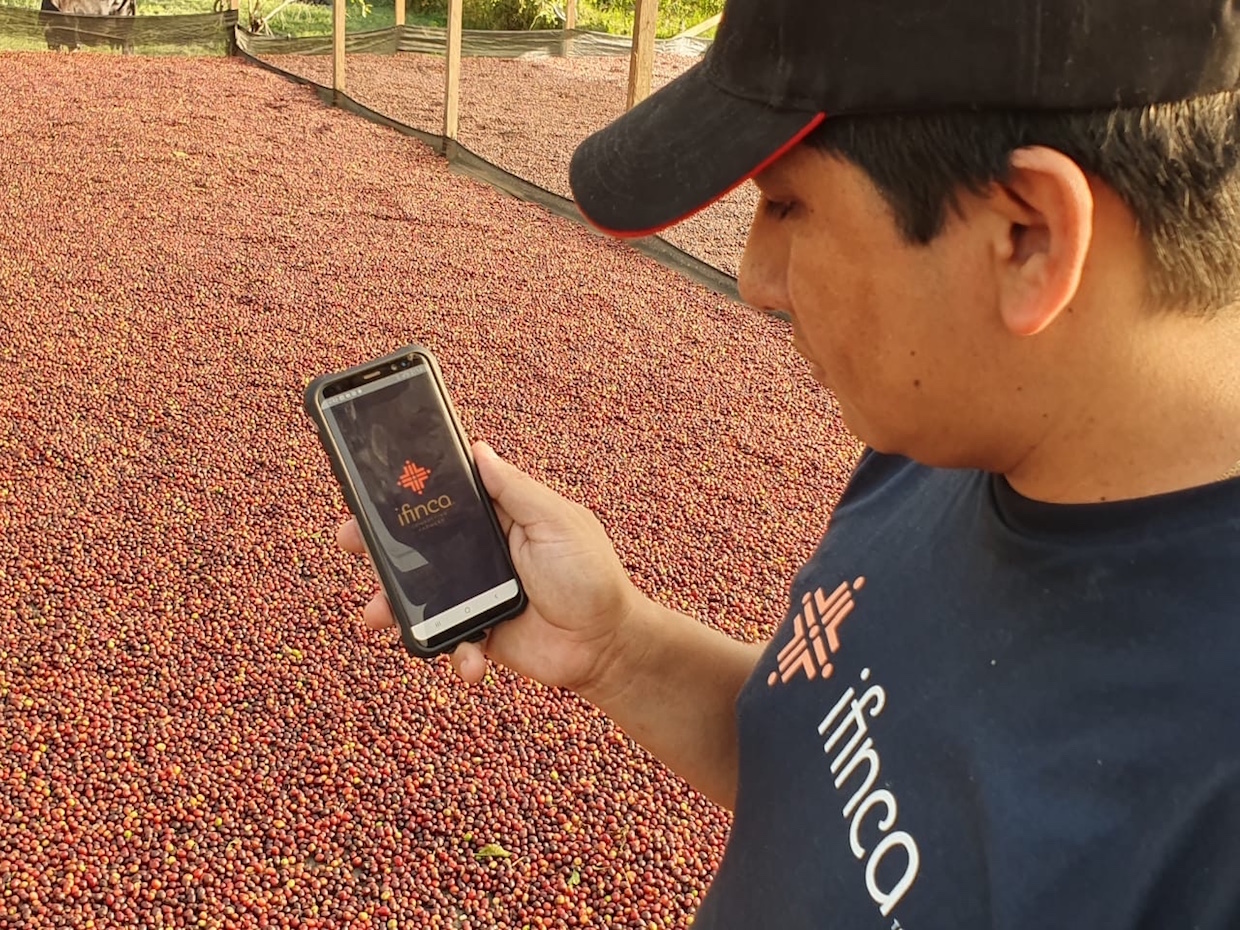 The platform's primary breakthrough, according to Barrett, is that it focuses on verifying farmgate price — i.e. the actual price paid to individual farmers for the delivery of unprocessed coffee to a mill, cooperative, exporter or some other coffee seller.
"We're an independent, third-party verification, in a sense; we don't buy or sell coffee," Barrett told DCN by phone. "An importer might come to us and say 'we want an 84 from Huila.' Then that might go out to exporters on a first-come, first-serve basis. The exporter can communicate to farmers through the app about how much parchment volume they need, on what day, and tell them the farmgate price."
Farmers can take or leave offers through the app and they are not removed of their right to sell through traditional channels. However, Barrett said that the platform requires that buyers pay farmers at least 50% of the established farmgate price within five days of delivery, while paying the remaining percentage within 25 days.
Once farmgate prices are recorded in the ledger, they cannot be altered by any parties throughout the supply chain.
Through a consumer version of the app, or through the coffee roaster or retailer, consumers are able to access a range of data related to their coffee, including details about the farm and the farmgate price paid.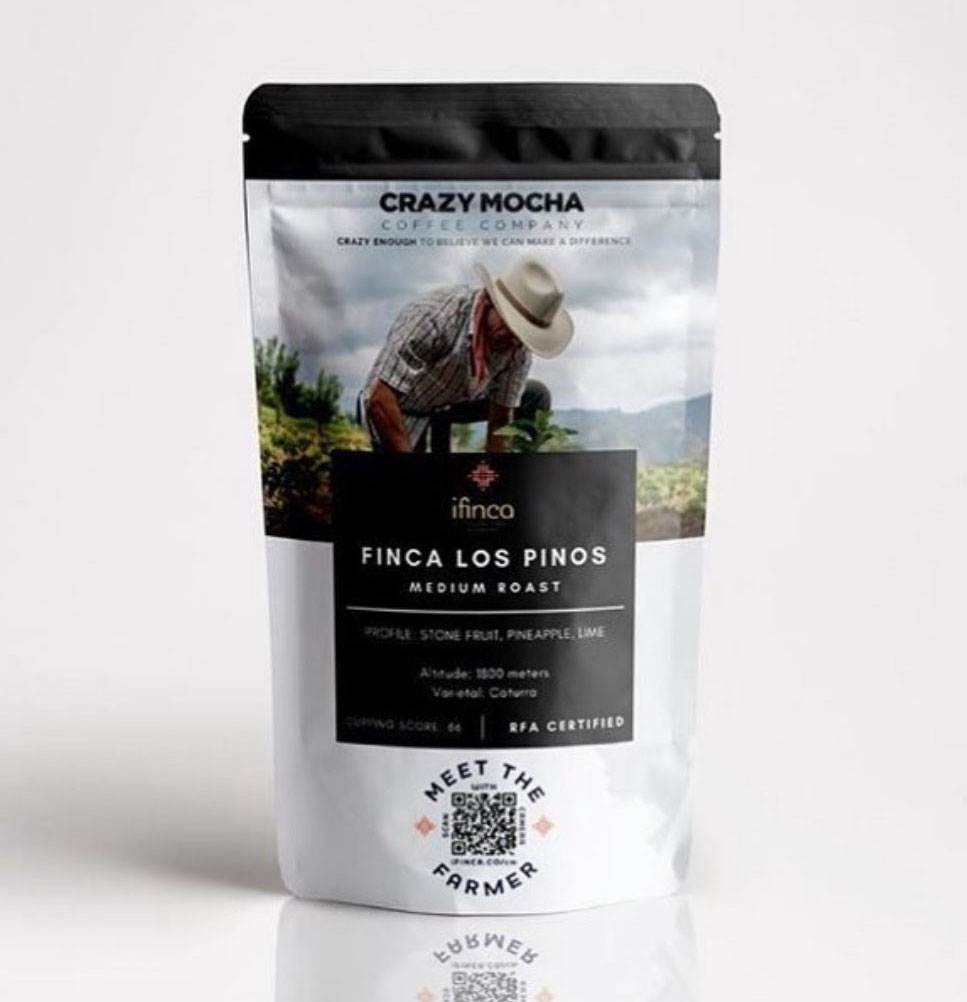 Farmers or producer groups are not allowed to participate in the platform anonymously, although iFinca claims that the platform thus far has demonstrated "verifiable" increases in prices per pound for smallholder farmers.
Barrett said there have already been eight containers of iFinca-verified coffees shipped. Roasting company Crazy Mocha, which has some 24 retail locations throughout the Pittsburgh area, became the first U.S. company to sell iFinca verified coffee.
"It's blowing up; we're getting bombarded with calls," Barrett said of the level of interest among roasters and other buyers in the emerging platform. "No one independently that I know — no third party — is verifying farmgate price."
Editor's Note, April 9: Much of this story was written prior to globally widespread COVID-19-related shutdowns. We asked Barrett for an update, and he shared the following comment via email:
I spoke with most of our exporters last week and coffee is still moving but at a bit slower pace. We have been receiving feedback that the iFinca app reduces most of the physical contact during transactions through the coffee supply chain. Allowing all parties to keep 6 foot space guidelines to be honored. The app automates these transactions.
Nick Brown
Nick Brown is the editor of Daily Coffee News by Roast Magazine.