While social distancing, hand-washing and other measures remain crucial steps to prevent the spread of COVID-19, the Oklahoma-based coffee company Doubleshot Coffee is offering a novel approach: give the virus a hug.
Don't do this literally, of course. Do it to Covie!, a fuzzy, plush coronavirus doll that's being sewn and shipped by Doubleshot Coffee baristas and staff.
"We are hoping that Covie! will be a bit of a comfort to people during this stressful time, as well as educate people on how to be careful and reduce the spread of the coronavirus," Doubleshot Coffee Owner Brian Franklin told Daily Coffee News. "We've seen only positive response so far, and we're grateful to our community for supporting us through it all."
On the second floor loft at The Rookery roastery cafe opened by the company one year ago, workers are cutting, sewing and stuffing the ironically lovable bugs to help lighten people's spirits, while including a pamphlet of CDC guidelines on how to avoid the virus or how to manage quarantine if infected.
"Since our seating area is closed, there is plenty of room to spread out and work," said Franklin. "The first couple I made at my house on a tiny sewing machine I bought from Amazon, and then when I got the staff on board, everyone ended up in my office, cutting, sewing, stuffing and stitching. There's an 8-foot-long conference table I made out of some of the wood that was used for plank roads in the oilfields in Osage County, and that's where they've set up shop."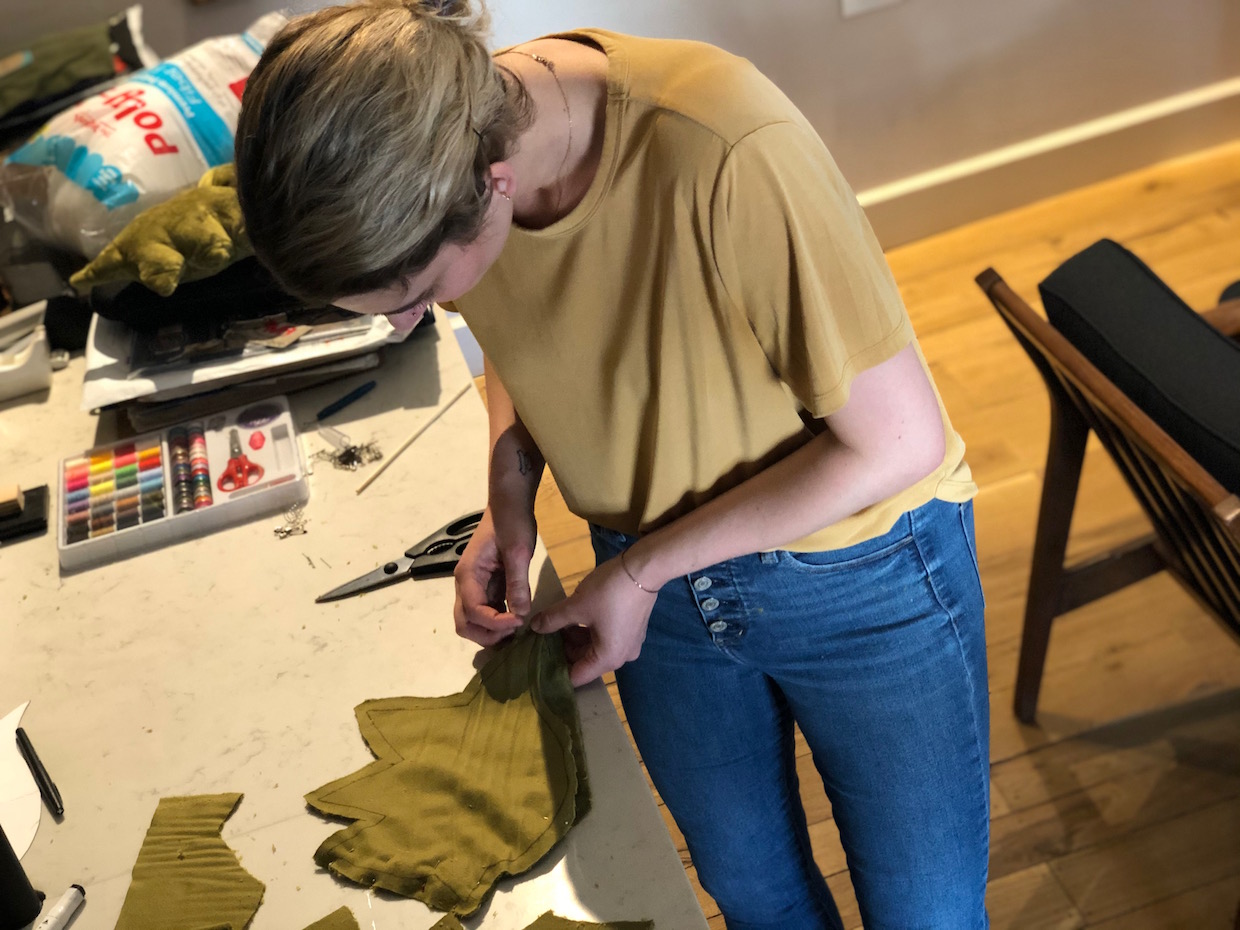 The dolls are made through the use of a design template to maintain some consistency, though the handmade charm is not lost. Each handwritten Covie! name tag is made from coffee filter paper.
"About half of the revenue generated by the sale of Covie! goes to pay the staff who are making them," said Franklin. "It's been very helpful because everyone needs a steady income, and my people are hard workers, so they appreciate having a revenue-generating project to work on. All the proceeds after that are donated to the CDC Foundation's crowdsourcing fund."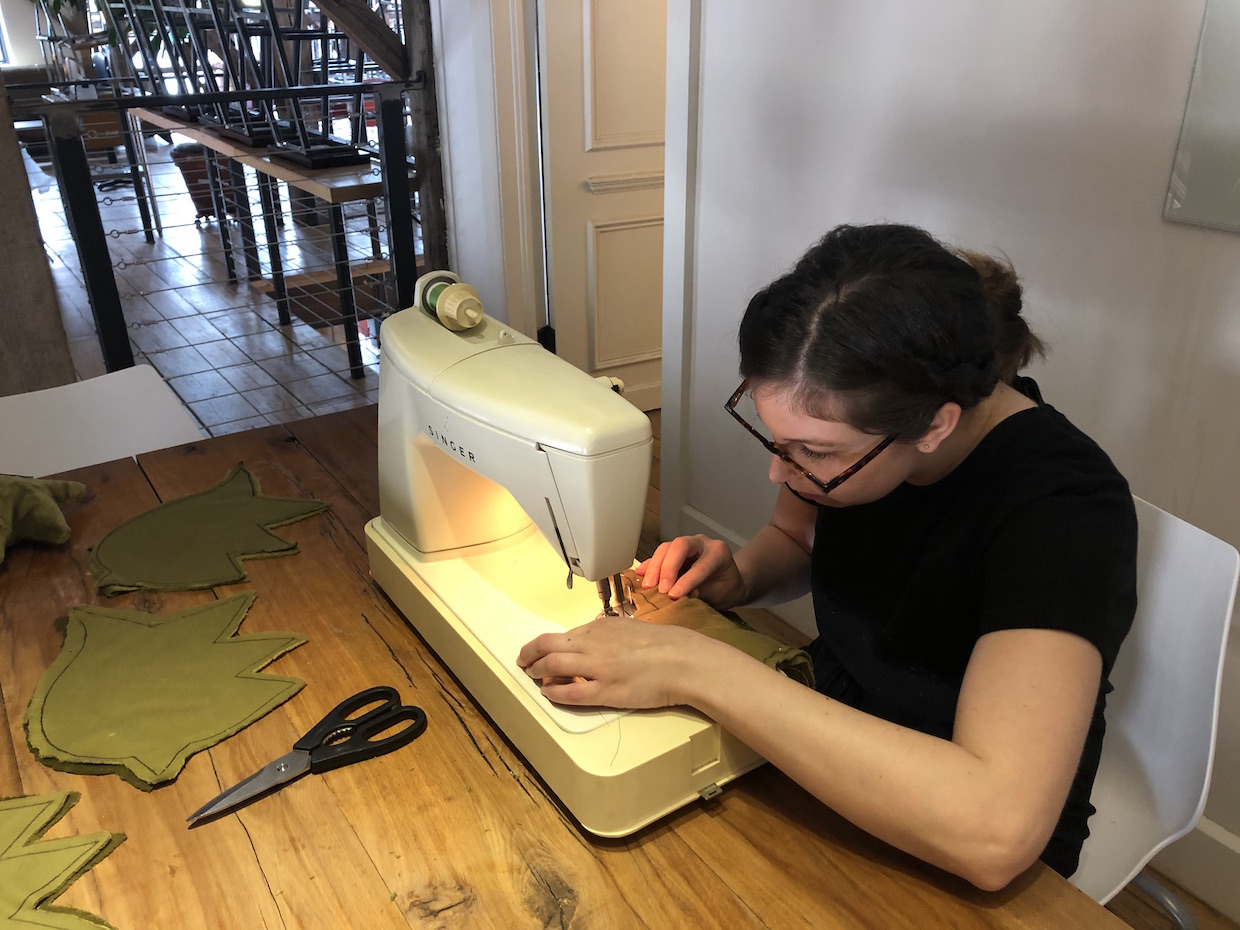 Franklin said so far they've sold more than 90 Covie! Dolls for $20 apiece. Apart from the doll, Doubleshot also continues its curbside drinks service and has been steadily expanding a new line of grocery products.
Local eggs and dairy, house-baked breads and Doubleshot's newly bottled house-made panela syrup will soon be joined by a selection of beer and wine for retail sales. Local home delivery is another sales-boosting strategy under consideration.
Said Franklin, "I have more tricks up my sleeve."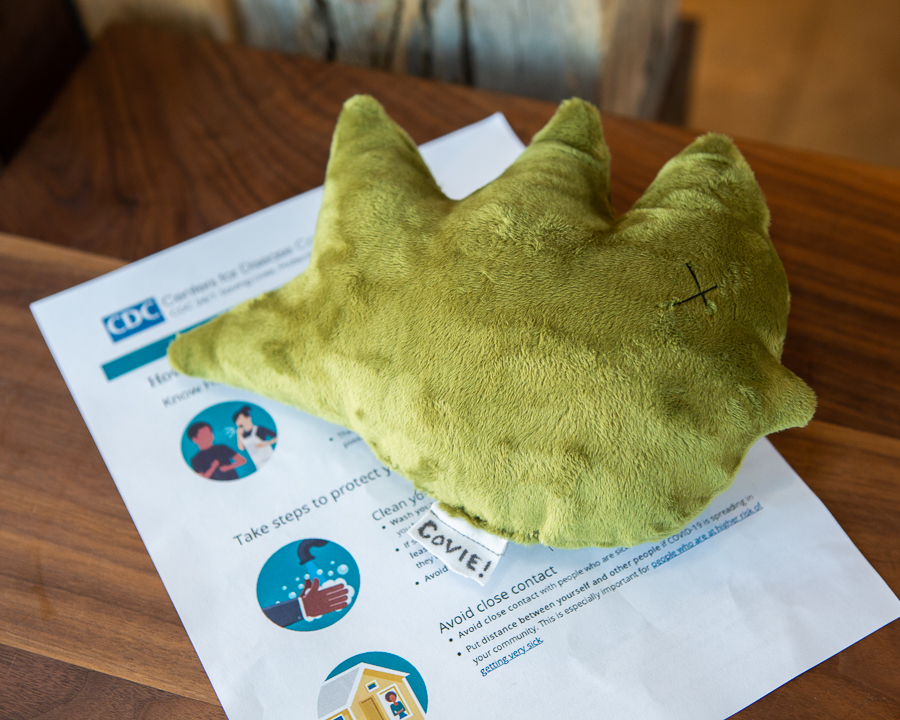 Howard Bryman
Howard Bryman is the associate editor of Daily Coffee News by Roast Magazine. He is based in Portland, Oregon.