Nebraska-based Kenyan coffee auction company Zabuni Specialty Coffee Auction completed its inaugural green coffee auction online late last year.
At that time, a variety of roasted coffees were on hand to celebrate the occasion and showcase the work of the farmers who played a large part in the auction's rollout.
As it turned out, while green Kenyan coffees are generally prized by specialty coffee buyers far and wide, the local demand for fresh roasted coffee inspired the establishment of a separately registered Zabuni roasting company, which continues to gain a regional footing today.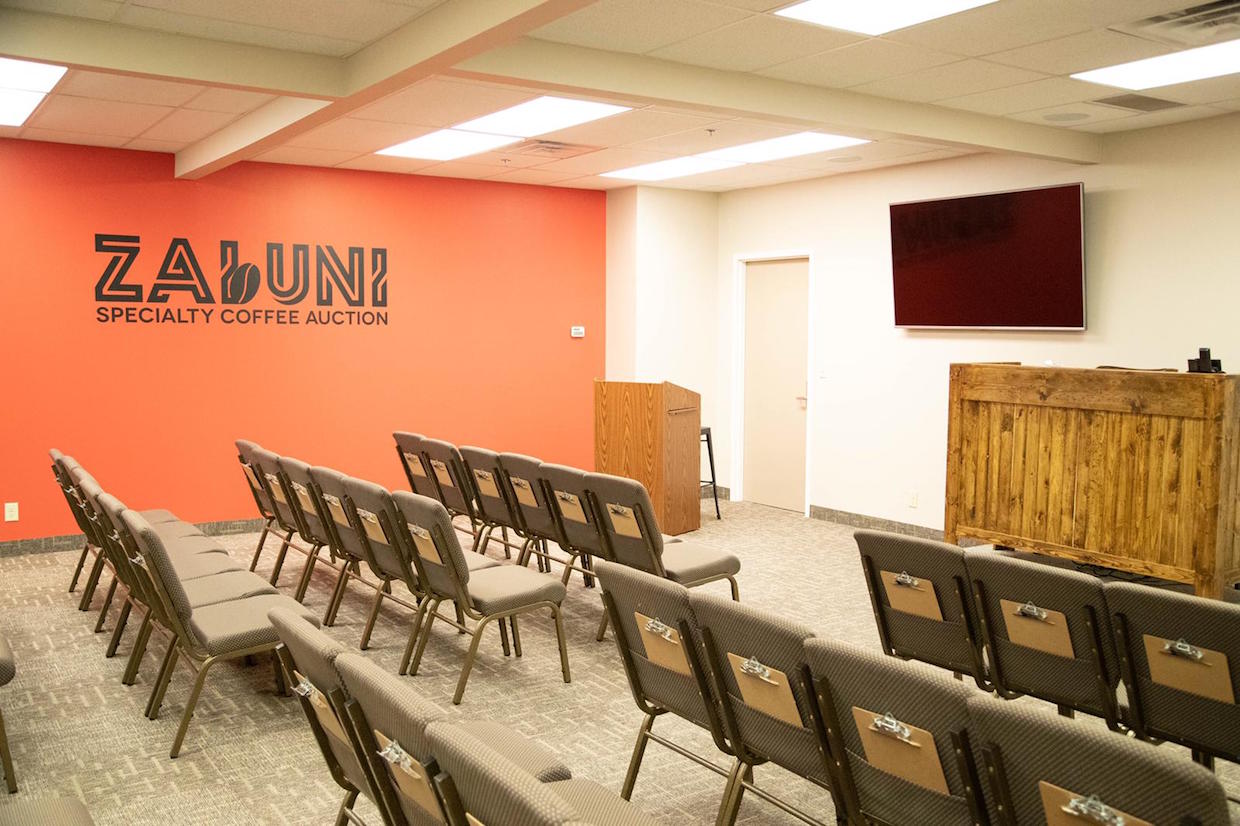 "Opening a roastery was not in our original business plan at all," Zabuni CEO Laban Njuguna told Daily Coffee News. "More and more people in our local community became aware of what we were doing. They saw construction being done on our building, and they'd read about us in the local newspaper when we hosted groups of Kenyans at our two Nebraska Coffee Symposiums, so they knew we were planning to bring Kenyan coffee to Grand Island. We had a lot of people come up to us very excitedly and ask when they'd finally be able to buy some, and we'd always have to watch their faces fall when we told them that unless they were going to buy 132 pounds of unroasted coffee, they wouldn't be able to get any around here."
Primarily the company roasts on a Coffee Crafters Artisan-Xe fluid-bed machine, with a 1-pound Sonofresco and an Ikawa Pro v3 sample roaster also in the lineup. Roasting takes place in the same facility that houses the climate- and humidity-controlled warehouse, offices, lab, cupping room, and auction room for the Zabuni green coffee auction platform.
All told, the company occupies roughly 30,000 square feet inside what was once an enormous Sears department store located in a currently revitalizing part of the Railside district of downtown Grand Island, Nebraska.
"It's been exciting to be part of bringing new life to the area, and to have older community members visit and see their faces light up with nostalgic memories of the building," said Njuguna. "When we've given tours of our coffee warehouse, I've had people stand in various places and one will tell me 'this is the area where I used to order lunch,' and another will tell me 'this is the spot where I used to purchase my underwear.'"
The online green coffee auction consists of an eBay-like system through which buyers can bid anytime, or with many offerings click "buy it now." Base prices are set by the farmers in consultation with and guidance from Zabuni. Farmers receive 80% of the green coffee purchase price, which Njuguna said amounts to an enormous step above what farmers usually receive in Kenya.
"The usual return for Kenyan coffee farmers is anywhere from 10-25%, or up to 30% of the [green purchase price] if they are lucky," Njuguna told DCN. "What Zabuni was able to do was work with like-minded coffee farmers, cooperatives and the Kenyan government to enhance the efficiency of how coffee leaves the farmers' hands and gets to the roaster."
Njuguna said that in contrast to companies that work to suppress green coffee prices in order to buy them cheaply and then pocket the profits from sales at substantially marked-up prices, Zabuni only charges farmers for the services it provides.
"Not only do the producers benefit, but by making the process more efficient we also keep coffee more affordable for buyers," said Njuguna. "This kind of real and effective ethical sourcing and sustainability are the future of coffee. The consumers will demand it, and Zabuni will be at the forefront of that effort."
On the roasting side, Zabuni bids on green coffees during Zabuni green coffee auctions through the same system and on the same terms as any other buyer, with practically no competitive advantage, according to Njuguna.
"It's not like we look for the very best lots and then hoard those for ourselves," said Njuguna. "We decided which lots to bid on and roast based on two factors: Cupping notes and distinct growing regions. Since the only thing we roast is Kenyan coffees, we were looking to get as much diversity within this origin as we could, to highlight a wide range of beautiful attributes and represent as many different Kenyan growing regions as possible."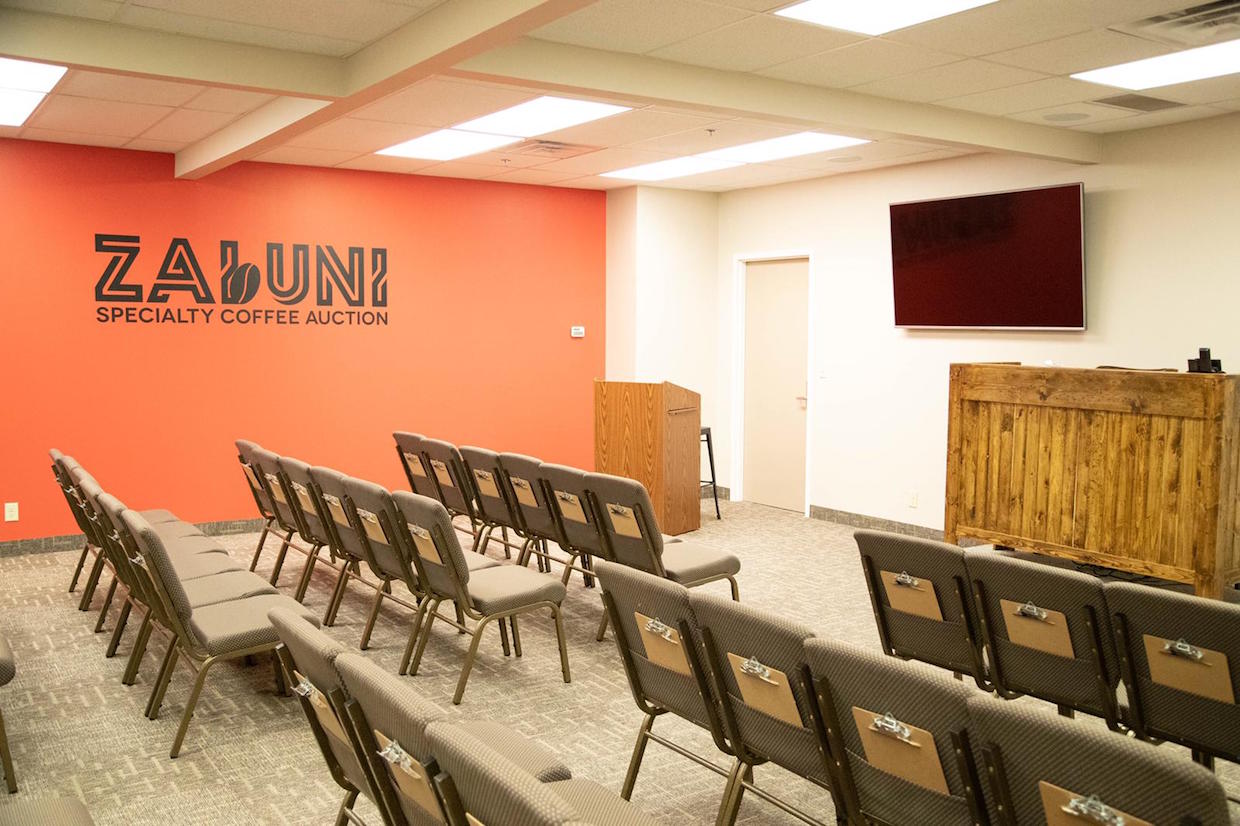 In January of this year, Zabuni brought in Jacob Watson to lead the roasting operation, while Laban and his wife and co-owner, Cora Njuguna, travel to promote the wholesale green coffee business. Njuguna said that a coffee shop in Nebraska has been discussed for sometime in the future, but for now the focus remains squarely on the economic empowerment of more farmers by connecting them directly to roasters in North America.
"The farmers have taken the first step by directly bearing all the risk and doing something unprecedented in the history of Kenyan coffee and bringing their coffee directly to the roaster's doorstep," said Njuguna. "Now they're waiting to see, will their efforts be appreciated and reciprocated by specialty roasters? If so, our next step will be to scale up to other African coffee origins and then possibly to origins beyond the African continent."
Howard Bryman
Howard Bryman is the associate editor of Daily Coffee News by Roast Magazine. He is based in Portland, Oregon.