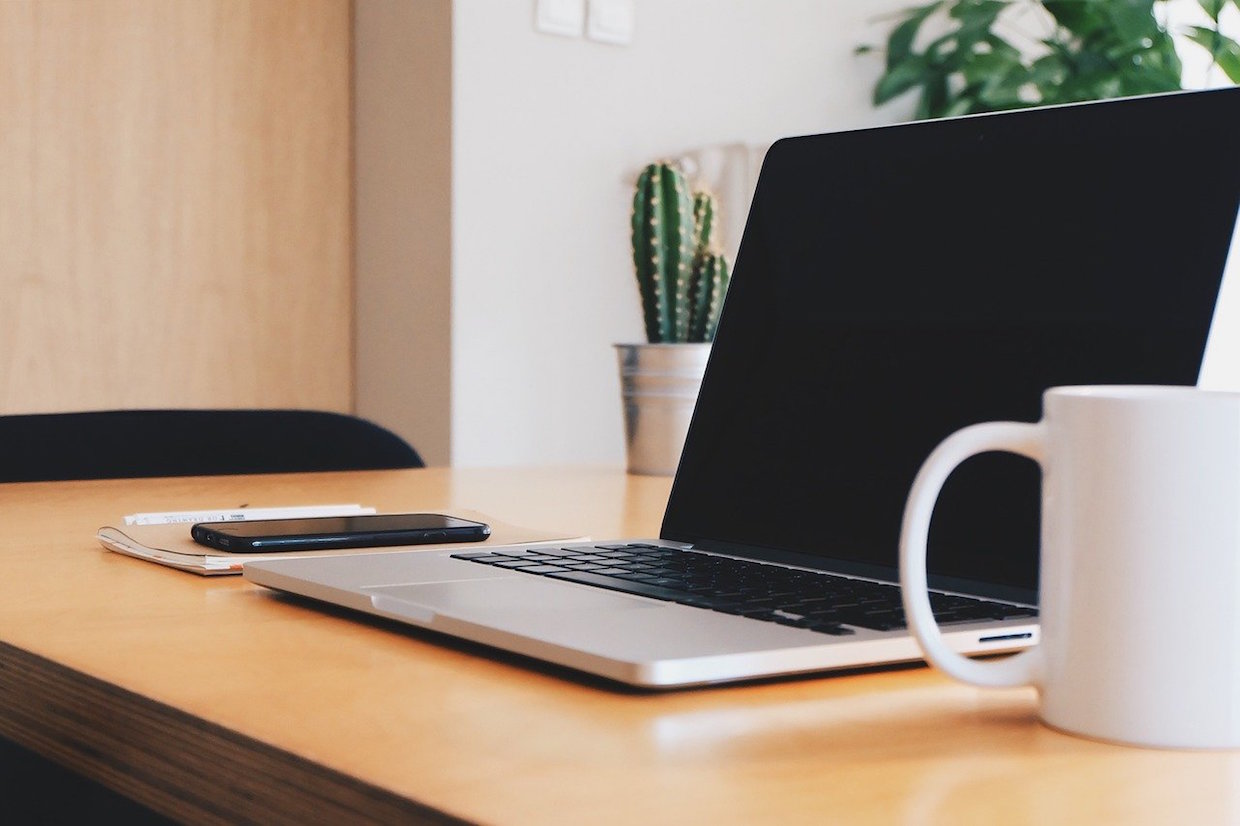 Over the past four days, dozens of coffee company owners have kindly replied to DCN's call for honest feedback on their experiences navigating the loan application process for United States federal Paycheck Protection Program (PPP) and emergency relief (EIDL) loans.
We solicited the feedback right after the Small Business Administration (SBA) had announced that funding for the PPP loan program had been exhausted earlier than anticipated, in just one week, amidst the backdrop of the COVID-19 pandemic.
Among the respondents, all of whom identified themselves as small business owners in the coffee industry, there was a nearly even split between those who had received loan approvals and those who had not.
More importantly, as Congress prepares to replenish the PPP program with some $310 billion anticipated for small businesses and smaller lenders, respondents offered a plethora of advice on how even the smallest of the small businesses can best position themselves for this next funding round.
What We Heard Over and Over Again
The most common refrain was about building and maintaining your relationship with your lender — like, the actual human at the bank or credit union on the other end of the phone line. As with the first round of PPP funding, the next round is likely to be on a first-come, first-serve basis, although with no federal oversight of lenders, they are ultimately the ones maintaining the queues.
Additionally, nearly all of the owners who provided feedback on EIDL expressed frustration with the SBA for providing a confirmation number upon receipt of the loan, but then ghosting entirely, providing no updates or information about the loan's status while remaining largely unreachable.
A host of tips, experiences and points of frustration shared anonymously by coffee business owners are shared below. But first, charts!
All respondents identified as owners or authorized managers of coffee companies, and all said their business had applied for one or both of the loans.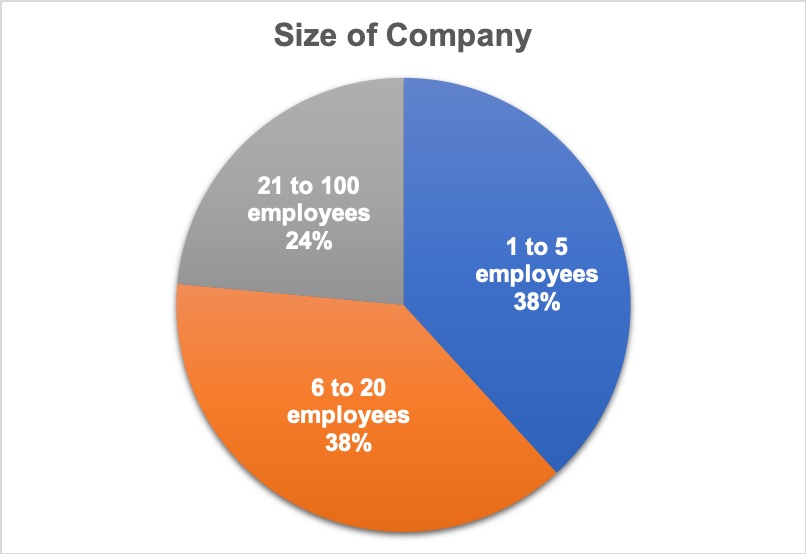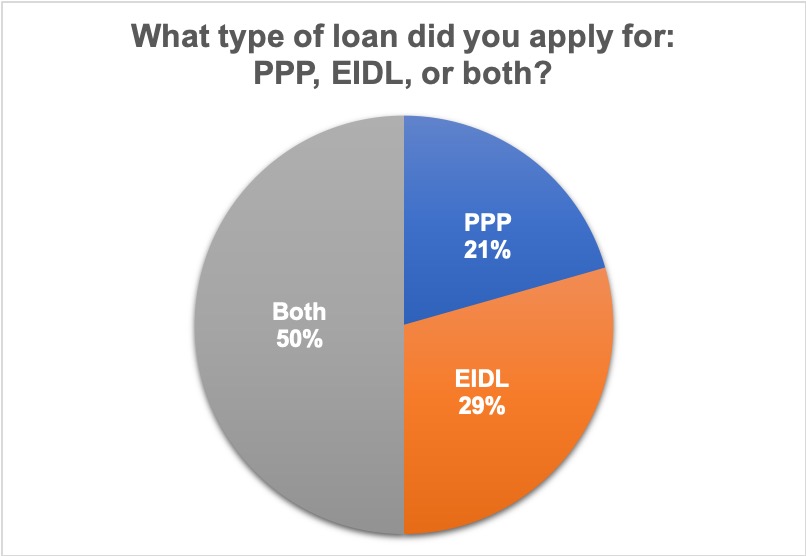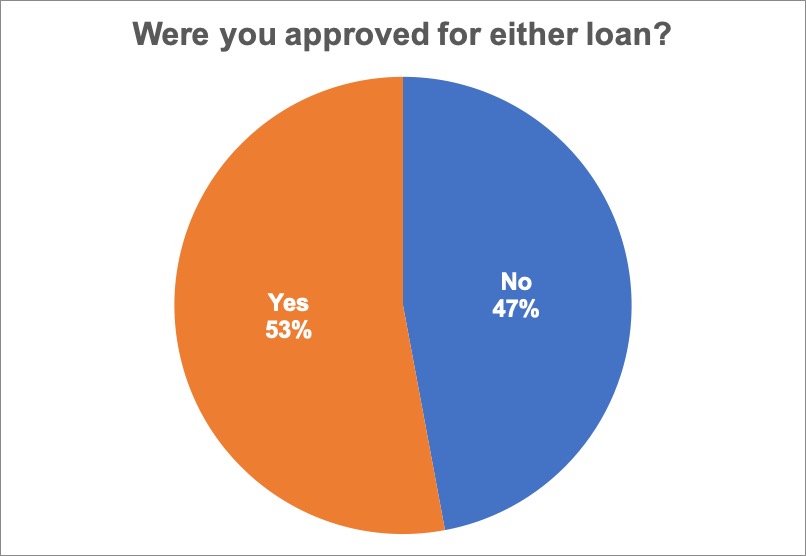 Feedback from Coffee Business Owners
While a small handful of respondents said they were overall quite satisfied with the application processes, most expressed frustration that ranged from "I'm banging my head against a wall whilst on hold with bank number 10" to "Were my phone not smashed to bits from the force of my own fist I would use it to call Joe Exotic for business advice."
All the quotes below were taken directly from coffee business owners and shared with permission.
Advice on Getting a Loan
"Use the bank you have a relationship with. Be sure to get in touch with a business representative. If you don't have one, ask to set up a line of credit (even if it's just $5,000) and you will be given one. Keep in touch with that person as much as you can, and remember that they are swamped, too."
"The relationship with our bank has been forged over the years, making a huge difference in navigating the PPP process. I encourage DCN readers to go local when it comes to their banking needs and nurture the relationship."
"I was able to secure a small grant from my county to help pay rent for a month, for which I'm immensely grateful. However, my best advice would be to not wait for the government to save you. This is the time to be creative and do whatever you can to bring in some needed revenue to pay basic expenses and keep you afloat."
"Keep an eye on email for any need to reapply (I did for the EID advance which did come in last Tuesday). I also needed to provide a voided check for the PPP. For the SBA disaster relief, I had to create an account then read my offer. I almost missed these emails!"
"The day before the applications were available, we submitted a lot more financial information than needed but didn't want any road blocks. So my recommendation to any business applying for the future loans would be to be aggressive and open up a conversation with your bank or credit union ahead of time."
"Continue to be persistent and aggressive in dealing with your bank, but revise your business plan as if you will not be receiving any forgivable PPP funding. At this point, survival of your business is the priority, only if it endures will you be able to sustain long-term jobs and job growth."
"Beware of scammers. We received hundreds of emails from people claiming to offer SBA loans…but it appears they were "consolidators" or worse, just people looking to scam small businesses."
Work with a smaller bank that has a real human you can contact. We bank with Chase primarily and made the decision early on that we were going to work with the small local bank that services our existing SBA loan. That appears to be the difference in us getting funding.
"Get applications in now with multiple banks, even though the fund is dry."
"If you have been dealing with a big bank or only have a basic checking account and have not done a line of credit , payroll, or other items through you bank you will have a tough time. They are working with people they know and that use their services. May not be right, but is the way it is."
"Future note: If you are successful in obtaining any kind of government loan, keep meticulous records of how you have spent the money. This will be key to qualifying for forgiveness."
Experiences, Frustrations and Hot Takes
"Although we applied for EIDL funding, we have not heard anything back. Our attempts to follow-up with the SBA have been ignored."
"We applied through their SBA website and received only a confirmation number. No follow ups from anyone at all. No clue as to the status."
"Of course, there will be companies that abuse the program but for our company it was a life saver… It is easy to read the "catchy headlines" of what is so wrong with the program. My headline would be the program was better than expected and COMPANY and job saving!"
"The issue I have here is that we are again going to our locals and our devoted customer-base for help in a time they may not be able to, or need help themselves. As well, they are our customers and ALWAYS support us with their patronage, so to ask for added help doesn't feel good as a small business owner."
"The overarching failure of the SBA is in its very definition of what constitutes a small business: 'The two most widely used standards to qualify a business as small are 500 employees for most manufacturing and mining industries and $7.5 million in average annual receipts for many non-manufacturing industries.' At this point, we have to seriously question who the SBA is actually serving."
"[Our bank] appeared to be overrun with requests and disorganized, and then we learned the funding ran out and we missed the cut. Disappointed given a long banking history that we never were provided details of our request, status relative to others requesting relief, our 'place in line.' Got the feeling that other, more entitled businesses got a place at front of the line."
On PPP: "There are so many unanswered questions surrounding what constitutes a good faith effort to distribute the money for wages that under normal circumstances I would walk away from the signing."
"My primary frustration was the lack of clarity the banks received on the application requirements. I had to fill out three different versions with basically the same info. Secondarily, the loan amounts offered small businesses like ours are barely enough to keep us afloat much less dig us out of the hole we find ourselves in. The financial cost of this pandemic are going to have ripple effects on the industry. Coffee shops and roasters are going to feel this for a while."
"If you, as a bank, are going to make the same percentage if you write one large business loan for $10,000,000 as you are for writing 400 loans for $25,000 each … which would you do. One application or 400? No one seems to be looking at that aspect — that banks are not encouraged to submit true small business applications."
Nick Brown
Nick Brown is the editor of Daily Coffee News by Roast Magazine.