Dotted throughout the sweeping hills and mountains of Antioquia lie thousands of coffee farms that have remained virtually unchanged for generations. Coloring the landscape with neat green rows beneath the Andean cloud cover, the majority of the farms in this Colombian department are small- and medium-size family-run plots.
While the mountains have blessed Colombia with some of the world's most nutrient-rich volcanic soils, the extreme terrain often makes mechanization impossible. It's for this reason that the life and business of coffee have carried on here much the same over the past century.
Yet given the huge amounts of manual labor that are traditionally required here, the impact of COVID-19 could be significant, with ramifications for consumers across the world.
An Already Delayed Harvest
Before COVID-19 containment measures took effect, the nation's coffee farmers were already dealing with a silent threat. Climate Change is having an impact on Colombia's tropical climate, delaying the start of the rainy seasons. Instead of starting in March, it was delayed well into April this year. This means cherries are at risk of burning on the vines, while the harvest becomes far more vulnerable to diseases such as the coffee borer beetle (or "broca" beetle).
Larger industrial-scale farms are able to respond with contingency plans to manage this risk, thanks to their resources and access to accurate meteorological data. But many of the smallholders, who are the backbone of the industry, are left wondering why their ancestral knowledge is no longer a good predictor of the seasons.
"Some farms don't waste time picking these lots as they will have more defects, but we found that not picking the damaged cherries creates an increased risk of broca beetles attacking the rest of the crop," said Manuel Londoño, a third-generation coffee producer from Finca Las Brisas in Arabia, Pereira.
With risks like this, some smallholders can lose up to 15% of their harvest, which can be the difference between making a profit or not.
The Colombian coffee industry is of course not alone in its battle with climate change; neighboring producers are experiencing similar impacts on their harvests, too.
The Coffee Price Paradox
Last year was a challenging one for the county's coffee farmers. While Colombia exported a near-record amount of coffee, the global commodities market resulted in some of the lowest prices paid for Colombian coffees in years.
In April 2019, the price per kilo hit its third-lowest rate in five years on the New York market, at 8,428 Colombian pesos ($2.6 USD). And with most of the nation's coffee farms consisting of smallholder farms of 5 to 12 acres, price drops can hit farmers hard.
After that low, prices had been slowly trending upwards since April last year. However, since the onset of the global COVID-19 lockdown, Colombian coffee prices have jumped to a near all-time high. The Federacion Nacional de Cafereros de Colombia (FNC), responsible for setting the base rate they pay for their members' beans, have increased the price by an average of 70% versus this time last year.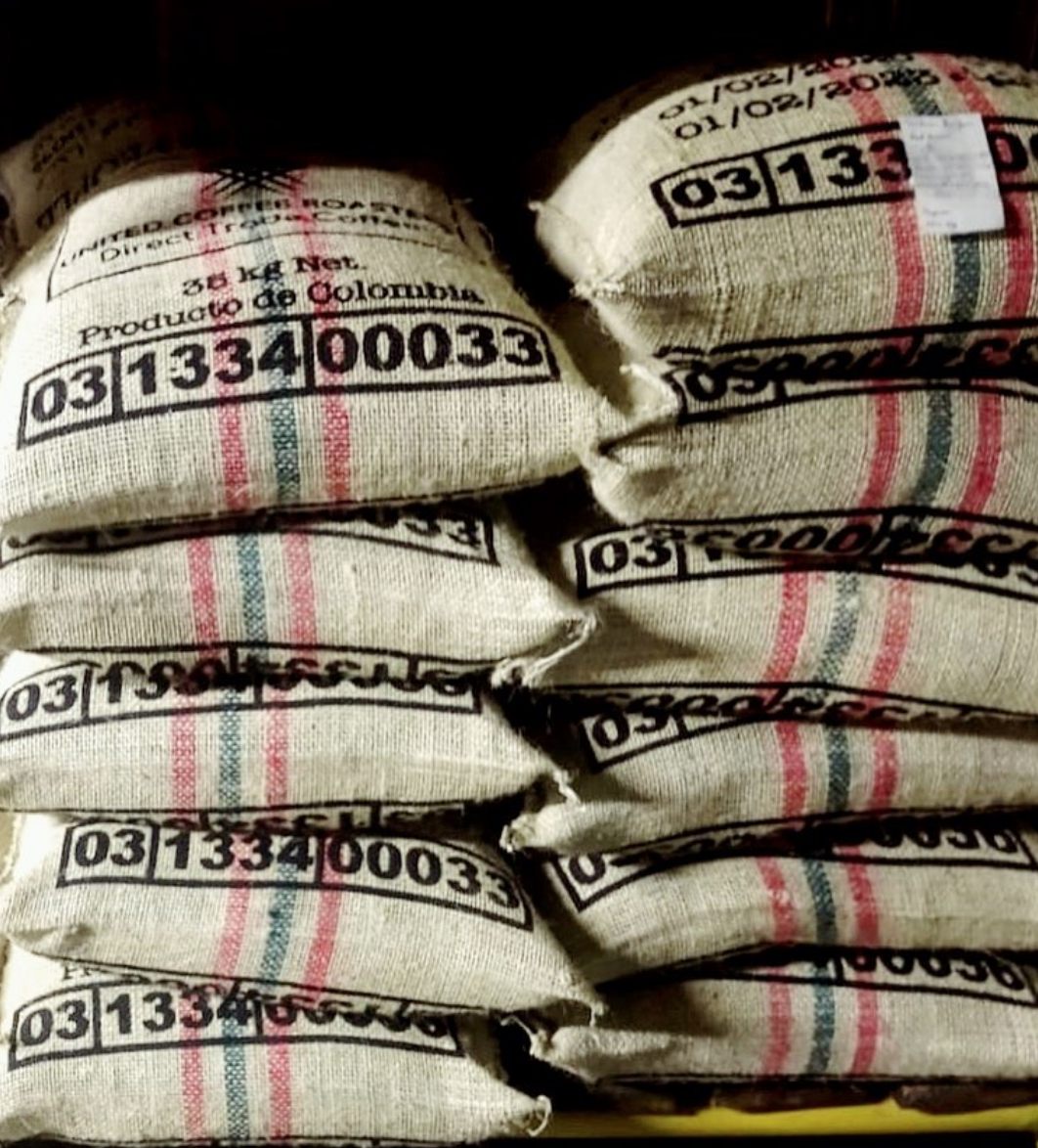 At first glance, this price spike is something of a paradox, as coffee shops, bars, and restaurants the world over remain shuttered. Yet it can partly be explained by stockpiling among major roasters and suppliers, which is squeezing the supply among the industrial scale producers.
However, smaller and medium scale producers usually work directly with smaller independent distributors, so they are less impacted by the actions of major buyers. But these farmers are now being approached by the FNC, which is trying to fill futures contracts while also hedging against possible supply shortages in the near term.
As the peso has lost 20% of its value against the dollar since the start of the year, the FNC is able to pay higher prices to entice these small producers to sell to them.
If these high prices can be sustained, then farmers could receive an unexpected windfall in the upcoming harvest. However, this export period is also being met by volatility and uncertainty that has not been seen here since the days of narcoterrorism and guerrilla warfare.
A Simple Matter of Manpower
Given the industry's huge reliance on manual labor, the coronavirus containment measures are already having an impact. For many large farms, only 50% to 60% of their laborers come from the local area.
Most seasonal workers are typically housed in shared lodgings on or close to the farms; yet living in such close quarters is considered a potential health risk as governments seek to reduce the spread of COVID-19. Furthermore, restrictions on public transportation can hinder busing to and from farms for work.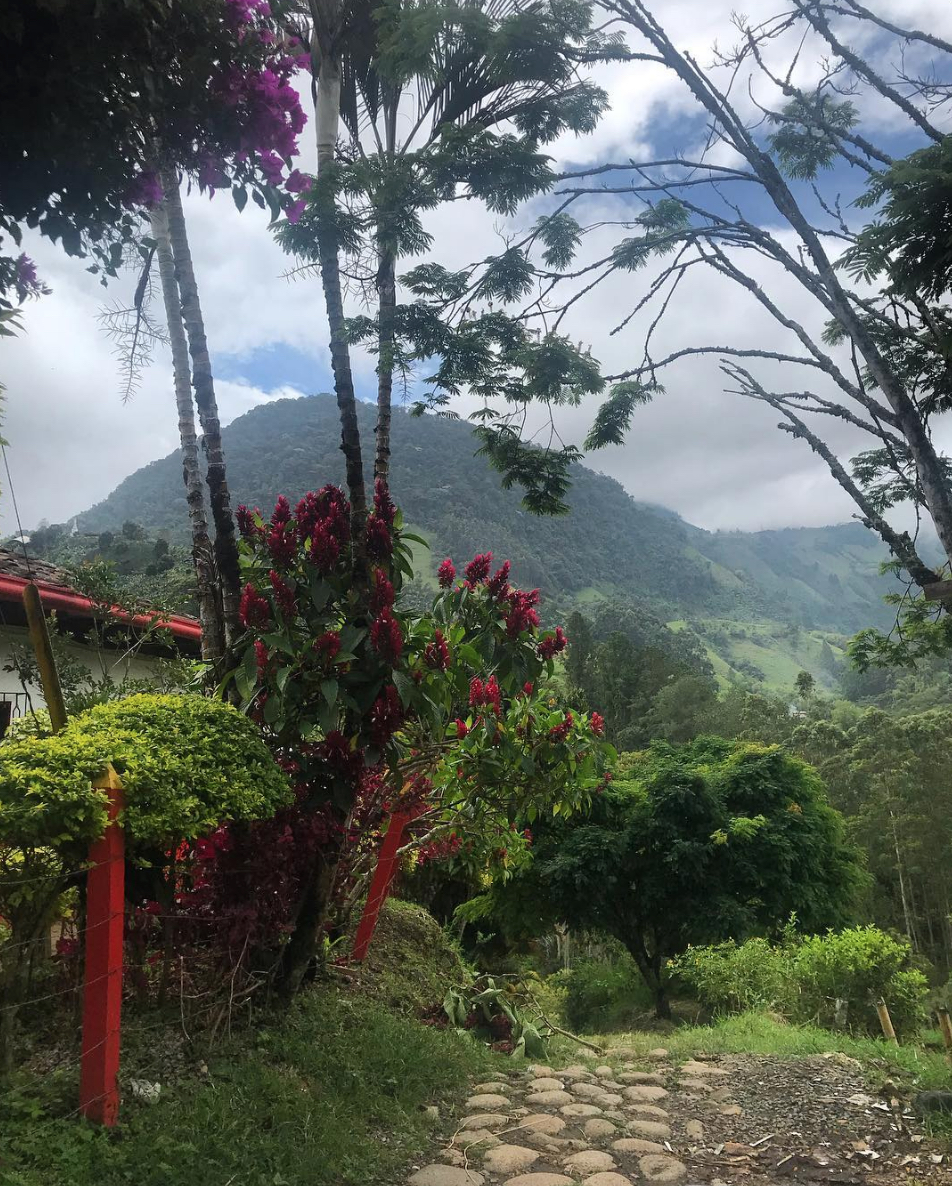 This labor pinch is creating a dilemma for many farms. "If health workers are on the front line then agriculture workers are on the second," said Samuel Roldan, owner of Cafe Roldan in Ciudad Bolivar in Antioquia. "Agriculture industries cannot stop or society will fall into chaos. The effects have not been realized yet, but if agriculture processes are impacted because of this virus, then society will face much more than a health issue."
With little government support to allow laborers to safely travel during the quarantine, large farms are using their resources and influence to get around these restrictions. Some have also adapted quickly by sourcing out-of-work retail and hospitality workers from larger neighboring towns. Their financial muscle means they're also offering salaries 10% to 20% higher than usual, as farms are now competing against one another for laborers.
The smallest family farms, meanwhile, manage their harvests using their family members. This is creating strain for medium-sized farms, who desperately need laborers, but are finding themselves outmaneuvered by their larger competitors. However, even those large farms will struggle to meet their expected harvest.
Public health officials, concerned by the potential of laborers bringing the coronavirus with them into the countryside, have mandated strict distancing measures in the fields, which will significantly reduce picking capacity.
Speciality Coffee Could Feel the Squeeze
Like many coffee producing countries, Colombian farmers have been diversifying into high-quality specialty coffee varieties over the last few years. Many farmers see this as a way of increasing their profits and stabilizing prices, as the demand for specialty coffee continues to grow. The Colombian government has recognized this with the rollout of the Coffee Stabilization Fund, which aims to invest in thousands of farms to bring them up to specialty coffee standards.
However, if the price of coffee stays strong, farmers thinking of making the switch to specialty crops may delay this indefinitely, while specialty farmers may switch back to commercial crops. The incentive to do this is clear; being able to sell commercial coffee at the fixed government price comes with far less risk.
Specialty coffee producers switching back to conventional coffee could immediately impact the supply chain.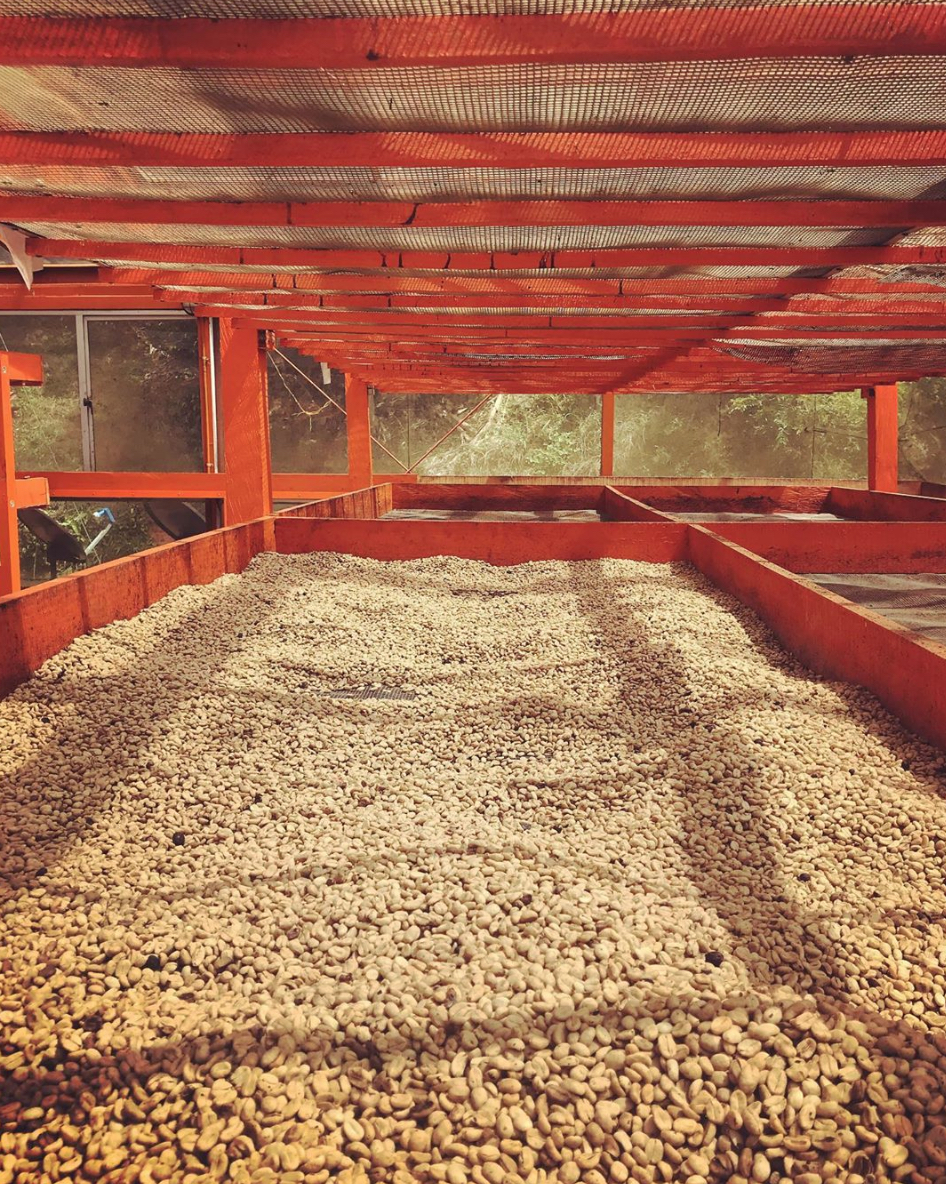 As Cristian Raigosa, owner of Proyecto Renacer in La Sierra, Antioquia, noted, "This can lead to the cancelations of some agreements, which could seriously impact the supply to smaller artisan coffee importers who don't have years of loyalty built up or prepayments made with producers."
A slow-down or reversal in the rate of commercial farms switching to specialty varieties would also have wider impacts on the Colombian coffee industry. Farmers could be delaying or sacrificing long-term financial sustainability for the sake of quick profits over the short to medium term, as there's no sign of a reversal in consumers' preference for higher quality coffee. Meanwhile, a prolonged reduction in the supply of specialty coffee would no doubt be felt by the consumer, in terms of higher prices.
Increased Prices, But For How Long?
Unfortunately for farmers, the recent price increases don't necessarily mean higher profits. Some of this increased margin will have to go towards higher wages that are needed to attract laborers, while those who find themselves with a diminished workforce will inevitably have a smaller harvest, with cherries left to rot on the vines.
How long this price rally will last is another question. Traditionally, prices begin to fall once the harvest gets underway, as the market becomes flooded with supply. And while many larger producers are expecting a price correction soon, there is too much uncertainty to bank on this.
For one thing, the peso lost 20% of its value against the dollar at the start of March, which was partly due to the collapse in oil prices. Since oil prices are unlikely to recover anytime soon, a resulting long term-slump in the value of the peso will incentivize buyers to continue purchasing Colombian coffee.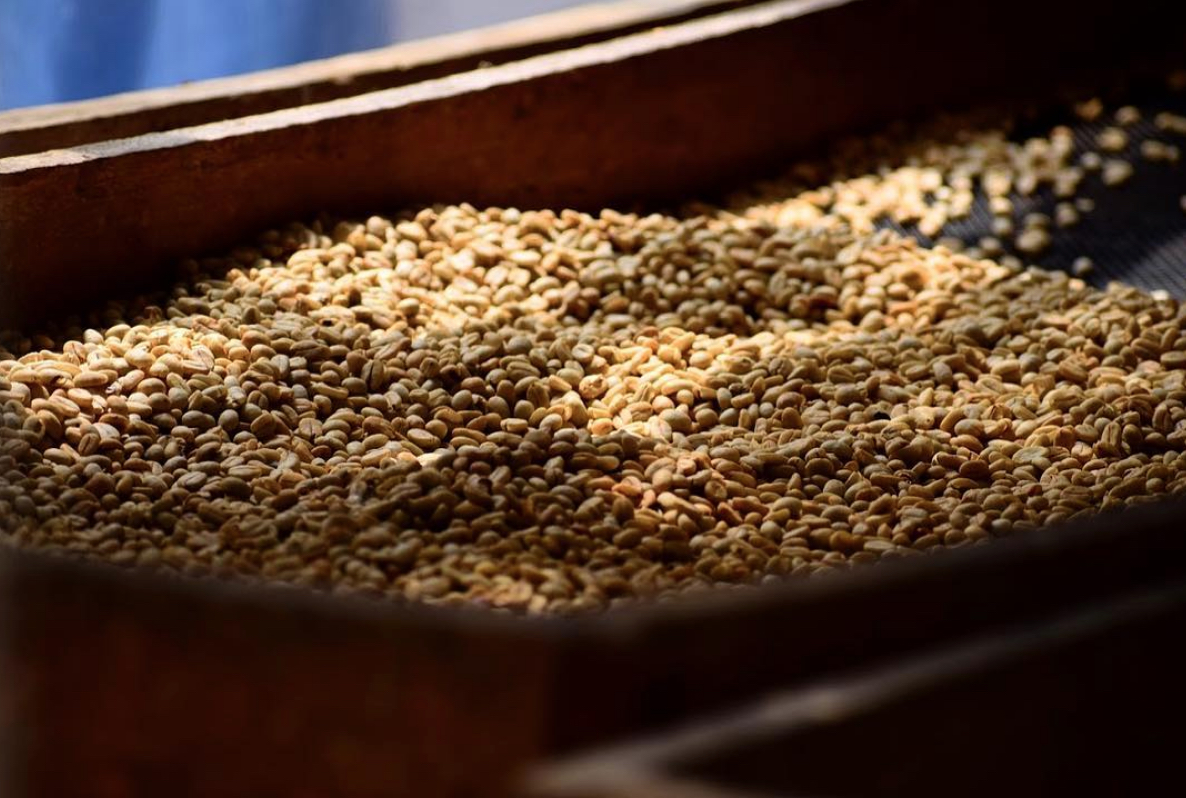 But moreover, the fundamental balance between supply and demand may be tilted in favor of sellers for some time to come. While panic buying has subsided, there is no question that this year's harvests will be significantly less than previous years, in Colombia and in other parts of the coffee-growing world. And even though many cafes are closed or limited, early retail sector data suggests that supermarket sales of coffee are picking up the slack in consumption.
Looking ahead, it's also unclear what economic hardship will have on supply chains.
"I think that many [logistics] companies will go out of business, including airlines," said Fernando Castro of Champion Logistics. "Surely many of us will have to make alliances or mergers to overcome the crisis."
The one thing that is clear is that for the hundreds of thousands of farmers dotted across the Andean peaks and plateaus of Colombia, the increased prices have at least alleviated some of the pressures they were under. If demand remains high and prices stay at current levels throughout 2020, then the balance of power will shift towards them for the first time in many decades.
---
This story was written for Daily Coffee News by Jennifer Poole, co-founder of Those Coffee People. Daily Coffee News does not publish "paid content" or "sponsored content" of any kind. Any views expressed in this piece are those of the author and are not necessarily shared by Daily Coffee News.
Jennifer Poole
Written by Jennifer Poole, the co-founder of Colombian specialty coffee supplier Those Coffee People. Jennifer has also worked as an international economist with experience in North America, South America, East Africa, Southeast Asia, Europe and the Middle East.