The first Cup of Excellence ceremony ever to be streamed over Youtube celebrated the 38 CoE and National Winners of the 17th Guatemala Cup of Excellence coffee competition last week.
All 38 of the winning lots — including 30 CoE winners scoring 87+ points and eight National Winners scoring 85-86.99 points, according to the final international jury results — will be heading to auction next month.
In order to maximize participation and ensure that producers are appropriately compensated for their spectacular coffees, CoE organizer the Alliance for Coffee Excellence plans to lower the opening bid price for all of the lots.
At the top of the list of 30 CoE-winning coffees was a washed Gesha variety coffee from the El Sacorro farm from producer Cercol S.A. that scored 91.06. That farmer group has remarkably taken the top spot at the Guatemala CoE on two previous occasions.
While 16 of the 30 winning coffees were Geshas, the 14 other winners represented nine other coffee varieties, and a range of processing methods were used.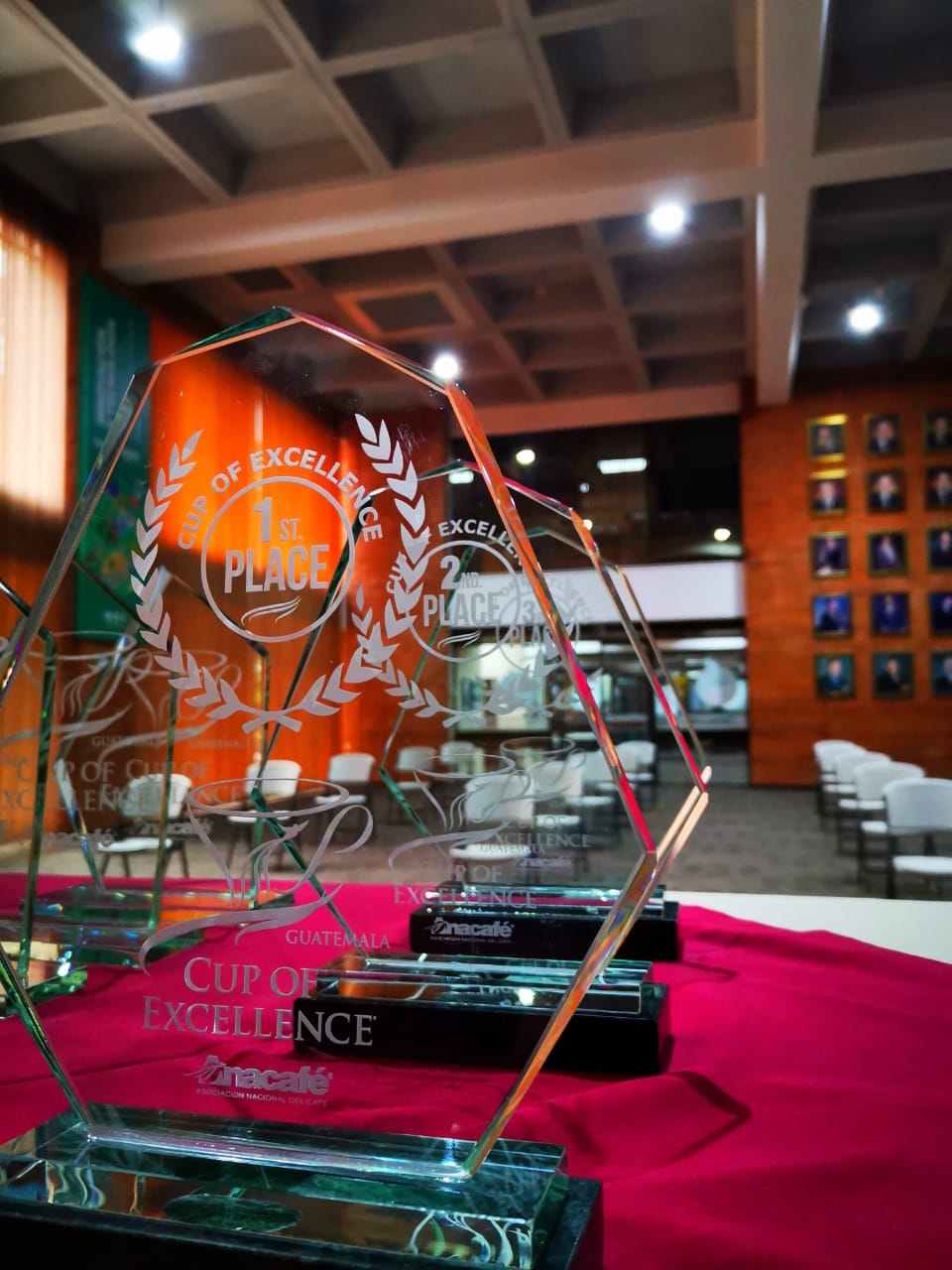 "The key word is 'diversidad'," CoE International Judge, former Guatemala resident and Japan's Wataru & Co. representative Keita Matsumoto said in an announcement from ACE. "Every coffee has a face of the producer. Flavor and aroma were just like the Pattern of the Guatemalan traditional textile huipil."
COVID-19 pandemic-related restrictions required the event's organizers to take adaptive measures, including live-streaming the awards ceremony and holding socially distant cuppings, and conducting international judging at ACE Global Coffee Centers (GCC) in Norway, the United States, Korea, Australia and Japan.
"lt is with great pride and pleasure for all of Guatemala knowing the excellent quality coffees we have," said Sergio Aycinena, Vice President of the Guatemalan coffee association Anacafé. "Amidst the hardships faced due to the current crisis, with imagination and creativity the process was accomplished."
This was the third Cup of Excellence competition completed in 2020, following competitions in Ethiopia and Nicaragua. The auction dates for each of the three is as follows:
Ethiopia
Cup of Excellence: June 25
National Winner: June 22-26
Nicaragua
Cup of Excellence: July 16
National Winner: July 13-31
Guatemala
Cup of Excellence: July 28
National Winner: July 13-31
For registration information or a complete schedule of Cup of Excellence events, check out the CoE website.
Nick Brown
Nick Brown is the editor of Daily Coffee News by Roast Magazine.