In the rapidly redeveloping East Village neighborhood of Little Rock, Arkansas, the show must go on for a new roasting company called Fidel & Co.
Beneath a "coffee bar" sign that lights up like a Broadway marquee above the service counter, Fidel's opening months have relied upon the "pantry store" concept to bolster revenue during the COVID-19 downturn.
"The sales declined and limited foot traffic prompted us to get creative," Fidel & Co. Founder and Owner Fidel Samour, who opened the cafe in January, told DCN. "We had a brainstorming session with the entire team, fostering rapid adaptations to meet customer needs as the pandemic started. Our staff is brilliant and talented, creating new take-home items and developing options that would help carry-out customers continue to come back."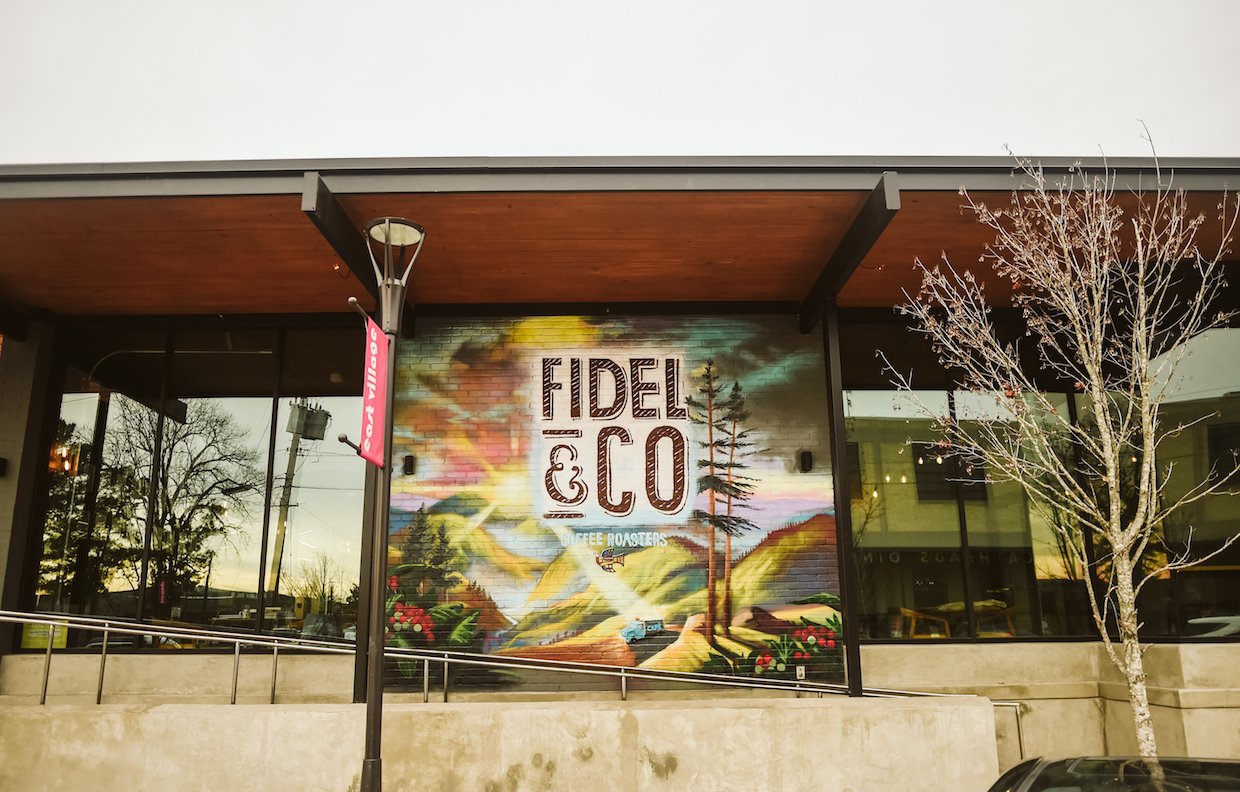 Adding to earnings from to-go drink and bagged coffee sales have been sales of house-made foods such as fresh bread, ready-to-bake biscuits and hand pies, and items that pair well with these, such as a house za'atar spice mix, hummus, jam, breakfast sausage and more.
The company has also assembled social distancing kits that include coffee, bread, chocolate and household items. While many of the pandemic-related offerings may be phased out over time, Samour suggested some of the operational changes may be permanent.
Said Samour, "[Curbside service] is an easy thing to retain, as well as selling some of our pantry items that we make in-house for regular service."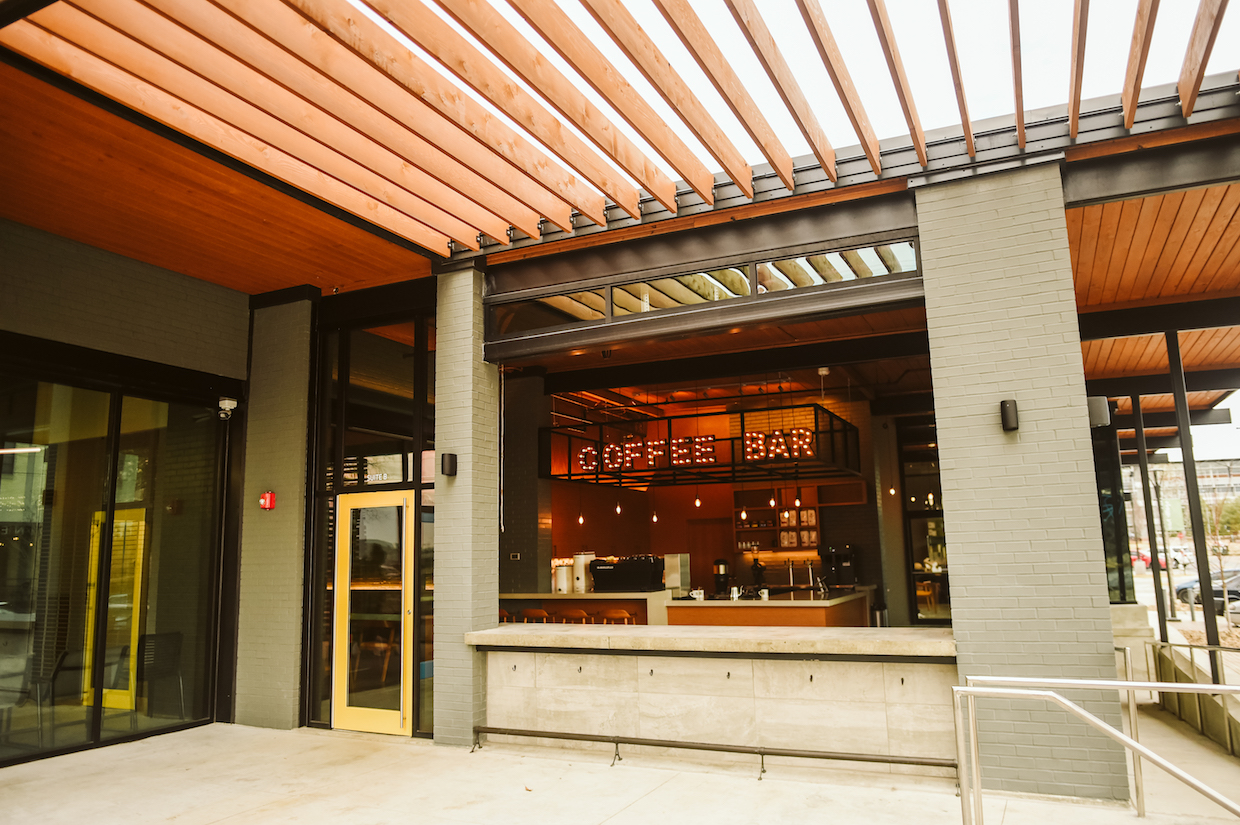 Roasting occurs on site within Fidel's 2,000-square-foot space using a Diedrich IR12 roaster. Fidel & Co. also takes inspiration from Onyx Coffee Lab, whose roasted coffees are also served and sold in the cafe.
Customers will hopefully soon be able to congregate and relax on the spacious and artfully shaded patio that opens from a garage bay door, or upon the sleek midcentury modern furniture and fixtures inside the roomy shop.
"Our vision was to have a space where people felt welcome, a warm ambience," said Samour. "Our roastery features a more rustic seating experience, where customers can enjoy locally sourced live-edge tables and a beautiful mural representing the different stages in coffee production."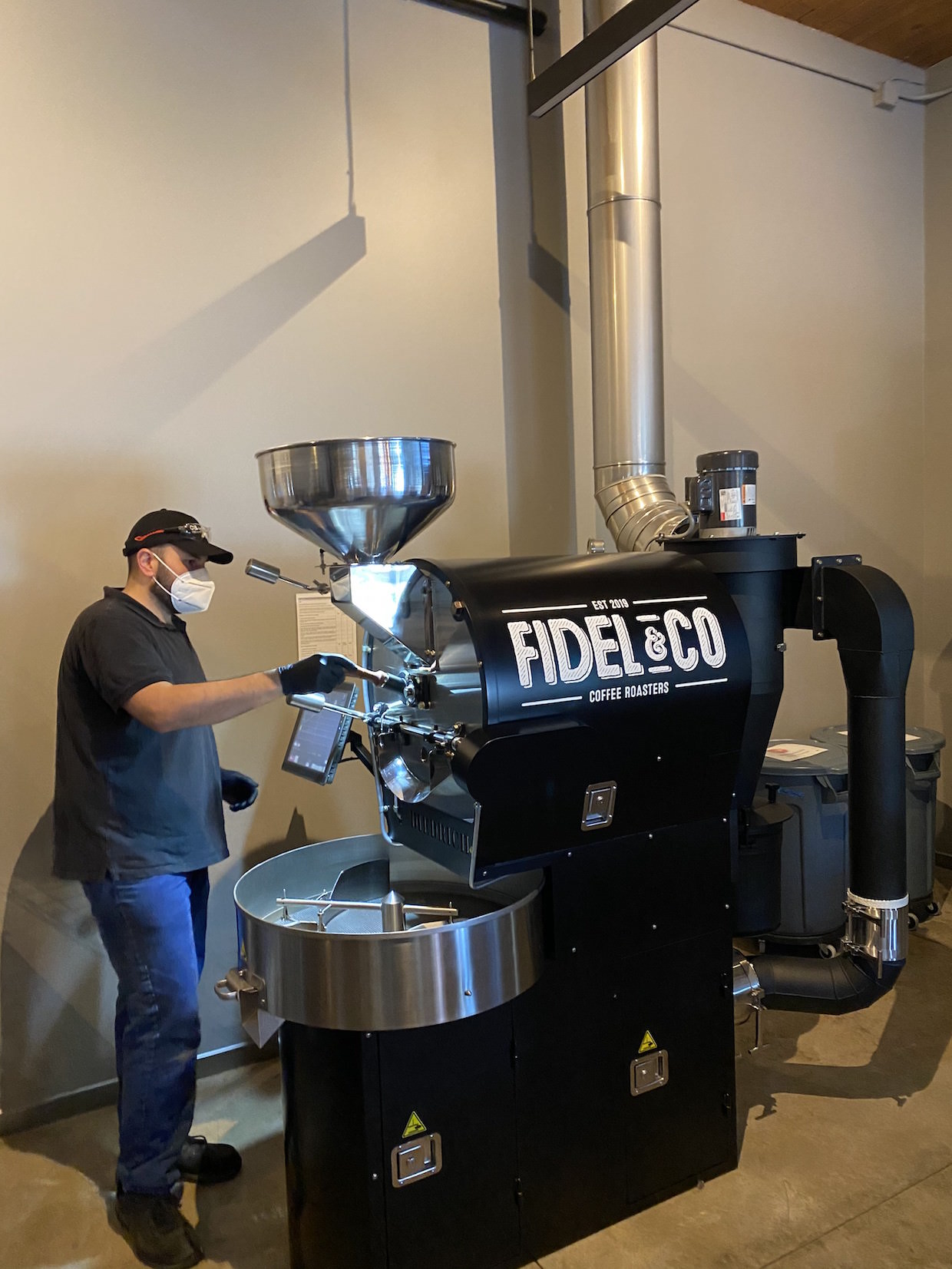 Fidel & Co. roasts its own house drip blend, called the Cafecito Blend, as well as a cold brew blend. For single-origin coffees and espresso, the shop currently turns to Onyx. Samour that once Fidel's roasting operation reaches certain standards, it will also extend into wholesale roasting.
"Our dream is to have multiple cafes in central Arkansas while growing our roastery to be local and nationally renowned," said Samour, "all while staying true to our vision of providing high-quality products and honoring those people that are part of the coffee supply chain."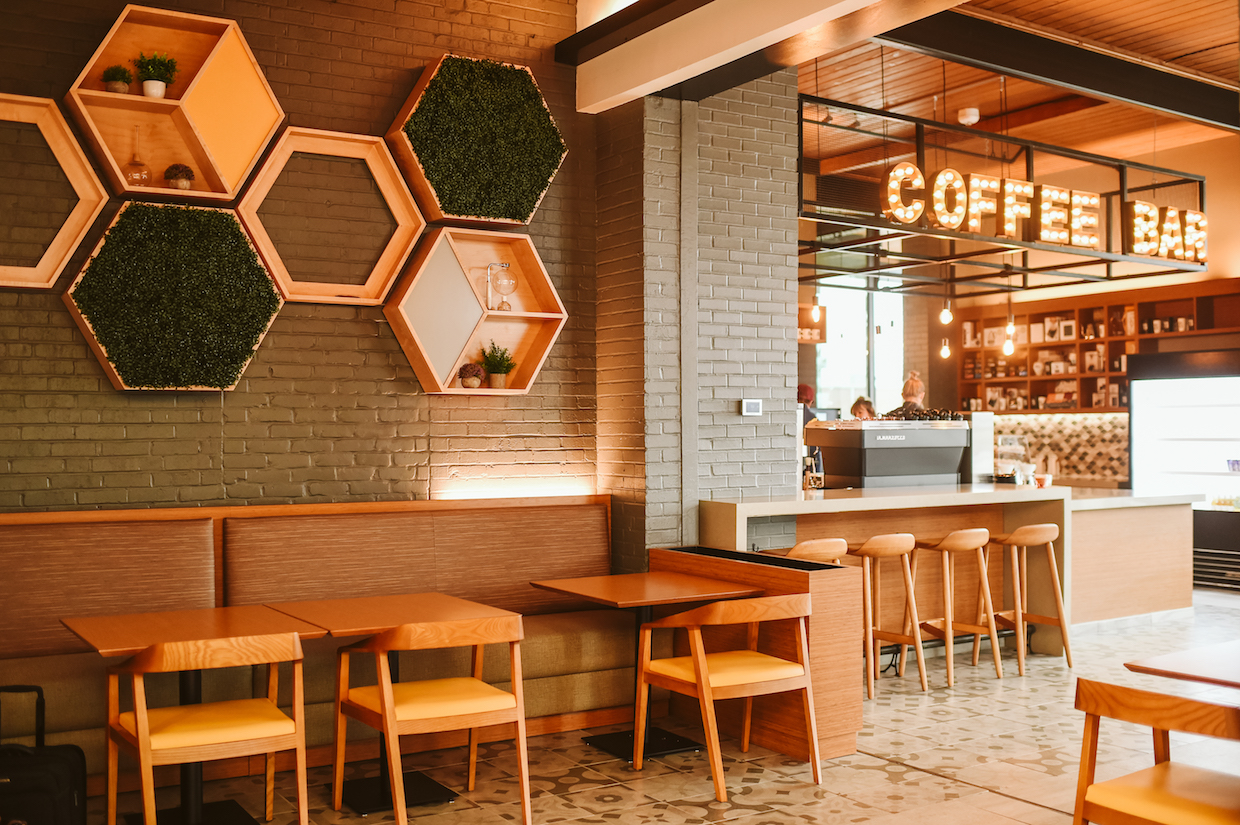 Fidel & Co. is located at 500 Shall Ave, Ste. B, in Little Rock, Arkansas. 
Howard Bryman
Howard Bryman is the associate editor of Daily Coffee News by Roast Magazine. He is based in Portland, Oregon.