For such a simple brewing device, the path to the market for inventor Ari Halonen's SteepShot brewer has been long and complicated. But at last the pressure-oriented brewer conceptualized four years ago and then funded on Kickstarter two years ago has launched for retail sales, care of Norwegian coffee company Tim Wendelboe.
Halonen told Daily Coffee News that an initial setback between the designers and a factory in China led to a four-month delay, which was then followed by a series of one- to two-month delays at the factory level when changes were required.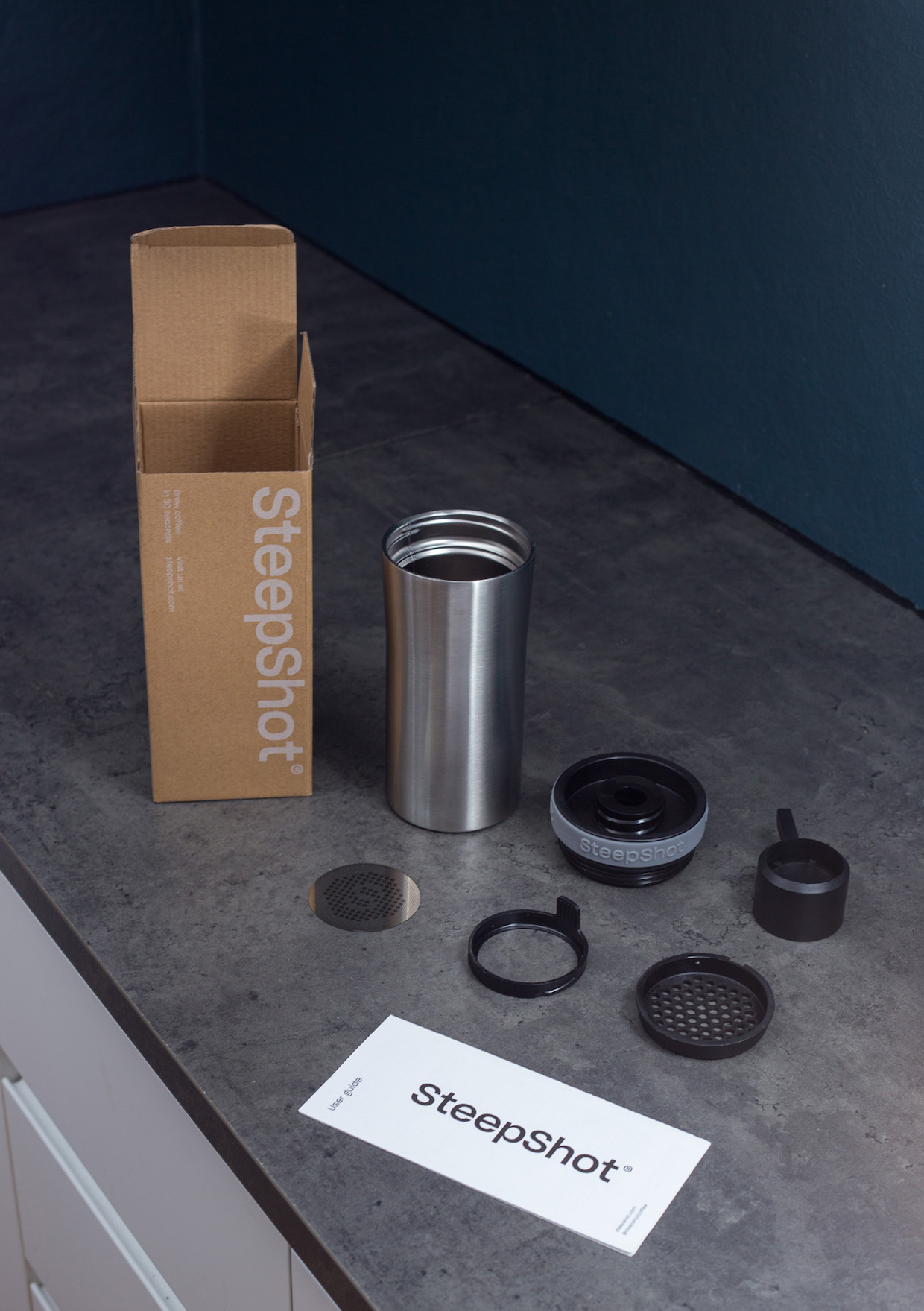 "I soon found out that the best solution is to personally visit the factory in China and try to figure out if I could communicate directly," said Halonen, who then waited two months just for the visa to travel to China. "Finally I thought I had a good enough product to release to the market, then Chinese New Year happened — after that the corona situation. So you can say there have been some hurdles to overcome."
The SteepShot brewer utilizes the basic physics of heat and air within a sealed environment to apply pressure to a mixture of coffee and water. With an appropriate grind and dose, a tasty, well-extracted brew can be achieved in less than 30 seconds, according to the company. The user twists open a valve with the brewer pointed down into a cup and hot coffee erupts, leaving only the spent grinds behind.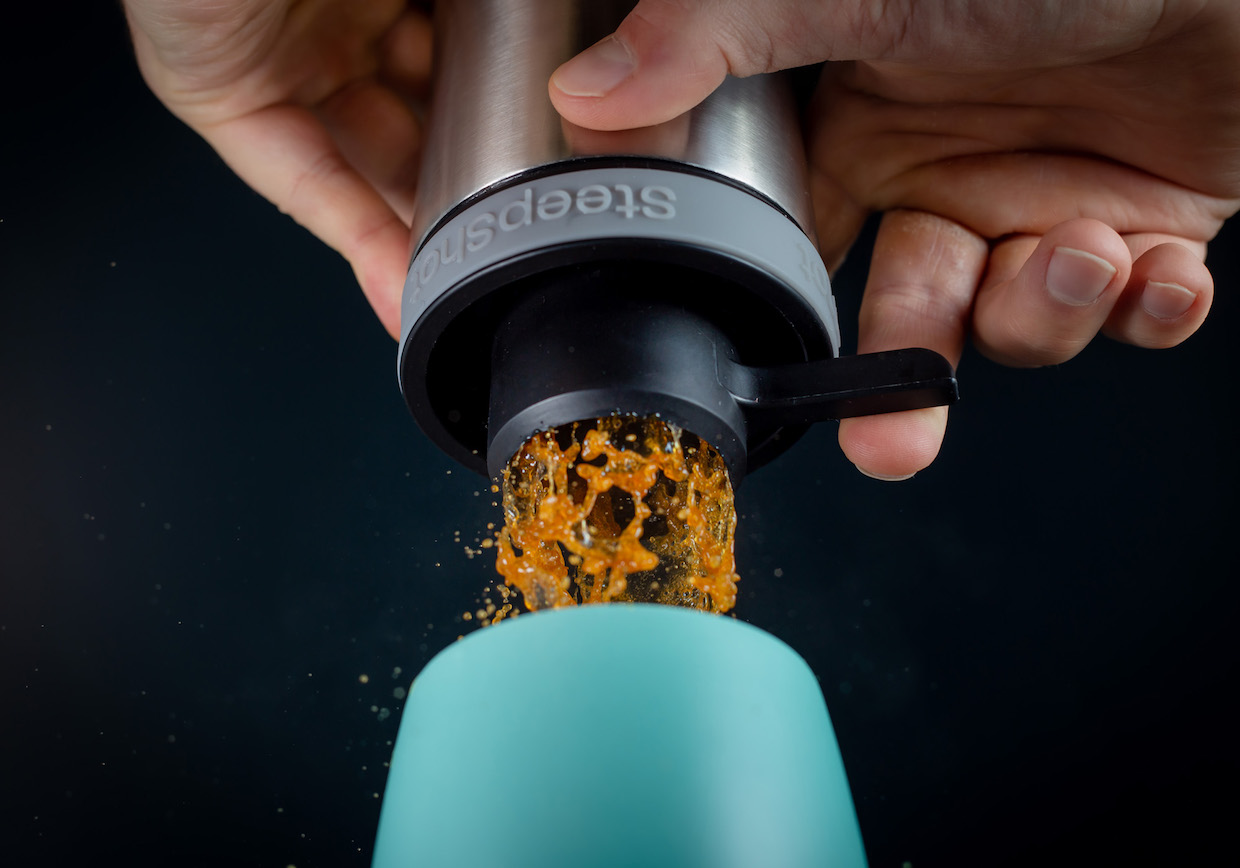 Differences between the final version and the prototype include the SteepShot's own unique vessel (no longer borrowed from another commercial product, as was the case for the prototype), an improved filter assembly with a filter-holding "lock ring," markings on the deflector indicating when the valve is fully closed, and other small details.
Despite the delay-associated headaches, the device is entering the world at a time in which more coffee drinkers are upping their home coffee brewing game, although Halonen said the device isn't aimed only at aficionados.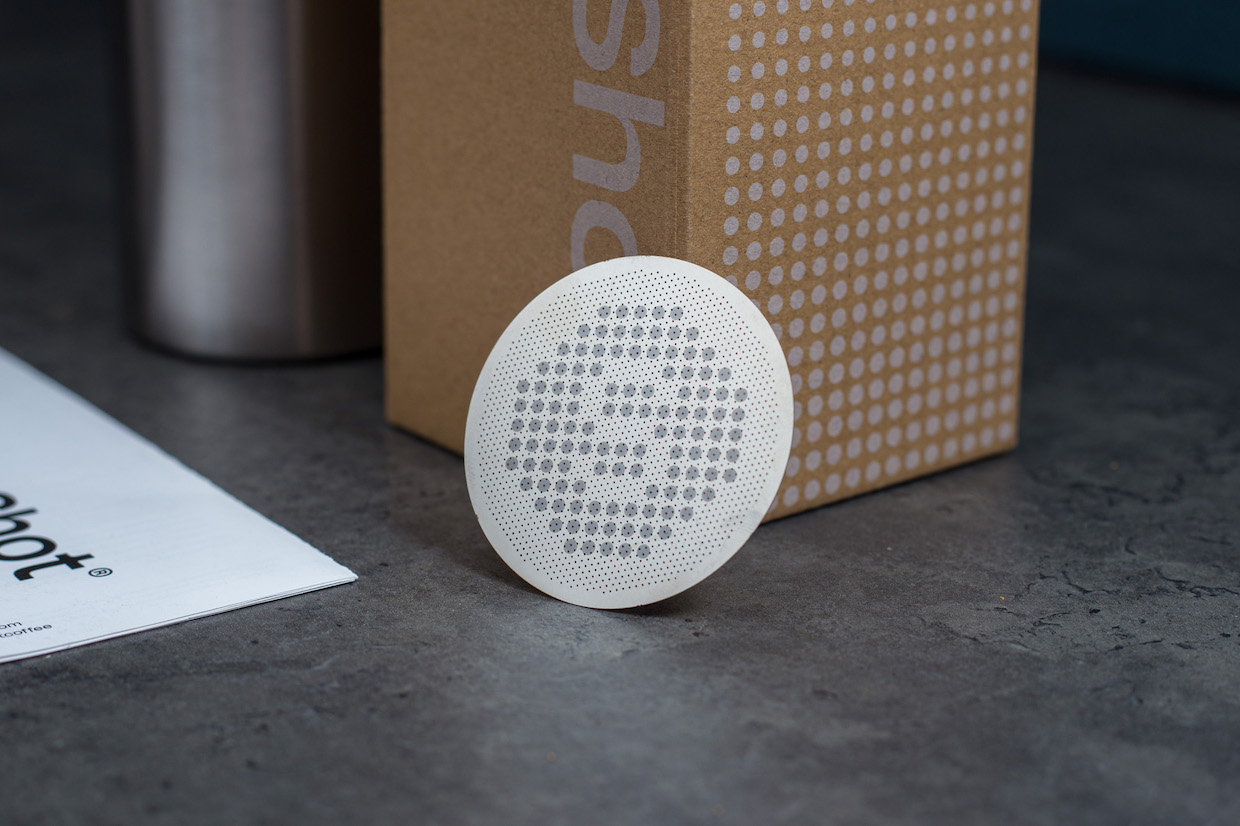 Said Halonen, "I always have thought of the SteepShot as a versatile tool for everyone, simplifying brewing and making the art of brewing easier, and easier to understand."
Plans for the next version of the SteepShot may include a larger-capacity version and possibly colored options. The SteepShot became available on the Tim Wendelboe website earlier this Spring and is currently priced at $67.46 USD plus shipping.
Howard Bryman
Howard Bryman is the associate editor of Daily Coffee News by Roast Magazine. He is based in Portland, Oregon.