Adding to the rapidly growing list of shared roasting businesses comes Roasterworks in Auburn, Washington.
The full-service co-roasting and education business is the first of its kind in the greater Seattle market, a veritable specialty coffee mecca. It's also a sister company and neighbor to The Green Room, a green coffee warehouse and distribution center serving the Pacific Northwest and beyond.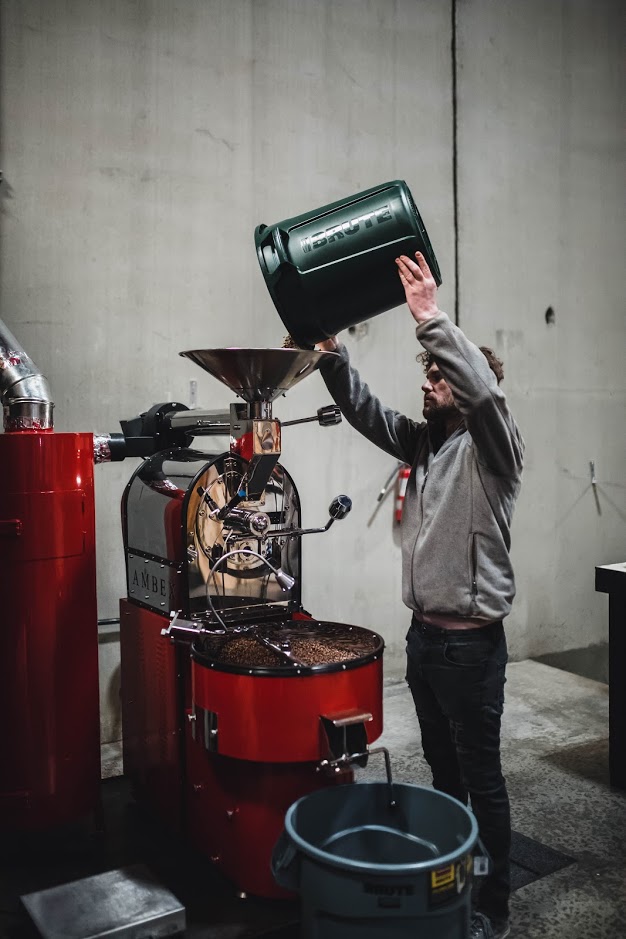 The Roasterworks business currently occupies about 40,000 square feet next to the 200,000-square-foot Green Room warehouse, offering facilities for current or prospective coffee roasters to learn, roast for samples or production, and pack and fill coffees for fulfillment.
"We're not really limited by space, so we can grow to whatever size we need to," Daniel Ray, Green Room CEO and Roasterworks founder and CEO, recently told Daily Coffee News by phone.
Roasters simply looking for a production roastery can rent time on machines by the hour or opt for a custom monthly subscription. The shared roastery currently includes a 1-kilo Diedrich roaster, a 4.5-kilo Ambex YM, a Diedrich IR12, a sample roaster and a Bellwether roaster.
A cupping lab and separate barista training and brew bar off the roastery each include Nuova Simonelli Mythos One Clima Pro grinders, multiple Simonelli espresso machine models, numerous manual brewing devices and functional amenities such as dishwashers.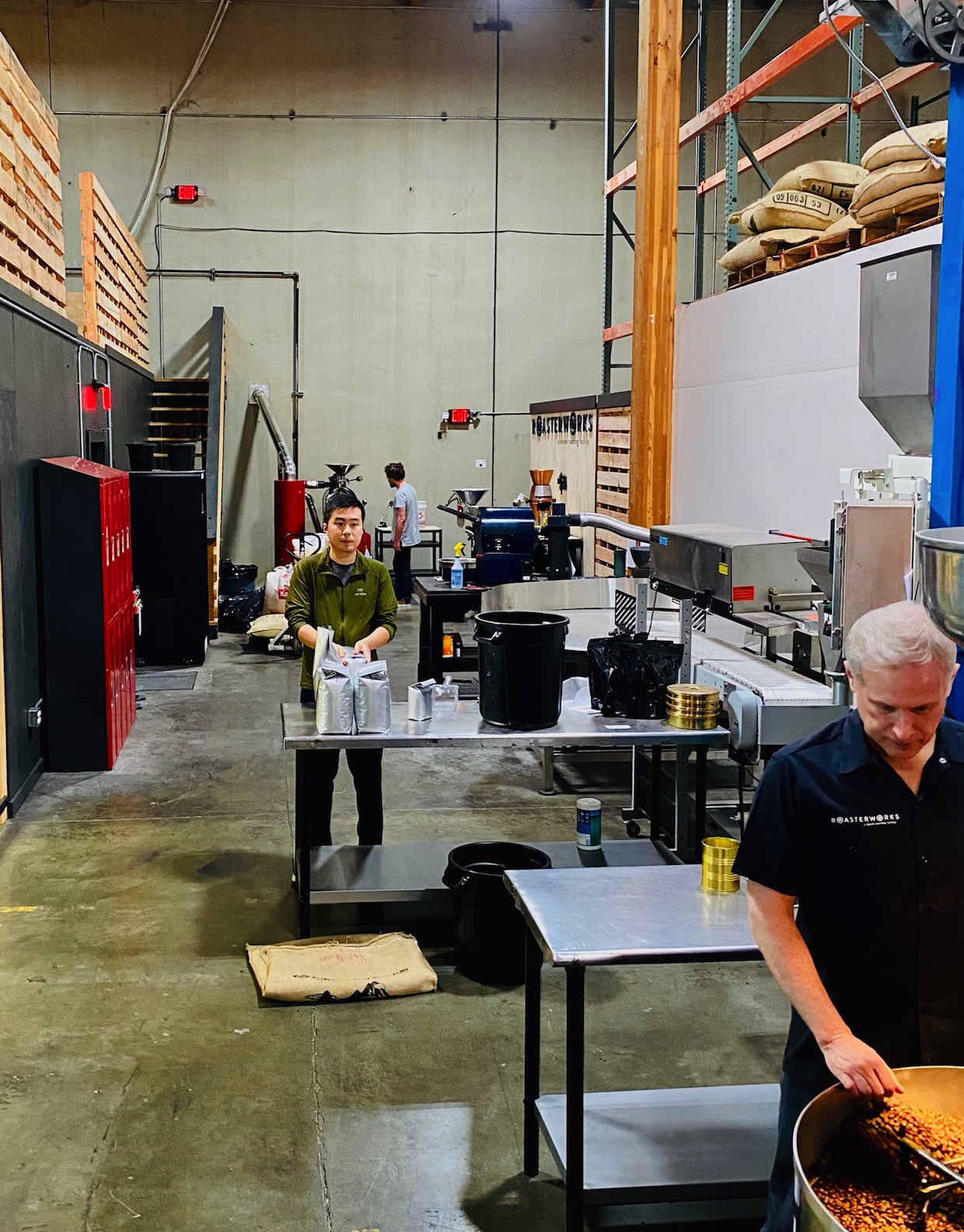 Packaging tables, weigh-and-fill machines and multiple types of bag sealers are also available. Since the Green Room is a third-party partner to more than 100 coffee importing companies, Roasterworks can also offer a broad range of logistics services, green coffee warehousing and green coffee procurement opportunities, Ray said.
There's also a classroom, where in-person instruction from coffee professionals based throughout the region is already underway in spacious environs that allow for plenty of social distancing.
Ray and Roasterworks COO Brian Redpath were beginning to spread word of the new shared roasting business at a Coffee Fest trade show in late 2019, with an official opening scheduled for March 1.
"With the world falling apart from the pandemic, it enabled us to spend some time fine-tuning things," Redpath, formerly of Detpak and Pumpskins, told Daily Coffee News. "In a way it's been good to get the projects done."
Not knowing exactly whom they could expect to walk through the Roasterworks doors once opened, Ray and Redpath said it's been a fairly even mix of new and established roasters, from first-timers to larger company representatives needing to rent some time due to a temporary equipment failure at their own roastery.
"Our goal was always to be available to basically any roaster," Ray said. "We are finding that there are companies out there who are kind of afraid to take the step to start roasting themselves."
To help nudge new roasters on that journey, Roasterworks is offering a suite of introductory classes on a range of issues related to production processes and running a coffee business.
The company has also launched a temporary program called Roast Rescue, offering coffee retail companies that have been negatively affected by the COVID-19 pandemic a discounted plan to begin roasting their own.
With decades of combined experience serving as third-party providers to the specialty coffee industry, Ray and Redpath agreed that the recent wave of roaster-share facilities throughout the United States reflects not just a demand for access to facilities, but a less insular approach to the coffee business overall.
"This generation, this culture now that we have, it's more sharing and helping one another," Redpath said. "There's more camaraderie and friendship. There are those who still want to protect their proprietary coffees and roasts… but there is space for everyone."
Nick Brown
Nick Brown is the editor of Daily Coffee News by Roast Magazine.