Years in the making and now confronted with a pandemic, the Essence Coffee Roasters roastery cafe in Sequim, Washington, officially opened this week.
"I'd like to tell the young coffee lovers to fight for their dream," Essence Co-Founder Rod Dirks recently told Daily Coffee News. "I worked for the last 16 years to open this shop, and though we aren't out of the woods yet and have had plenty of rough days, emotionally as well as financially, we really are living our dream. It takes time, determination and a strong sense of where you want to get, but it is doable."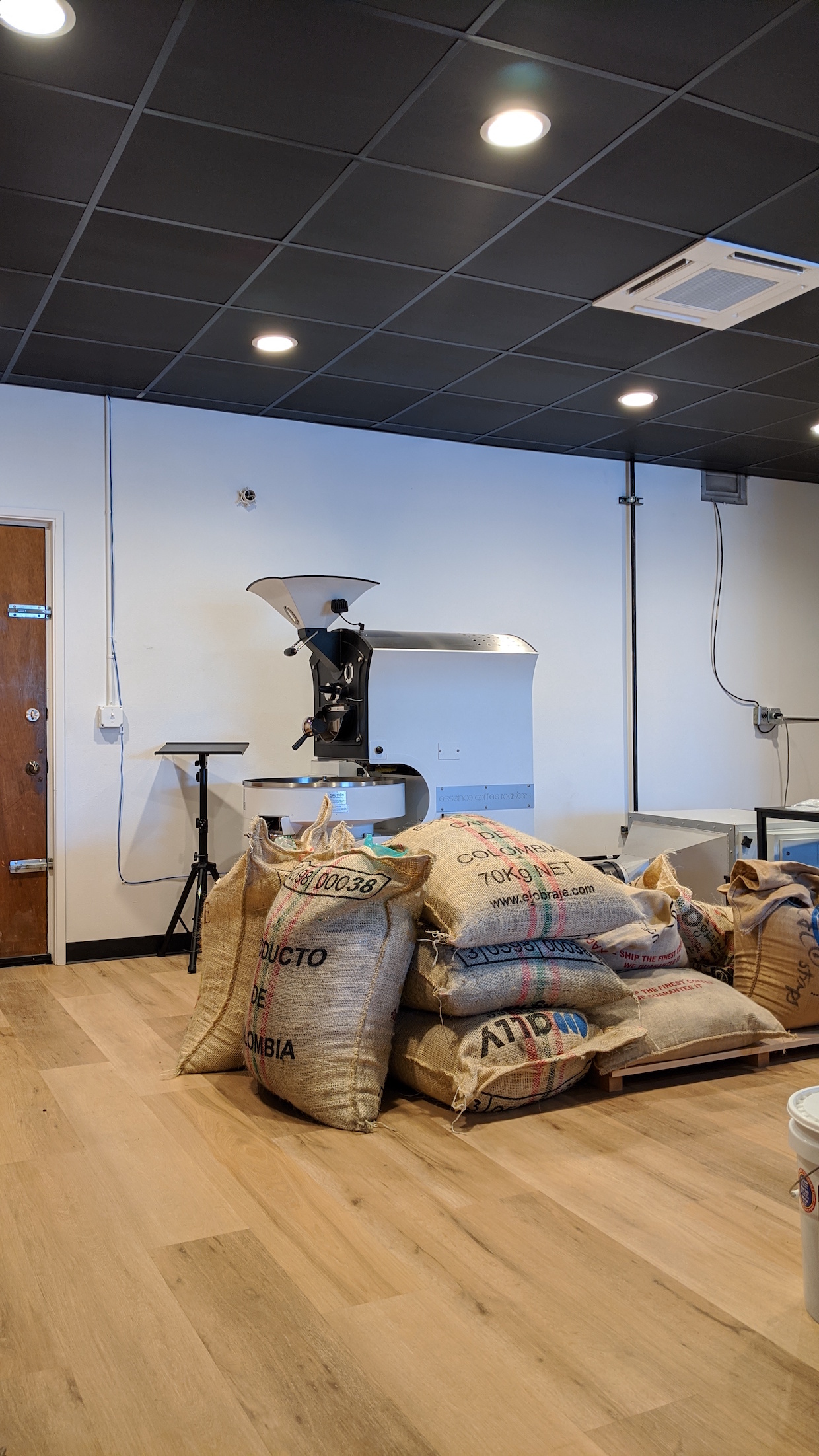 The 1,400-square-foot shop's doors quietly opened to the public late last month. Inside, light shining in through the wide front windows bounces off a white powder-coated 2-group Slayer Espresso machine with its iconic X-shaped supports dressed in matte black.
"It's kind of an anchoring center piece, and blends well with our Scandinavian inspired layout," said Dirks, noting that the machine also echoes the white-paneled Giesen W6 roaster at the back of the shop.
The Slayer stands at attention next to a white Compak E8 grinder atop a white quartz countertop with light blue veining that corresponds with the custom navy blue color of the bar front and the shop's to-go cup sleeves. Simple white NotNeutral Lino mugs hold drinks consumed on site. Geometric pendant lights and a flickering gas fireplace provide additional modern warmth.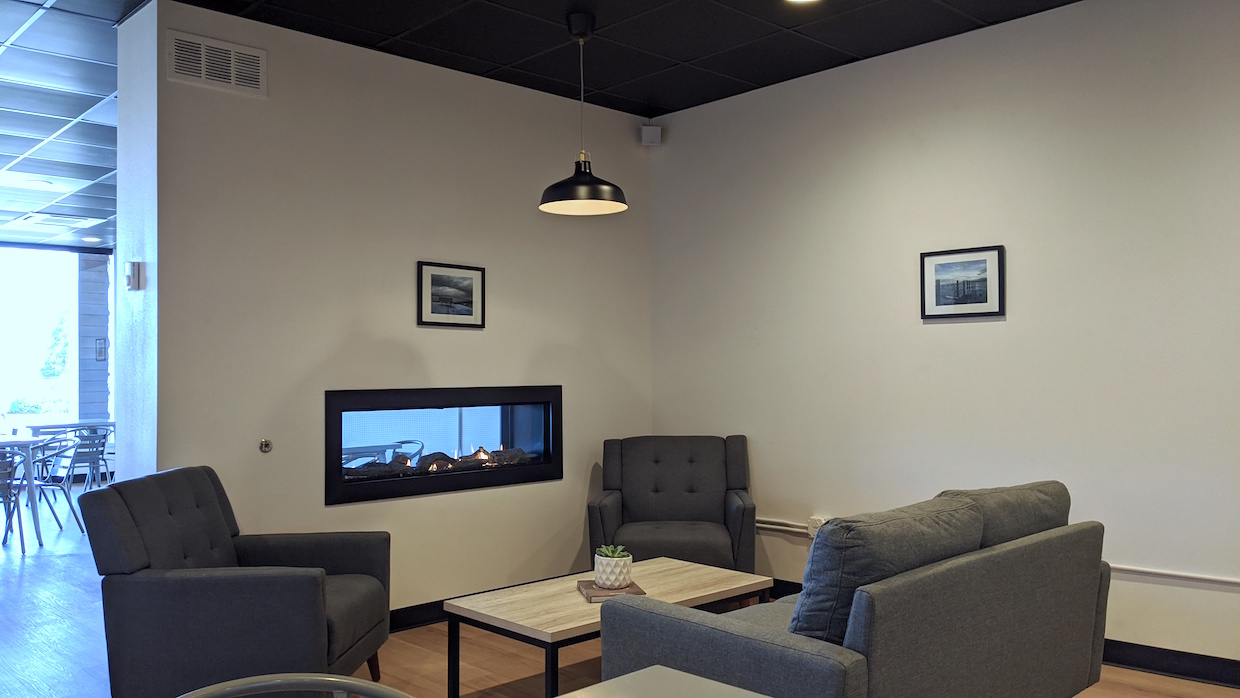 It's a clean and substantial step up from the company's humble beginnings in a remote South Dakota community of less than 300 people.
"Living in rural South Dakota, we knew it would be nothing but a hobby to start with," said Dirks. "We kept at it, subsidizing the coffee operations with personal income to keep it going."
Though Dirks moved with his family from Brazil to the United States at age 2, he recalls his mother feeding him Brazilian-style coffee with sugar and milk from an early age. His first taste of black coffee came as a teenager.
"At age 15 or so, I remember drinking a cup of black coffee and thinking it was disgusting," said Dirks. "I kept at it. Around a month later I realized I really enjoyed it. And upon discovery of specialty coffee a year or two later, I was hooked."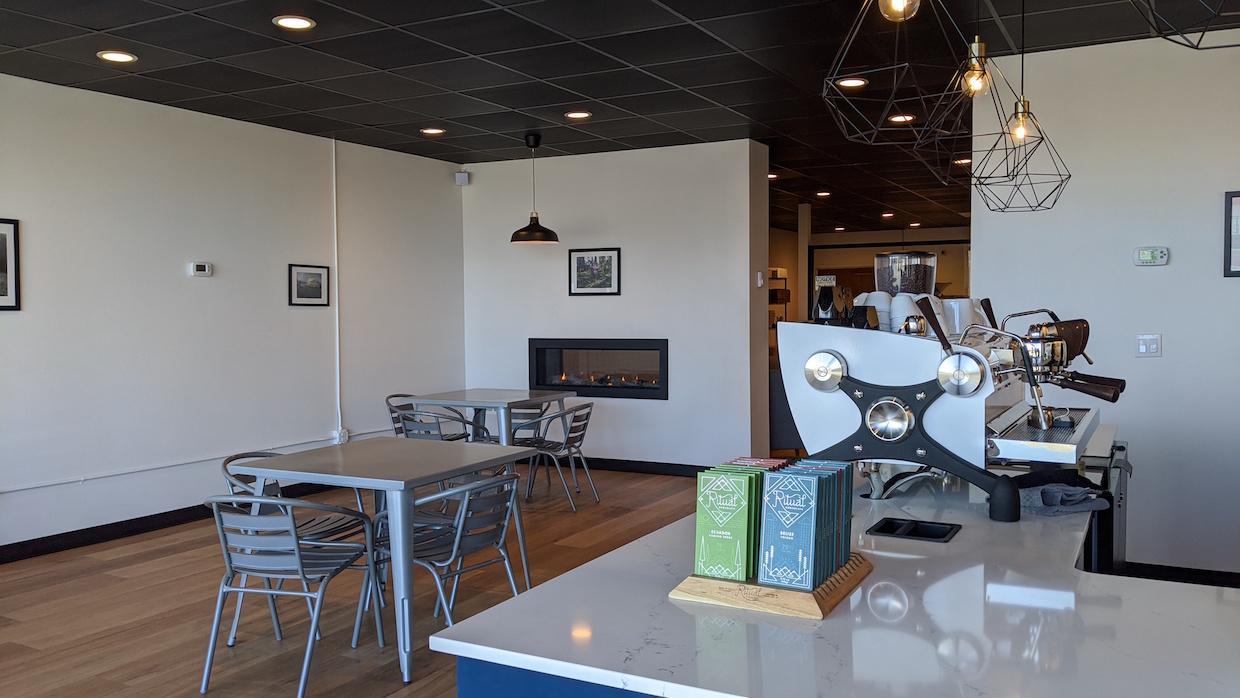 The Giesen roaster was purchased new in late 2015 and spent its first chapter supplying Essence's web store, farmer's market booths, and eventually weekly pop-ups at a small tasting bar in the finished garage space where Dirks was roasting.
Dirks credits the tips, tricks and feedback he got from Andrew Fritz of Coffea Roasterie as key to Essence taking second place in a regional roasting contest in May of last year. Said Dirks, "[That was] huge affirmation that we were on the right track."
Dirks and his partner and wife Megan Dirks signed the papers for the space in Sequim in March of this year, as concerns over the spread of the novel coronavirus were mounting but had yet to reach their heights.
"I just wasn't super worried about it, figuring it would blow over in a couple weeks," said Dirks. "Later that month, the state of Washington went on lockdown. I started to think we were making a mistake. But, being committed already, we kept on."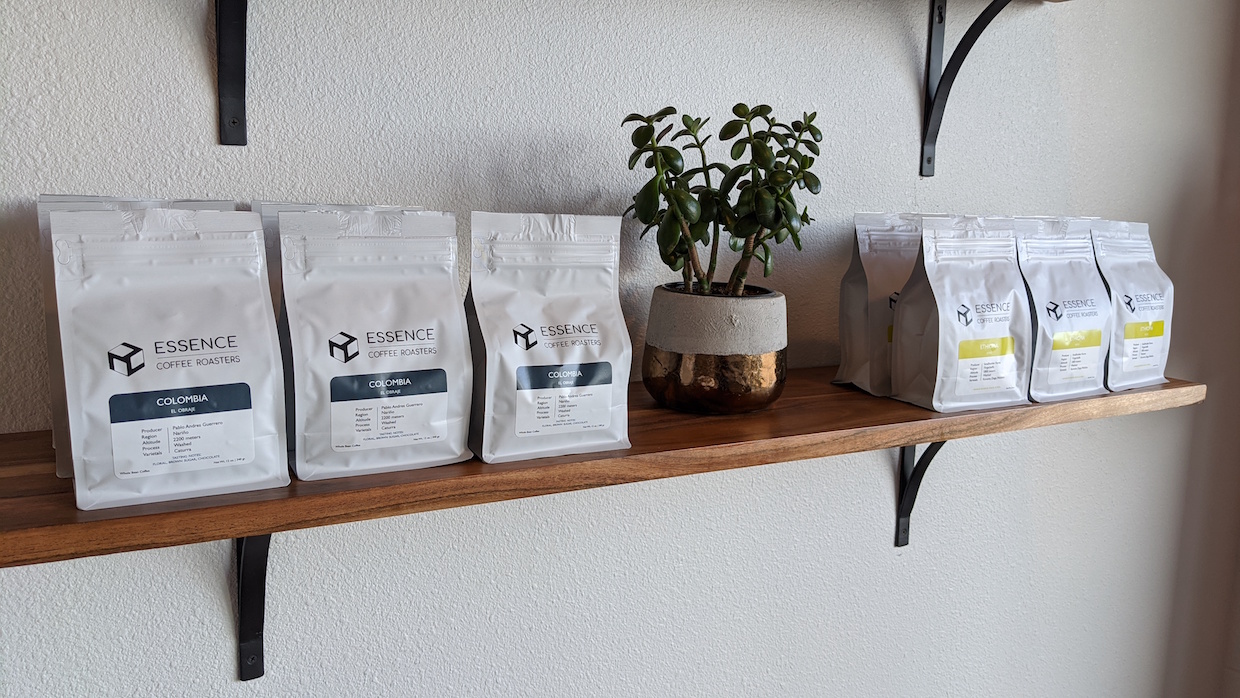 The worldwide economic pandemic downturn took its toll, causing challenges in funding, as well as construction setbacks, according to Dirks. Undaunted, the family and their business made their move from South Dakota to Washington early last month, spent a few weeks finishing some final details and soft-opened on July 22.
"As word trickled out, and we steadily got busier, we were overwhelmed with the support of the community for small business, and received lots of positive feedback," said Dirks, who now plans to add outdoor seating to the shop while expanding wholesale and online retail operations.
Essence Coffee Roasters is now open at 461 W Washington St. in Sequim, Washington. 
Howard Bryman
Howard Bryman is the associate editor of Daily Coffee News by Roast Magazine. He is based in Portland, Oregon.