In the COVID-19 era, setbacks and slowdowns in the coffee shop business are all too common, even for Vermont's Uncommon Coffee Co. Yet after various holdups since last fall, Uncommon Coffee is this month debuting its 5,000-square-foot roastery cafe in Essex.
The Uncommon Coffee team gradually began moving into its new space earlier this Spring. Head roaster Rob Maynard began roasting on the company's brand new Probat P25 inside the space this summer.
"COVID-19 set us back a lot," Uncommon Coffee Owner and Operator Maya Crowley told Daily Coffee News. "It wasn't just setting us back and then jumping in again at full speed. It was partially jumping in, while making sure we were minimizing risk, while also respecting our contractors' other commitments, so it's been a challenge. Our strategy to open has also been drastically altered."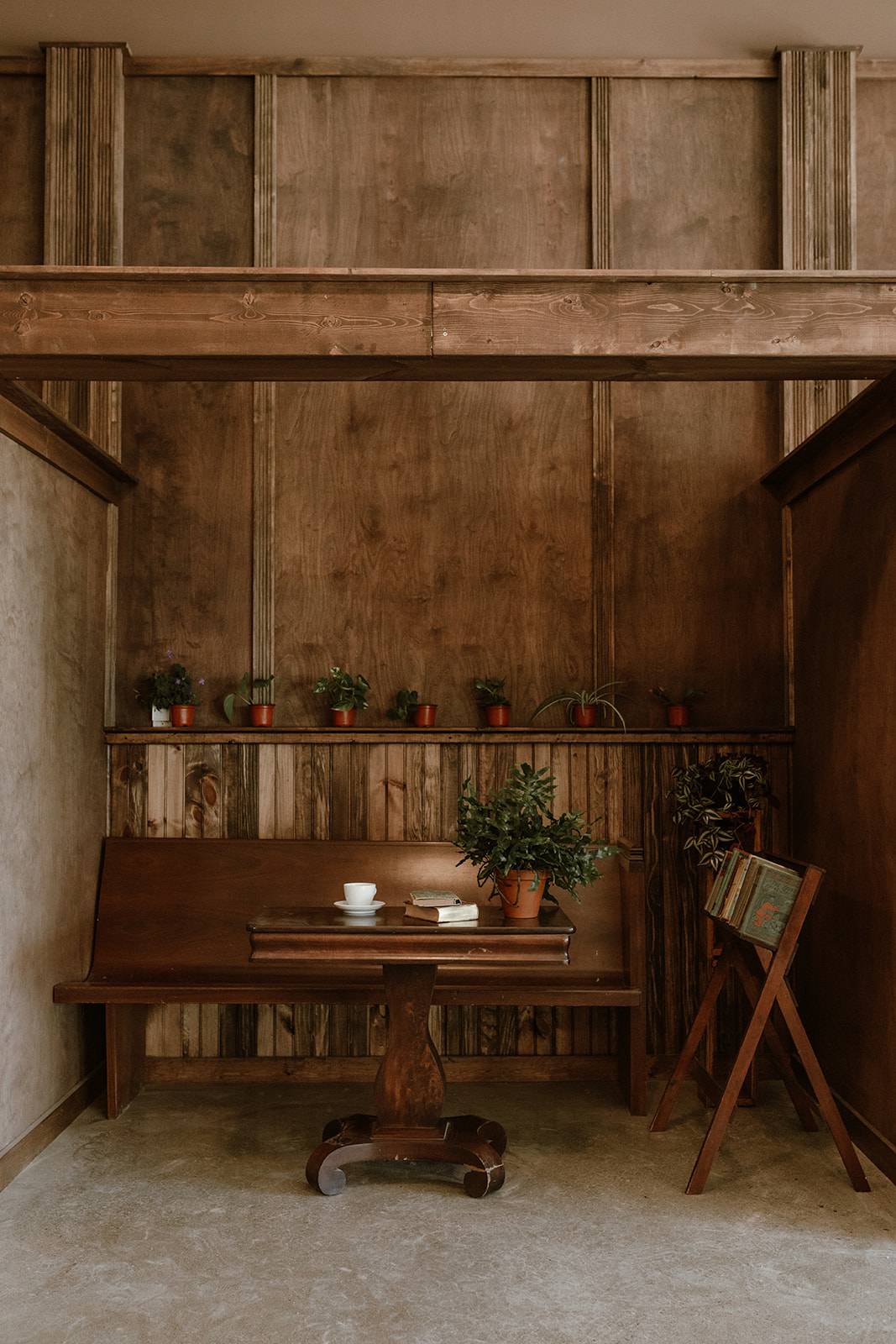 Crowley had hoped to kick things off by welcoming guests directly through Uncommon's unique doors that were salvaged from an old restaurant in Southern Vermont, and past the company logo worked into the entryway's tile floor. Finishing touches are still being applied to the large interior space, where various nooks and crannies are embraced by dark wood surfaces.
The bar at the center of the space allows for movement on all sides, including to its left where an enormous curved bookcase is lined with old hardcovers and tchotchkes and flanked by upholstered chairs and coffee tables.
"The bookcase hides a secret door to the ArtHound Gallery, which we'll open up when either of us has events going on," said Crowley. "The best things about the space are by far the bookcase and the cozy seating areas. All of the furniture has been thrifted and it gives off a really warm, inviting vibe."
Customers will have to wait just a bit longer to enjoy that. Due to COVID-19, the new location will initiate its fresh drink and food programs with curbside service.
"Our curbside pick-up is phase one for us," said Crowley. "Once I see that our new case/day count is consistently close to zero in Vermont, we'll have a staff meeting to review our safety procedures for a partial-capacity open, and talk about where we have opportunities to improve and if we feel ready for that step. Thankfully, Vermont has a new mask mandate as of August 1, and our space is so big that it makes social distancing really easy."
Uncommon Coffee has in some ways taken the business baton from Uncommon Grounds, which closed in December after 25 years in central Burlington. Crowley, Maynard and some other members of Uncommon Coffee all worked together at the shop.
"We aren't a rebrand of Uncommon Grounds," said Crowley. "Technically, we're their partial-successor business, and what that means, essentially, is that we have a lot of the same equipment and a few of the same staff members, but we have an entirely different business model."
While brewing and roasting coffee in-house is a focus of both companies, Uncommon Coffee now builds upon that foundation with a full kitchen and bakery.
"Additionally, a lot more of my own history and personality come through in our creative drink menu, which features a selection of Vietnamese phin-brewed coffee drinks," said Crowley, who, as the daughter of a Vietnamese refugee, takes particular pride in offering Vietnamese coffees. "Growing up mixed in Vermont has colored a lot of my life experiences, so I wanted to reflect that in the menu."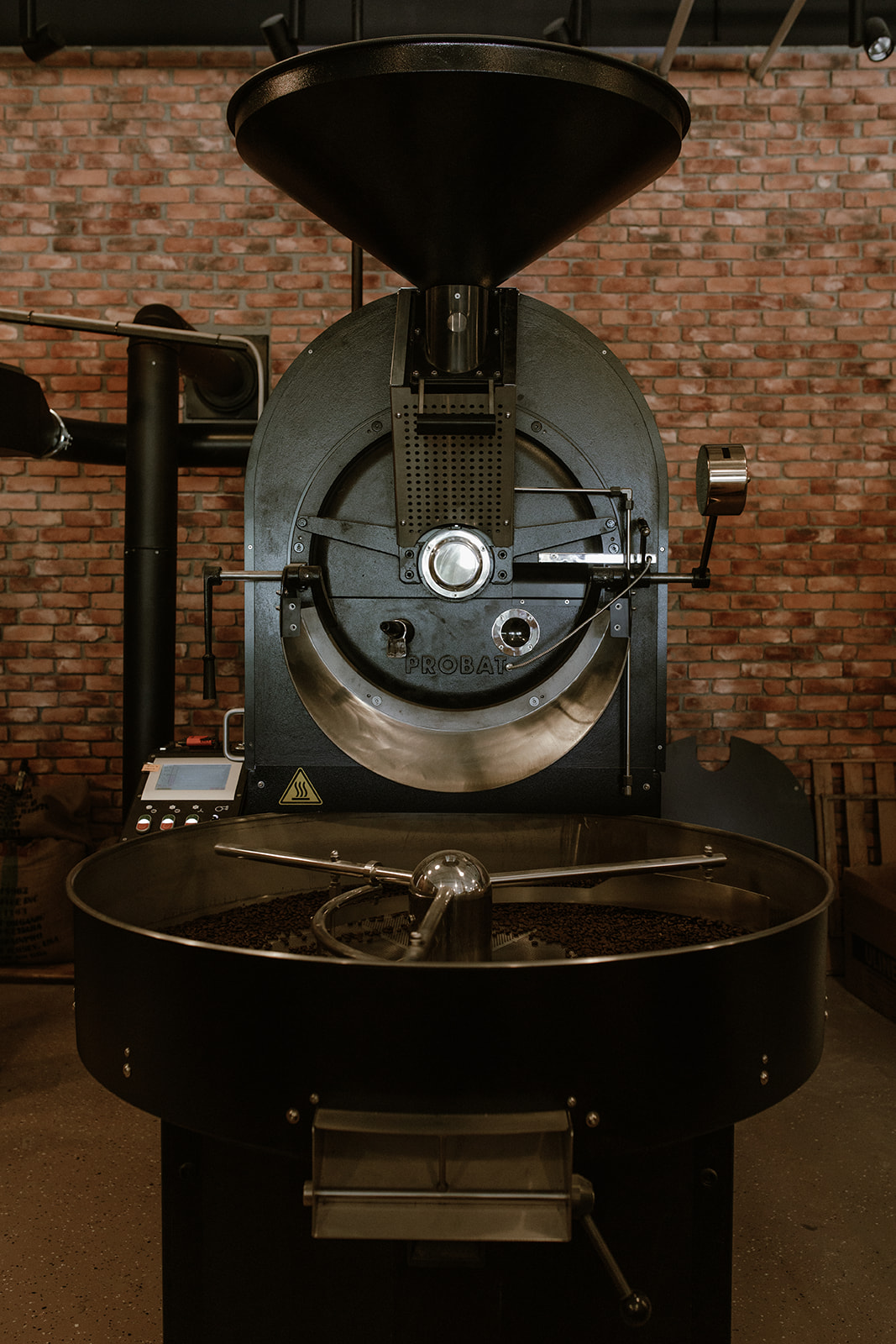 That menu includes traditional cafe phin and cafe sua da drinks, as well as some phin-brewed coffee drinks that also incorporate ingredients grown and sourced locally from Vermont. All of Uncommon's phin-brewed drinks use a wet-hulled arabica coffee from Vietnam imported through Novus Coffee Imports.
As it continues to navigate the unpredictable future of public health, Uncommon is also focusing on building e-commerce and merchandise channels. Among recent efforts are virtual coffee tasting kits that will correspond with a scheduled live-streamed brewing and tasting session with Uncommon Coffee staff.
Uncommon Coffee is located at the Essex Experience, 19 Essex Way, Essex, Vermont.
Howard Bryman
Howard Bryman is the associate editor of Daily Coffee News by Roast Magazine. He is based in Portland, Oregon.