Further developing the link between green coffee and roasters at home or commercially, Brooklyn, N.Y.-based Crop to Cup Coffee Importers today announced the widespread launch of the 700-gram (1.54-pound) Arc Roaster.
Crop to Cup has been developing the roaster — designed for home roasting, commercial sample roasting or profiling — since 2011 with manufacturing partners in China. With a 200-gram to 700-gram capacity, suggested roast volumes of 300 grams to 600 grams and a $3,490 pricetag, the company is pitching it as a kind of intermediate option between smaller home roasting machines and more robust sample and small-batch machines offered by commercial manufacturers.
"The Arc came from five years of R&D," said Crop to Cup Co-Founder Taylor Mork. "We knew we needed to find or build something more substantial — a roaster that could hold its ground over time, but one that wouldn't break the bank."
Test versions of the machine sold out in early 2016, and the company is currently accepting orders while in the middle of a production run, with arrivals expected in Dec. 2016.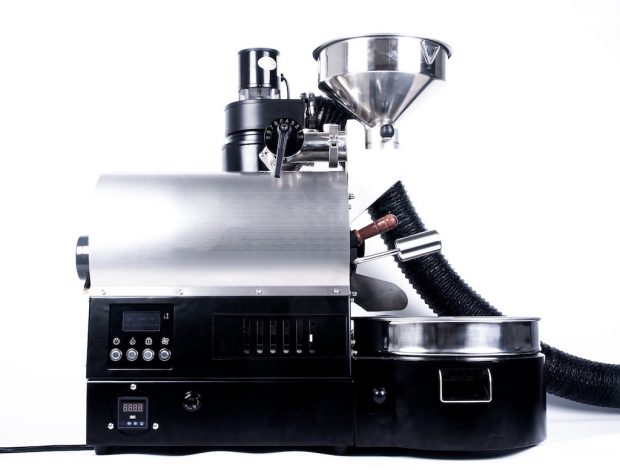 The gas roaster with 110-volt electrical setup includes a quick screw-on connection to standard propane tanks, or a connection to a plumbed gas line, while a fully electric 220-volt setup is also available. Features include sensitive controls for gas and airflow, which are automatically logged via USB or Bluetooth to Artisan roast logging software; ; separate cooling and exhaust fans; an integrated timer; and alarms for heat and gas.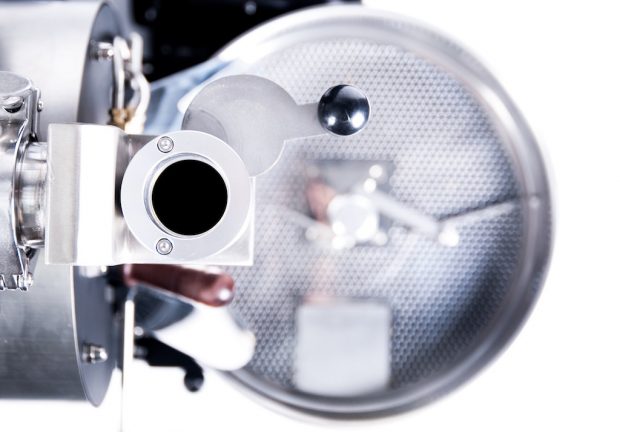 The standard Arc comes in matte black (as shown in these photos) with gas power, although the company is taking special orders for gas units in red or white.
Crop to Cup has been focusing intently on the small but steady prosumer roasting category in recent years, developing a green coffee showroom at its Gowanus headquarters. Mork suggested that this roaster could be used as an additional tool to help connect consumers to coffee's origins, which as we all know, helps make the specialty coffee world go 'round.
Said Mork, "Being able to roast samples or small volume production batches is essential to educating customers and, ultimately, the farmers who supply them."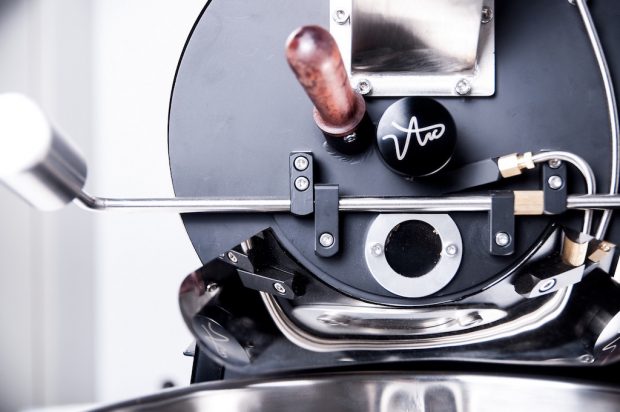 Nick Brown
Nick Brown is the editor of Daily Coffee News by Roast Magazine.