Through equitable partnerships and artful roasting, a new company outside Tampa, Florida, called Storyteller Coffee aspires to present the final chapter of coffee's often difficult journey.
Storyteller Coffee Founder Dan Conner also aims to broaden the audience for those stories, with profiles that allow each coffee to shine through any brew method customers employ.
Said Conner, "I want to source ethically and roast the coffee in a way that tastes great no matter how you brew it."
With a 10-kilo Proaster machine in a production facility in Riverview, Conner set up shop  in November of 2019 before publicly launching the coffee brand in April.
Storyteller now roasts for wholesale customers and online retail sales while providing toll roasting and private label-services, as well, leaning primarily on South Carolina-based importer Ally Coffee for greens he can trust are sourced responsibly for all involved.
Conner, who previously roasted for Tampa-based Foundation Coffee, has also forged relationships directly with farmers that he has met through friends and through industry contacts. One example is Erlin Barillas, a producer from Honduras who traveled to the United States two years ago seeking direct market access since his local cooperatives weren't paying enough to cover the costs of production.
"He went to the SCA convention thinking he could sell there and wasn't successful," said Conner. "After speaking with him… I just kept telling myself, 'This is why I got into coffee.'"
Of the 30 bags Barillas needed to sell, Conner was able to coordinate the purchase of 10 through the small company he was working with at the time and arranged for them to be imported by a local importer that was then gracious enough to buy the rest. Conner then partnered with James Helm of Portland, Oregon-based Rocky Butte Coffee to organize a cupping of Barillas' coffee at the SCA Expo in Portland that was supposed to happen this year.
"Our goal was simply to help sell the rest of Erlin's coffee that we couldn't buy," said Conner. "With SCA cancelled, we weren't able to help Erlin sell, and that was frustrating."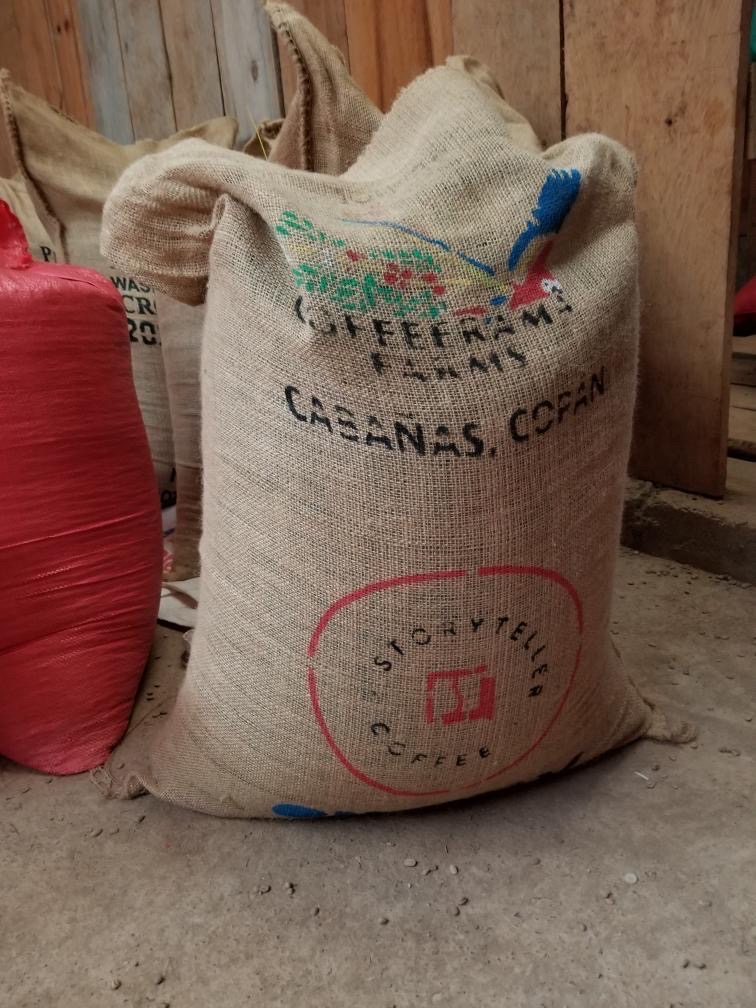 Now, Storyteller Coffee aims to help Barillas build a dry mill in Honduras that Barillas hopes will provide better wages to workers in his town and better returns for the coffees grown there. Conner said they're also looking into what it takes to rebuild, refurnish and better supply a local school for children in the coffee community.
"What's been the best about this whole experience for me is it's turned into this great friendship, and has given me this deeper appreciation for coffee," said Conner. "I feel fortunate to be able to do this every day."
Conner's own interest in agriculture predates his career in coffee. He's well-versed in the field of aquaculture, coming from a family business of breeding and raising aquarium fish.
"It's been one of the industries pioneering to help keep a diverse freshwater fish population from going extinct due to overfishing," Conner told DCN. "90% of your freshwater aquarium fish are aquacultured and [that] has saved countless species."
Conner maintains an advisory role for the company, as well as a directorial position focusing on educational initiatives for the Florida Aquaculture Association, even as he spends the majority of his time these days focused on coffee. Thus, he's in a unique position to understand the parallels between the two.
"When I was a kid, my family's farm got hit with a viral disease that ended up killing off 95% of our production for the year," said Conner. "When you depend on those fish for your income, it's almost impossible to make that up. You are just surviving. I see similarities in that when I talk to farmers about leaf rust, and it pains me to see that. How do they make up the income that is lost, when there is no help? As bad as I think that situation was, it has made me into the person I am today."
One benefit of dire situations though, according to Conner, is that they force people to think outside the box. To that end, having launched Storyteller Coffee in April of this year in the thick of the global COVID-19 pandemic, Conner said he has had to take some new approaches to his craft.
"It's no longer good enough to have great coffee," said Conner. "People want and expect more, so we started adapting to our market. We think everyone should be able to enjoy a good cup of specialty coffee anyway they want, so we roast accordingly."
Howard Bryman
Howard Bryman is the associate editor of Daily Coffee News by Roast Magazine. He is based in Portland, Oregon.