Between the dog days of summer and a pandemic that's worsened by human-to-human contact, there's plenty of incentive for people in Phoenix to stay indoors and avoid all hot spots. For Phoenix coffee roaster Blue House Coffee during this time, it's been cold brew delivery that's helped keep the ledger in the black.
The company's original road to success was traveled by bicycle, with a mobile cold brew cart rolling around Arizona State University campuses. Blue House then brought its beans and fresh brews to area farmers markets before eventually opening its 3,000-square-foot brick-and-mortar cafe in December 2018.
With that location currently closed inside due to COVID-19, the company has returned to its mobile roots, launching a delivery system that harkens back to the olden days of the milkman leaving bottles on the doorstep.
"Customers leave their empties outside on Sunday mornings, and we leave a fresh filled bottle," Sam Beger told Daily Coffee News. "We take their empty bottles, sterilize them and refill them."
Delivery drivers wear masks and gloves, and send a text before making a drop to so the cold brew doesn't dwell too long in the heat.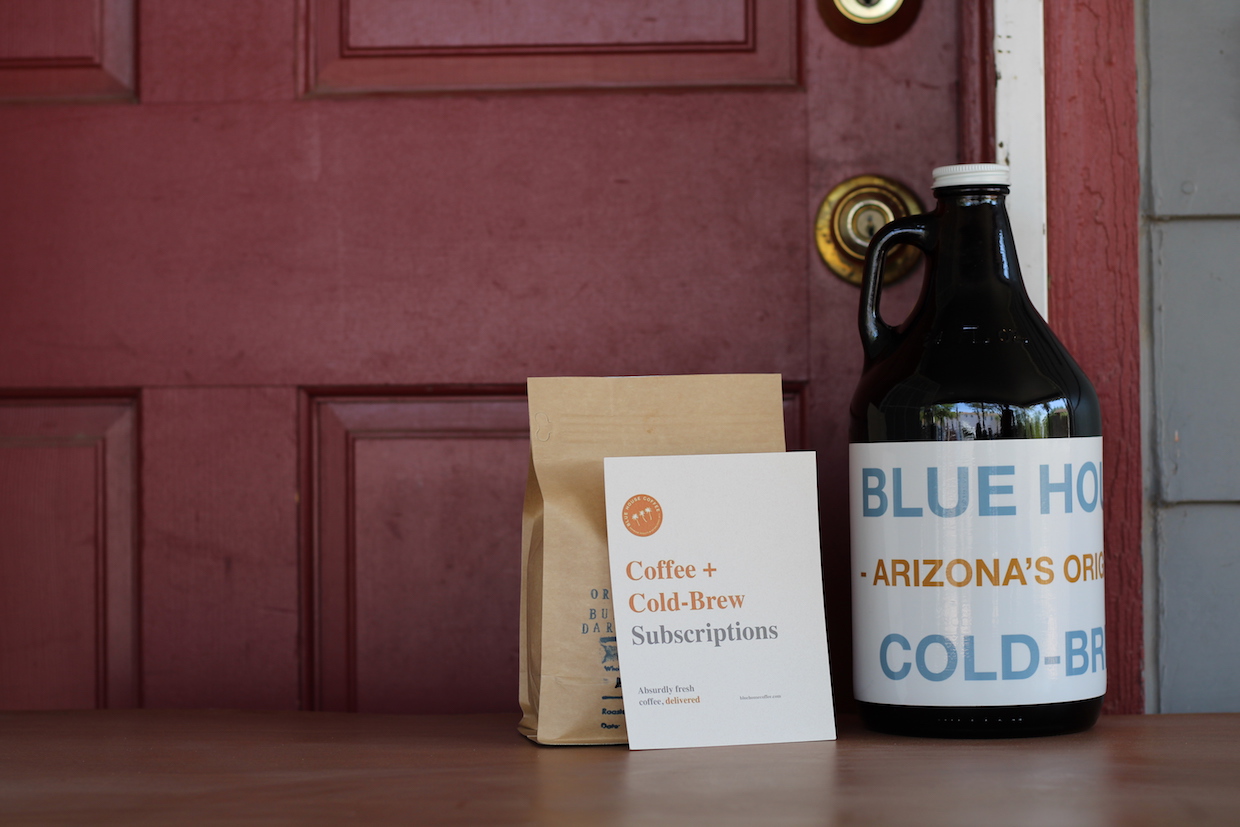 "Our delivery van is equipped with a cooler so they are pulled right out of ice before dropping them off," said Beger. "We are currently looking into different techniques such as those used by Whole Foods for delivery with a foil bubble-wrap bag type package which would insulate the growler for a couple hours in the heat."
Blue House launched its new fresh brew delivery program around the same time as it launched its whole bean subscription program in May. Both strategies have helped slow the losses from the temporary closing of the company's own cafe and similar closings among wholesale clients.
"We knew we had to adapt or die, hence the subscription was born," said Beger. "The subscription service has allowed us to keep all of our employees on staff. The reality of having mouths to feed really put an impetus on getting the subscription services up and running as soon as possible."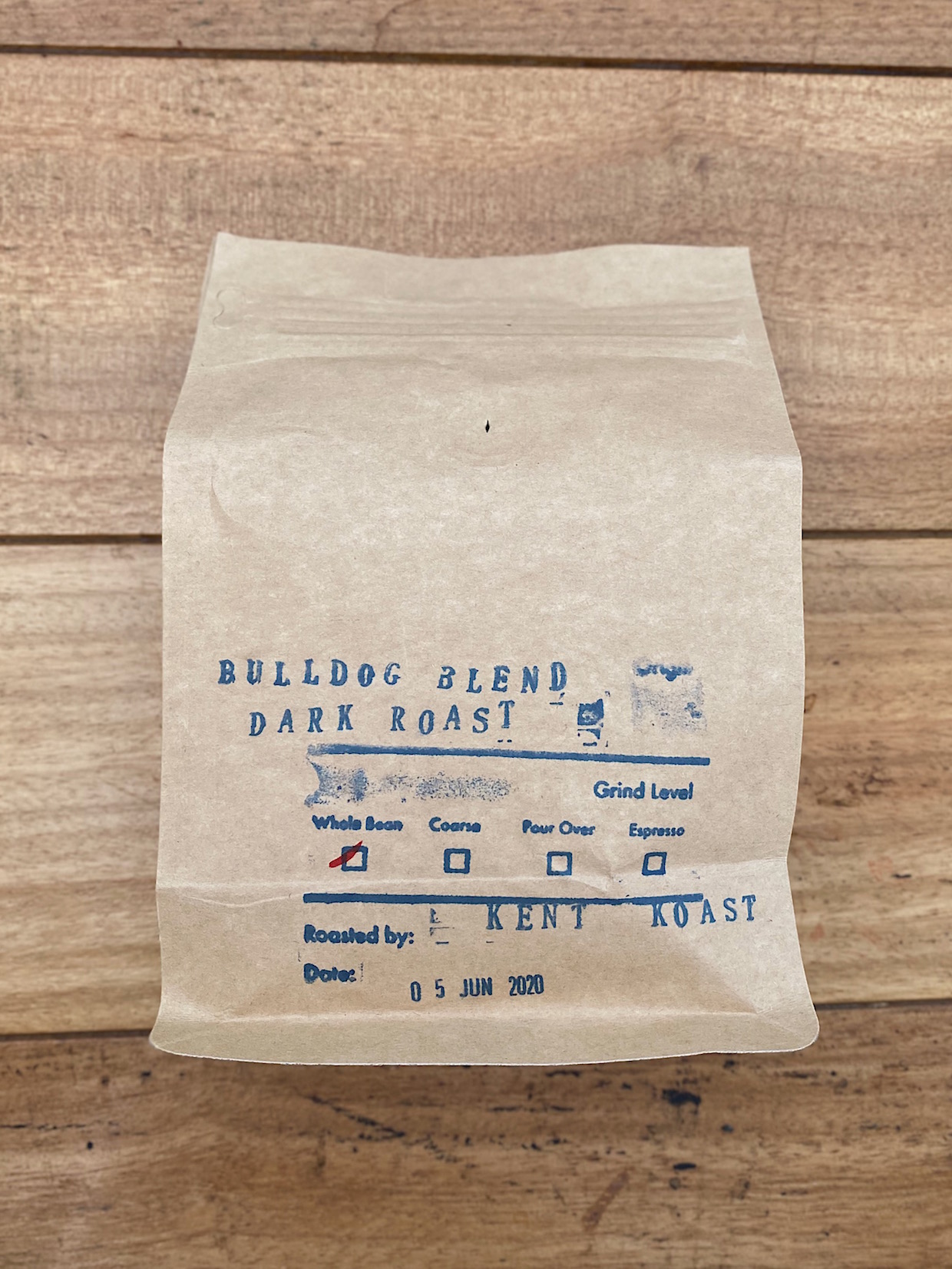 Yet in a part of the world where cold brew is an especially integral element of coffee culture year round, the local company is particularly well suited to deliver the cool, refreshing goods.
"Cold brew is king in Phoenix, and Arizona's desert cities are the epicenters of cold brew innovation and culture," said Beger. "Although many companies can their cold brew, we know from experience that cold brew's flavor deteriorates over time. Anyone who is buying a cold brew shipped across the country is purchasing a product that has deteriorated, both in aromatic compounds and even caffeine content which breaks down over time. The solution for those who want quality cold brew is to go local. What better way to serve our customers during a pandemic than to ship it to their door in a completely safe way?"
In the meantime, Blue House is continuing to sell at farmers markets, and three cold brew bikes are circulating throughout the city. Beger said Blue House is also envisioning a new coffee bar that might be centered around cold brew.
"We are also experimenting with a freeze dryer and are the first people that we know of who have freeze dried cold brew," said Beger. "The future is bright and the first step is getting the best cold brew to the people of Phoenix."
Howard Bryman
Howard Bryman is the associate editor of Daily Coffee News by Roast Magazine. He is based in Portland, Oregon.