Like a coffee-themed, COVID-19-compelled game of musical chairs, coffee companies are on the move. In a Winston-Salem, North Carolina, space formerly occupied by Twin City Hive Coffee Lounge, which has relocated to the nearby town of Gibsonville due to the pandemic, Bygood Coffee is now up and running.
Moving from its previous 875-square-foot shop in Long Island, New York, to the 1,800-square-foot Twin City location, Bygood has taken the opportunity to grow into a larger 15-kilo Buckeye roaster while also expanding an onsite baking program that now showcases delights created by Chef Pam Cager of Winston-Salem bakery 3 Layers.
For Bygood Owners Darrell and Abbey Garner, the relocation is actually a return to their own personal points of origin.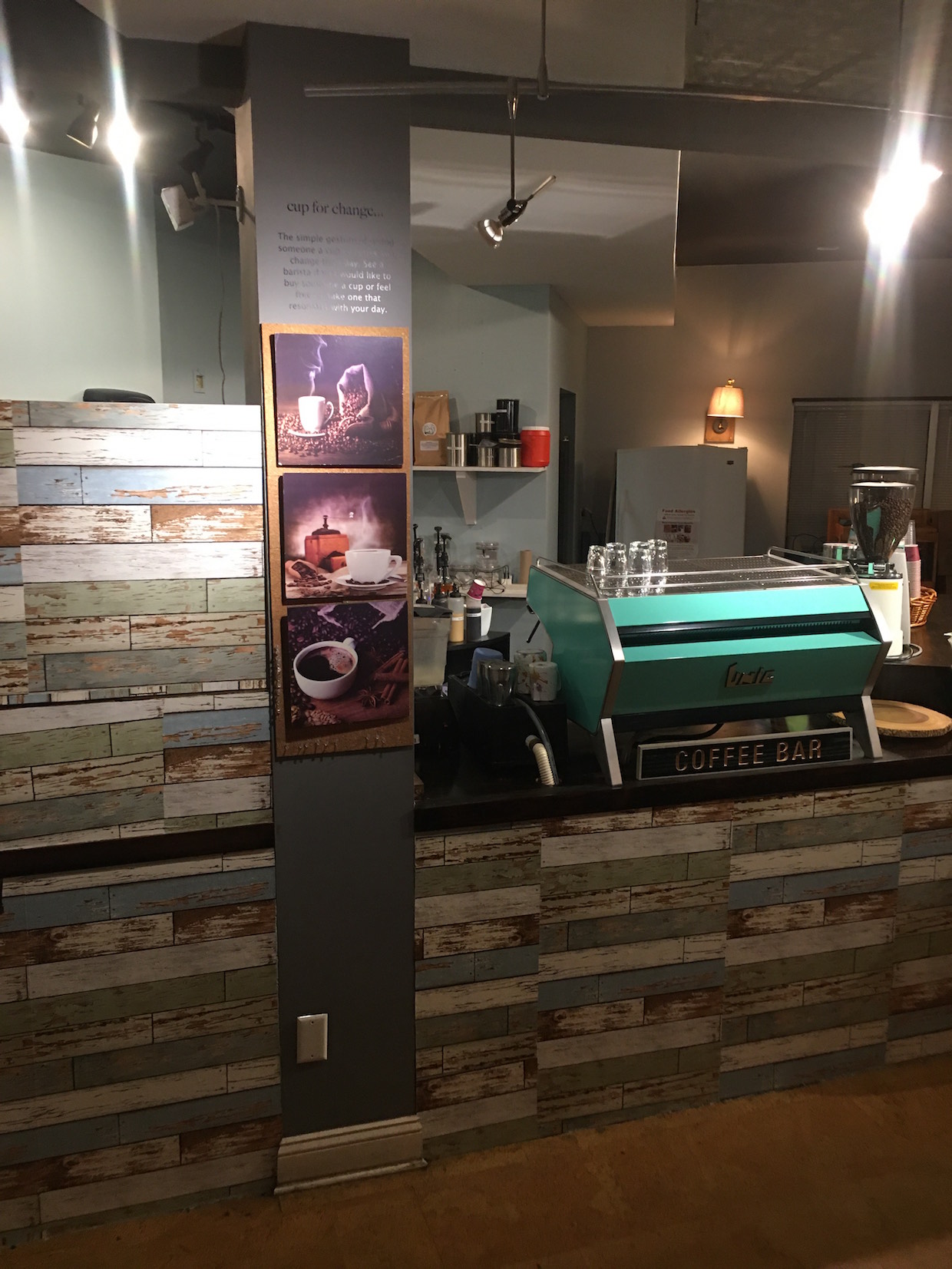 "I did my undergraduate at North Carolina Central University in Durham, North Carolina, my dad is from Garysburg, North Carolina, and my mom is from Danville, Virginia," Darrell Garner told Daily Coffee News, noting his family's Southern upbringing. "We wanted that for our family."
Winston-Salem was also particularly enticing to Garner for its variety of educational institutions attracting coffee drinkers and its demonstrated affinity for high-quality brews.
"If you look at the state of North Carolina, the coffee industry and standards are very high, and the residents here take their coffee very seriously," said Garner. "It's an upcoming, vibrant city that is still growing with a diverse community. It's smack dab in the middle of the state, and we felt it was a need, as far as specialty coffee roasting here."
Homeyness pervades the new location, where wooden panels stand behind the counter and distressed, barn-like painted wood fronts the bar. Atop that bar is a new Unic Epic espresso machine whose color echoes the company's logo on the white bricks of the opposite wall.
Due to COVID-19 restrictions, all orders so far have been served either to-go, for outdoor seating, or for a "virtual drive through" facilitated by curbside pickup service platform Swipeby, run by a fellow Winston-Salem-based app company.
Said Garner, "Once you have ordered on our app, it tells us when you arrive and what make and color vehicle you are in, which is simply amazing."
Around the Buckeye, the Garners apply their roasting craft to green coffees sourced through Ally Coffee, Royal New York, Armenia and Genuine Origin, with careful attention to sensory milestones for data logging the old-fashioned way.
"Bygood Coffee has a usual but old school approach to roasting coffee," said Garner. "Our data logging is a spreadsheet. Starting at one minute then every thirty seconds we capture the environmental temp, internal bean temp, gas gauge position, dial damper position, then the events happening during the course of the roast."
Abbey Garner takes the lead on house-made syrups, powder-based chai and an organic, loose-leaf line of ByGood Teas. The shop will soon also incorporate a beer and wine program.
"The future is bright for us at ByGood Coffee," said Garner. "We plan on putting more emphasis on wholesale partnering here in North Carolina and abroad, and looking to open up more cafes here in the great state of North Carolina and neighboring states."
Bygood Coffee is now open at 301 Brookstown Ave #300 in Winston-Salem.
Howard Bryman
Howard Bryman is the associate editor of Daily Coffee News by Roast Magazine. He is based in Portland, Oregon.