In partnership with Roast, Mostra Coffee has announced the winner of its small business grant: A Cup of Common Wealth in Lexington, Kentucky.
San Diego-based Mostra Coffee, Roast's 2020 Roaster of the Year in the Micro category, said the Kentucky coffee business founded by Salvador Sanchez in 2013 was chosen for its fierce commitment to its customers and its staff, and for its culture of inclusivity and generosity, despite the immense business challenges caused by COVID-19.
Mostra Coffee selected the recipient of the grant — which includes $5,000 cash, marketing bonuses and a forthcoming coffee collaboration with Mostra — after video submissions poured in from all over the world.
"Many of the videos we reviewed were very touching and inspiring, but there was [something] extra special about theirs," Jelynn Malone, co-founder of women-, veteran- minority- and immigrant-owned Mostra told Daily Coffee News. "This is a company that truly stands by their company mission to: 'Embrace community. Serve others. Create Culture.'"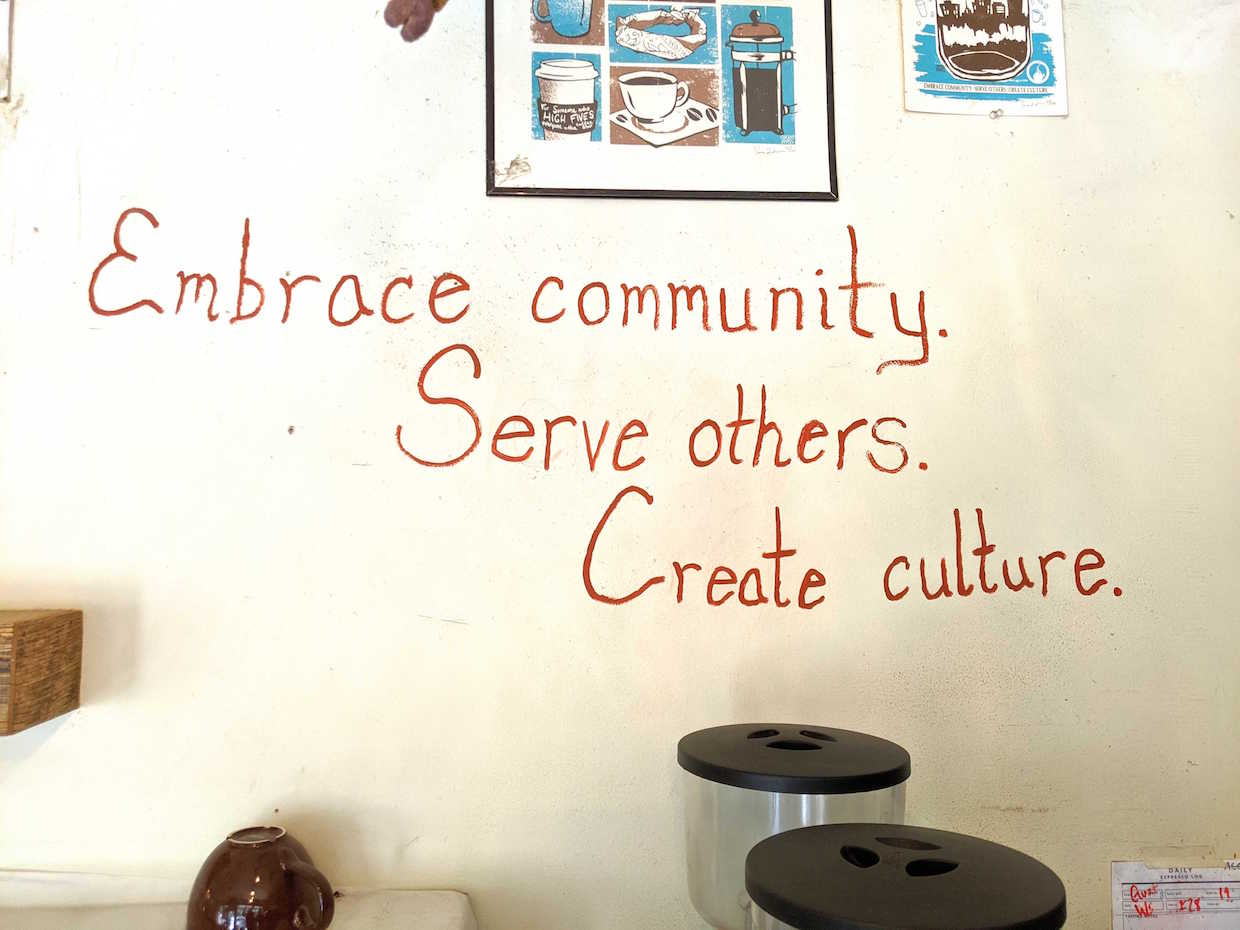 A Cup of Common Wealth — which has two retail locations and is a sister company to the the cafe Chocolate Holler and Magic Beans Coffee Roasters — was forced to lay off 30 members of its staff at the height of a statewide pandemic shutdown, leaving only a five-person team of managers. They quickly set up a Venmo account in order to donate all tips at that time to the staff.
"Our primary focus was to bring our staff back, and have a shop for them to come back to," A Cup of Common Wealth Director of Operations Alexandra Canada told Daily Coffee News. "Each day when we opened the store, we planned on being open until the next day, and every day that we stayed open we were thankful… Daily it felt like there was an emotional moment due to an interaction with a customer or two or three. We were beyond grateful."
Canada said the A Cup of Common Wealth team is eternally grateful to their customers for their support, which has allowed the business to reopen all its locations and bring back all staff.
Such community support for the business far predates COVID-19. Since the the opening of the original downtown Lexington location, there has been a "Pay it Forward" wall, with customers routinely buying drinks for their fellow patrons who may order a latte, who may be in need, who may be having a bad day, or who may simply be next in line.
Said Malone, "They have an overflow of paid drinks on their shop wall for people to use."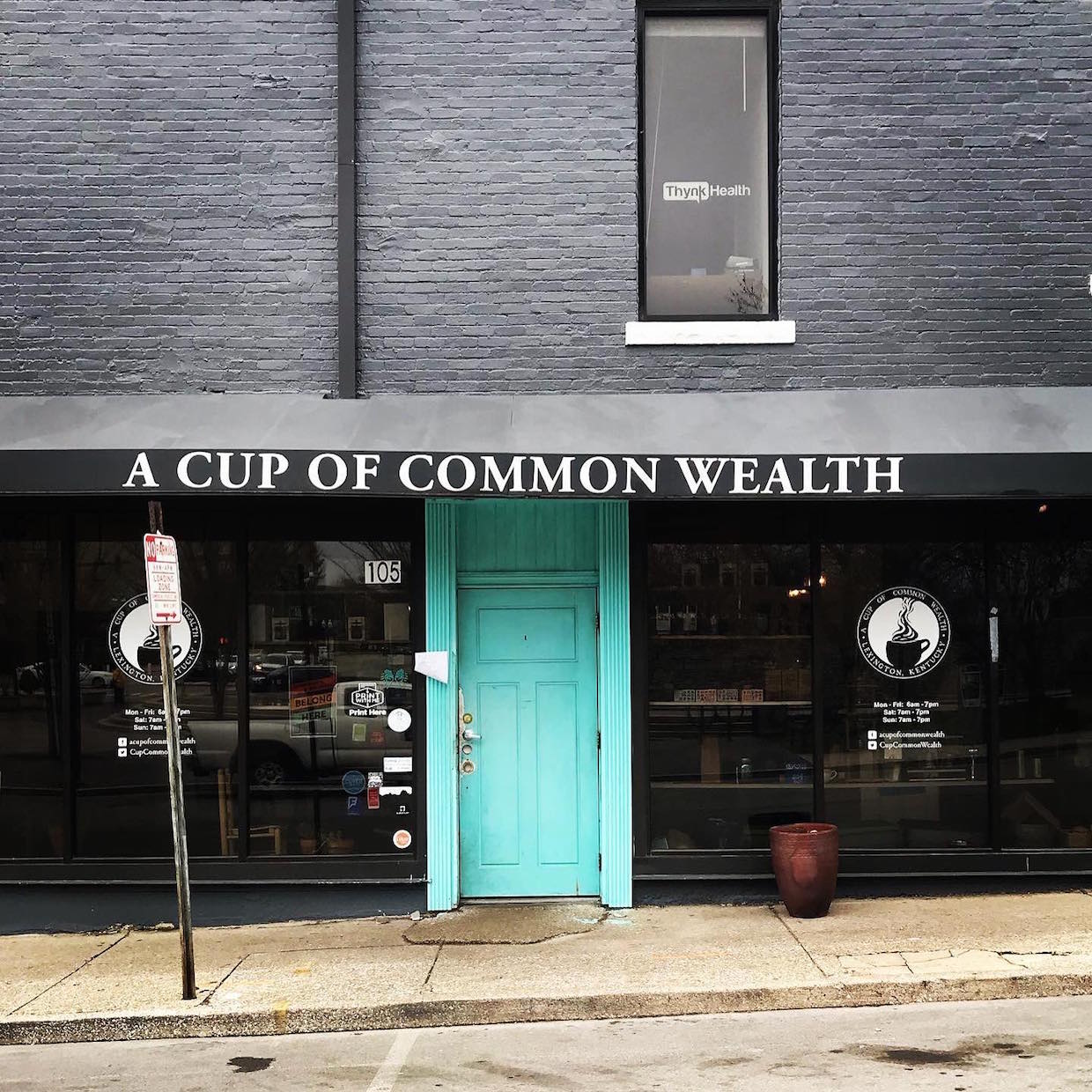 Canada said A Cup of Common Wealth plans to use the grant money for additional PPE, cleaning supplies and other resources to further protect and comfort staff and customers moving forward, especially heading into the colder months in Lexington.
"These days we're figuring out what each week looks like — adjusting to guidelines, learning and growing as often as we can," said Canada. "We're hoping to open another store on the University of Kentucky's campus — a project in the works before the pandemic began — but it's still such a different time… [With] so many unknowns, so many questions and scenarios to prepare for, and with no sign of this pandemic ending, we have to learn how to continue to push through and figure out how to be there — as a company, as a community, as a family."
Stay tuned for a collaboration between Mostra Coffee and A Cup of Common Wealth.
Nick Brown
Nick Brown is the editor of Daily Coffee News by Roast Magazine.