Many retail coffee shops have had to reconfigure their operations in response to the challenges posed by the COVID-19 pandemic. Yet for one company in Folsom, California, a dramatic pivot is part of the daily routine.
Every afternoon at 4 p.m. at Reset Cafe By Day, the staff flips the art, changes the music and swaps uniforms to transform from a quirky coffeehouse into a beer and wine bar, vibes and all.
"The music, the art, the lighting, the uniform, the menu all change," Reset Owner John Voelz told Daily Coffee News. "I designed the art hangers to display our two-sided art pieces. Our coffeehouse art is playful and lighthearted; our evening art is a bit more magical and mystical."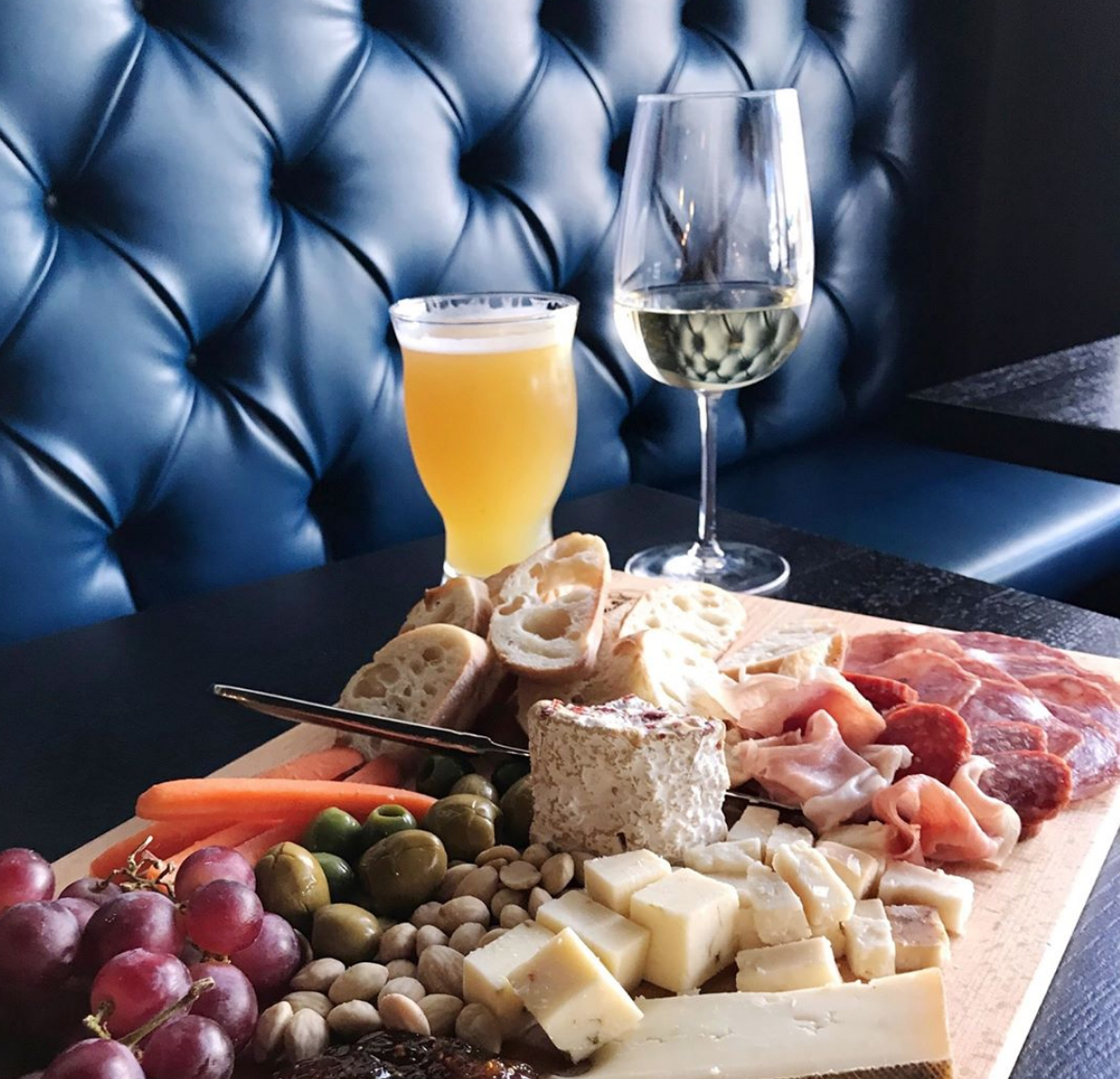 In the 1,200-square-foot space, an onsite bakery turns out fresh pastries and cookies for the sweet side of a menu that also features panini, toasts, flatbreads and charcuterie. A 3-group Slayer Steam LP anchors the espresso bar, and a row of 10 shiny taps dispenses beer, cider, kombucha, and sometimes wine for enjoyment in a space Voelz describes as slightly steampunk, quasi-Victorian and chock full of eye candy.
"It looks like we came up with the design while sitting in the haunted mansion at Disney and having lunch with Tim Burton," said Voelz. "In the daytime it feels more whimsical. In the evening, a bit more mysterious."
One thing that doesn't change, day or night, is Reset's commitment to local ingredients and suppliers. All of its beer and wine is sourced from companies within a 1-hour drive, and all produce is from local farms. Reset maintains a wholesale relationship for all its brewed and packaged coffees.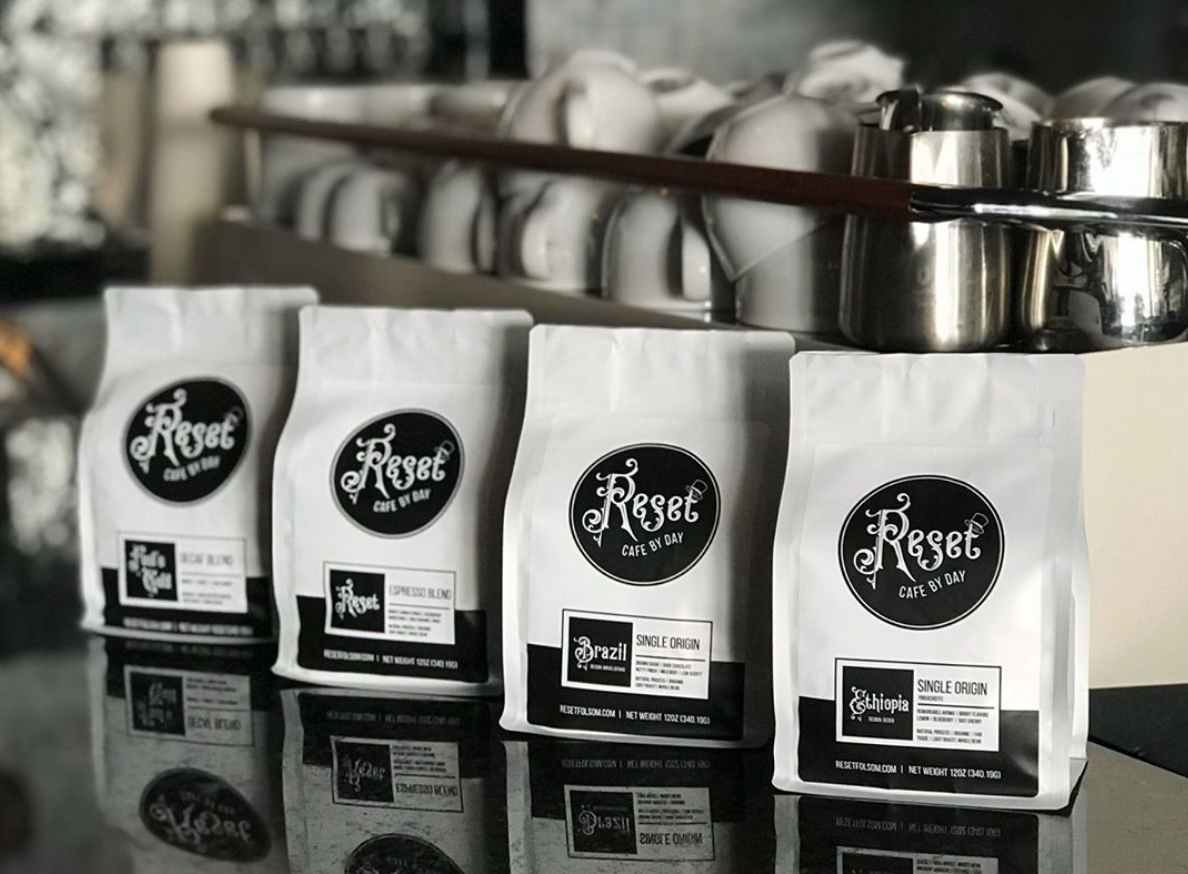 Though Reset makes a name for itself through its quick daily flip-flop, the COVID-19 pandemic has added some unwelcome turbulence.
"We were open six days before the COVID hammer came down," said Voelz. "Our first staff meeting was me laying off our entire staff. I cried in front of them."
Voelz and his wife were then the two-person team offering takeout coffee and food until reopening in May with an entirely new staff.
"We lost our seating, on a street with no outside seating," said Voelz. "We never planned on doing anything to-go except for coffee. We were told we can't sell alcohol without food. Our sanitization and prevention costs skyrocketed. We lost an entire staff and trained a new one, after investing weeks in training the first. I could go on all day. But, we are committed to a great experience and fostering community."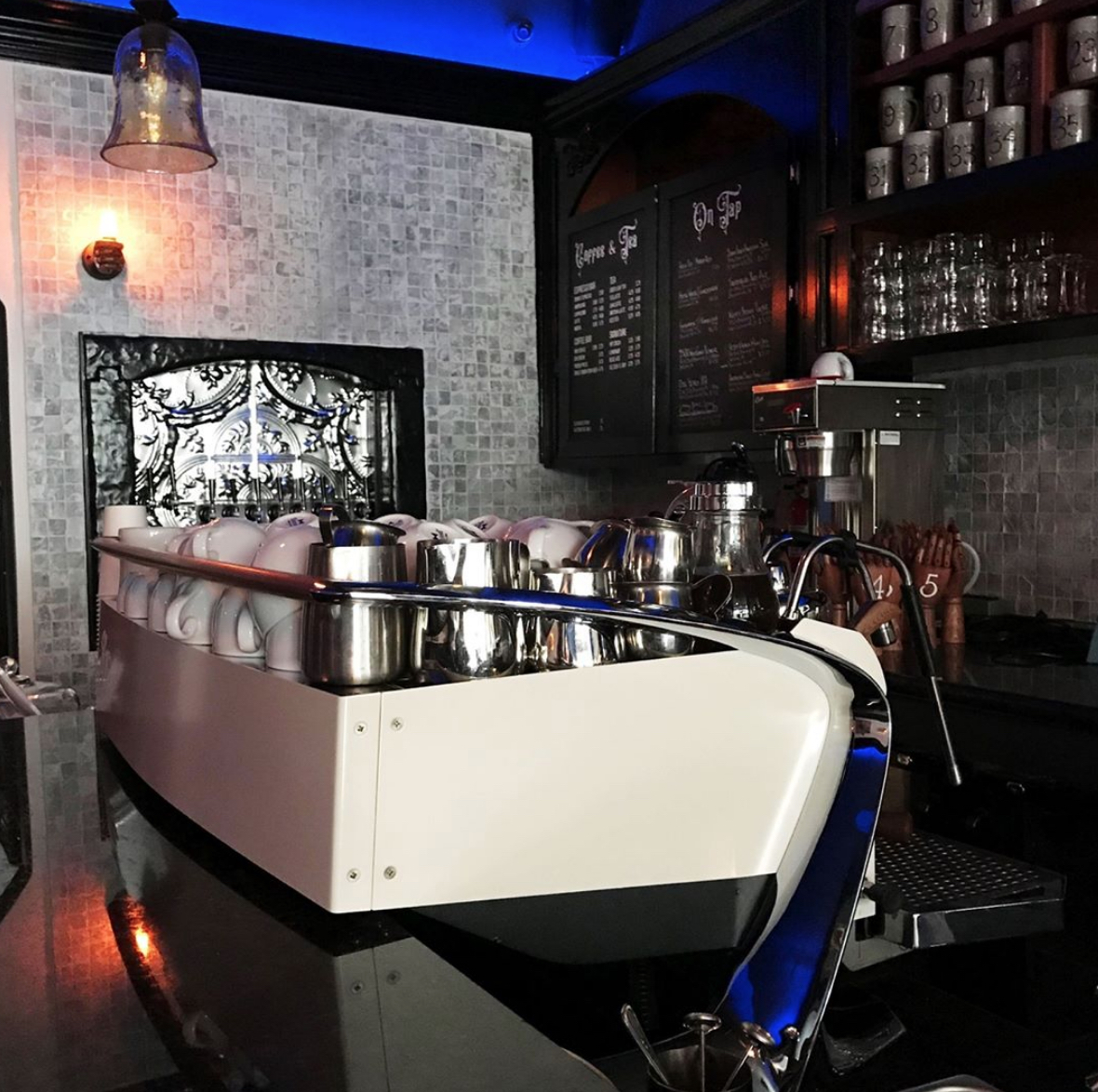 The menu was recreated with items tailored for takeout; parking was reconfigured for seating areas; and in-person events were reimagined as virtual events. Reset has also expanded its online efforts from simply selling bags of coffee to include online ordering, an expanded merchandise effort and transforming its social media into an ongoing TV-like experience.
"I do a twice-a-week Zoom interview with local business leaders, politicians, educators, artists, musicians, and interesting humans to stay connected and let the world know we're here," said Voelz. "We say 'yes' to a lot knowing that what we do right now will have an effect on our business 90 days from now. Every single day we ask ourselves how we need to innovate."
Reset Cafe By Day is now open at 727B Sutter St in Folsom, California. 
Howard Bryman
Howard Bryman is the associate editor of Daily Coffee News by Roast Magazine. He is based in Portland, Oregon.