An October ribbon-cutting ceremony served as the official anointment of the new location of Crown Brew, the three-year-old coffee business that has royally improved the coffee options in Southern Illinois.
Though the COVID-19 pandemic has provided some stops and starts along the way, the new cafe is up and running with a kitchen, an espresso bar, and an unabated emphasis on manual brewing methods in downtown Marion, a short drive east of the original Crown Brew spot in Carterville, which is now closed.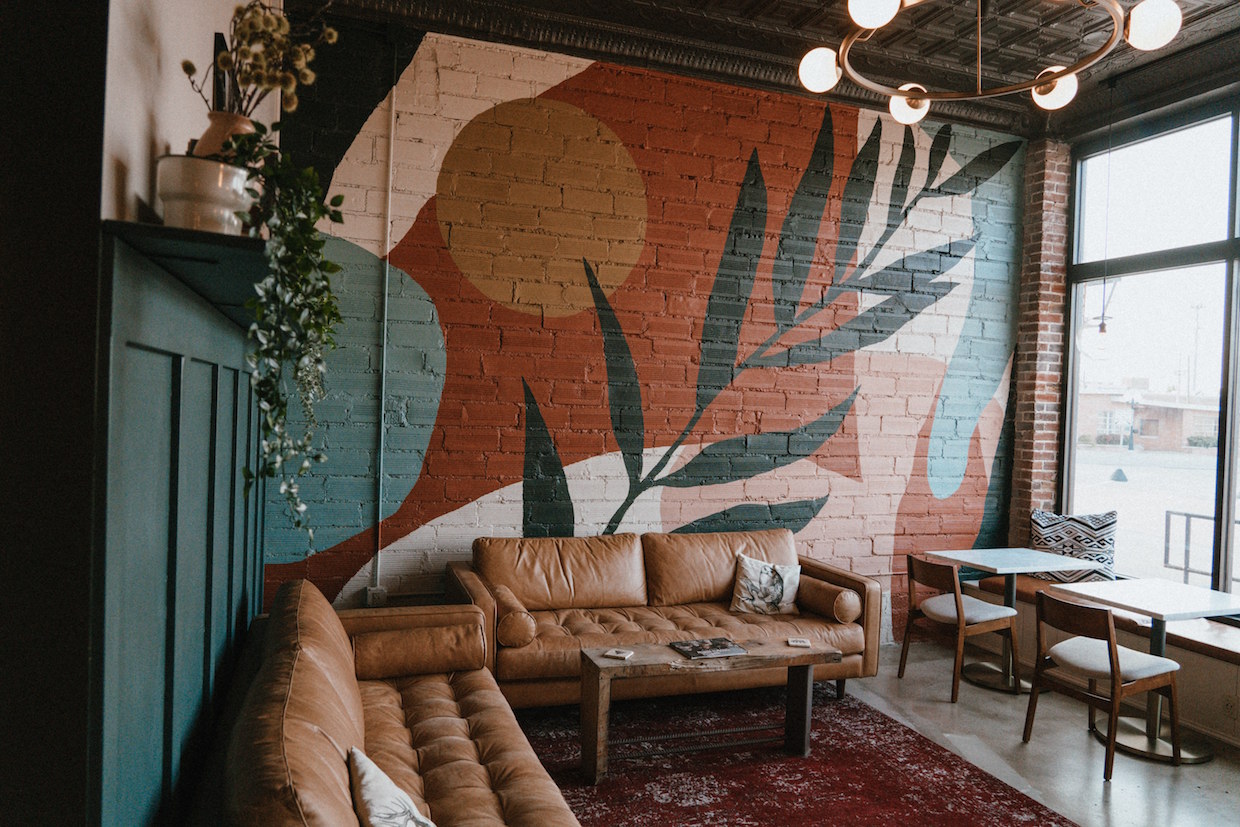 Curbside drink service started initially in June, and guests were first allowed to enter the new shop in September. Within a week of the Oct. ribbon cutting, the shop was required to close once again due to COVID-19, going back to curbside service, as of this writing.
Despite this roller coaster, the theater of manual methods such as Hario V60, Chemex and Yama siphon brews have continued to win an audience in the city of less than 20,000 people, according to Josh Benitone, who owns the shop along with business partner Jared Gravatt.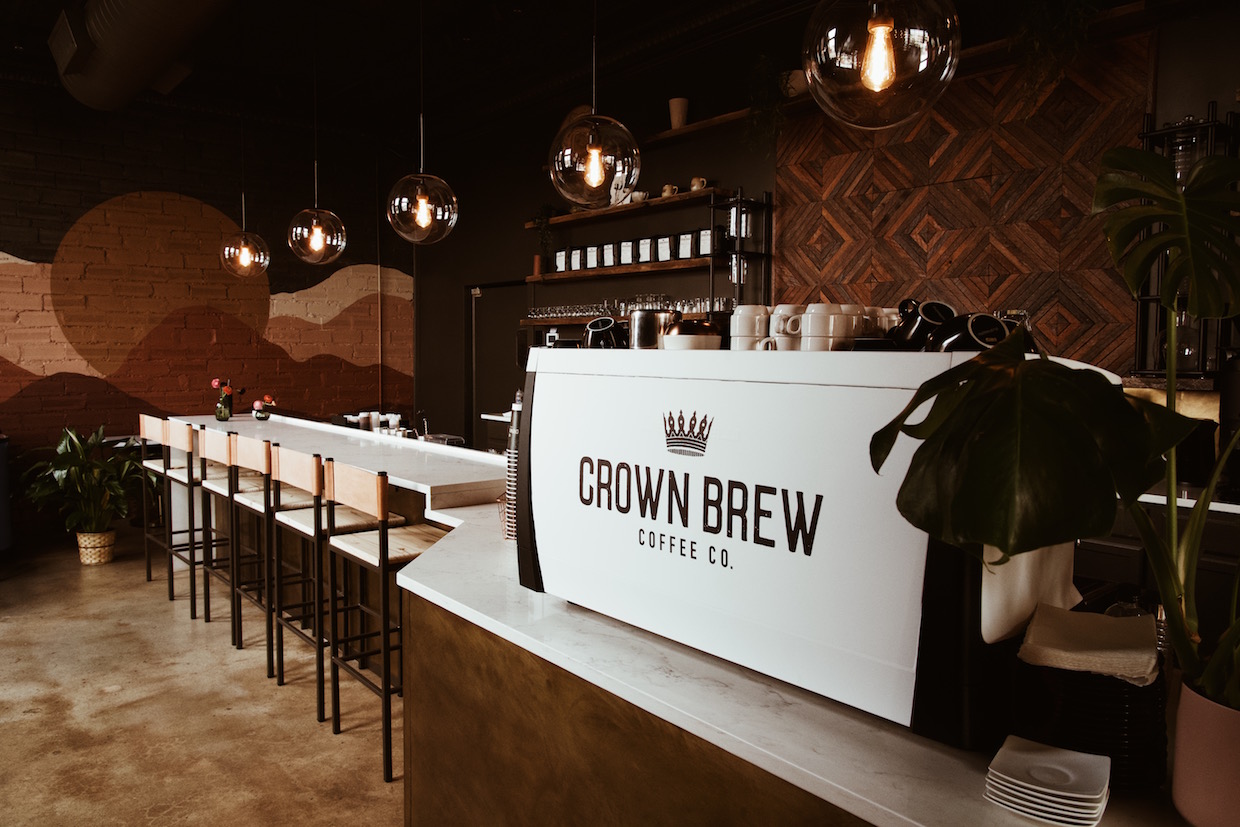 "The people that know that a pourover is just a better cup of coffee, they don't want anything but that pourover," Benitone told DCN. "We may not be getting a ton of new, first-time manual brew orders, but even with carryout, people are coming in, they're seeing it, they're really intrigued by it. It's still a big part of our game."
Inside the shop, an autumnal palette unfolds via brown leather furniture, exposed brick, natural wood surfaces and black painted walls, offset by marble table tops and united by hanging artwork and murals by Crown Brew barista and artist Nathanial Darling.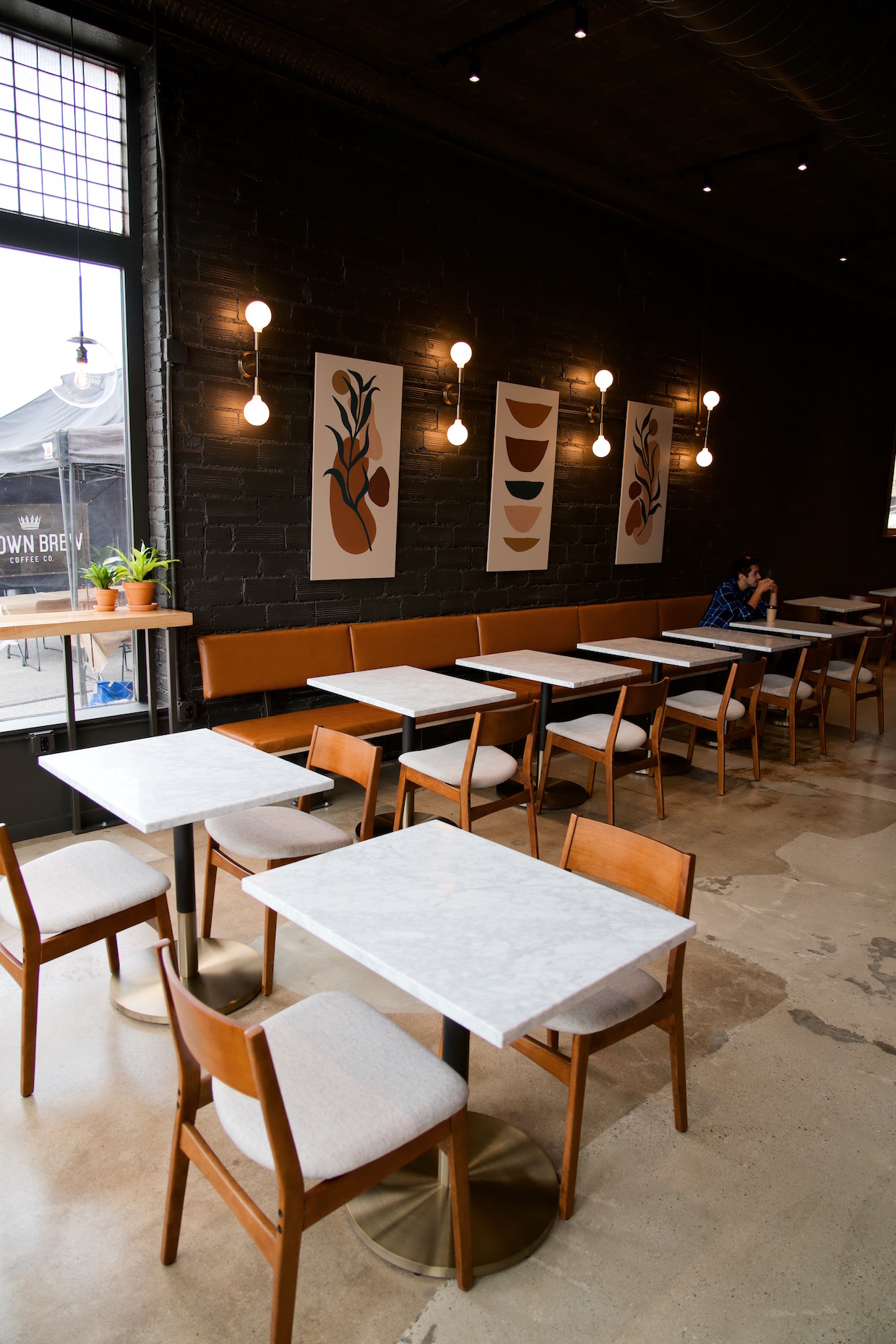 "When we came into the space, we got it through two layers of fake floor, two layers of fake wall, all the decay and the makeup on this thing, to get all the way down to the original sticks, bricks and concrete," Benitone said of work done to rehabilitate a space that has, over the generations since it was built, endured phases as brothels and dive bars. "And we did that ourselves."
A traditional menu of espresso drinks prepared on a Nuova Simonelli Aurelia II machine is also on offer along with batch brew from a Curtis G4 machine and growlers of cold brew and lemonade.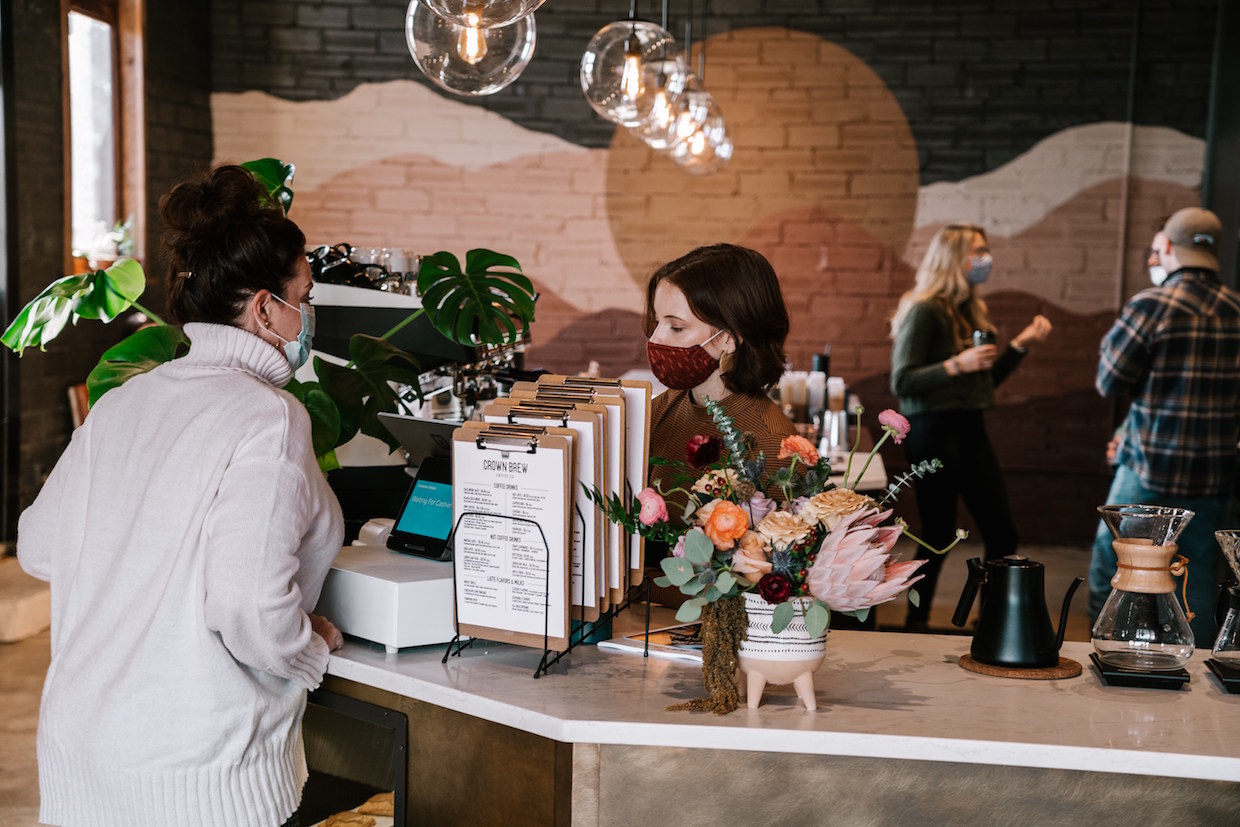 Whole bean coffees available in retail bags are roasted in the 7-kilo Giesen roaster owned by Crown Brew's roasting partner, Pipers Tea & Coffee, based in Paducah, Kentucky.
Within the next year or so, Benitone said the company is looking towards another expansion that will allow for the launch of an in-house roasting program, among other beverage pursuits.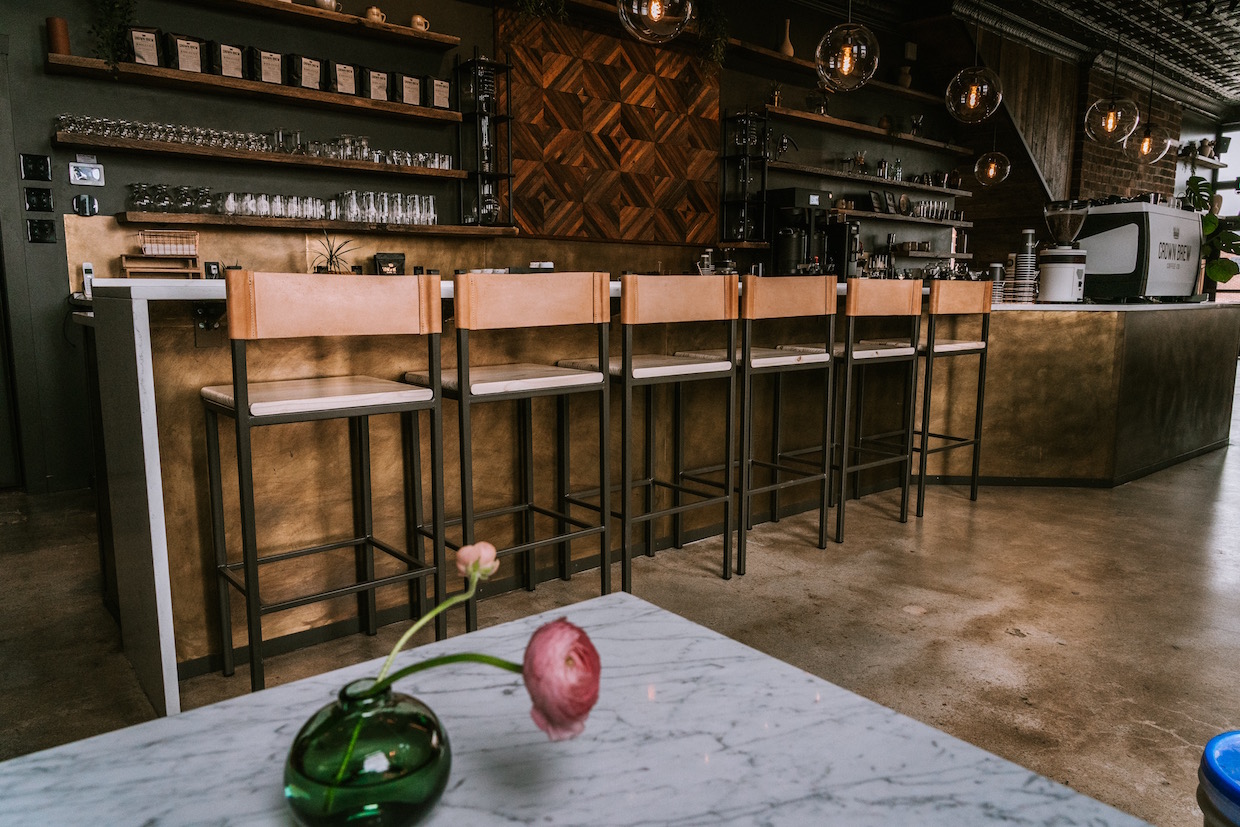 "Our cafe space is gorgeous and it's super functional," said Benitone. "There's 62 seats in here, which is crazy, and when we were allowed to have people in here it was maxed out. So with our cafe pushing heavier into beverage and even some food service, we need a separate space that we can delve more into the roasting, bottling partnerships, education, distribution, that kind of stuff."
Crown Brew is open now at 107 E. Union St., Marion, Illinois.
Howard Bryman
Howard Bryman is the associate editor of Daily Coffee News by Roast Magazine. He is based in Portland, Oregon.