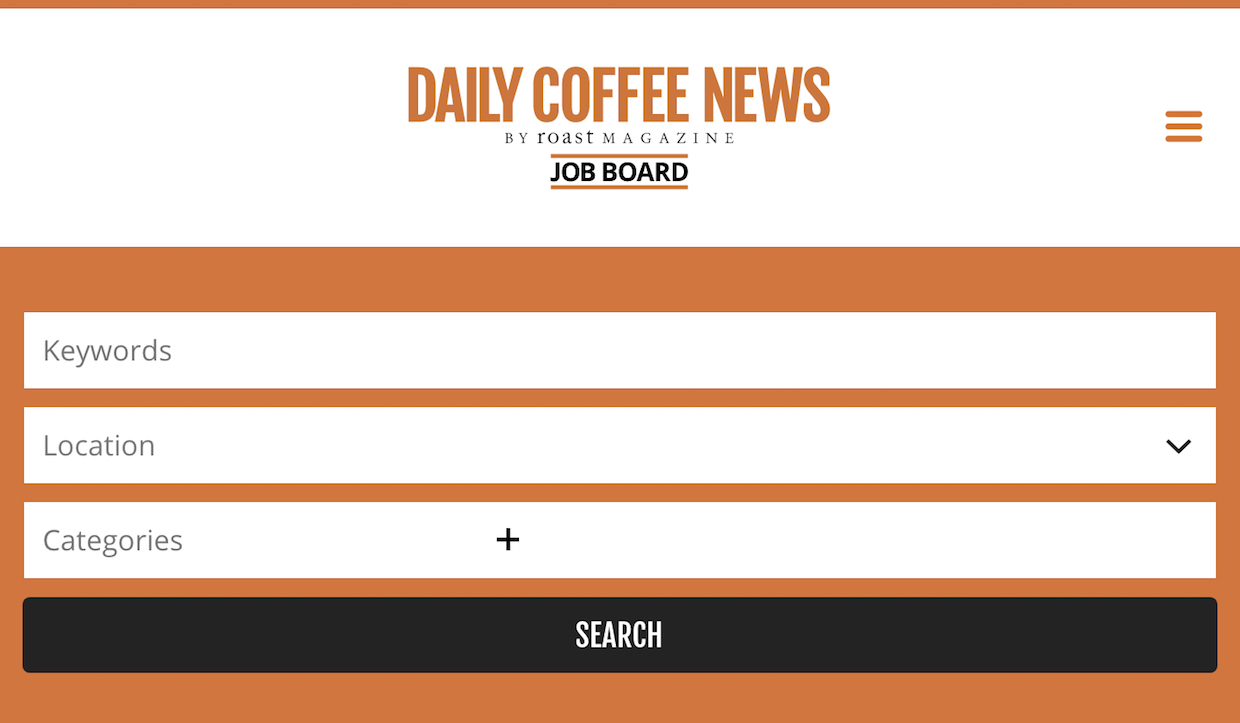 Roast magazine and Daily Coffee News are thrilled to be announcing the launch the Coffee Industry Job Board!
As with any job board, the idea is to match job seekers with job posters for the mutual benefit of the two. We realize there are plenty of other job boards out there, but we wanted to offer something focused squarely on the coffee industry, with a dedicated website and no barriers to entry for job seekers.
See more about the job board and how it works here.
The job board will always be free to job seekers and it is currently free to job posters as the industry navigates economic changes caused by the COVID-19 pandemic. Over time, we plan to offer paid premium posting options and numerous other promotional features. Selected job postings will be included in DCN's twice-weekly e-newsletter, which currently has more than 21,000 subscribers.
While we encourage coffee companies to post openings of all kinds, we're planning on adapting the board to meet the practical needs of job posters and job seekers as time goes by.
We encourage your feedback at [email protected]. Best of luck with your search!