A version of a dream hatched in apartment 1A on a cobblestone street in Helsinki, Finland, recently became a reality in Wilmington, Vermont, as doors to 1A Coffee opened to the public.
To the Green Mountain State, 1A Coffee Co-Founders Brian and Chrystal Holt bring clean roasts and a serene Scandinavian design sensibility that they hope stands refreshingly apart from the Wilmington norm.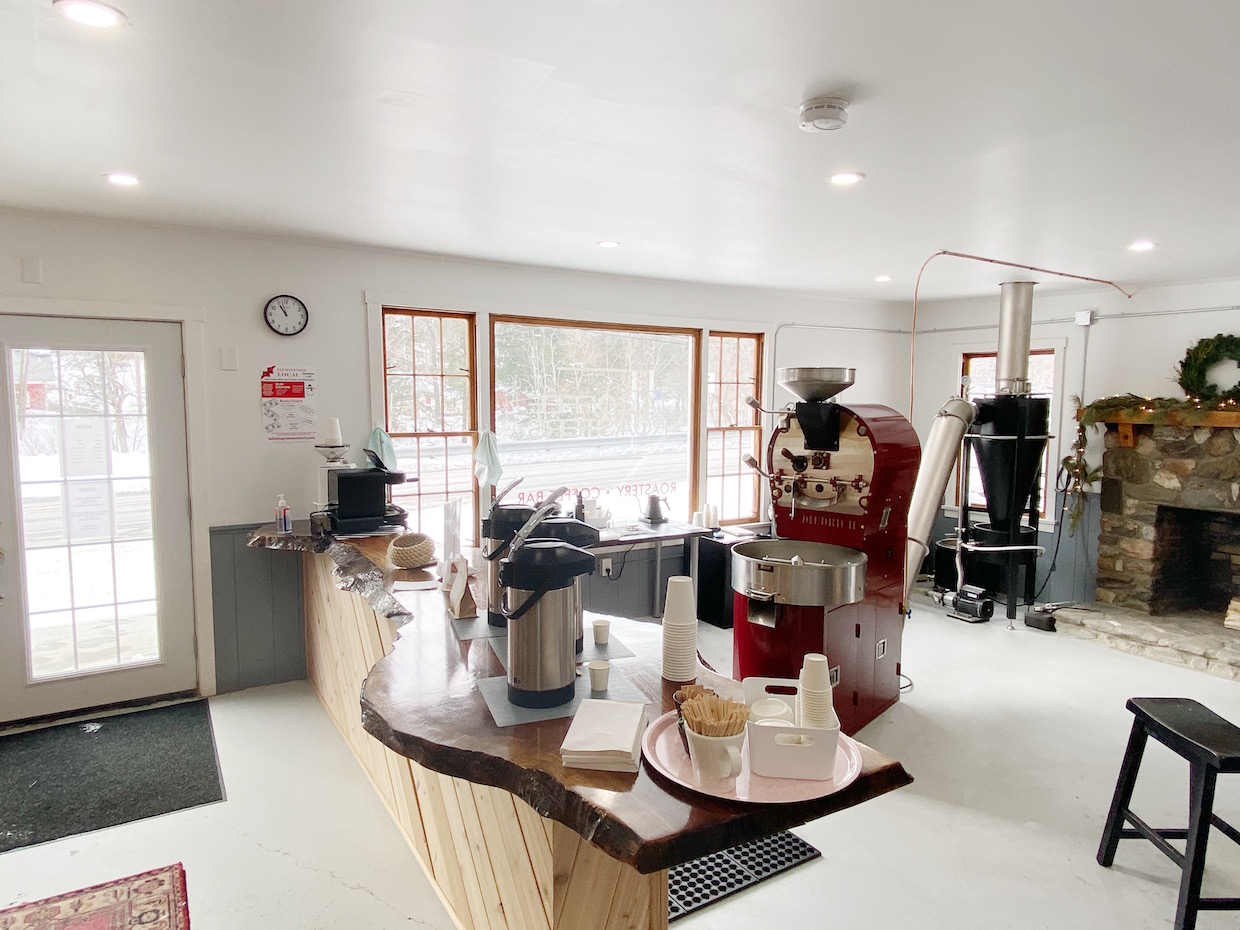 Between the clean white walls and ceiling of the new shop stands a Diedrich IR5 roaster and a 12-foot live-edge American black walnut bar over which the couple serves drip coffee and espresso with a single Decent DE1XL espresso machine.
"It's really super minimalist, and that's the experience that we enjoy and that we want to bring here to Vermont, because a lot of Vermont design is, you know, 'pack as many things as you can in the building,' and then it's like a flea market type scene," Brian Holt told DCN. "A lot of the folks that come in feel it right away. They notice, [saying] 'Hey man, this is different, it feels very Zen-like. It's very peaceful.'"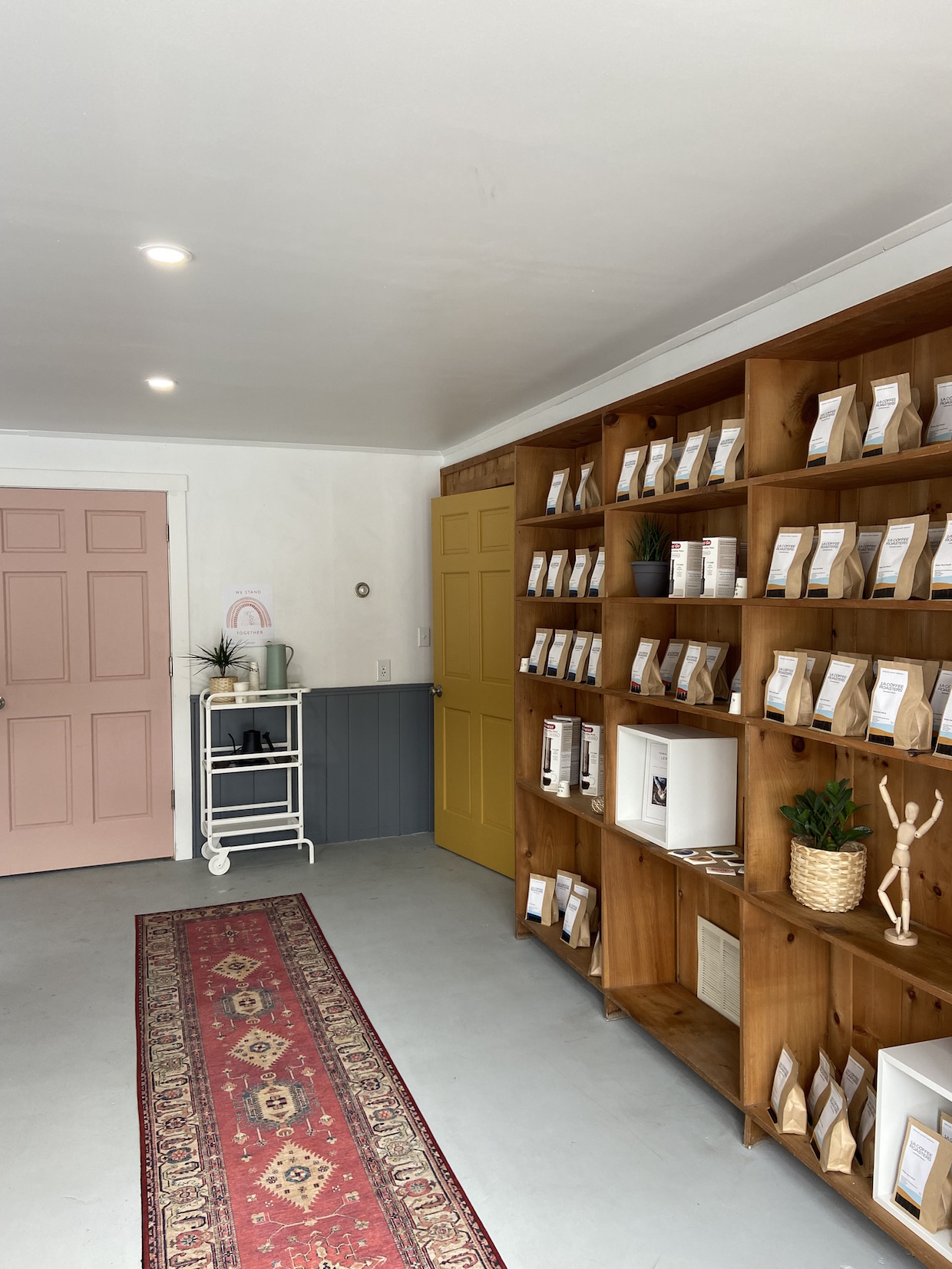 The uncluttered aesthetic is also inadvertently reflective of the slimmed-down structure of the business. While Brian Holt worked in a trade-related position at the United States embassy in Finland, he hatched a business concept under the name the Haystack Coffee Collective. The original plan was to involve a farmer friend from Ethiopia, an importer friend based in Europe, and a vacant former church building in Wilmington that the partners almost bought together.
Yet as travel suddenly became impossible and a building with no exterior seating or service options became a terrible idea, the business shifted to reflect a more refined vision from the Holts.
"The Haystack Coffee Collective basically died at the start of COVID, but you can run a roasting business in COVID successfully," said Holt. "So we kept going down that path and got to where we were by opening by October."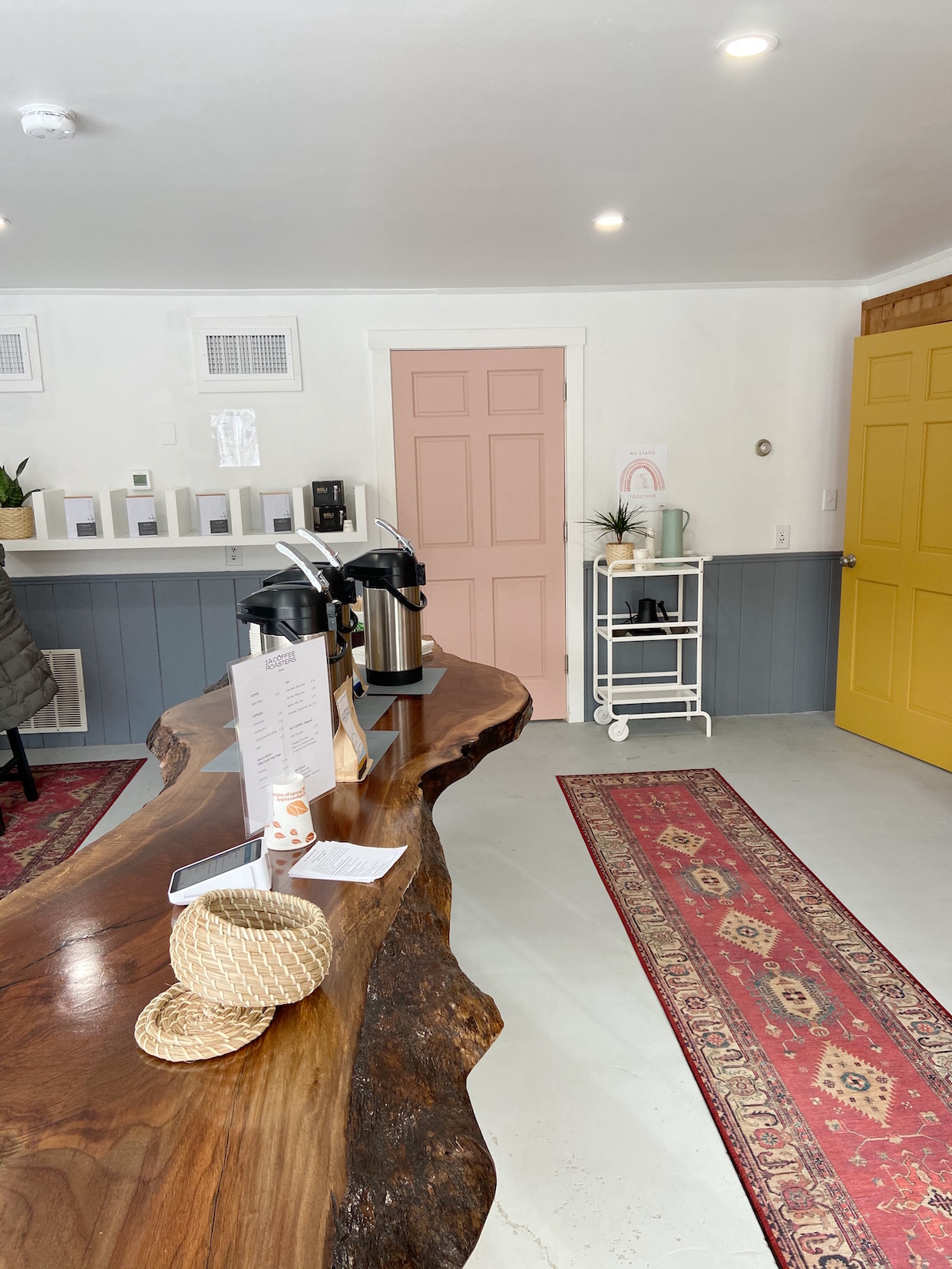 Apart from specialty teas from Kansas City's Hugo Tea Company and an earthy Ecuadorian drinking chocolate designed in collaboration with Brattleboro, Vermont-based Tavernier Chocolates, the 1A retail experience focuses entirely on a small but growing selection of traceable micro-and nano-lot coffees. Holt said the company is prioritizing transparency, particularly as it relates to prices paid to the farmers producing the coffee.
"It's a very complicated equation, to try to figure out a way to quantifiably show how much more you're giving to the origins, in a meaningful way," said Holt. "It's a very slippery slope of smoke and mirrors that a lot of folks are doing out there, and we're really trying to experiment with good ways to do it."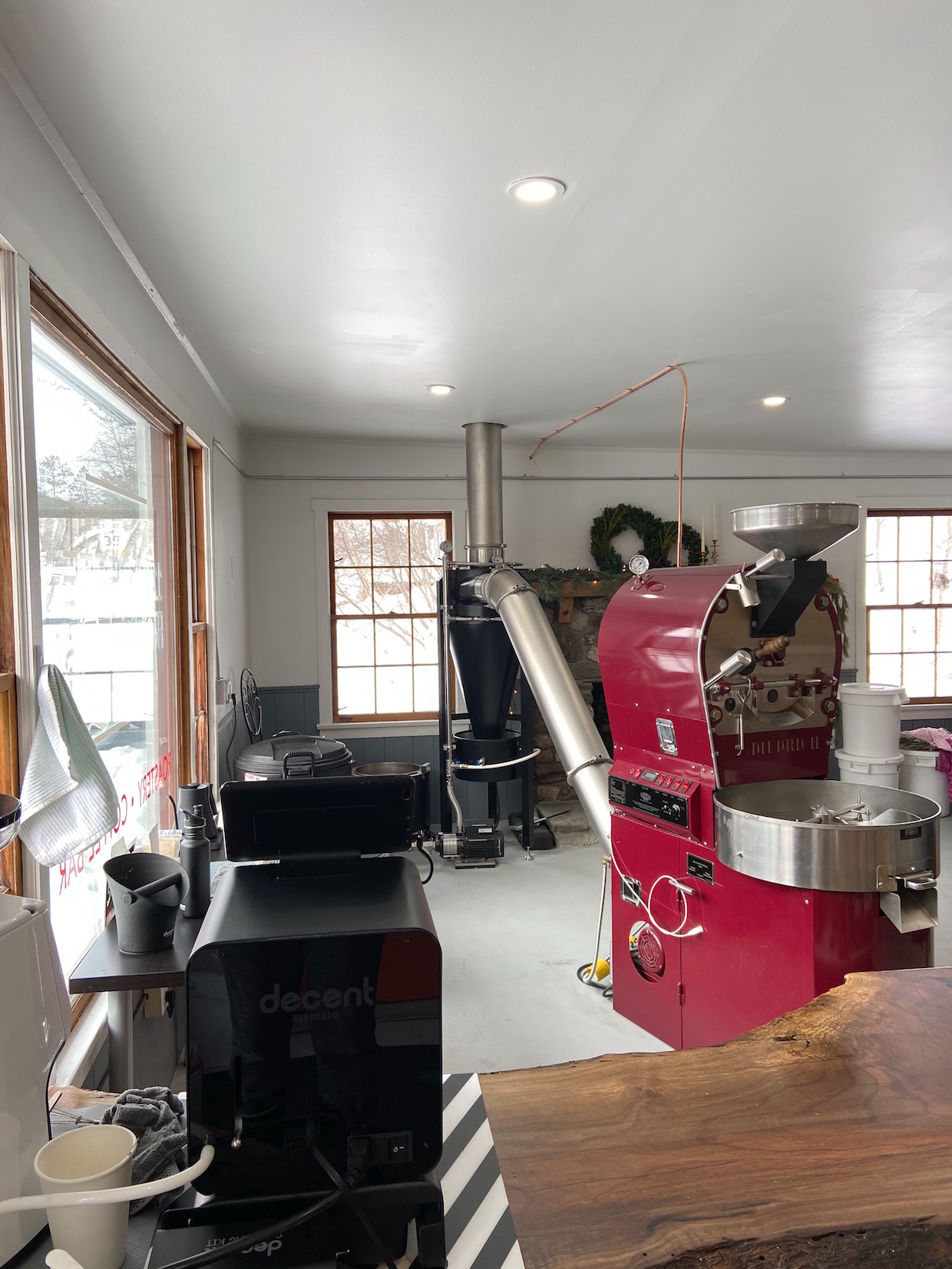 Within its first three years, the company aspires to enter into multi-year fixed-price contracts directly with producers for at least 35% over fair trade prices. It also strives for 100% energy independence through reliance on renewable energy sources.
With its dedication to these and other progressive goals, plus the requisite paperwork already nearly complete, 1A Coffee hopes to earn B Corp certification promptly after crossing the required threshold of one full year in business, according to Holt. Currently they partner with B Corp-certified Caravela Coffee for some of their green coffee imports, and as the company gradually expands into the wholesale market, they will be vetting their customers through the lens of B Corp ideals.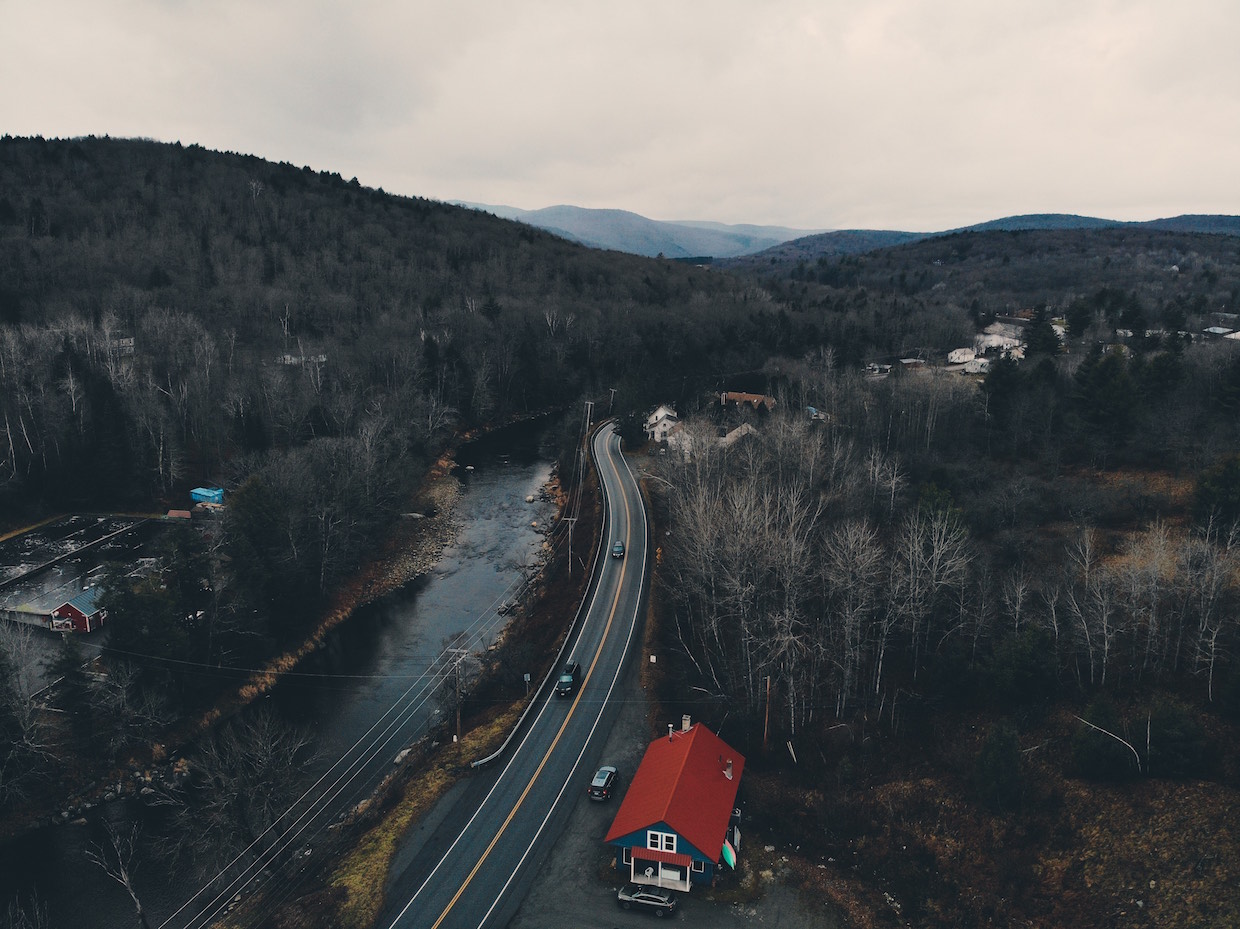 "It's not that they have to be B Corps, but if their principles are a 180 off, we're going to be pretty selective with our wholesale partners," Holt said. "We have absolutely no interest in volume. If we could, we would then just increase our prices to adjust that demand, and then we'd be able to do more for the other aspects of our business, in terms of making sure that that money flows elsewhere, instead of just increasing capacity."
1A Coffee is open now at 123 W Main St. in Wilmington, Vermont.
Howard Bryman
Howard Bryman is the associate editor of Daily Coffee News by Roast Magazine. He is based in Portland, Oregon.