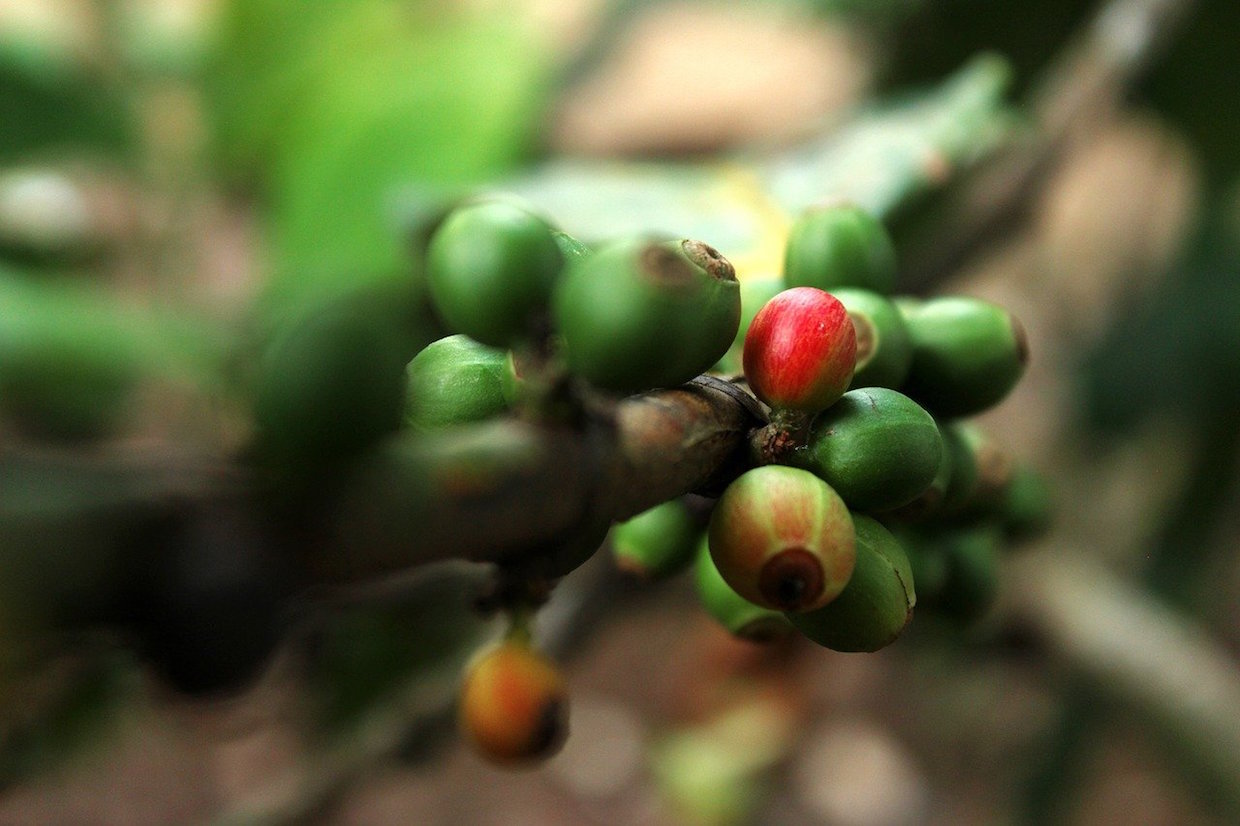 With participation from many of the world's largest coffee trading and roasting companies, the Sustainable Coffee Challenge has announced broad and ambitious climate- and labor-related goals towards making coffee the world's first sustainable agricultural project.
Specifically, the group announced a goal of removing 1.5 gigatons of carbon dioxide emissions by 2050 through increasing sustainable production on existing coffee farmland. In working towards that goal, targets outlined for 2025 include environmental initiatives plus numerous labor-related efforts to protect workers' rights and make coffee farming more prosperous.
The new goals come as the Sustainable Coffee Challenge celebrates its first five years. Managed by the sustainability nonprofit Conservation International with initial funding from Starbucks, the Sustainable Coffee Challenge has grown to comprise 158 partners and counting, with participation from roasters, trading companies, government associations, producer groups, coffee retailers, membership associations, and more.
This month's agreement makes tangible a range of ambitious goals that five years ago existed largely in the conceptual realm. The new goals were announced at a virtual meeting of Sustainable Coffee Challenge members on Monday, Dec. 7.
"With nearly 160 members from across the coffee sector, the Sustainable Coffee Challenge is uniquely positioned to work together to achieving coffee's enormous potential to provide livelihoods for millions, help stabilize the climate, and help engage billions of coffee consumers in the quest for a more sustainable future," Conservation International's Bambi Semroc said in an announcement on Monday.
The 2050 target year is not necessarily arbitrary, as Conservation International estimates that global coffee demand is expected to double by that time. 2050 is also the year given in the landmark report led by CIAT in 2014 suggesting that the global availability of suitable coffee-growing land will be cut in half by then due to climate change.
Regarding climate goals for 2025, the Sustainable Coffee Challenge has pledged to restore 1.5 million hectares of tree cover and protect 500,000 hectares of forest.
The members of the Challenge have also pledged the following for 2025: to increase smallholder production by 7% through investments in existing farms; to protect the labor rights of coffee workers while establishing living income and wage benchmarks for most of the world's coffee-growing countries; and to ensure that at least 50% of the green coffee purchased globally is considered "sustainable" in that it results from practices that protect labor rights of farmers and farmworkers, conserves natural resources, and returns benefits to coffee-growing communities. More on the goals can be found here.
"We are setting an ambitious goal so farm workers in coffee can receive a living wage," Miguel Zamora, director of markets transformation at the Rainforest Alliance, which is leading the Challenge's labor efforts, said in a recorded message during the Dec. 7 meeting. "All coffee families should have access to healthy food, clean water, decent housing, education for their children and access to health care. We all deserve the chance to thrive from coffee."
Nick Brown
Nick Brown is the editor of Daily Coffee News by Roast Magazine.