Famed barista, trainer and Gem Series manual pourover system designer Stefanos Domatiotis has opened a new specialty coffee training and event center called Create in Athens, Greece.
The multi-year Greek national barista champion and 2014 World Brewers Cup champion is at the helm of Create, which occupies a bright 145-square-meter space filled with contemporary design elements all drawing guests' attentions to the wonders of specialty coffee.
In addition to offering cutting-edge tools for coffee preparation, Create has been designed to accommodate a broad range of coffee-focused gatherings such as meeting, pop-up events, photo shoots, tastings, workshops, corporate events, and more.
Next to Stefano's office on the upper level, space is available for presentations around a large conference table alongside a compact coffee bar and a digital display screen. On the ground floor, three fully-equipped professional espresso and brew bars are ready for barista training and workshops, with a kitchen and a fleet of three Ikawa sample roasters.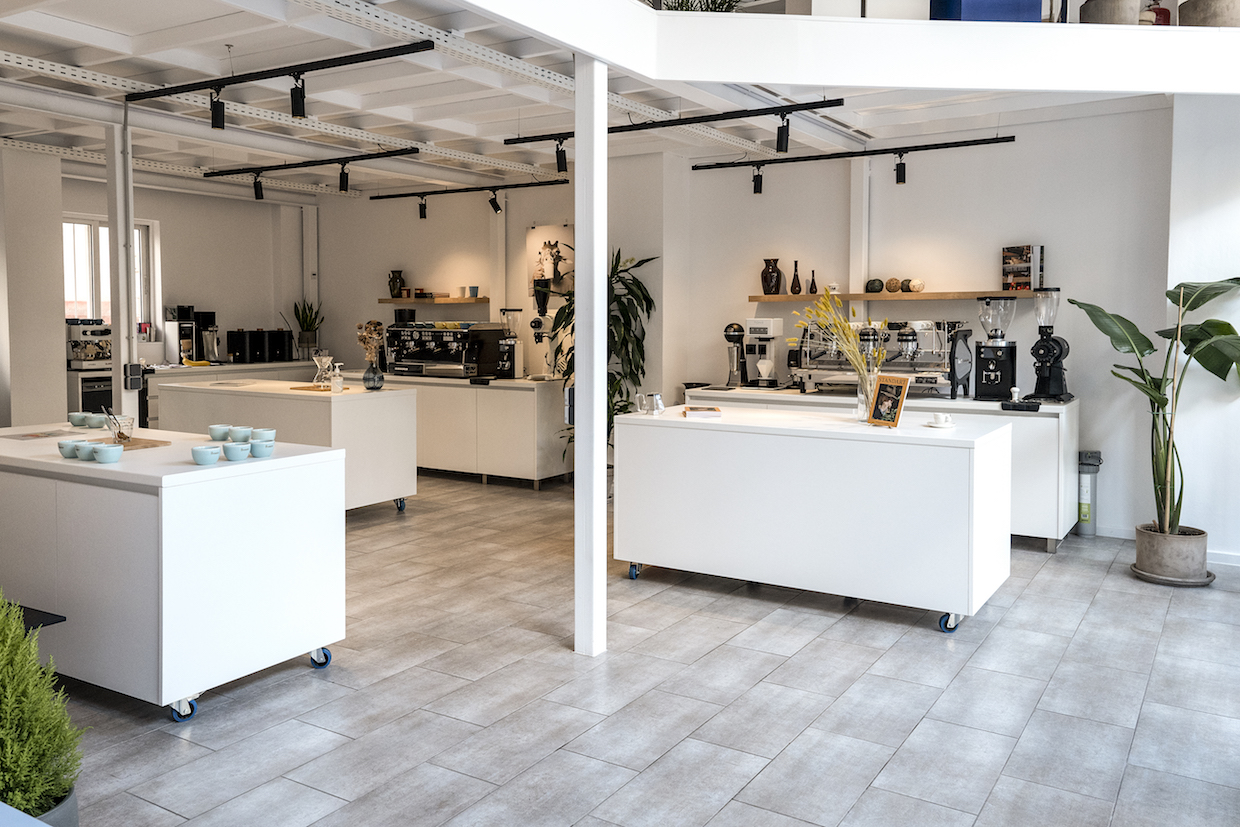 The espresso equipment includes a variety of La Marzocco machines paired with grinders made by various Hemro Group brands, including Mahlkönig and Ditting.  Mahlkönig enlisted Domatiotis as a brand ambassador last year.
"The whole infrastructure is mobile, so it can accommodate all the different setups required," Domatiotis recently told Daily Coffee News.
The bright interior design with black lines and wood accents also makes room for a retail corner where brewing tools are displayed on colorful podiums.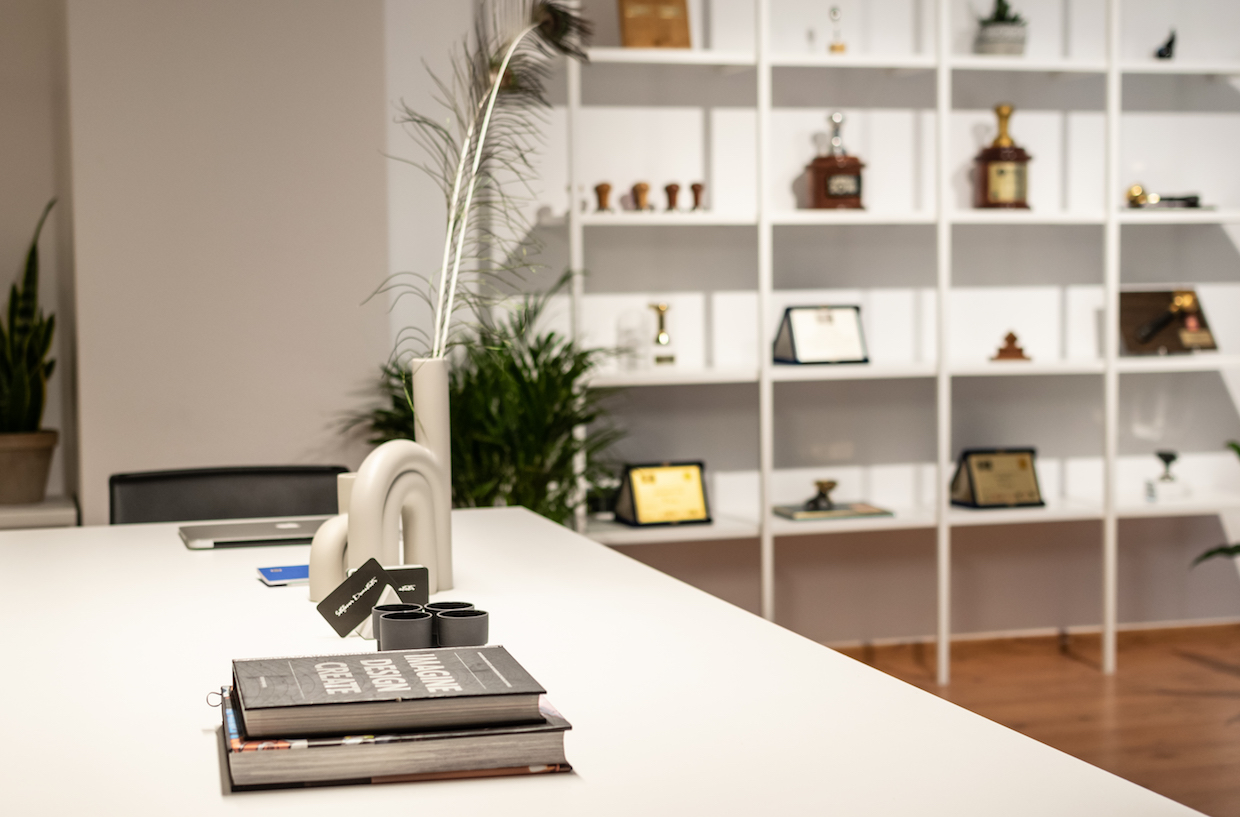 "We wanted to keep it minimal, clean and clear so people can bring their own energy to the space and experience something unique," Olga Vagiakakou, brand and communications director for Create, told Daily Coffee News. "The feeling reminds you of a boutique hospitality place. It is not busy at all; the venue 'asks' guests to think, share, talk and create."
Programming at the new facility includes multiple SCA-sanctioned coffee skills courses such as Introduction to Coffee, Barista Skills and Brewing Skills. Create is also offering a education programs of its own design for professionals and for consumers.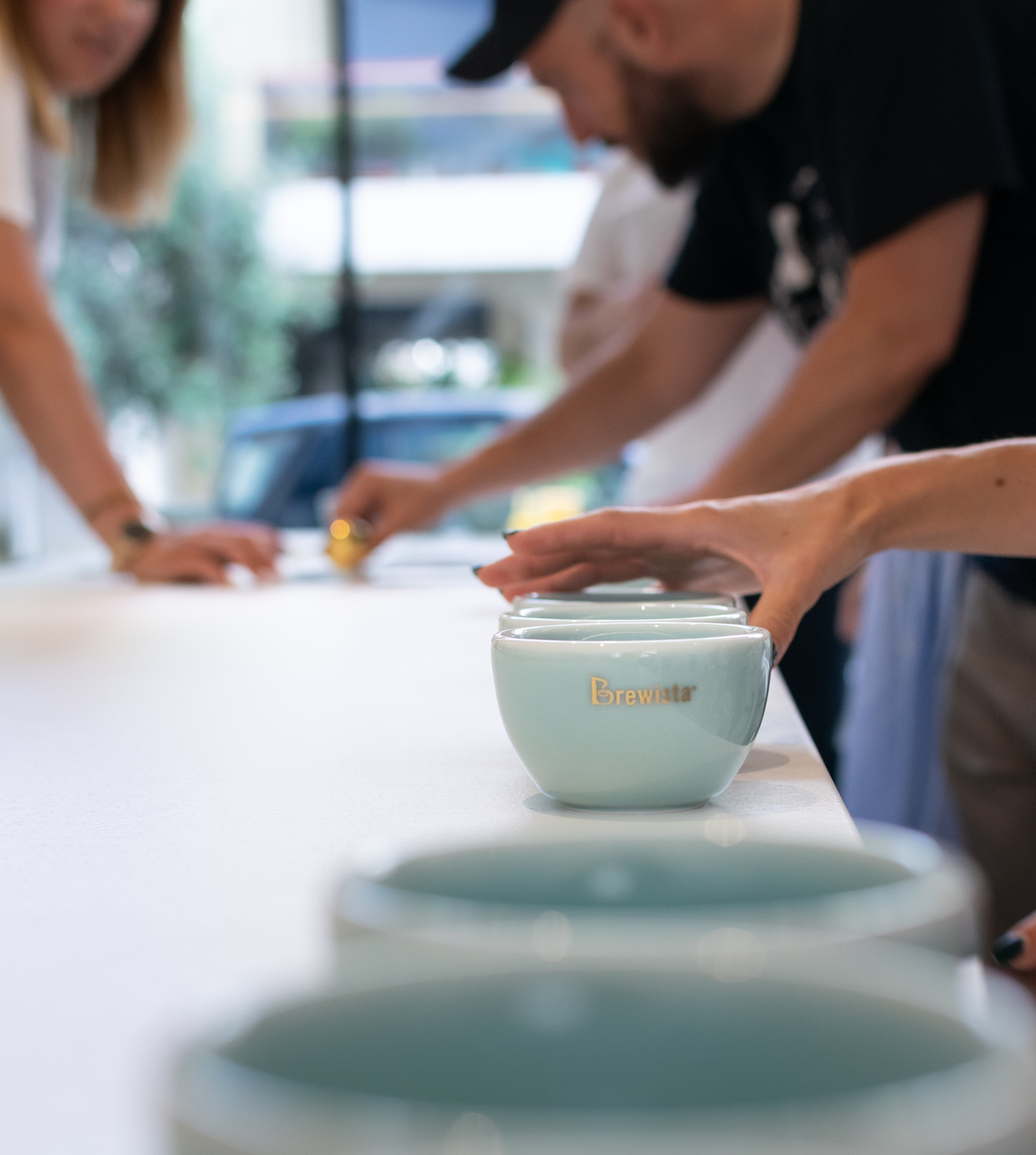 "For example, [there is] the 2-day training program called Barista Routine that covers
everything a barista who wants to work in a coffee shop needs to know, [as well as] a latte art course, home barista workshops, and cupping experiences," said Domatiotis. "There are also more ideas with regards to new courses in the future. We just need to beat the COVID nightmare and we will build great programs and trainings."
Unfortunately, due to a prolonged wave of COVID-19 that has affected Greece, an indefinite countrywide lockdown is currently in effect, with the exception of retail stores.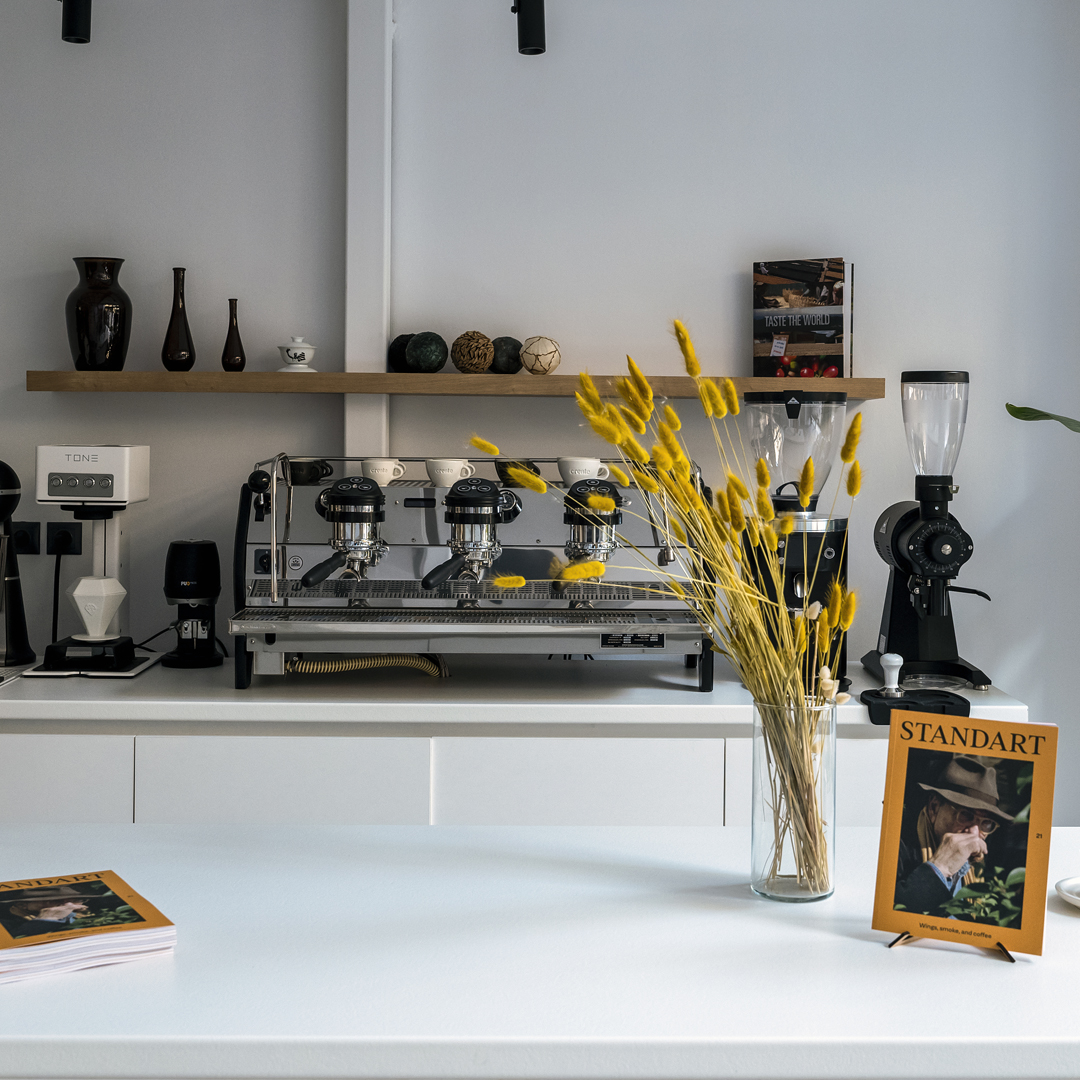 "I truly believe that most of my classes need a face-to-face interaction and attention," said Domatiotis. "Teaching someone how to brew a coffee or taste a coffee via a PC or laptop or a tablet is not ideal. It can work in some cases, but it is not the perfect solution for all people, and all levels. I want to be able to teach, inspire, demonstrate skills and experiences to my guests and students in person."
In the meantime, Domatiotis said the company may add a few quick online how-to sessions for home baristas and fans from abroad who might not be able to visit Create, even when travel is permitted. Domatiotis is also optimistic for the uptick in professional action that the center could see this summer.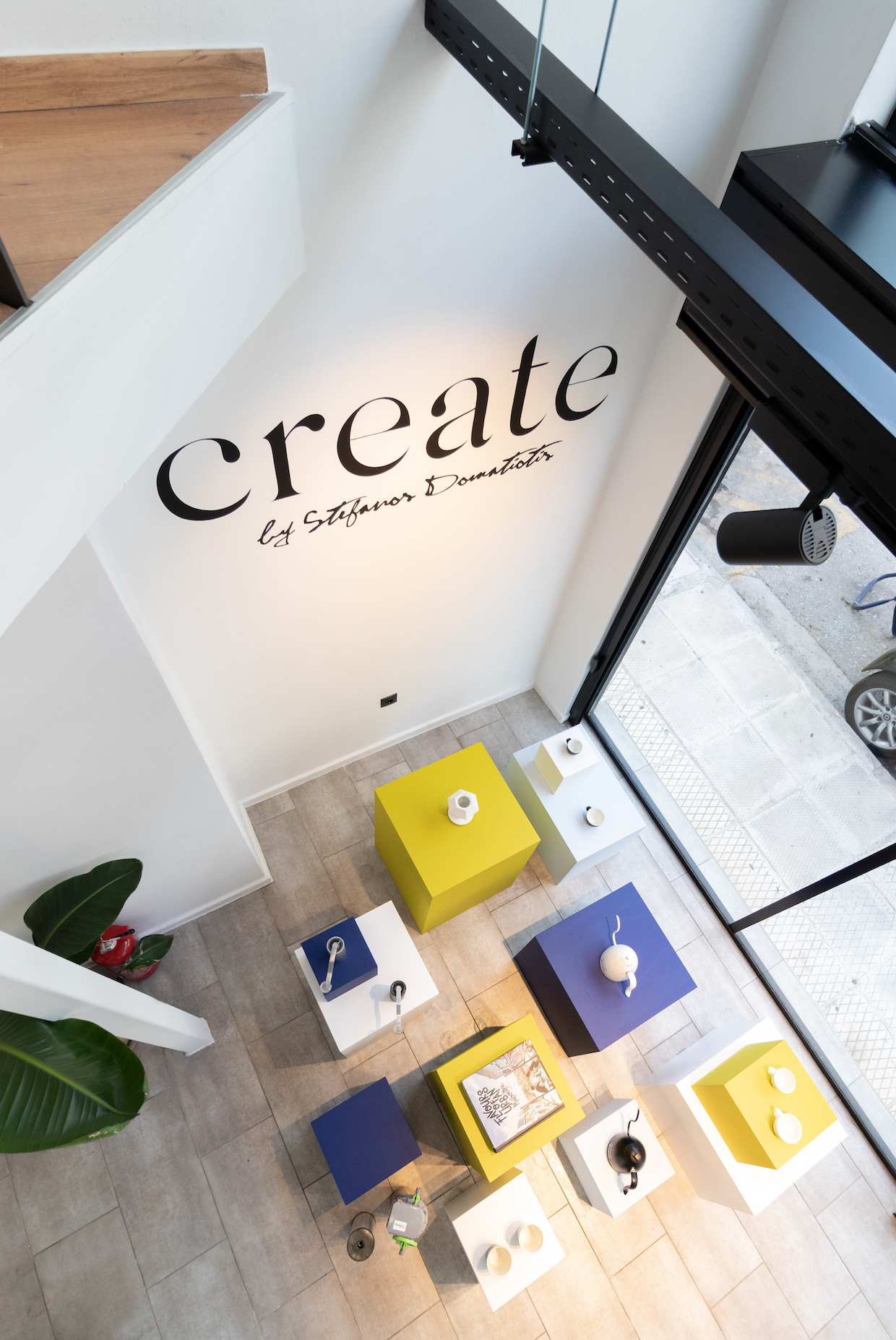 "As [the World Barista Championship] will be held in Athens this June, Create will also function as training space for Barista and Brewers competitors," said Domatiotis. "Competitors from around the world will have the chance to book their training slots via Create and experience our unique training facilities. The future is bright and shiny for Create."
Howard Bryman
Howard Bryman is the associate editor of Daily Coffee News by Roast Magazine. He is based in Portland, Oregon.