A new specialty coffee roaster on Florida's Gulf Coast called Banyan Coffee Co. has been making its presence known in the Bradenton and Sarasota area through a converted 1984 Cushman Truckster.
The slow-cruising, light-duty, 80s-era service vehicle is a fitting ambassador for the laid-back brand created by founders Josh and Abbey Schmitt. While nodding to sunny Florida's cool, shade-providing banyan trees and forests, the brand is also inspired by 1980s cultural phenomena — like the mullet hairdo.
"We're really serious in the front about what we do, like quality coffee and having ethically sourced coffee, but in the back we want to have fun," Josh Schmitt recently told Daily Coffee News. "That's the party in the back. We just want people to feel welcome, and wherever they're having it, we want them to enjoy it, so that's where the Cushman comes in."
In Banyan's part of Florida, Schmitt getting more folks to join the specialty coffee party has involved luring them away from more established chains.
"Starbucks and Dunkin Donuts are kind of a big thing here, and my goal for at least our community was to provide something different," Schmitt said. "I live in an area that's [popular among] retirees, so they like their coffee a little different than I normally do, so you have to adapt a little bit. But at the same time, I wanted them to have an alternative than your 'commercial' coffee. Something that was specialty."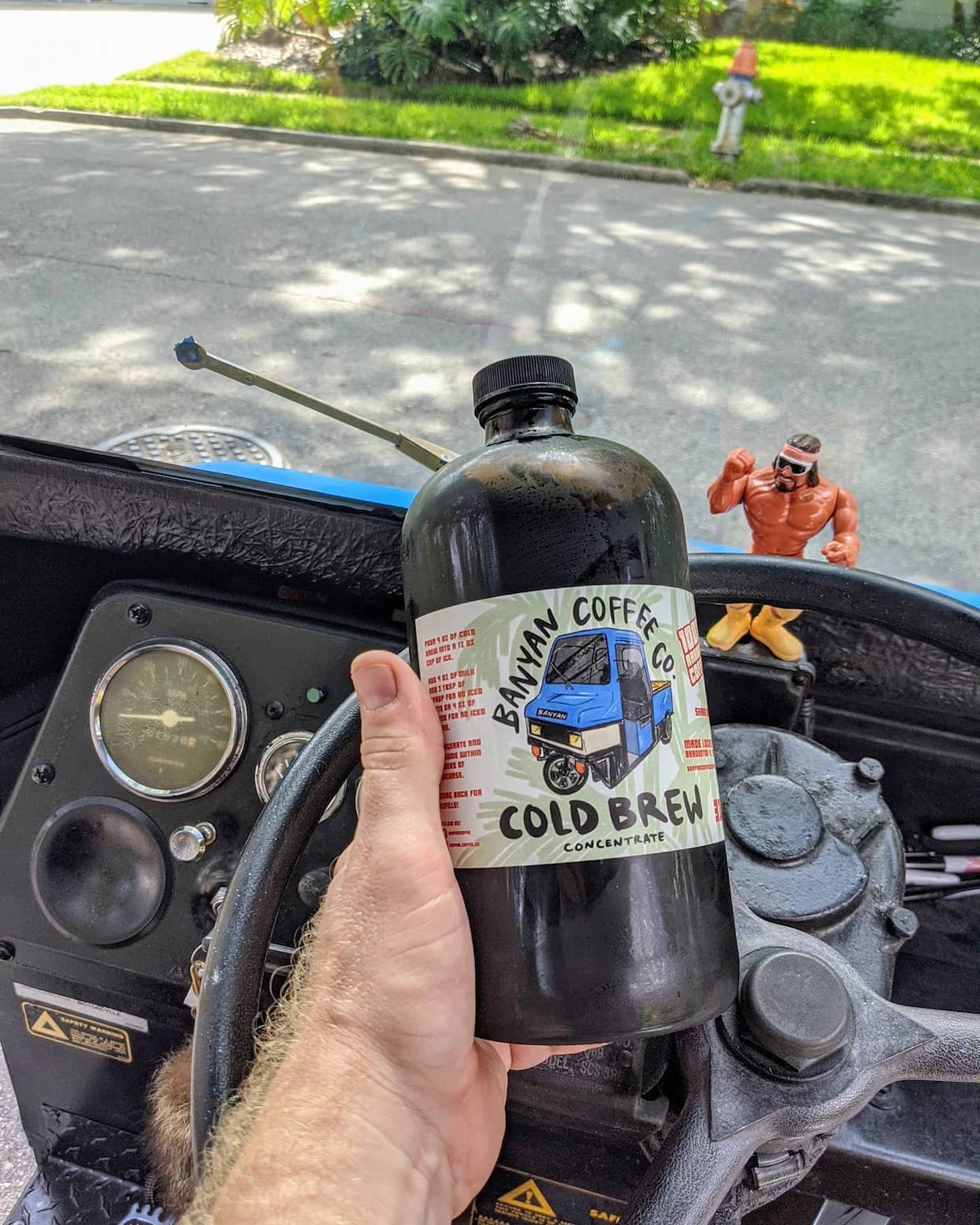 The Schmitts roast 5-pound batches in the company's Buckeye Coffee BC-5 roaster in a roughly 750-square-foot roasting facility. Abbey Schmitt takes the lead on sales and drinks service.
Along with the Cushman Truckster, another 1980s icon appearing on Banyan t-shirts and social feeds is legendary WWF wrestler "Macho Man" Randy Savage — a sort of patron saint of Banyan for his hardscrabble, outsider ways.
"He was like the underdog. He was always in the shadow of Hulk Hogan, and you know, always trying to climb to the top," said Josh Schmitt. "The guy at the bottom that worked himself up, and his character was goofy in a sense that everybody else was more about the muscle and the image. It seemed like everybody was doing the same thing in wrestling and he was always kind of sticking out. As a business, we're kind of an underdog."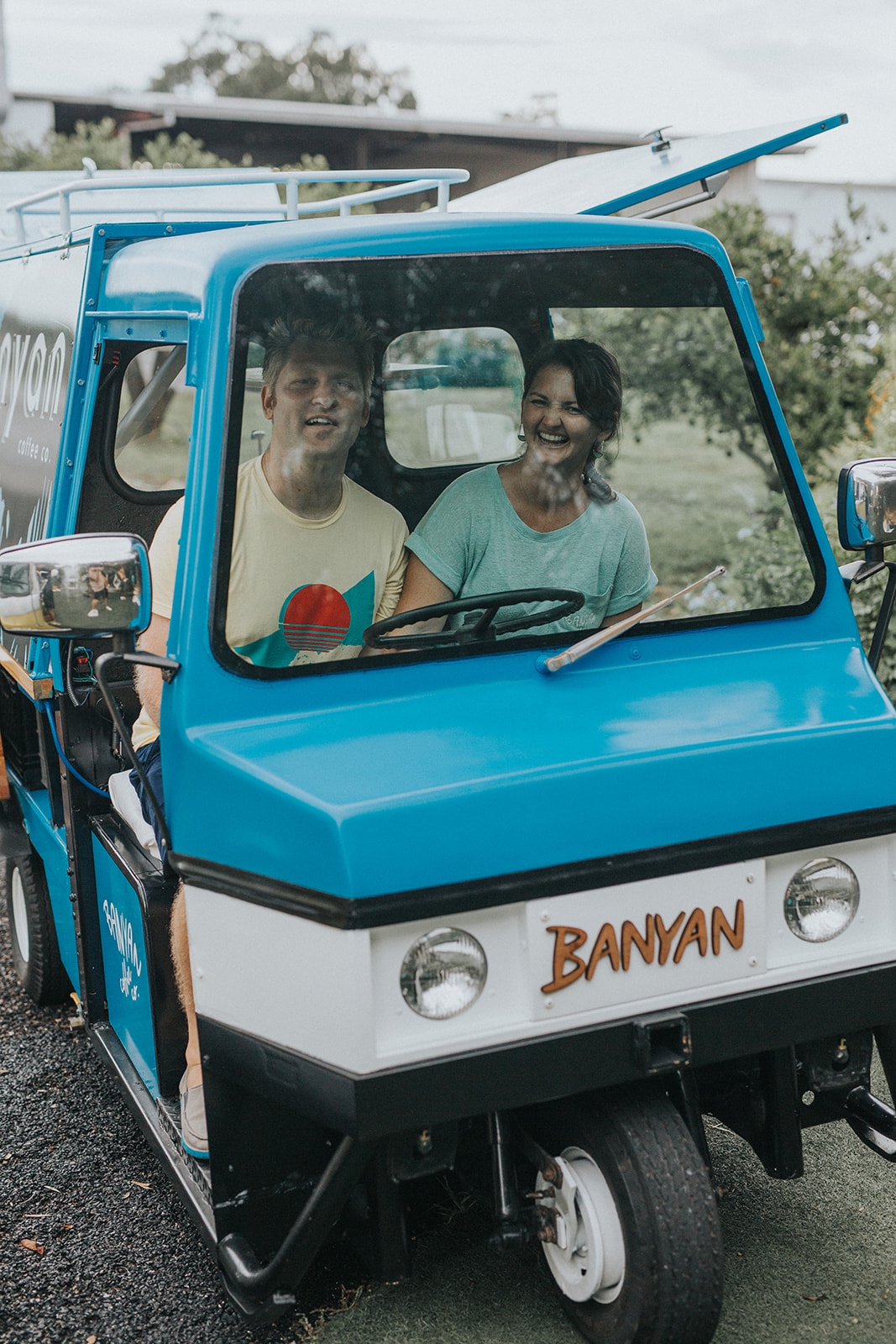 As the Schmitts attract more Banyan fans while climbing to coffee's top ropes, they plan to soon upgrade the company's roasting capacity, build more wholesale relationships, and also establish more direct relationships with coffee producers.
Said Josh Schmitt, "I think our intentions are always to reach more people, and get them more into either single-origin or specialty coffee, and just having higher standards in their coffee."
Howard Bryman
Howard Bryman is the associate editor of Daily Coffee News by Roast Magazine. He is based in Portland, Oregon.