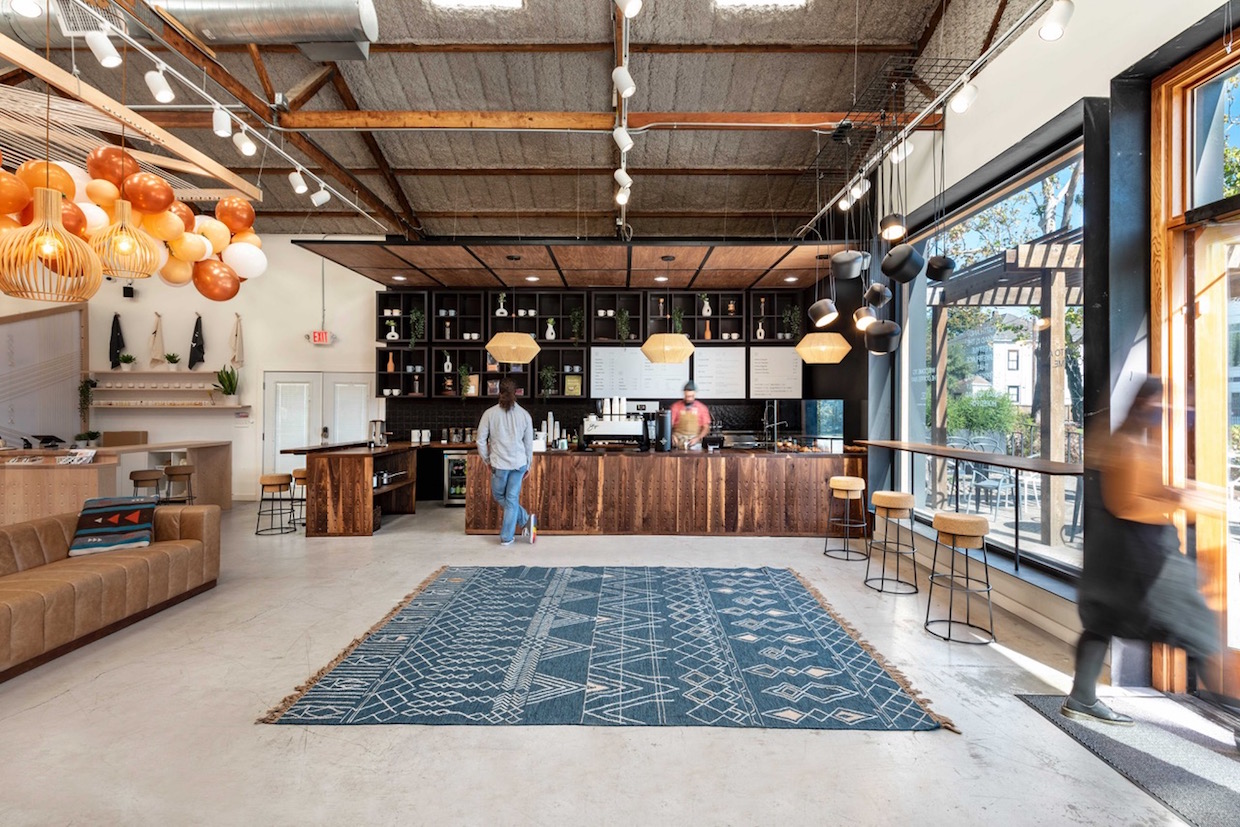 Forth and Nomad in Houston's Greater Heights neighborhood presents an intersection of inspirational wares, including apparel for adults and babies, home goods, furniture and other sundries. Adding to the mix is the new Coffee Bar at Forth and Nomad, designed to provide some creative fuel for wanderers within these eclectic retail environs. 
Forth and Nomad Owners Andy and Morgan Sommer, who opened the 4,000-square-foot shop in 2017, opened the coffee bar for to-go drinks last October along one side of the building. 
"We stock the store with new products and emerging brands, so it's got something for everyone," Andy Sommer recently told Daily Coffee News. "The Coffee Bar has taken on the same concept; we want to create a lasting experience for our customers."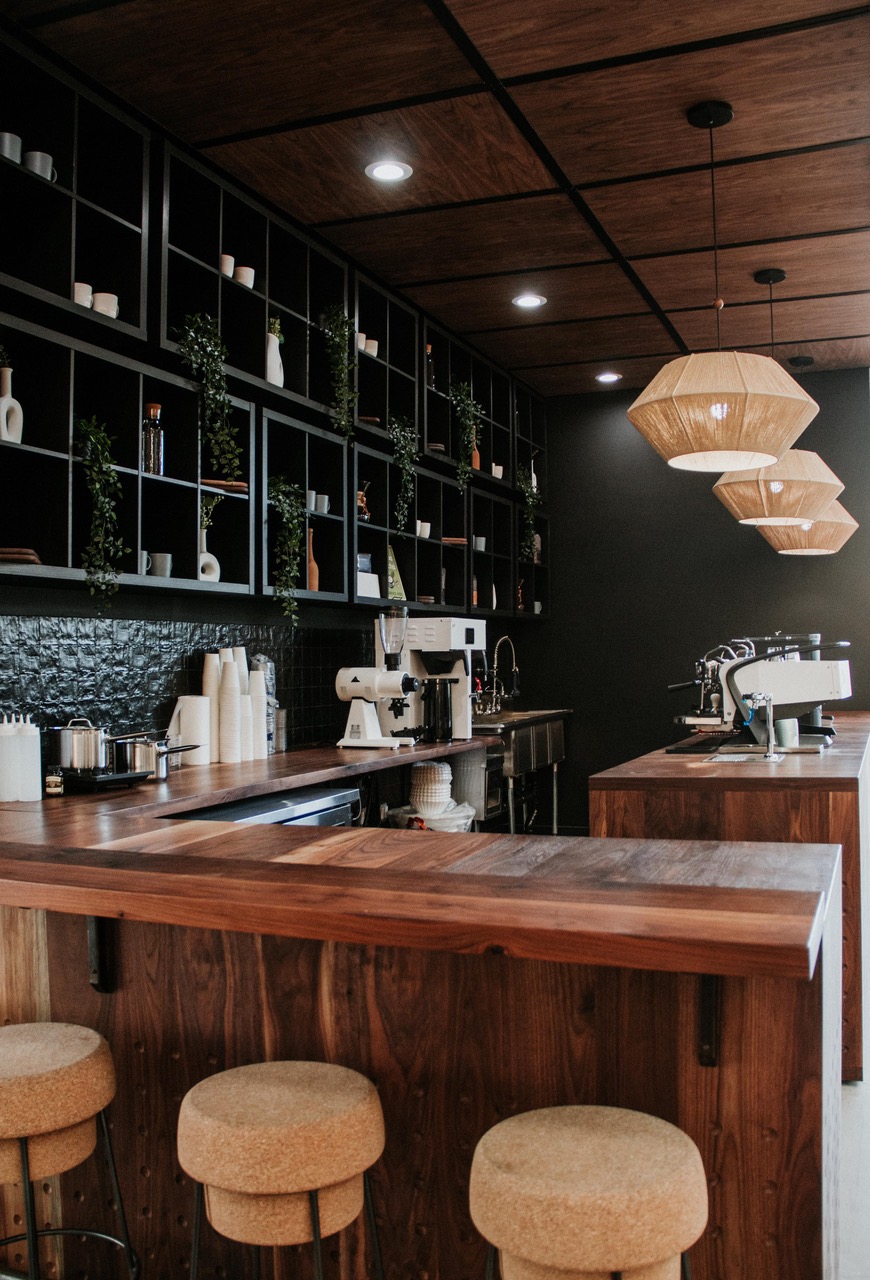 In normal times, Forth and Nomad's more hands-on character — there's a DIY candle bar — might perfectly complement a craft coffee bar, although as of this writing, drinks remained for takeaway only. Guests have been able to use the 1,000-square-foot covered patio, and a walkup window is being installed along the bike path that runs next to the store. 
Sommer said that while the pandemic has taken a toll on the retail business, it did allow the owners ample time to flesh out all of their interior design aspirations. The Sommers also spent hours in online meetings with state and local officials as they pursued "accessory use" status for the coffee bar, which required occupying less than 10% of the larger space.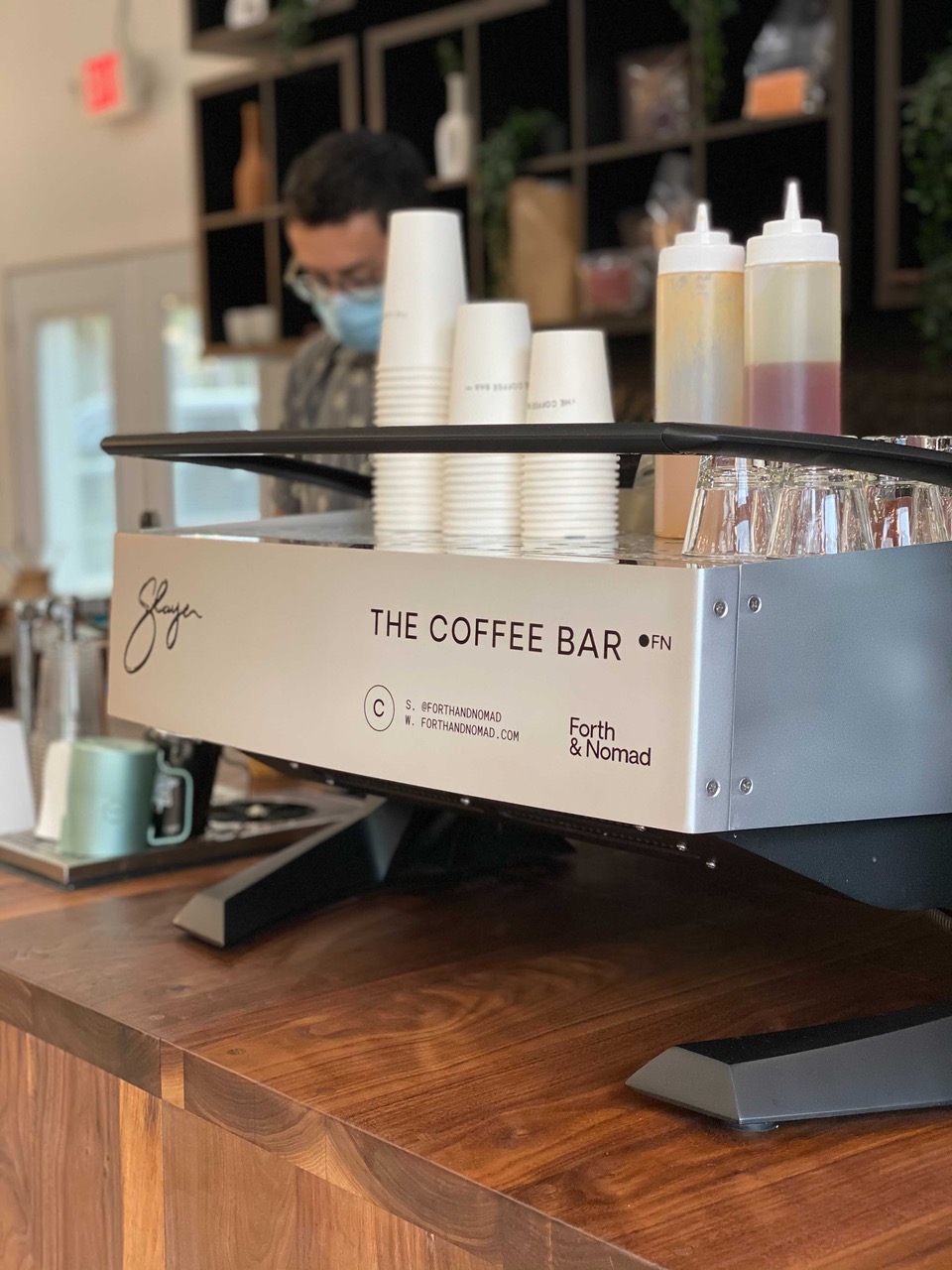 The bar is made of reclaimed pegboards stained to a dark brown. Chairs resembling champagne corks with cork cushions surround the bar. Front and center sits a white, two-group Slayer EP, supported by a Simonelli Mythos grinder. Behind the service bar is a Wilbur Curtis G4 batch brewer brewer supported by a Mahlkönig EK43.
Coffees are provided by Houston roasting company Tenfold Coffee, which also helped establish the coffee program and the menu. Tea is provided by Houston-based Tea Sip. For bites, pastries are sourced from Houston's Koffeteria and Magnol French Baking.
"The people who have helped us out have been so knowledgeable and generous," said Sommer. "We're looking forward to getting people back into our space when it's safe to do so. We're just thrilled to have such amazing support in the coffee industry."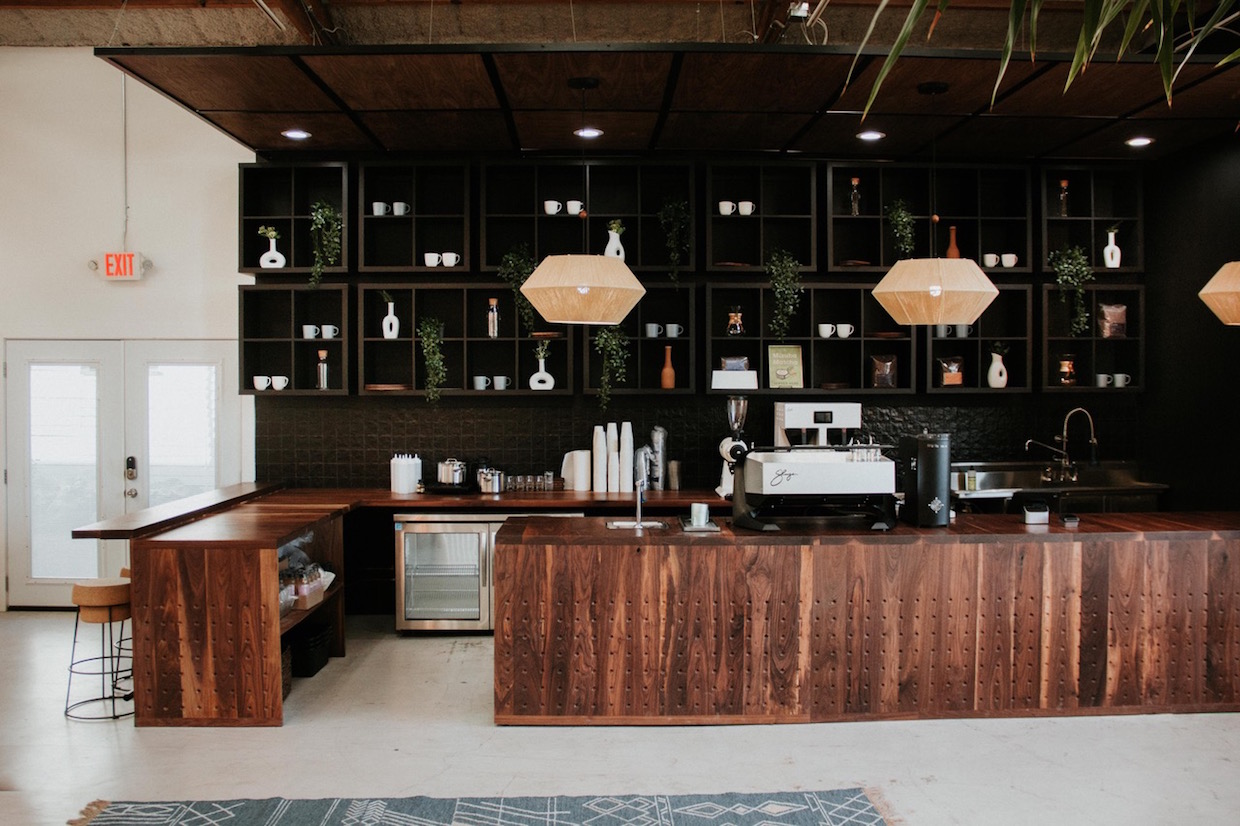 The Coffee Bar at Forth and Nomad is located at 731 Yale St. in Houston.
Craig Batory
Craig Batory is a writer, marketer and coffee professional working and living in Detroit.