In its first full year in business, San Francisco-based coffee roaster Triple Coffee has demonstrated something of a magic touch with single-farm coffees. Of a compact initial selection just three coffees, each from producers in Honduras, one earned 2020's second-highest score among all Central American non-Gesha coffees submitted to Coffee Review, and another earned a coveted 2021 Good Food Award.
"We only source from countries and farms that we have visited," said Tim Melano, whose family originally hails from Mexico and whose fluency in Spanish facilitated direct connections with Honduran coffee producers. "That's part of the spirit of Triple Coffee, and that's how we are able to communicate the spirit of the origins much better. We don't go to the importers and select and taste coffees from all over the world. We're doing it the hard way, and the slow way."
That spirit of connection runs deep in Triple Coffee, which has been hosting virtual coffee tasting and conversational events, including some featuring farmers who grew the coffees being tasted.
"We need to find ways to bring people together," Melano told DCN. "Especially people from opposite ends of the economic spectrum, the global spectrum, the supply chain."
Companies such as Google, Apple, Cisco, YouTube and Hitachi are just a few of the companies that have turned to Triple Coffee for online coffee experiences, which Melano said have become popular social events and team-building exercises in place of played-out "virtual happy hours."
"Virtual happy hours have to be done after work hours when people want to disconnect and they want to be with their families," said Melano. "Virtual coffee tastings are a great thing to do during work hours, because you're drinking coffee, and it's delicious coffee. You're not drinking wine, which makes you sleepy or unproductive. And then at the same time, I continue to invite people from the coffee origins."
Melano, who studied neuroscience and robotics and holds a PhD in biomedical engineering from the University of Arizona, knows a thing or two about complex connections. He took part in the scientific breakthrough of the first connection ever made between an insect brain and a robot; his postdoctoral research was on monkey neuroscience; and for a time he worked for IBM as a research scientist studying supercomputers and artificial intelligence.
In forging direct connections with producers, Melano said he can offer higher prices to secure high-quality greens, which are then shipped to California prior to roasting at Pulley Collective's Oakland co-roasting facility.
Later this month, Melano will travel to El Salvador to meet with Q Grader and Alquimia Coffee Founder Federico Bolanos to explore additional coffees being grown in that country. That direct sourcing approach may eventually result in offerings from other countries or regions, although Melano said such offerings would always be preceded by in-person visits.
Virtual tastings will also evolve, including co-hosts such as Bolanos and Jesús Salazar of Mexican specialty coffee company Cafeólogo.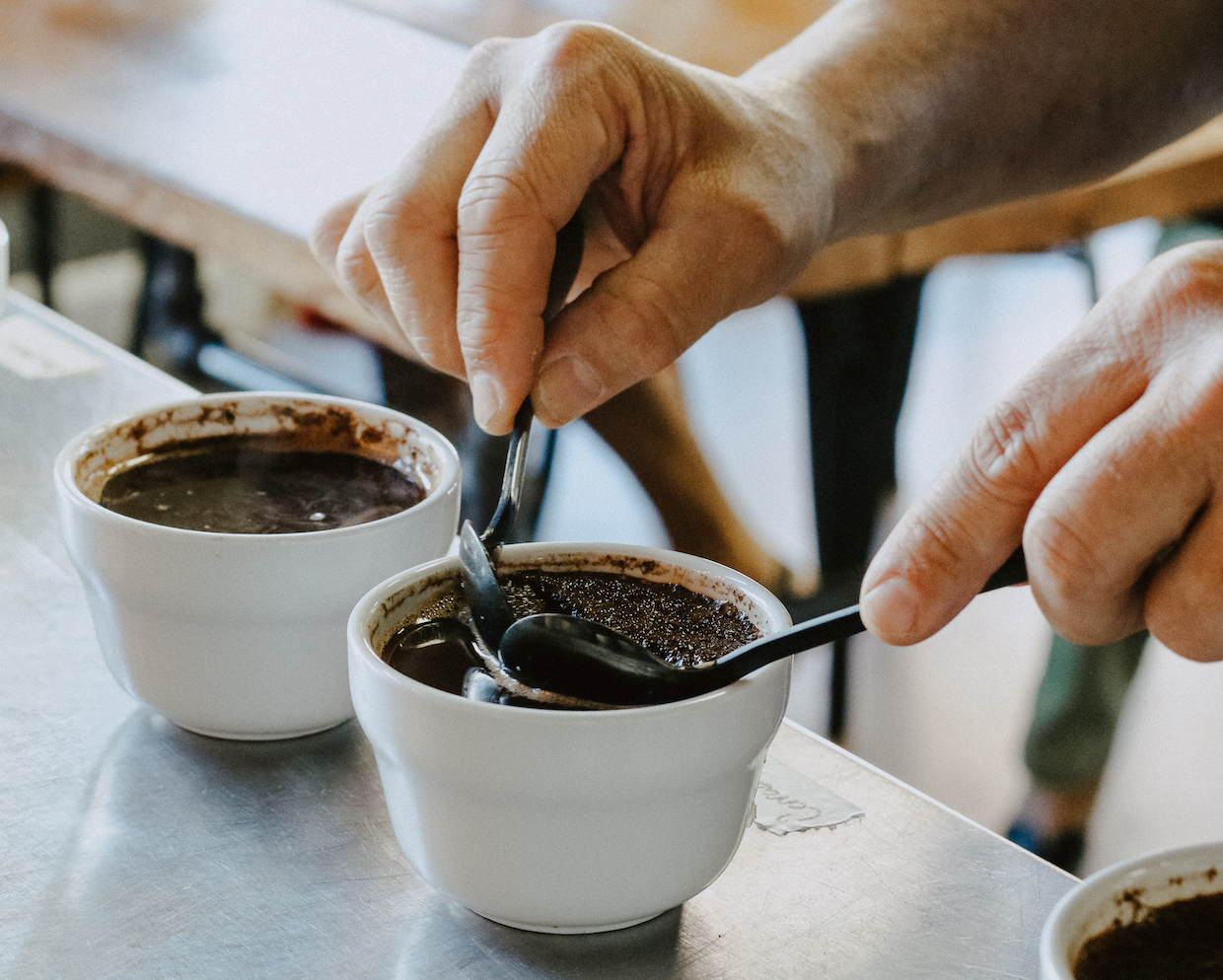 As the pandemic has led to a boom in home coffee equipment, Melano believes that connecting more directly with coffees and the people behind them is a logical next progression for many budding coffee aficionados.
"People want to express enthusiasm," said Melano. "They express it by getting… the fanciest gooseneck kettle, the fanciest grinder. There's all of these amazing toys and sensors and scales, all of these things that help people express their enthusiasm for something. I just feel that because we're so disconnected from the farmers, you can express your enthusiasm by meeting the farmers, by hearing their story and by learning all of the details that go into producing an amazing cup of coffee."
Howard Bryman
Howard Bryman is the associate editor of Daily Coffee News by Roast Magazine. He is based in Portland, Oregon.