An end point for fresh, high-quality coffee and cuisine called Origin Coffee Lab & Kitchen has opened its 2,000-square-foot roastery cafe in Arlington, Virginia.
Exposed brick walls and the active production roastery provide an industrial vibe that is augmented by the Carrara marble-topped, pine-fronted bar, putting focus on the drinks and food being served at the Pentagon City spot, which formerly housed a Starbucks.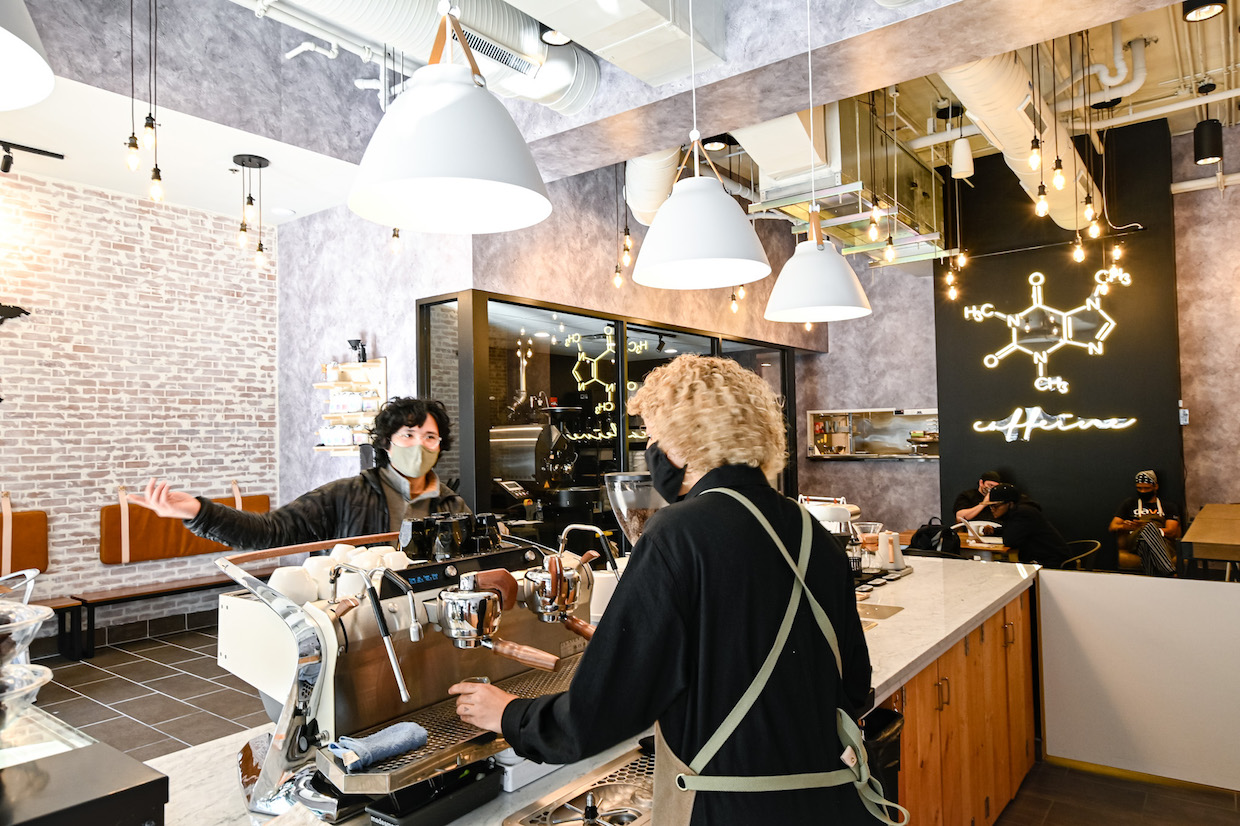 A white Slayer Steam LP espresso machine began humming in late January, and food menus were introduced last month. Offerings such as pancakes, benedicts, tiramisu and more will be available all day, while the afternoons and evenings will see offerings such as braised pulled pork sliders, pork schnitzel with risotto and other hearty fare.
"The whole idea is to have good coffee and food that matches the very high standard that we set for our coffee, all at the same place," Origin Coffee Lab Founder and Roaster Andy Mekonnen told Daily Coffee News. "We don't have to choose one or the other but apply the same concept to both: Use the highest quality ingredient, brew or cook it with precision, and pour your heart into the cup or the plate."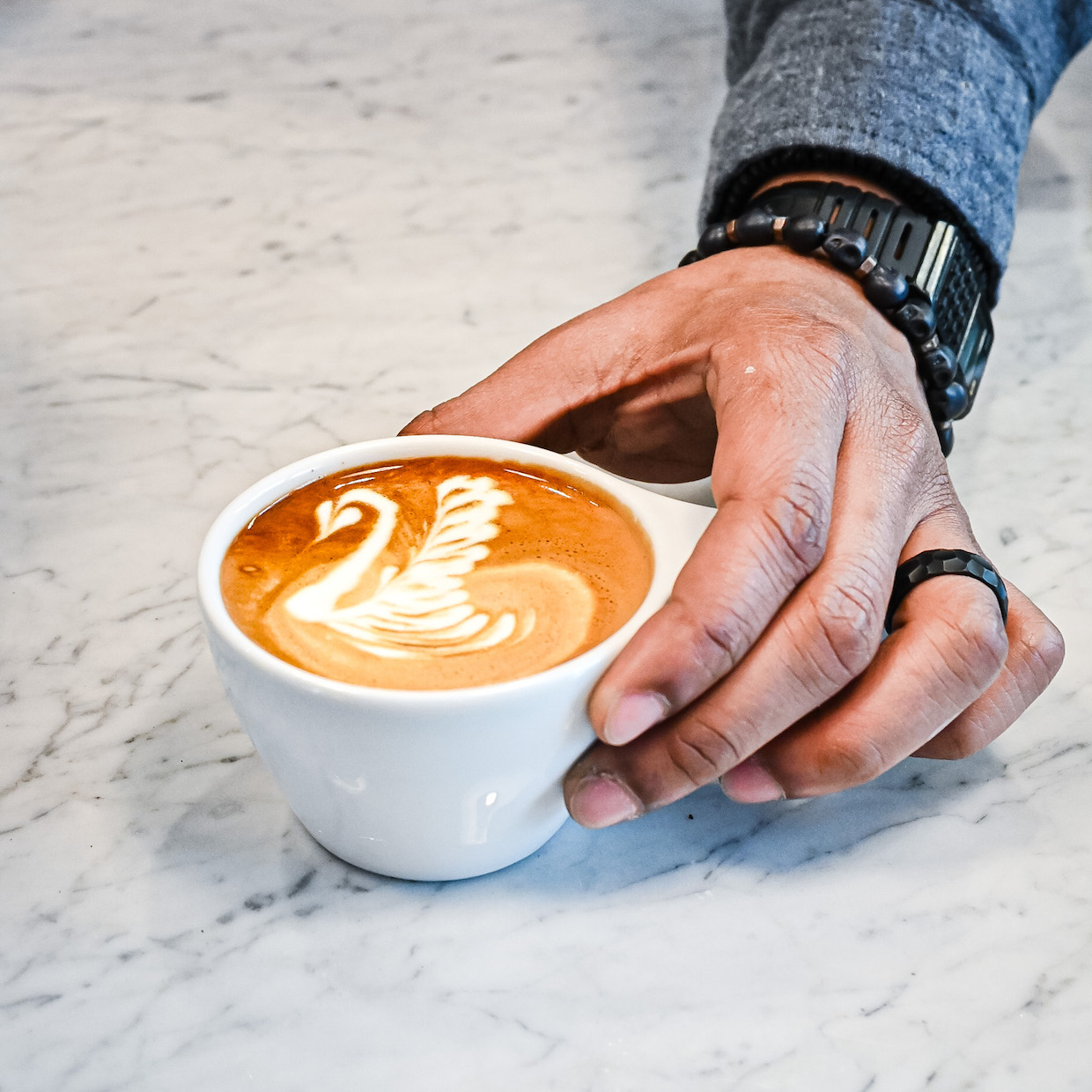 For the coffee, Mekonnen relies on a 5-kilo-capacity Probat P5-2 roaster to turn out fresh roasts. The machine also serves as an industrial centerpiece and natural focal point, one the company plans to highlight more through educational events and tastings as the COVID-19 pandemic subsides.
Mekonnen browns coffees from a range of sources, focusing largely on coffees from parts of Africa as well as Central and South American coffees sourced through InterAmerican Coffee.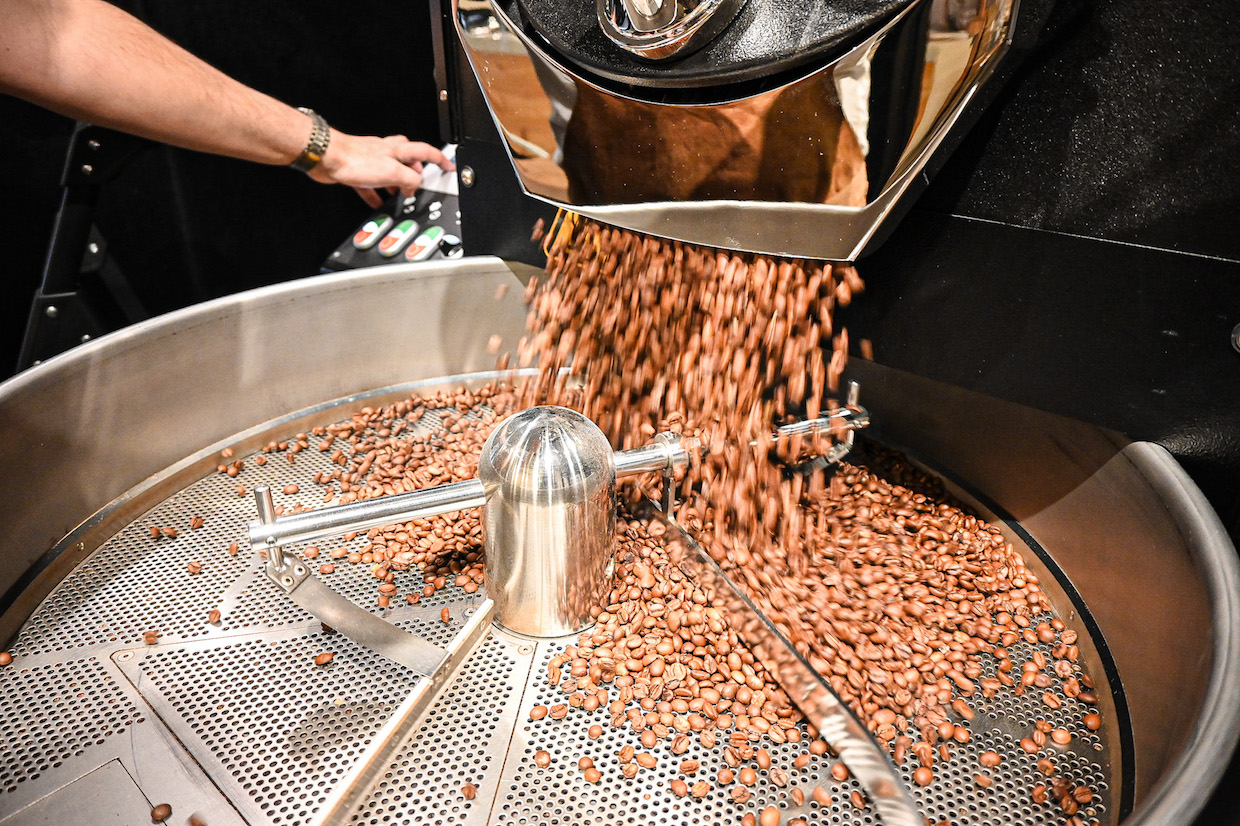 "We would like to have diversity in the notes, all the way from the very acidic fruity African coffees to the South American full-bodied coffees with caramel and chocolate undertones," Mekonnen said. "As we do everything from cold brew to slow bar to espresso, the diverse selection makes the blending more interesting and will also help us introduce the best of our single origins to the palate of our first-timers."
No first-timer when it comes to opening a quality-oriented roastery and eatery, Mekonnen was behind a similar concept in Dubai in September of 2015 called Kaffabeans Specialty Coffeeshop.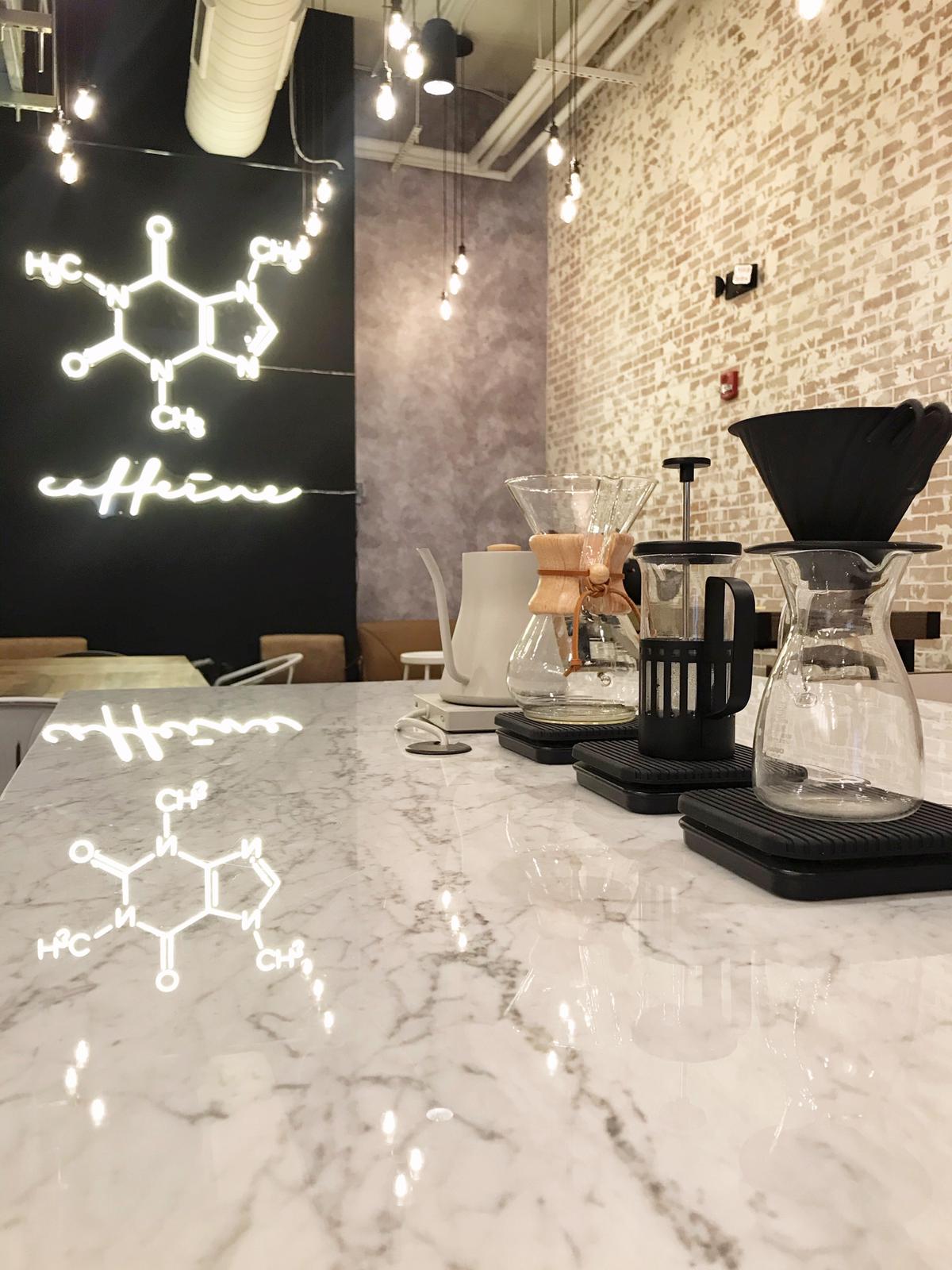 Now, in the Pentagon City shopping plaza formerly known as Pentagon Row and now called Westpost, baristas work their magic under leather strap-suspended pendant lights and in front of a letter-board coffee menu mounted on a cool concrete-finish wall with a neon caffeine molecule glowing from a side wall.
"We wanted to achieve a minimal, more modern take on industrial style, to create a sleek yet sophisticated hang-out place," said Mekonnen. "Once we are settled in we plan to expand initially within Virginia, [then the] East Coast and beyond."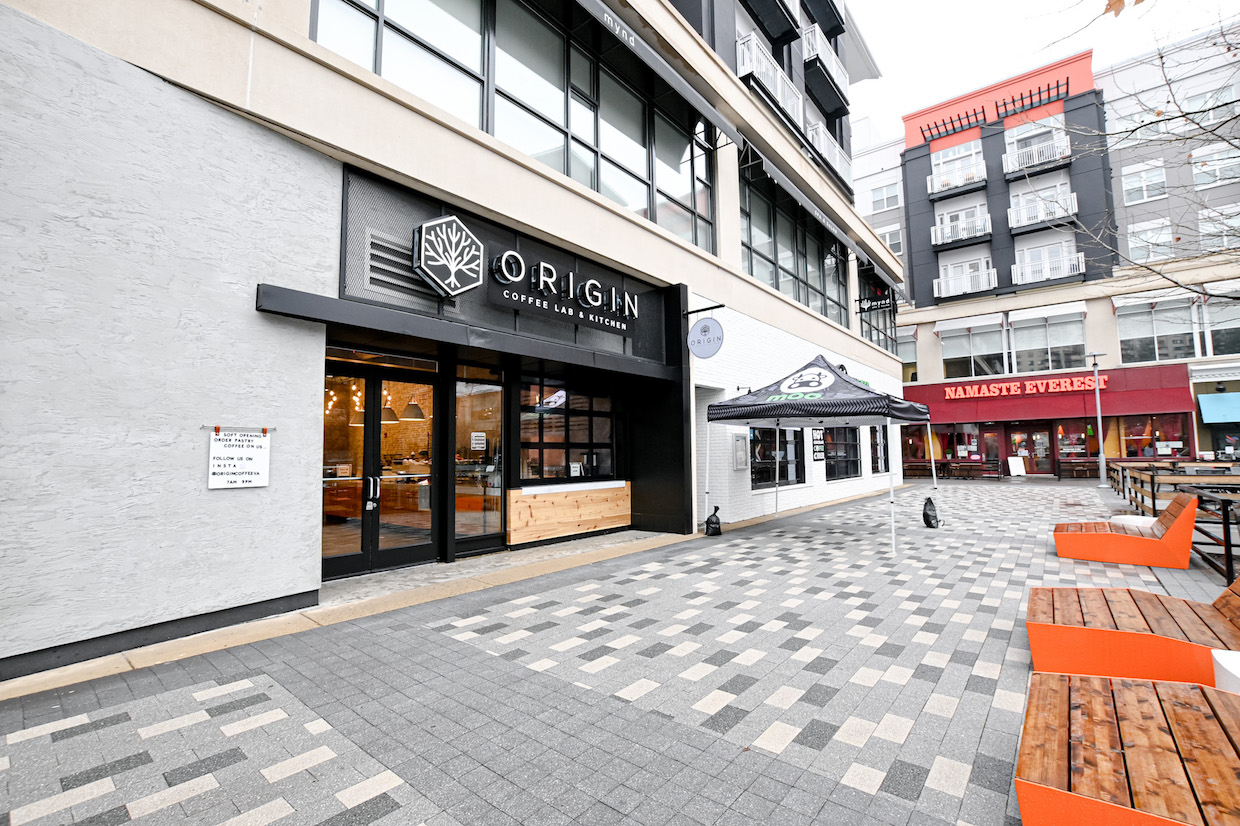 Origin Coffee Lab & Kitchen is open now at 1101 S. Joyce Street in Arlington.
Howard Bryman
Howard Bryman is the associate editor of Daily Coffee News by Roast Magazine. He is based in Portland, Oregon.