A quality-focused coffee venture has emerged in Hudson, New York, courtesy of a pair of former Big Applites who left the city early in the pandemic.
Carolyn Palmieri and Tony Calderone, the married co-owners of Hudson Roastery, were weekenders for several years before making the decision to permanently relocate upstate last March to the pleasant Hudson River town that's about a 2-hour train ride north of their former home.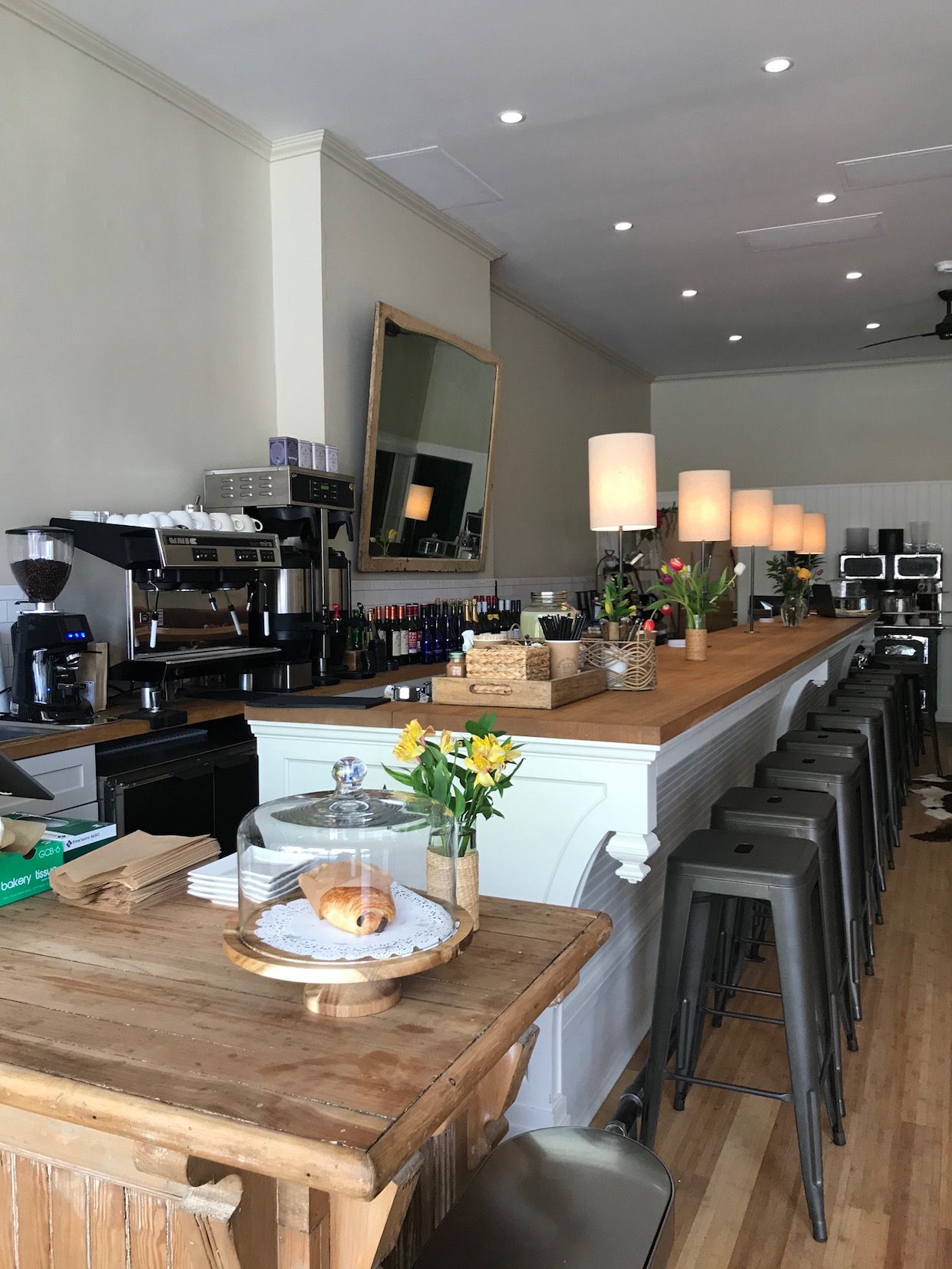 After a year of cultivating fresh coffee sales and building the brand, the brick-and-mortar coffee shop finally opened late last month.
"People want better coffee, and that's our pursuit," Calderone recently told DCN. "We call it a mouthful of luxury."
Tall, slim lamps illuminate the cafe's neutral and earthy colors and textures from their place atop the bar, which is modeled after the cornice of a nearby historic building. Beneath the 12-foot-high ceilings, an upright row boat serves as a rustic shelving unit for the display of 8-ounce bags of Hudson Roastery coffees.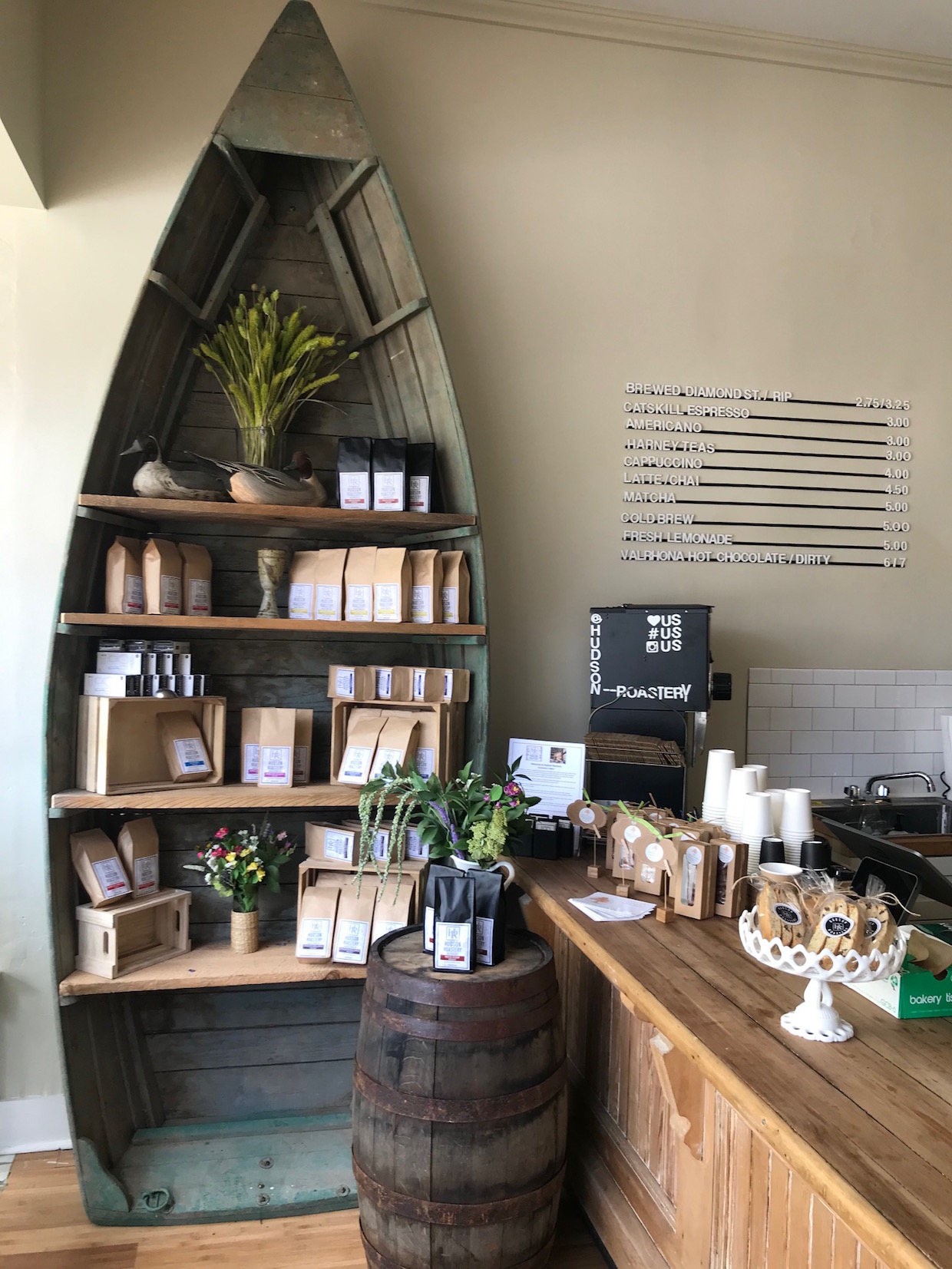 "We want people to run out of their coffee and buy it weekly," Carolyn Palmieri told DCN. "We don't want coffee sitting around. Twelve ounces and a pound is a lot for somebody to get through in a week."
Prior to the coffee business Palmieri worked in the garment industry as a merchandiser for various retailer clients, and Calderone worked as a foodservice distributor. The pair knew they were ready for a change and had some aspirations to start a cafe prior to the pandemic, an event that shifted those thoughts into action.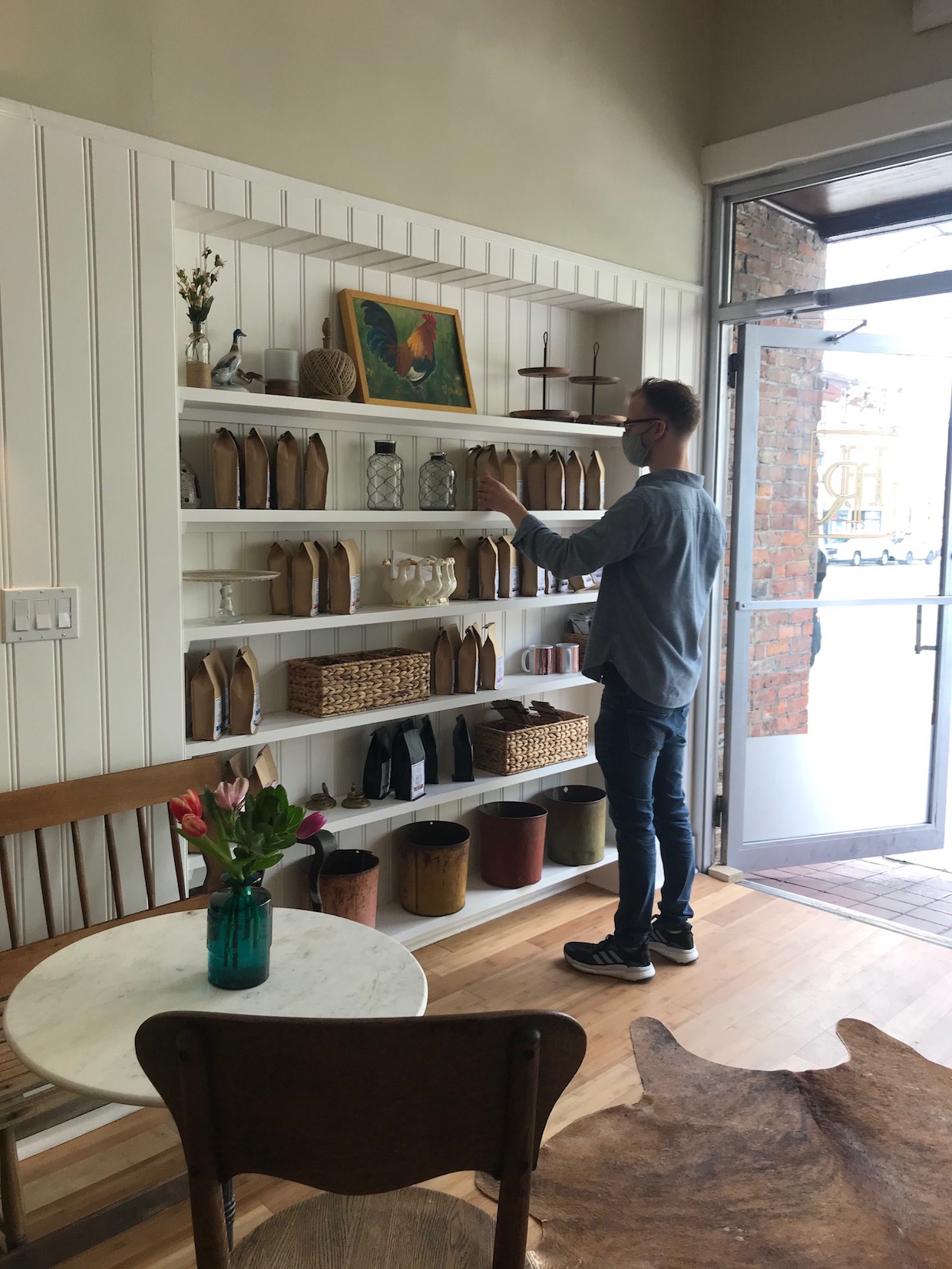 "[Carolyn] knew this was happening months before it happened when her factory based in Wuhan, China was closing in November of 2019, and she couldn't get samples out for Fall of 2020," said Calderone. "But, you know, we didn't believe it was going to happen. [We figured,] 'What? That's crazy. It's just the flu.'"
To execute their vision, the Hudson Roastery founders turned to Chris' Coffee Service, whose expansive new facility is a roughly half-hour drive from the shop. They remained in close contact early on to refine coffee selections and profiles while gathering feedback from 31 Saturdays of farmers markets.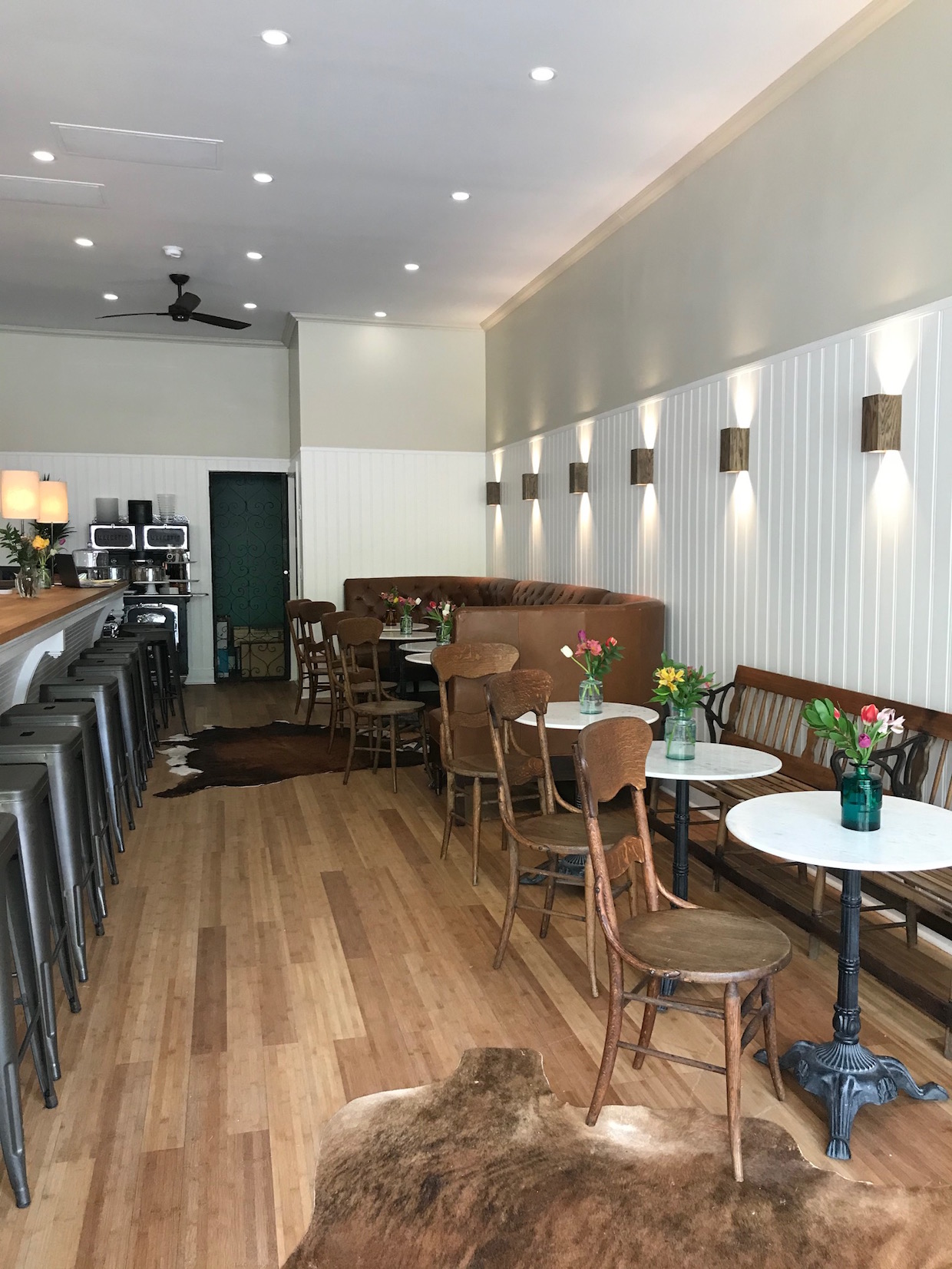 In a 20-mile radius, Calderone said he found extremes of both roasty darkness and astringent lightness that he took as encouragement for Hudson Roastery to land closer to the center.
Hudson Roastery's Rip Van Winkle house drip blend consists of beans from Peru, Guatemala, Nicaragua and India. The house espresso is purely Peruvian coffees, and the Catskill Campfire is a single-origin Ethiopia Yirgacheffe.
In total, the company offers a line of eight single-origins and coffee blends through online, in-store and wholesale channels. Of course, much of the focus now is on the coffee shop, where business is expected to bloom as the pandemic hopefully dissipates.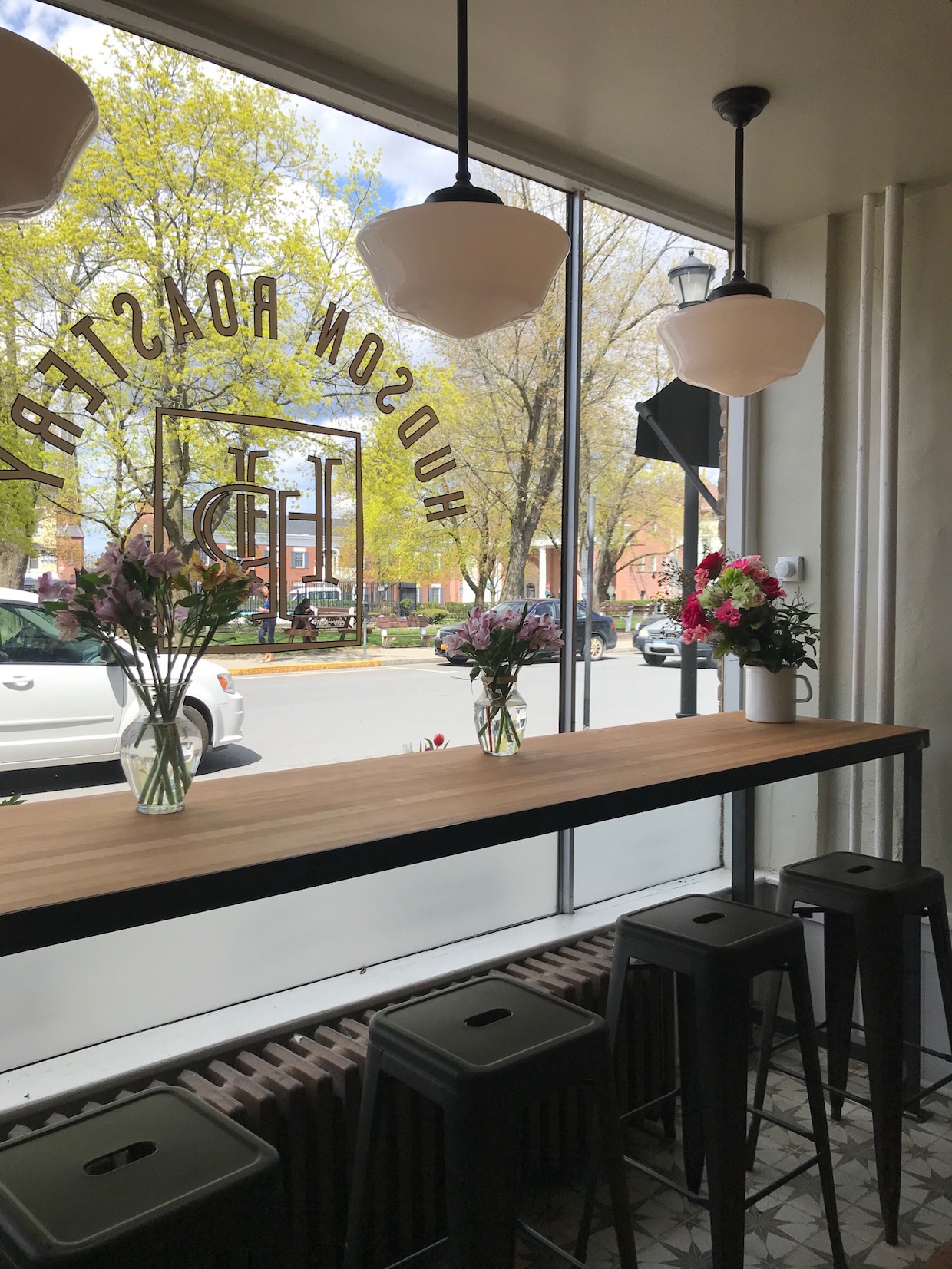 "We're counting our lucky stars every single day," said Calderone. "We're staying kind of low profile right now, and being humble and being thankful that this city is accepting us and giving us a chance."
Hudson Roastery is now open at 4 Park Place in Hudson, New York. 
Howard Bryman
Howard Bryman is the associate editor of Daily Coffee News by Roast Magazine. He is based in Portland, Oregon.