With its second coffee shop now open on the banks of the Columbia River across from Portland in Vancouver, Washington, Kafiex Roasters has taken a more culinary direction while borrowing a term not often applied in the coffee industry.
The spacious new Kafiex Gastro Café features a coffee program centered on beans roasted at the company's nearby roastery cafe location, as well as breakfast and brunch items that emphasize local and seasonal ingredients, with co-owner Seidy Selivanow now also wearing the head chef hat.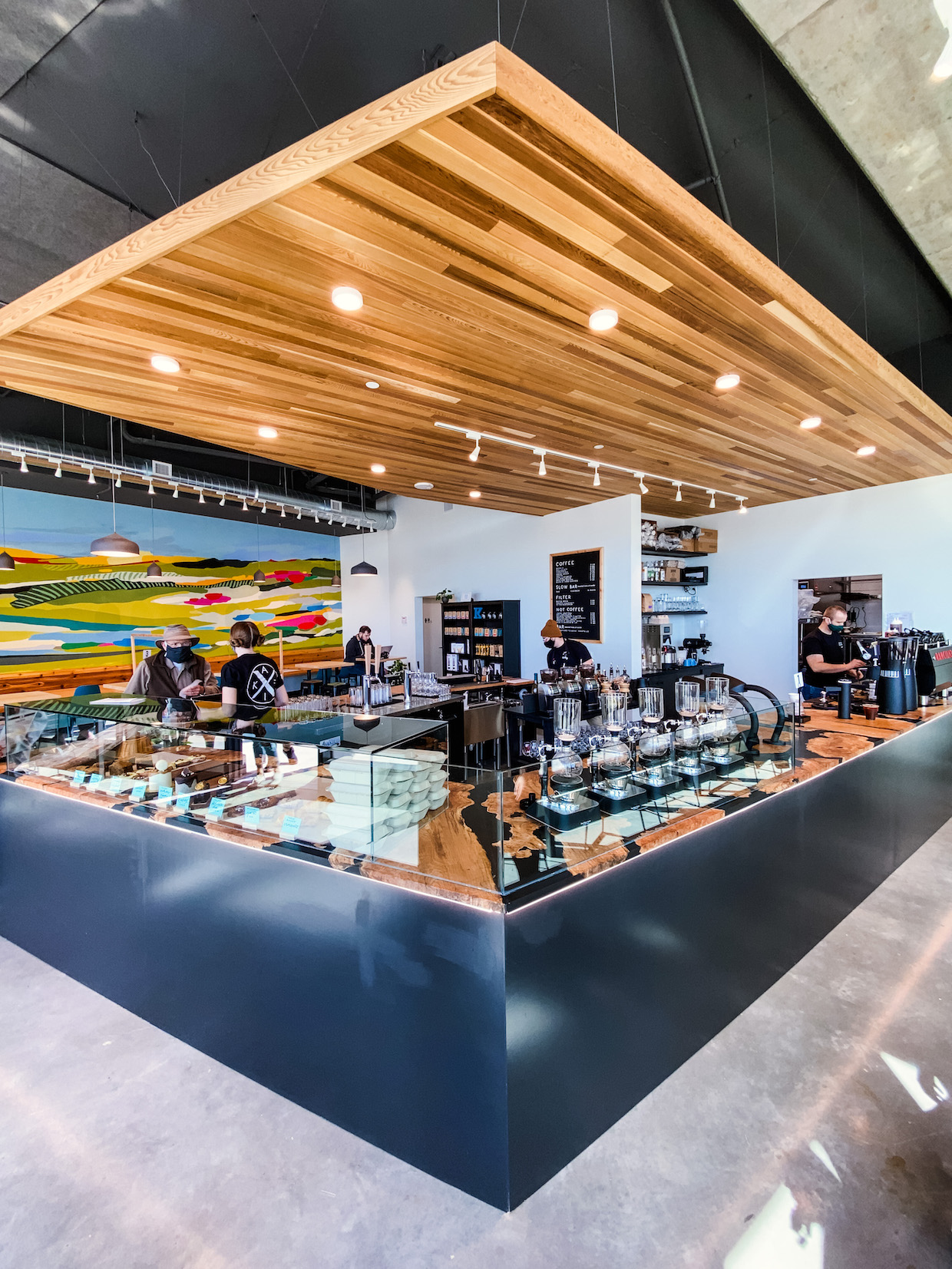 Beer and wine flows later in the day, along with a coffee-centric cocktail program designed by Jon Davidson that includes brew-laden tipples such as the Mezcanela, a mezcal and coffee liqueur drink made with a cinnamon-clove syrup and a splash of cold brew served over a large ice cube.
"The 'gastro' comes from the gastropub concept of high quality food," Kafiex Roasters Co-Founder and Head Roaster Matthew Selivanow told Daily Coffee News. "We wanted to apply it to a cafe setting."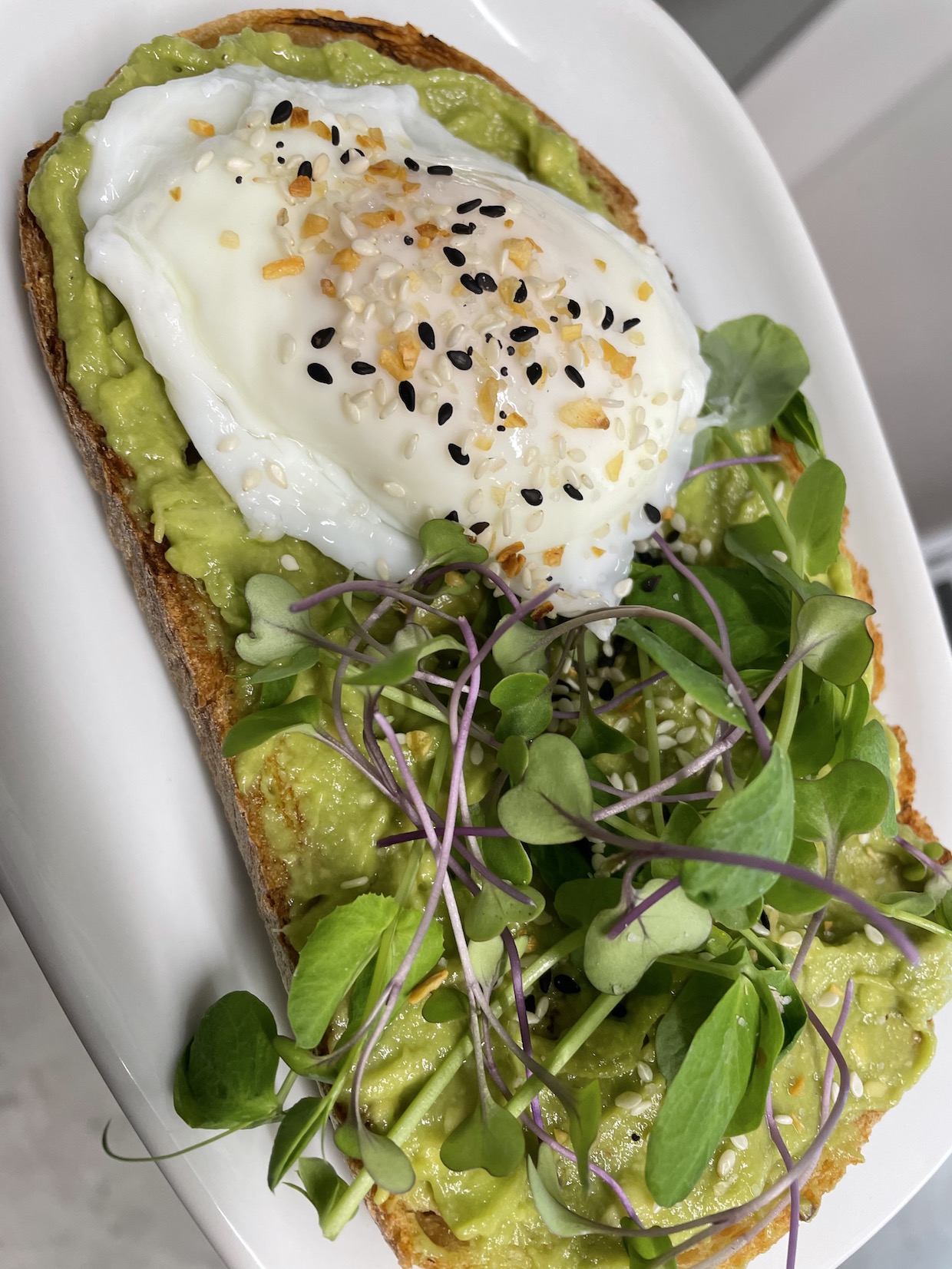 In a modern space that's roughly 350 square feet larger than Kafiex's original 1,500-square-foot Coffee Lab location, the arresting coffee bar at the Kafiex Gastro Café is made from live-edge burl oak and black epoxy. On it sits a custom matte black Rancilio Specialty espresso machine alongside a matte black Curtis Seraphim automatic pourover brewing system. A Curtis G4 batch brewer keeps fast cups flowing while Hario beam heaters send their dazzling energy up through a line of five siphon brewers on the slow bar.
"The building has a LEED platinum certification, so we wanted to embrace that and maintain a very sustainable fresh look," Selivanow said of the shop's cool concrete floors, warm cedar surfaces and neutral tones. "We wanted to create a place that welcomes everyone from all ages to all cultures, just like we did with our first location."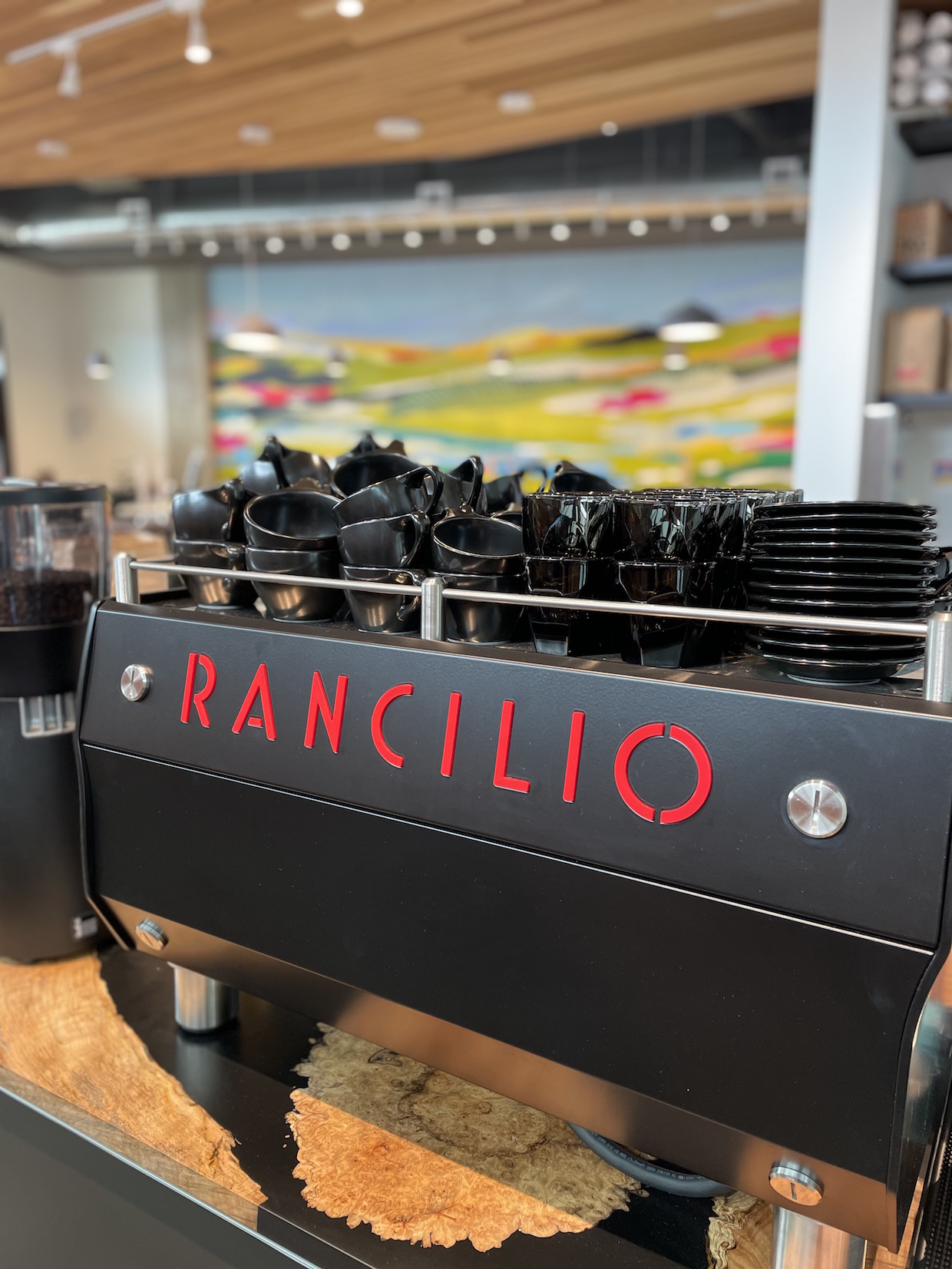 Also reflecting the first location, a mural by artist Nikki Cade sends a splash of vivid colors into the space. At the Coffee Lab, Cade's design is a world map highlighting the coffee belt, and the full wall mural at the Gastro Pub is inspired by a coffee farm landscape.
Natural light from a front wall of windows illuminates the Gastro Café mural while giving customers views of the Columbia River and the I5 bridge.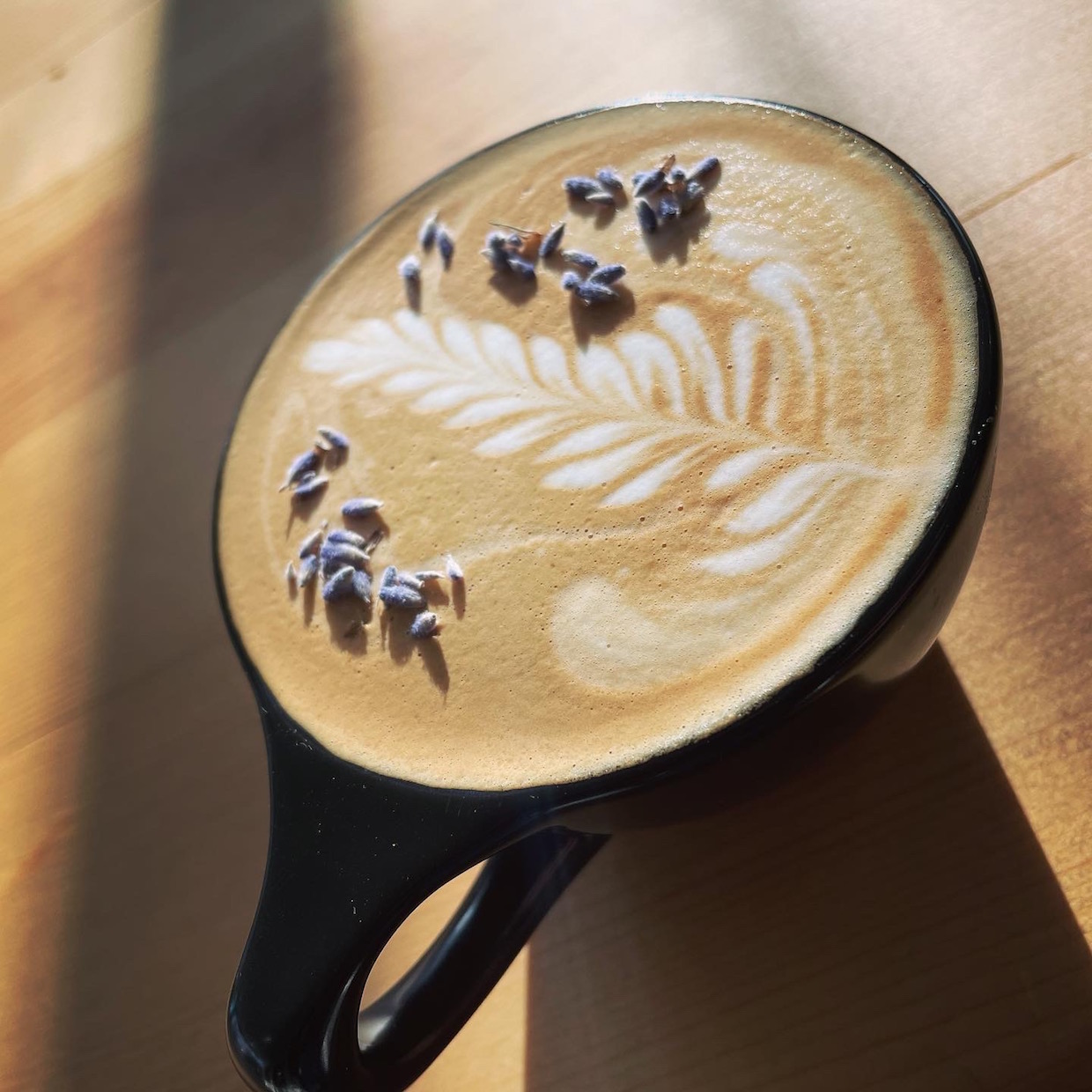 Though the Coffee Lab location was forced to close for several months during the pandemic, Selivanow said it was ultimately a productive period for the company. In the days before closing, Kafiex launched its online retail store for whole bean coffees, which then led to a subscription service Selivanow described as a great success. The downtime was also an opportunity to design and launch an RTD canned cold brew product.
"We chose to see it in a positive way," Selivanow said. "It has made our business model more resilient."
The Kafiex Gastro Café is now open at 100 Parkway Pl. in Vancouver, Washington.
Howard Bryman
Howard Bryman is the associate editor of Daily Coffee News by Roast Magazine. He is based in Portland, Oregon.