The Dala Horse of Saint Paul, Minnesota, at last has a pasture of its own. SK Coffee, whose colorful geometric logo takes the shape of the traditional Swedish toy horse, has opened its first retail coffee bar in the bright lobby adjacent to its roastery on the ground floor of the Vandalia Tower in Saint Paul.
High ceilings, white-painted brick walls, concrete floors and satisfying right angles form the basis of a modern-industrial interior design that reflects the the brand, with lush potted plants and wood surfaces and accents introducing notes of nature.
Roughly 4,000 square feet of space is technically available to customers in the expansive lobby, where the 1,200-square-foot roastery is visible through a glass wall and shelving behind the small bar.
"We feel that the pops of color bring a little life to the wide expansiveness, which is very similar to how we created our brand image in general," SK Coffee Founder, CEO and Roaster Sam Kjellberg told Daily Coffee News. "We hope to slowly outfit our roastery with a complimentary aesthetic, allowing it to feel welcoming and experiential, and not just a place for production and operations."
SK Coffee invites patrons into the complex world of specialty coffee by simplifying its high-quality selection into four basic color-coded categories: Bold, Smooth, Sweet and Unique. All SK offerings are single-origin coffees roasted on the company's matte black and natural brass San Franciscan SF-25 roaster.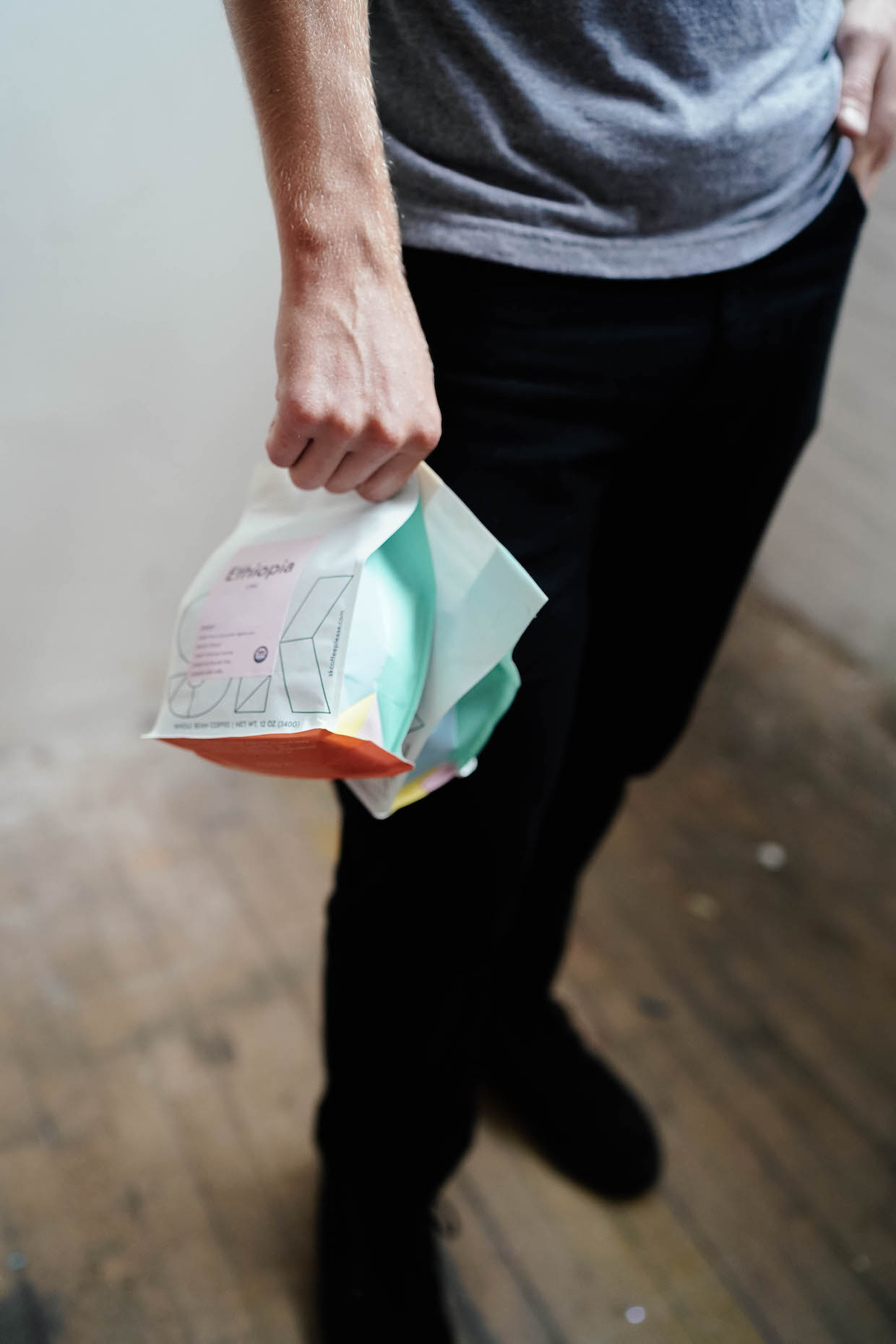 Brews at the bar are made in either a Fetco XTS system in frequently rotated small batches or by hand with Hario V60 pourovers, including a weekly featured "rare" coffee. A La Marzocco Linea Mini single-group espresso machine paired with a Mahlkönig E65S grinder form the basis of an espresso program that Kjellberg intentionally de-emphasizes in an effort to circumvent the public's temptation to dilute black coffee with sweeteners, flavors and other additives.
"We might be one of the few bars that doesn't want to sell you a latte," said Kjellberg. "We will be keeping the espresso program very simple: either straight up or with roughly four or five ounces of steamed oat milk. Since we take great care in our sourcing, we want to focus on the immense flavor potential of every bean we roast."
The SK Coffee retail bar was actually intended to open a full year ago. When the pandemic hit, the company redirected its energy towards online sales and virtual events such as the web-based Tabi Trio tasting the company held last April.
"The year-long delay turned out to be a bit of a blessing in disguise," said Kjellberg. "We were able to focus on our subscriptions, membership program, and virtual special project events. Our virtual special projects even allowed us to build our first direct-trade partnerships, communicating with farmers through social media. We were able to create a unique experience for our community, something so many people were craving. That will definitely be something we continue in-person as it becomes safe again."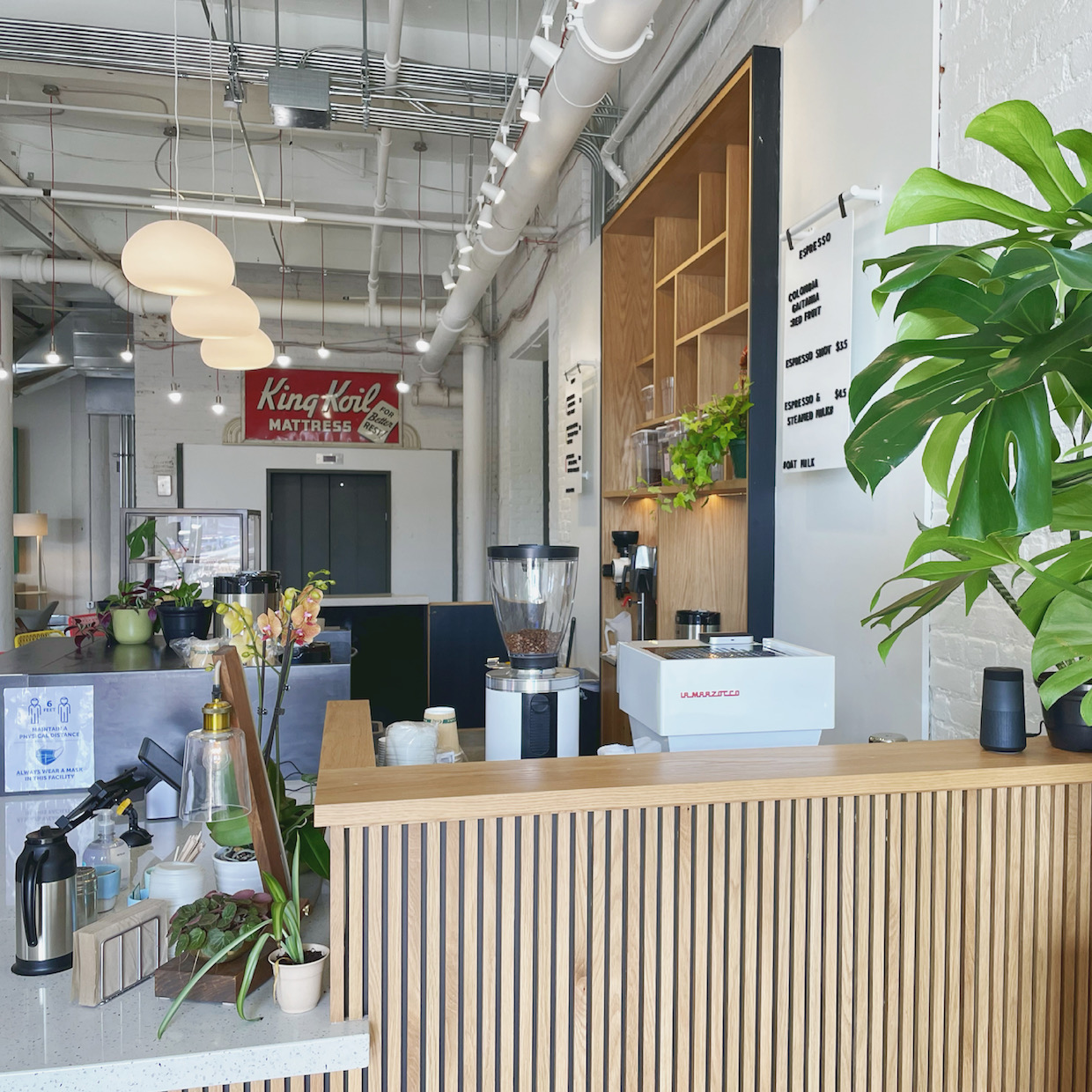 SK Coffee is now open at 550 Vandalia St. in St. Paul, Minnesota.
Howard Bryman
Howard Bryman is the associate editor of Daily Coffee News by Roast Magazine. He is based in Portland, Oregon.