Voyagers setting out to discover the world of specialty coffee can place a pin on St. Charles, Missouri, where Course Coffee Roasters has opened its first brick-and-mortar shop.
Literal bricks and mortar contribute to the timeless and homey interior feel of the space located in St. Charles' historic Frenchtown district, where co-owners Brandon Runk, Sarah Runk and Andrew Mueller aimed to preserve the distinct elements of the past while offering modern comforts.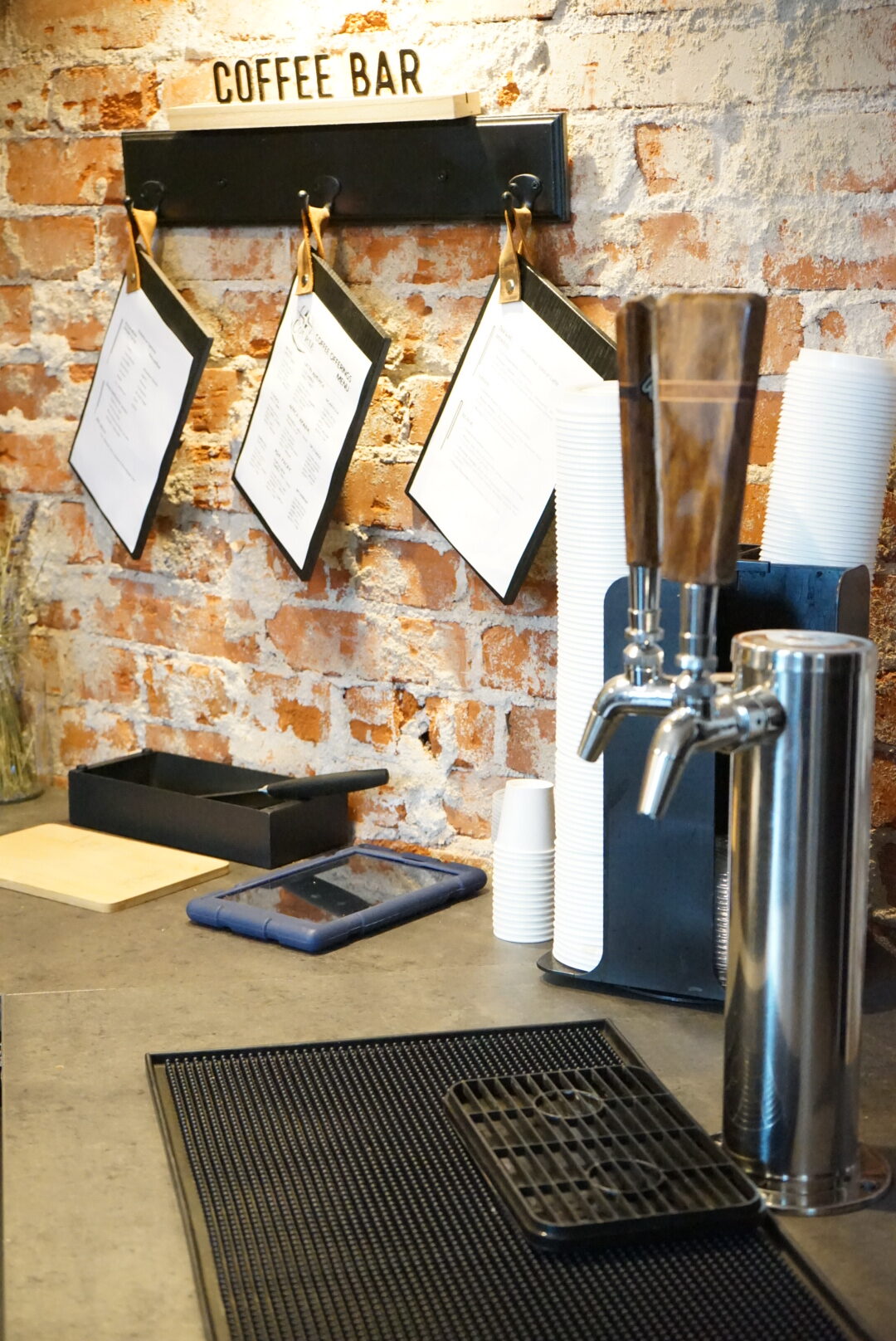 "Our space was very intentional and evolved based on the unique pieces we found," Brandon Runk told DCN. "Each piece brings beauty, color and unique art to the space. We leaned into copper accents and dark, vibrant blue, based on an old bus seat we found at Habitat for Humanity. It has been a fun adventure to piece together and create our home."
Vintage methods also meet modern quality standards behind the Course Coffee bar, where a manual lever La Nuova Era machine anchors the espresso program and Chemex, V60 and French press are the techniques used for brewed coffees.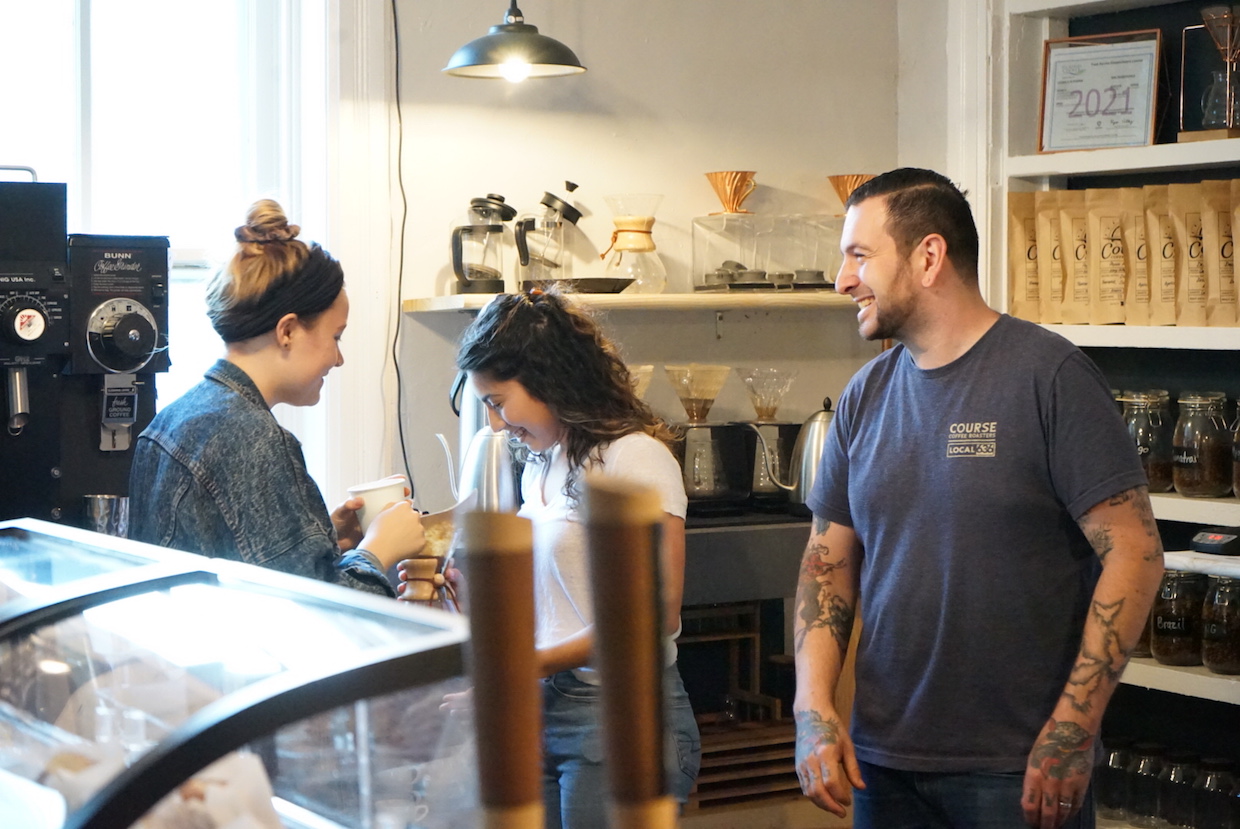 "A manual machine allows for artisanship and true barista skills," Runk said. "We are purists at heart, and value the skills behind the craft."
Batches of a featured single-origin coffee made in the Chemex are kept ready for grab-and-go cups, while no fewer than three coffees from a wide variety of global origins are available as whole beans, single-cup brews or tasting flights. Beans in flights can be either customers' or roaster's choice.
---
Related Reading
---
For sourcing, Course prioritizes close connections to producers, seeking to deliver fair compensation for farmers and two-way transparency. Coffee trading companies such as Ethiopia specialist Keffa Coffee and Costa Rica-focused Cafe Con Amor have helped facilitate those connections.
"The more transparent and direct the relationship with the importer and the farmers, the better," said Runk. "All three of us have traveled to various locations around the globe and have seen first-hand the hard work and sacrifice it takes to grow and harvest a coffee crop."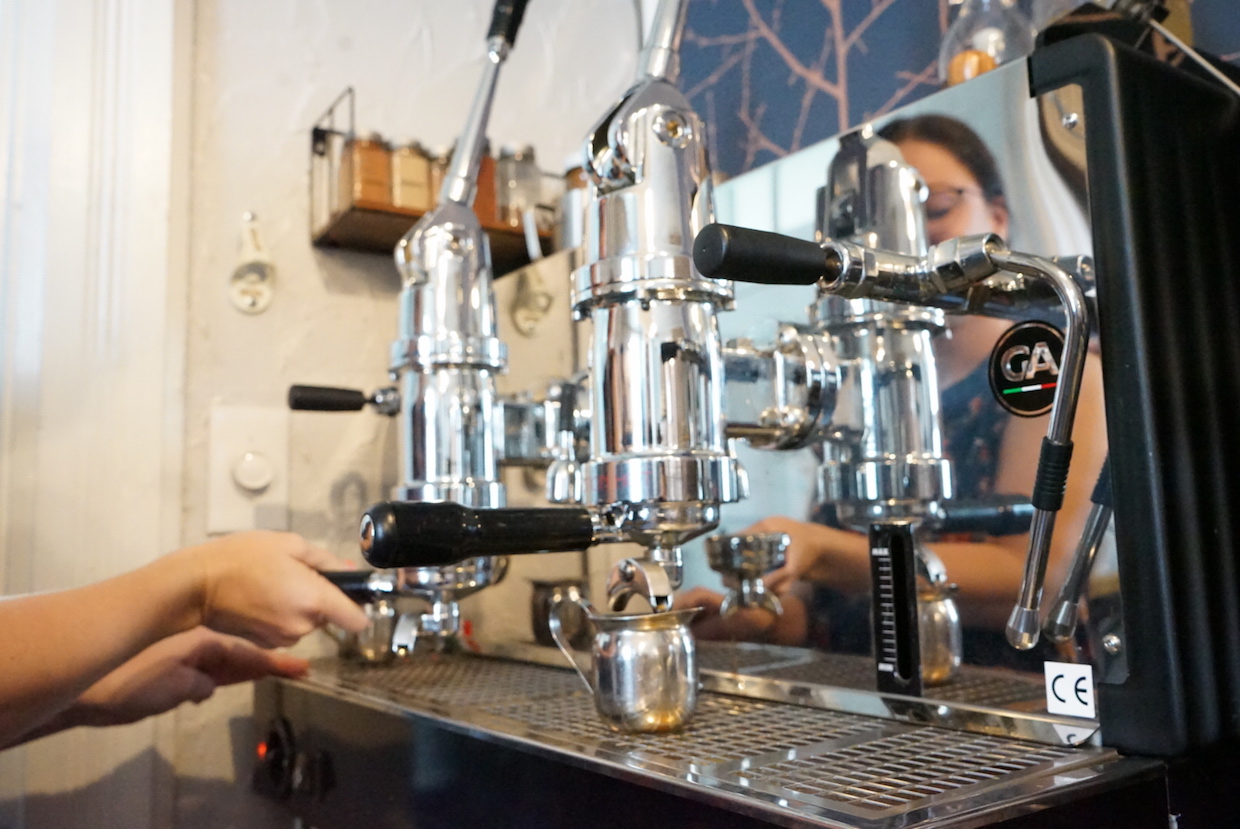 The Course Coffee bar initially opened in January of 2020 just before the onset of the COVID-19 pandemic in the United States. Now with fewer bumps in the path, Course is planning to increase its capacity with the imminent arrival of a 5-kilo-capacity US Roaster Corp. machine that will live alongside the company's original 3-kilo Mill City Roasters machine.
"Though the pandemic is not how we thought our first year with a brick and mortar would be, we are grateful and realize this time allowed us to grow and build in time," said Runk. "We are not looking to expand locations or build a large roasting company, though we are open. We want to present coffee with excellence and continual growth, ever raising the bar."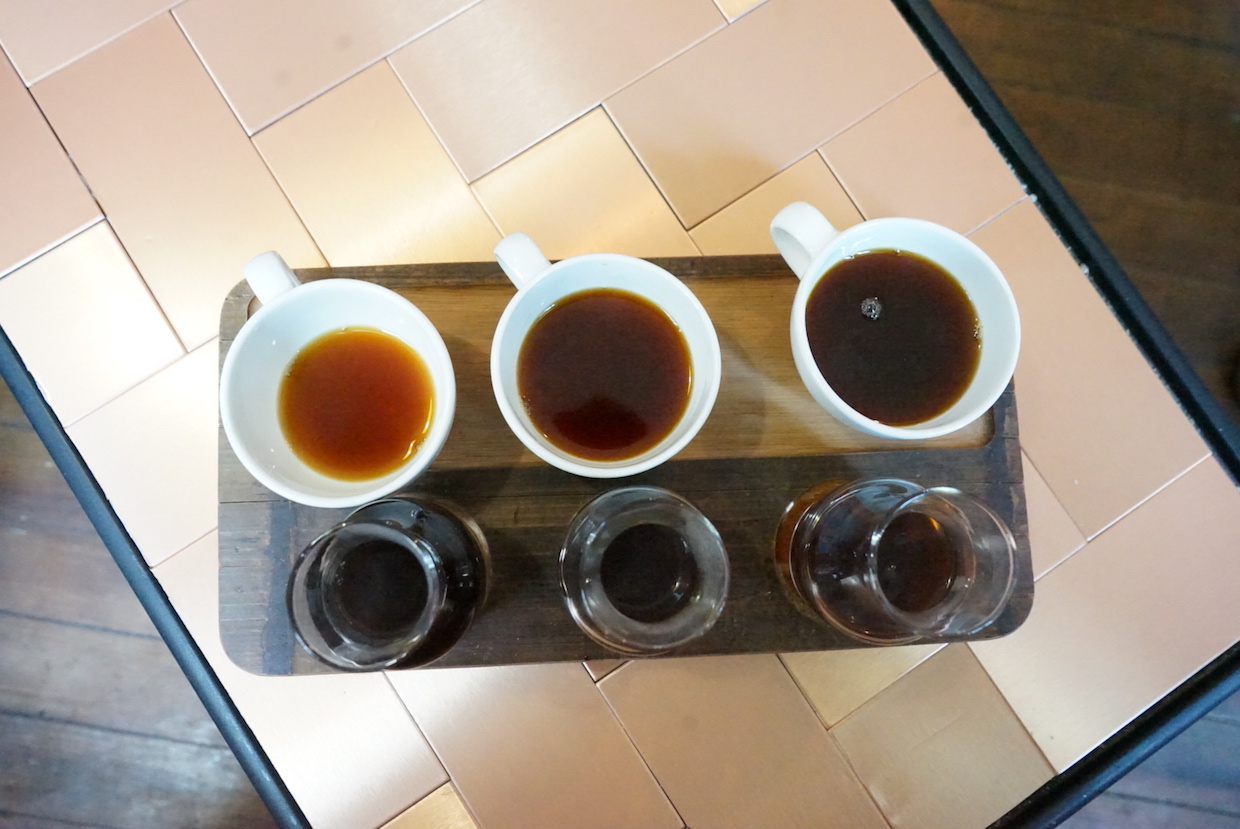 Course Coffee Roasters is located at 1218/1220 N. 2nd Street in St. Charles. Tell us about your new coffee shop or roastery here.
Howard Bryman
Howard Bryman is the associate editor of Daily Coffee News by Roast Magazine. He is based in Portland, Oregon.