A neon glass craftsperson has turned on the lights to a buzzy new coffee bar in Denver called Glass Arrow Coffee.
The small shop sits in a 1950s one-story apartment building that was originally home to the Brandin' Iron Motor Lodge, a Colfax Avenue landmark.
It's a fitting location for Glass Arrow Owner Jeff Bebout, formerly an owner of Denver's  Roostercat Coffee, whose passions for historical preservation and neon glass craft match a passion for great coffee.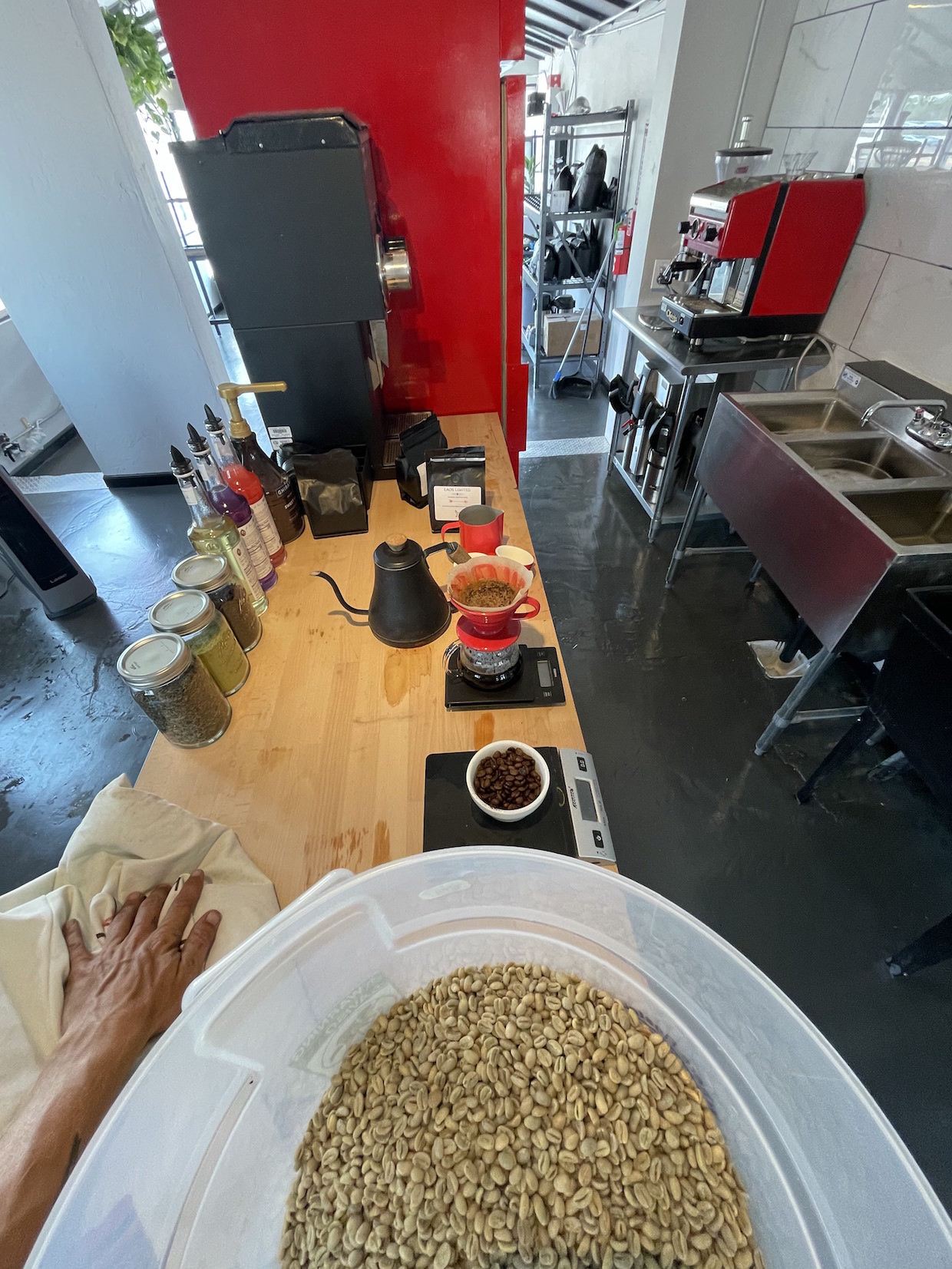 "I'll admit that there is not a whole lot in common between the two crafts I chose, other than the fact that coffee roasting and being a broke shop owner requires a lot more mechanical knowledge than you would think," Bebout told Daily Coffee News. "I built the whole [cafe] myself from the electrical, plumbing, tile windows, all of it, with a little help from my buddies and rentals from the Denver Tool Library."
Grey marbleized tile forms a backdrop in the mostly black and white space under the exposed original rafters. Colorful appliances draw the eye to the magic of coffee making on a restored single-group Astoria espresso machine paired with a Mazzer grinder for espresso and Fetco and Bunn equipment that support batch brew and a Hario V60 manual pourover program.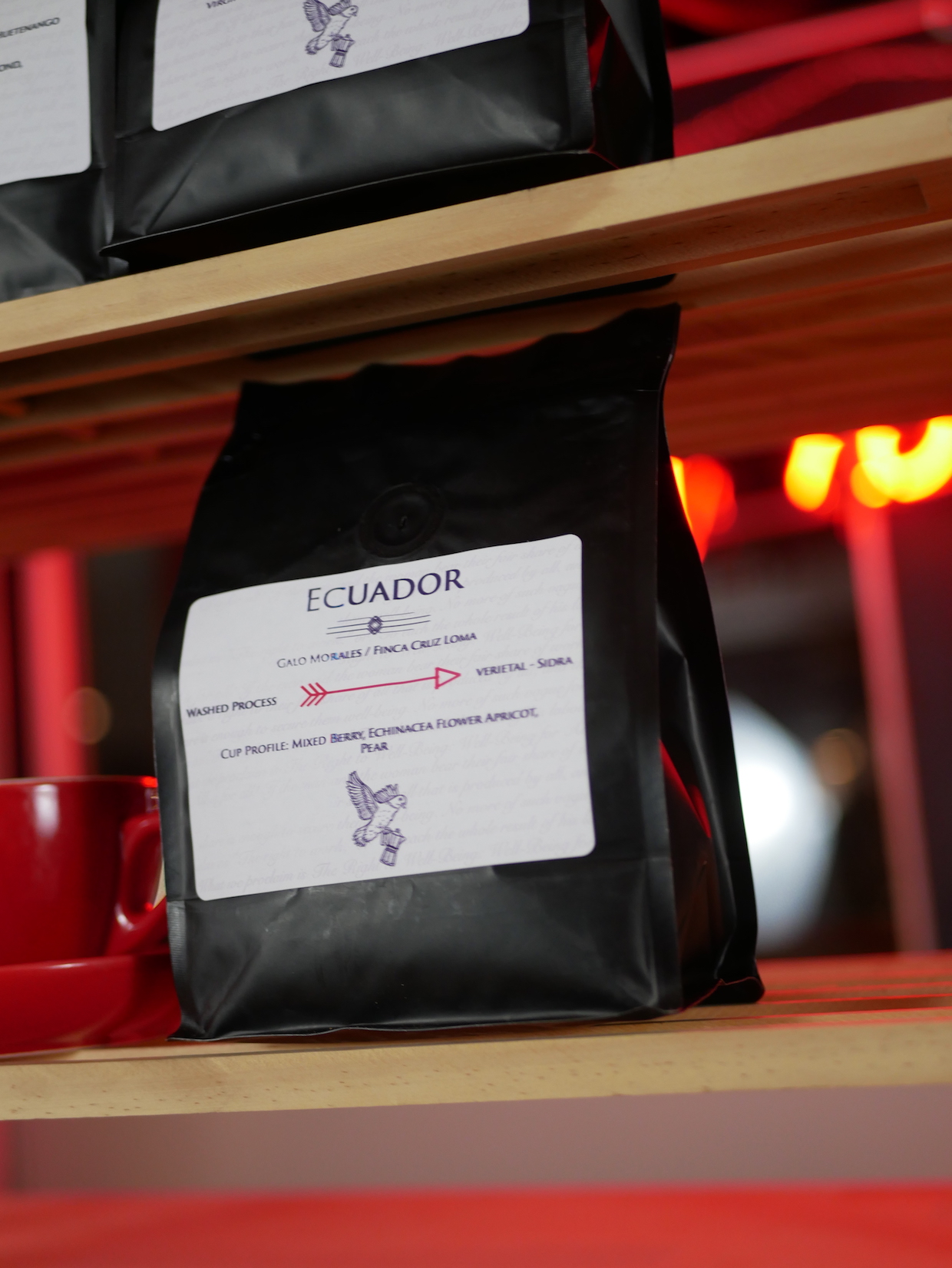 "Necessity is the mother of invention," Bebout said. "I didn't have any actual money to build this place out; I only had the money for the roaster, so minimalism was a necessity. As I was refurbishing my appliances, I used a bright red sign paint, you know, because sign guys usually have a bit of sign paint lying around. Then I got a whole mess of lovely plants to bring color to the clean but cold color scheme I selected."
One major new purchase for the roughly 700-square-foot space is a matte black-and-gold 10-Kilo Öztürk roaster that's currently being delivered.
---
Related Reading
---
Bebout is presently roasting on shared equipment, creating a range of coffee profiles to please drinkers of dark roasts, chocolatey medium roasts and fans of more floral and stone fruit notes found in some lighter roasts.
Offerings like the Bolshevik Blend and the Labor Strike Blend reflect Bebout's stance towards labor rights, while the business seeks coffees sourced largely from cooperatives where strength lies in numbers.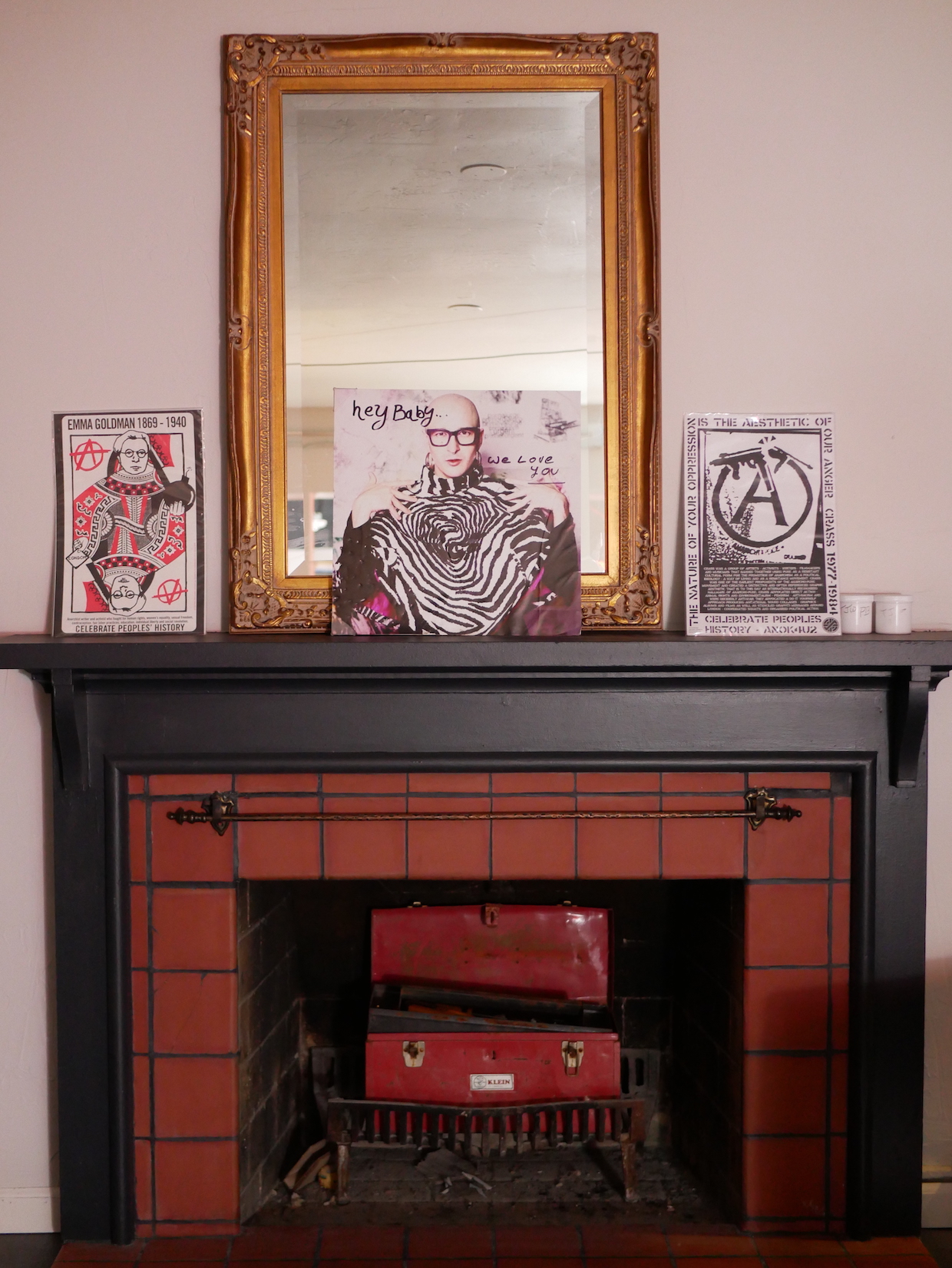 "I'm not here to tell you how to drink your coffee; I'm here to listen to what you might want and do my best to give it to you for the best price and as ethically as I possibly can," said Bebout. "I'm aware that saying that is a big, vague moving target, but anyone who says they have the answer unequivocally is either way smarter than me or is missing the socioeconomic bigger picture."
---
Glass Arrow Coffee is now open at 8600 E Colfax Ave. in Denver. Tell us about your new coffee shop or roastery here.
Howard Bryman
Howard Bryman is the associate editor of Daily Coffee News by Roast Magazine. He is based in Portland, Oregon.