When Mukurima Muriuki came to the United States from Kenya in 2011 to pursue advanced studies in conflict resolution, peace-building and negotiations, the concepts at hand were not entirely removed from his childhood spent around his grandfather's coffee farm.
"What people forget is that coffee is a segue to peace," Muriuki recently told DCN. "In most peace talks, the antagonists are offered coffee."
Muriuki has since transitioned into entrepreneurship, launching the direct-to-consumer coffee and subscription brand African Coffee Club in greater Los Angeles in 2018.
Inspired by the fact that farmers producing high-grade specialty coffee throughout East Africa typically receive a minuscule share of the value, despite their hard labor and immense contributions to the finished product, African Coffee Club seeks to pay producers fairly while simultaneously celebrating their coffees.
"My grandfather had a big coffee farm and it was tedious work," said Muriuki, the youngest of three children to a single mother who worked as a teacher. "Unfortunately, the crop never paid the farmers well and I constantly saw the frustration written on my grandfather's face, and it culminated in him cutting down all the coffee trees. I told myself that one day I would do something to help the coffee farmers."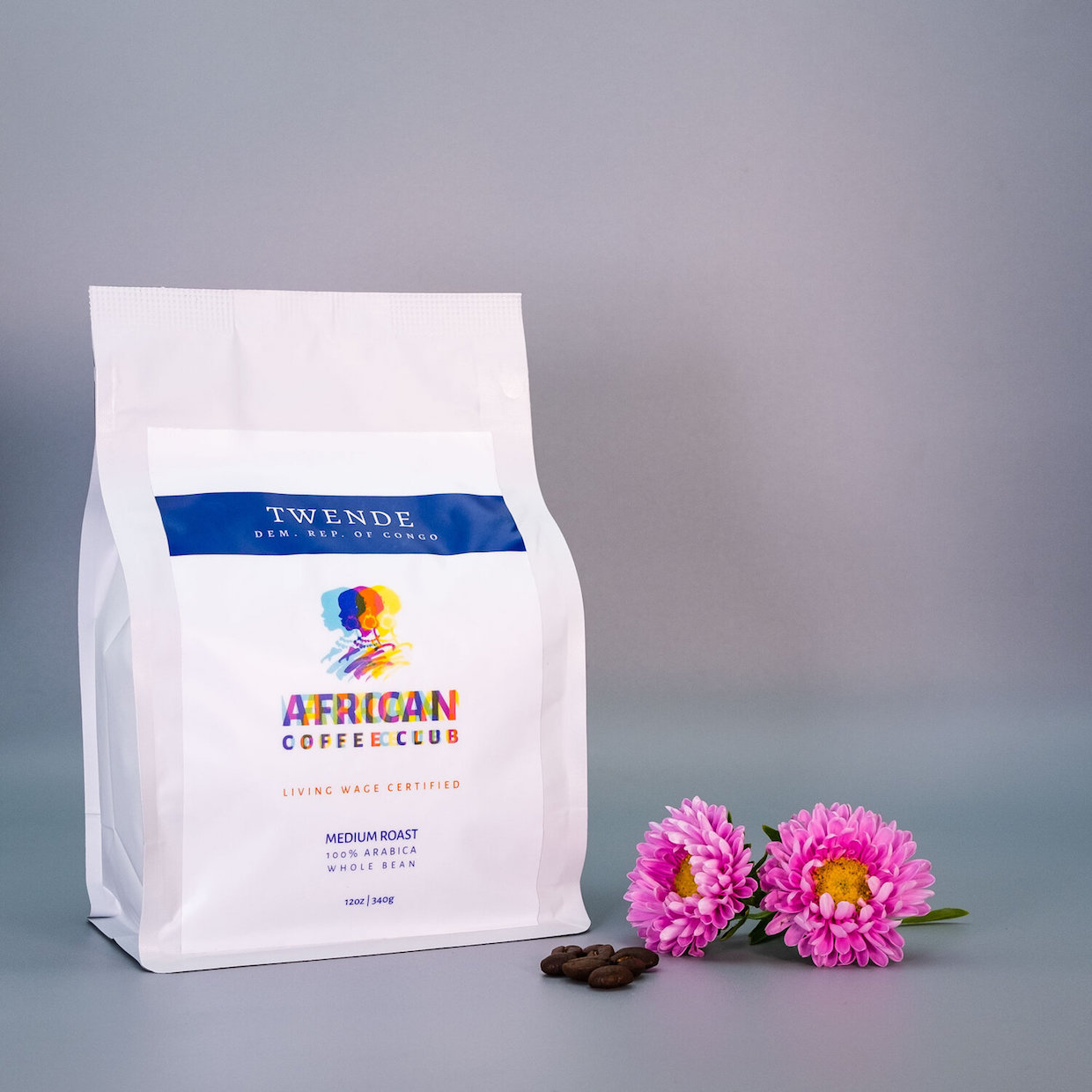 Working with with San Gabriel-based wholesale roasting partner Black Drop Coffee, African Coffee Club has been rolling out a series of single-origin, seasonal bags of roasted coffee from prominent growing regions in Kenya, Ethiopia, Burundi, the Democratic Republic of Congo, and elsewhere. A number of the brand's offerings have been sourced in partnership with Meru, Kenya-based agricultural services and trading company Crowd Farm Africa.
"Our word is our bond," Muriuki said of the business' commitment to ensuring farmers in its supply chain are fairly compensated. "We do send reports on pricing and what farmers are earning to those on our mailing list. We are big on quality assurance and every importer we work with must be on the same page in terms of paying farmers a living wage."
As for the finished product, African Coffee Club sells single bags, subscriptions and gift boxes online. Muriuki said he's currently working to break the brand into brick-and-mortar grocery and retail locations.
"I love the fact that people in America are getting to learn about us, and also learn about some hidden jewels in Africa," Muriuki, who grew up near the high-altitude Kirinyaga region of Kenya. "Not many people have tasted coffee from say Meru in Kenya, or from Democratic Republic of Congo —  and these are great, flavorful and high quality coffees."
Three Questions with Mukurima Muriuki
DCN: What inspires you most about coffee?
Mukurima Muriuki: Coffee is a bridge to peace and a human connector. It's a drink that cuts across the world and shared by almost everyone irrespective of (religious) beliefs!
In addition, coffee gives a jolt to start the day, and there is scientific evidence that it has health benefits!
What troubles you most about coffee?
What troubles me about coffee is seeing all the smiling faces of people drinking the coffee, yet they have no idea the suffering some of the coffee farmers go through. I am troubled that people enjoying a flavorful cup of coffee and paying a premium for it, are not aware that the farmer responsible for that great coffee never received his or her fair wage!
What would you be doing if it weren't for coffee?
I help companies and individual resolve conflicts by showing them how to clarify their interests. I would also be talking more about the continent of Africa and helping people relearn about the continent.
---
Is there someone in coffee who inspires you? Nominate that person for DCN's "Three Questions" series here.
Nick Brown
Nick Brown is the editor of Daily Coffee News by Roast Magazine.