Italian espresso machine and grinder manufacturer Rancilio has launched United States sales of the Rancilio Silvia Pro X, the latest model in the long-running Silvia home espresso machine line.
Part of Rancilio and Rancilio North America's Homeline sub-brand for home equipment, which was formally established in 2019, the Silvia Pro X is replacing the Silvia Pro model in the line. New features in the counter-friendly dual-boiler unit include a brew pressure gauge on the face of the machine and a programmable low pressure pre-infusion system.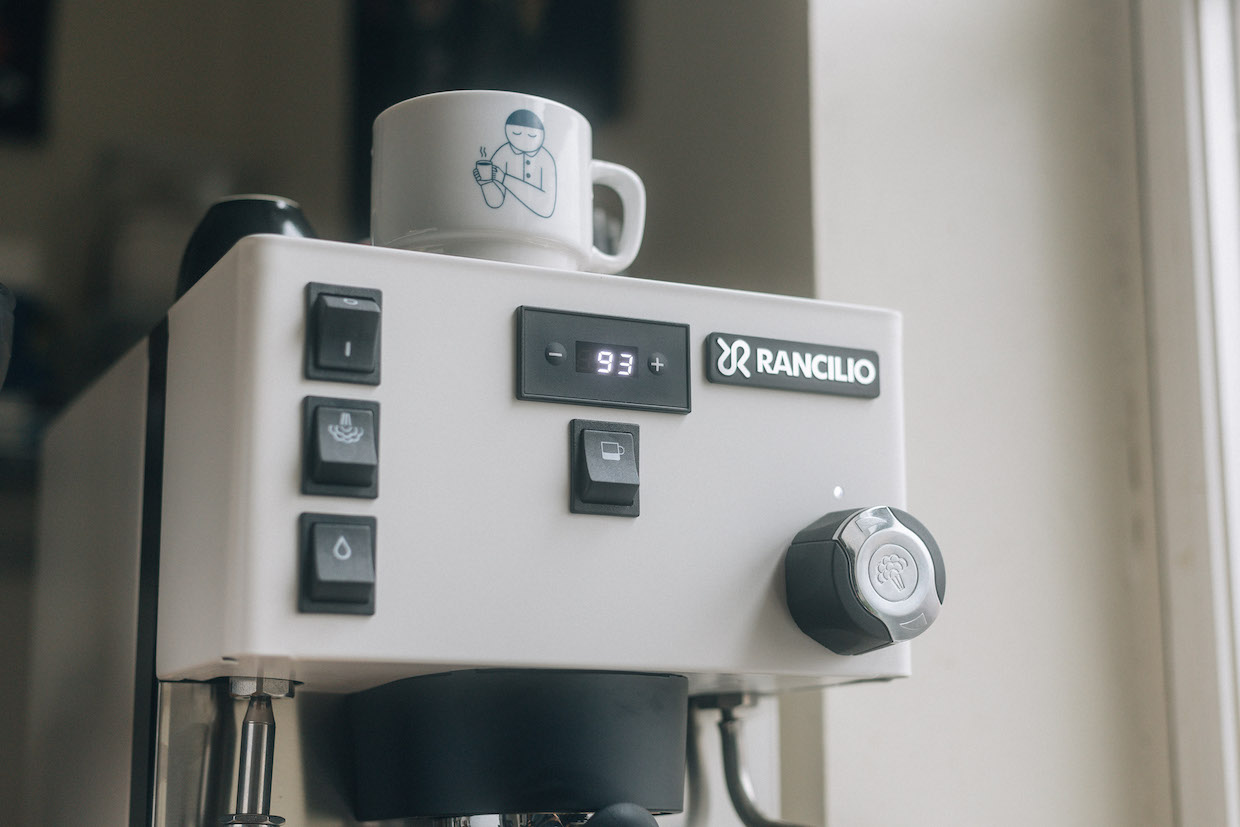 The new version also comes with an 18-gram filter basket inside a weighted portafilter, in the style of the Rancilio Specialty RS1 commercial machine. Dual vibratory pumps drive water into an insulated 1-liter stainless steel steam boiler and an insulated brass brew boiler.
"[The brass brew boiler] actually boasts extremely powerful thermal stability," Andrew Bettis, Marketing and Development Manager for Rancilio Group North America, told Daily Coffee News. "I've tested it with a thermofilter using the [World Barista Championship] testing guidelines next to $8,000 home machines and top-end commercial machines, and it produces temperature consistency that is right up there with the best available. It can basically take as much espresso volume as you can throw at it."
---
Related Reading
---
Prototypes of the Pro X were displayed in October at the HostMilano trade show in Italy, where the 95-year-old Milan-based company also showed off a prototype of the Stile grinder, a compact on-demand grinder with flat 58-millimeter all-purpose burrs.
Rancilio also introduced multiple new variants in its recently redesigned Kryo grinder line for commercial cafes.
The revamped Kryo Evo includes on-demand or manual doser models, and the Kryo Elite at the top of the line features titanium-coated flat burrs, a more powerful motor, stepless adjustment and a swiveling digital face that grants access to a wide exit conical chute and anti-clumping mechanism.
Bettis said these are intended to pair well with the company's recently overhauled Classe 5 and Classe 7 espresso machines that now feature fresh aesthetics, new portafilters, and a new brewing system called Steady Brew that involves patented technology for stabilizing the water temperature for each group.
"Our R&D team has been working hard on perfecting the heat exchanger, which is actually an extremely efficient system that can be very accurate if engineered properly," said Bettis. "The Steady Brew system is intended to give baristas more accuracy than a standard heat exchanger or double boiler machine."
The Silvia Pro X is available now for $1,870 in various color options.
Bettis said that while product development for the Stile is still ongoing, a stateside market launch for the new Kryo grinders is planned for next year, at which time an entirely new machine in the Rancilio Specialty line will also be introduced.
---
Does your company have news to share? Let us know here.
Howard Bryman
Howard Bryman is the associate editor of Daily Coffee News by Roast Magazine. He is based in Portland, Oregon.