Virginia-based Aslin Beer Co. has launched a standalone specialty coffee company called Aslin Coffee, which is now roasting for retail and wholesale customers.
The coffee startup made its commercial debut last month with brewed cups and coffee flights served at Aslin Beer locations in Herndon and Alexandria, while offering retail bags for sale in person and online.
The new venture comes six years after Aslin sold its first commercial beer. Last year, the company began producing ciders and meads. Leading the coffee side of the venture is roaster Danielle Moreno, whose interest in specialty coffee follows work in the world of wine.
After studying baking and pastry at the Culinary Institute of America, Moreno worked at Dio Wine Bar in Washington, D.C. When the wine bar had to close its doors due to the pandemic, Moreno — a first generation Filipino-Mexican-American with relatives in Hawaii — headed down to the Aloha State.
---
Related Reading
---
"I needed a break, so I moved in with family on Oahu," Moreno told Daily Coffee News. "But my 'break' quickly turned into a renewed passion for coffee."
Through work at Green World Coffee, a vertically integrated coffee farm and roasting company in Wahiawa, Hawaii, Moreno learned about coffee production and harvesting, as well as roasting on the company's Diedrich IR-12 roaster.
Today Moreno roasts on the same model for Aslin in a facility in Herndon. Beans come in bags labeled with colorful and communicative stickers and QR codes that give customers additional details about the coffees and the many hands that were involved in their production.
"I want all people to care about coffee, including the earth and producers that created these beans," said Moreno. "My goals are to first inform, in a playful and palatable way to my consumer, so later we can acknowledge and take a dive together into sourcing sustainably. Hopefully when they know, they'll care, too, and their care will help support the coffee community all the way back down to our producers and the planet."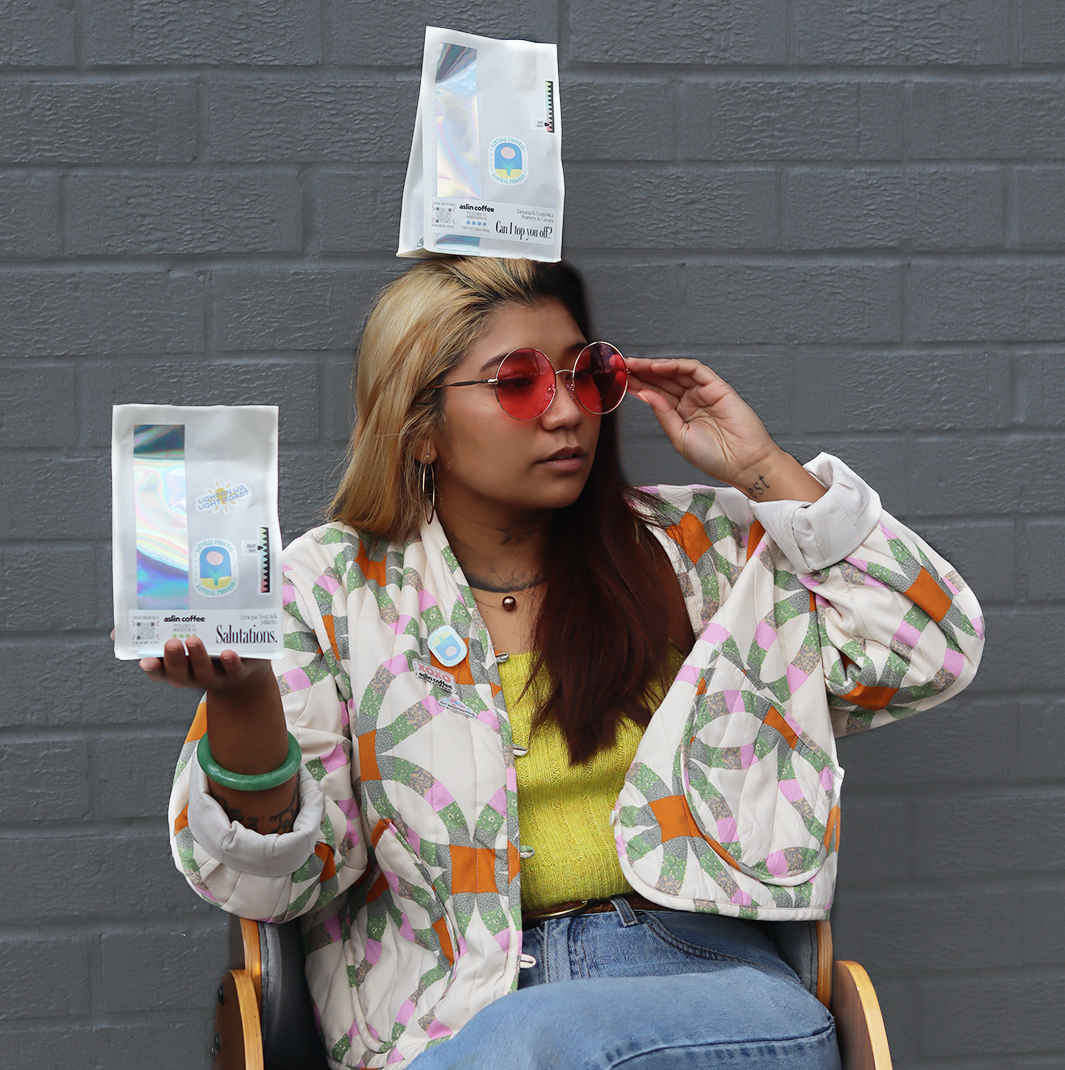 Batch brews, manual brews and cold brews are all now pouring in Aslin's two beer halls, while kegged cold brew may soon be available to wholesale buyers. Additional plans include a standalone Aslin Coffee house in Herndon in the spring, followed by a location in Pittsburgh in this summer, at which time a canned cold brew product is also expected to launch.
In the meantime, Aslin Coffee is reaching out directly to drinkers while adding to the local specialty coffee scene.
"I plan on holding a monthly class for basic coffee intro and more tastings, to make sure we maintain accessibility," said Moreno. "I want our consumers to get to know us, and for us to know them."
---
Tell us about your new coffee shop or roastery here. 
Howard Bryman
Howard Bryman is the associate editor of Daily Coffee News by Roast Magazine. He is based in Portland, Oregon.