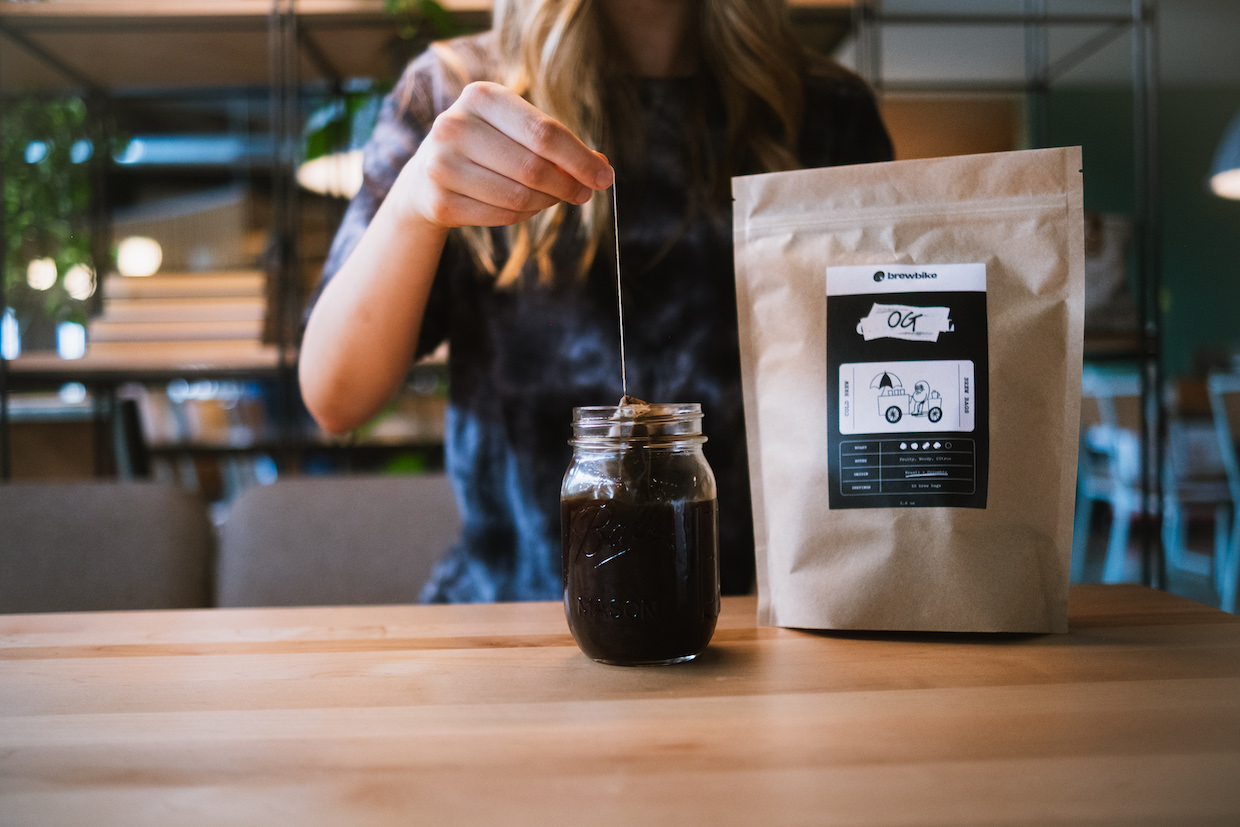 Austin, Texas-based coffee retail chain Brewbike has raised $3 million in a bridge funding round. The company plans to bring its student-run coffee kiosk and subscription concept to more college campuses throughout the United States.
Brewbike, founded as a single coffee kiosk with cold brew subscriptions by a handful of Northwestern University students in 2015, is in the process of opening on 11 college campuses for retail and local delivery, primarily in the Southeast and Southwest United States.
The company, which raised $850,000 in a seed round in 2018 and $2 million more in 2019, said the new $3 million round will be used to boost existing campus operations and facilitate expansion to new campuses. Numerous private venture capital firms and individual investors contributed to the round.
---
Related Reading
Austin's Creature Coffee Gets Creative with In-House Roasting
With Single-Use Pourovers, Copper Cow Coffee Lands $8.5 Million Round
Cold Brew and Cascara Drink Maker Riff Lands $2.5 Million Seed Round
---
Unlike traditional retail coffee shop models, Brewbike claims to empower student employees by giving them hands-on entrepreneurial experience and a voice in campus management.
While employing hourly baristas, contract photographers and full-time campus managers, Brewbike also offers executive titles such as "Campus CEO" or "Campus COO" to hourly workers with commitments as little as 12 hours per week and pay as little as $15 per hour.
"I'm so excited about what this round will do for our business. With this new funding, we've launched our direct-to-consumer product, built a new brand and website, are expanding from four to 11 campuses with more on the way," Brewbike CEO Sierra Bloodgood said in an announcement of the new funding round. "We are excited for the reach and impact this funding will allow us to have and are excited to partner with everyone who participated."
---
Does your coffee business have news to share? Let our editors know here. 
Nick Brown
Nick Brown is the editor of Daily Coffee News by Roast Magazine.