Inside a former bouncy house complex outside Boston, coffee beans now bounce around the drum of a Diedrich CR-70 roaster recently obtained by Atomic Coffee Roasters.
Production at the 10,000-square-foot roastery officially began last summer following a tight turnaround between getting the keys to the former Boston Bounce location in Peabody, Massachusetts, and the arrival of the hulking new machine 26 days later.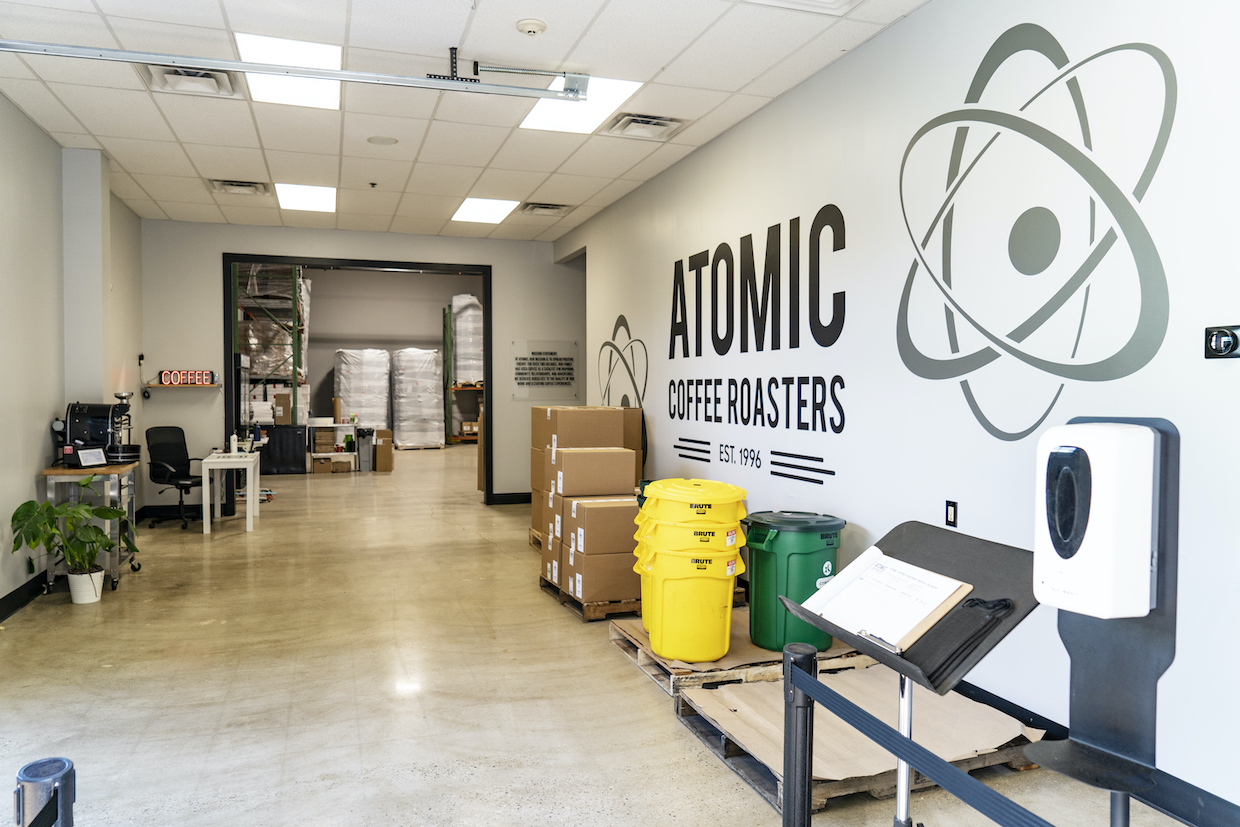 Within that time frame, the Atomic team installed a garage door and opened two walls to make way for the roaster, while replacing the bounce house's former "cosmic" carpeting with suitable production flooring and other interior renovations.
In total, the capital outlay for the new roastery cost the Atomic team about $2 million, a substantial investment that was precipitated by consistent growth that maxed out its previous 2,000-square-foot roasting space in nearby Salem.
"In 2020 we really maxed out the capacity of both our roaster and the production space, and so we started a plan to buy a new roaster and find a landing spot for it," Atomic Coffee Roasters VP of Operations Spencer Mahoney recently told Daily Coffee News. "We were always working within the confines of our small Salem footprint, and we really stretched that square footage for all it was worth."
---
Related Reading
21 New Coffee Shops This Year: Eastern United States
In Boston, the Sun Also Rises with Night Shift Roasting
Aero Coffee Roasters Rolls Into Retail Roastery and Bakery Outside Boston
---
The wide open space at the Peabody location allowed the business to reinvent production flow for the family-run roasting business, which grew out of the original Atomic Cafe brand, opened by two brothers with a single location in 1996. The company began roasting its own beans inside the original shop with a Diedrich IR-7 roaster in 2001 before eventually spinning off the Atomic Coffee Roasters brand and investing in an IR-24.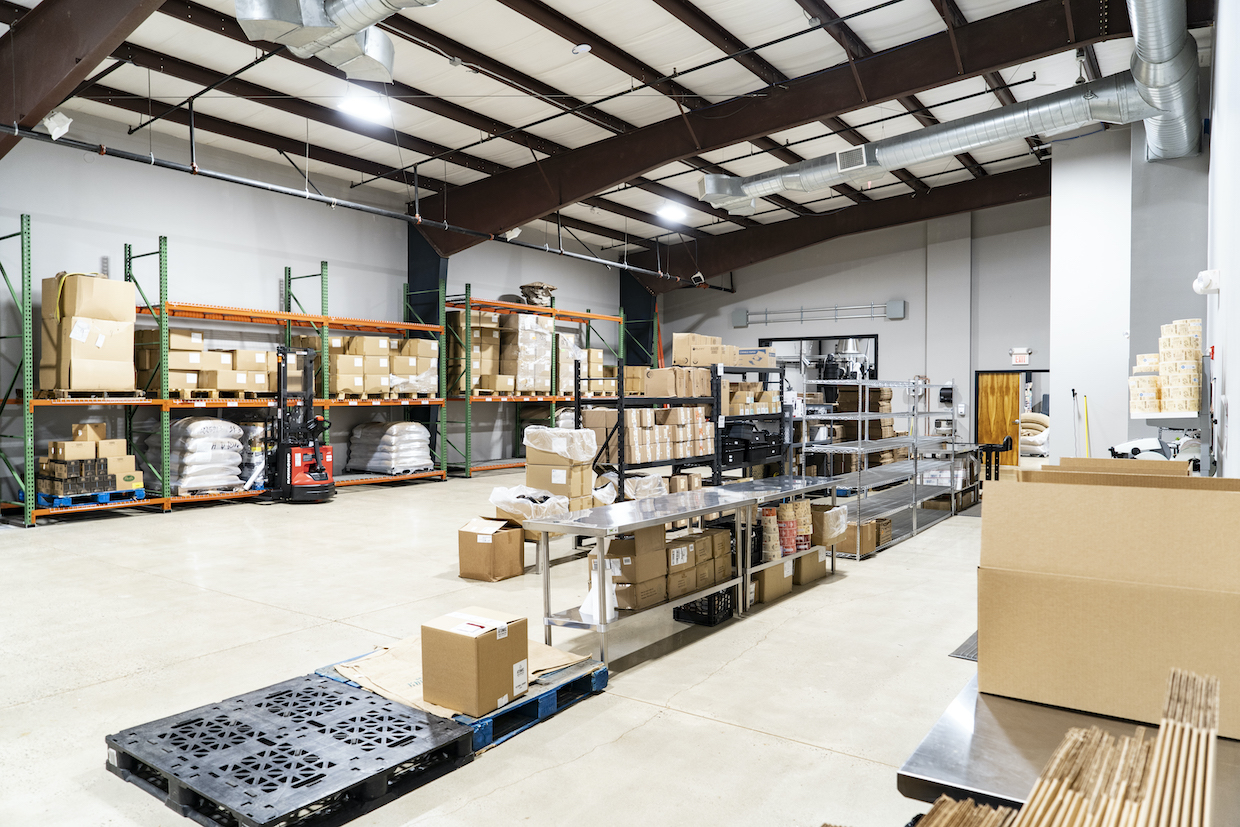 Catering to ever-growing demand, Atomic now boasts two identical 4,000-square-foot rooms inside the new production headquarters — one for production roasting and one for fulfillment.
"Basically we look at production being everything from cooling bin to sealed bag, and fulfillment is making sure that each bag makes it to its proper home, whether a local market, cafe," Spencer Mahoney, whose brother Logan heads sales for the company, said. "This has really helped keep us organized, and keeps our team knowing exactly what their role is during each part of the day."
The remaining 2,000 square feet at the new production center includes a quality control room with an IR-1 machine for roast profiling, an employee room with a coffee bar outfitted with a La Marzocco Linea, and traditional office rooms.
"This move has been a game changer for us," said Mahoney. "We have a growing network of wholesale partners, and the new capacity and space will allow us to continue focusing on and growing those partnerships, while also opening new doors for things like coffee education and barista trainings."
---
Tell our editors about your new coffee shop or roastery here.
Nick Brown
Nick Brown is the editor of Daily Coffee News by Roast Magazine.