A new coffee-by-day, cocktails-by-night bar in Hong Kong's bustling Happy Valley neighborhood seamlessly combines elements of 20th-century Milanese cafe style and 1980s Memphis design style within a contemporary urban setting.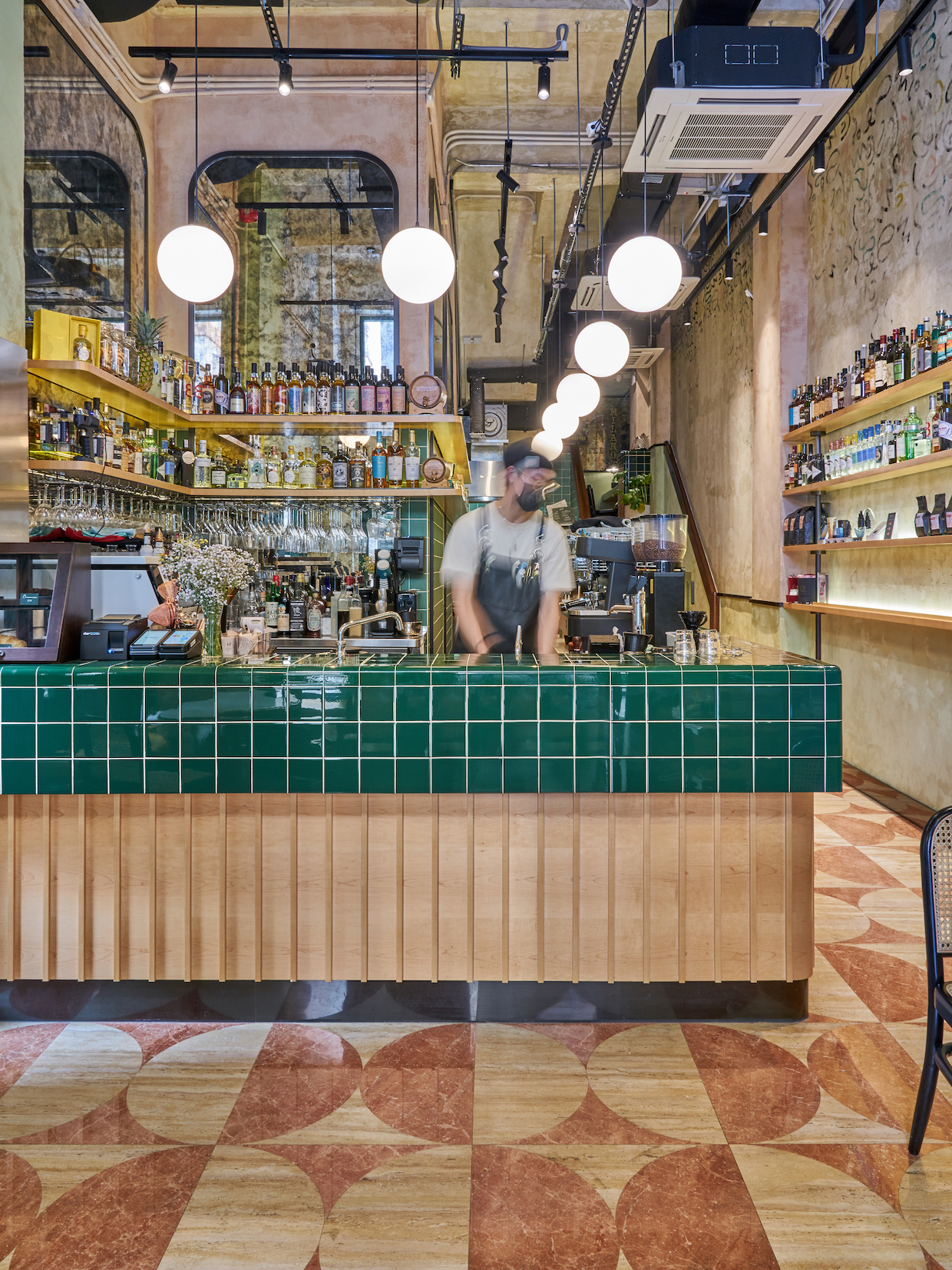 Designed by Hong Kong-based JJ Acuna / Bespoke Studio, the 900-square-foot Coffeelin (Instagram link) bar became the first cafe in Asia to serve and distribute coffees from the Italian roasting company Torrefazione Griso (styled as GRISO Coffee here) when it opened last June.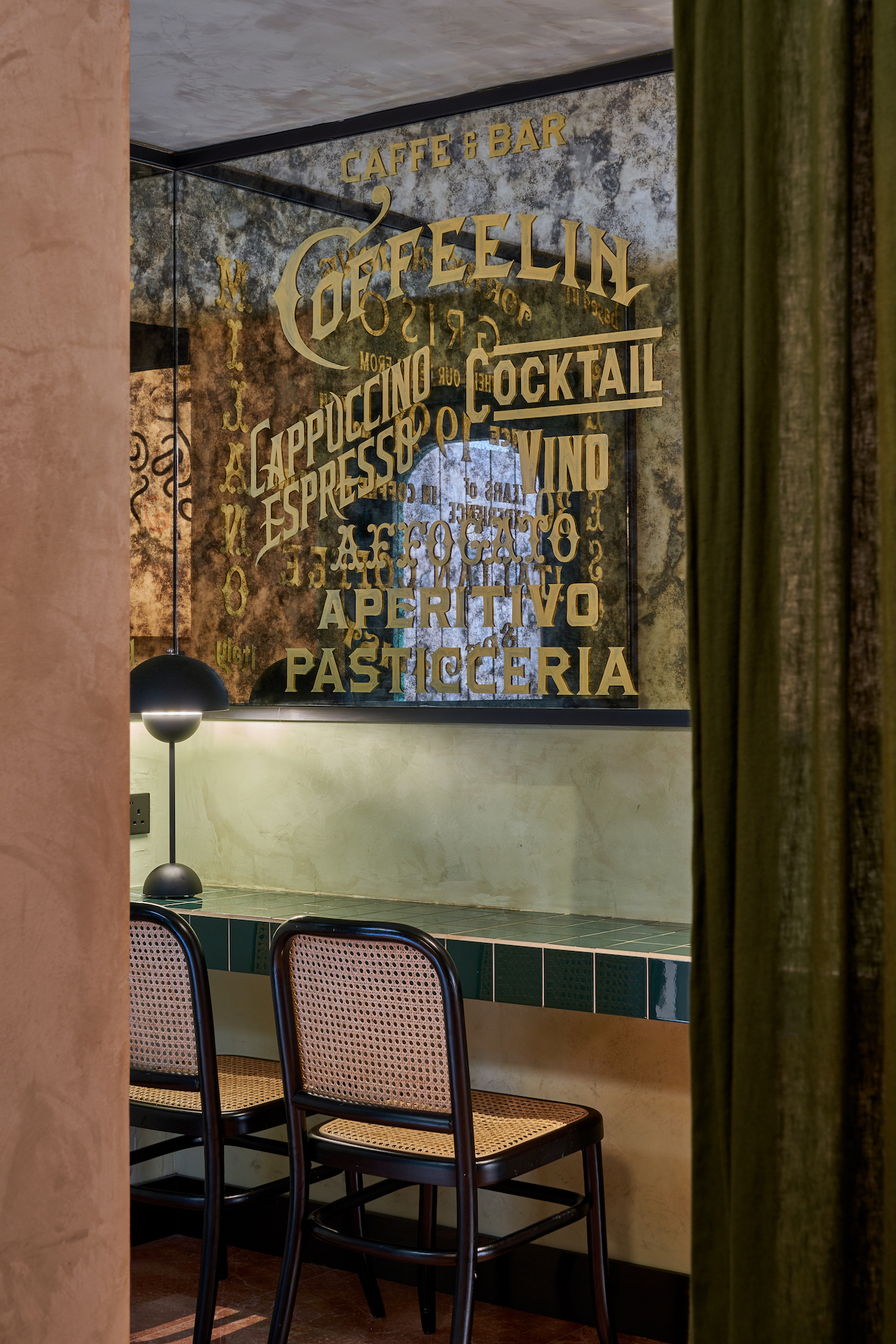 That relationship inspired the vintage Milanese cafe design, brought to life by elements such as a patterned marble floor and Milanese tables with hardwood walnut and terrazzo stone tops that recall the 1920s and 1930s, as well as factory pendant lights that take inspiration from Milan in the 1960s and 1970s.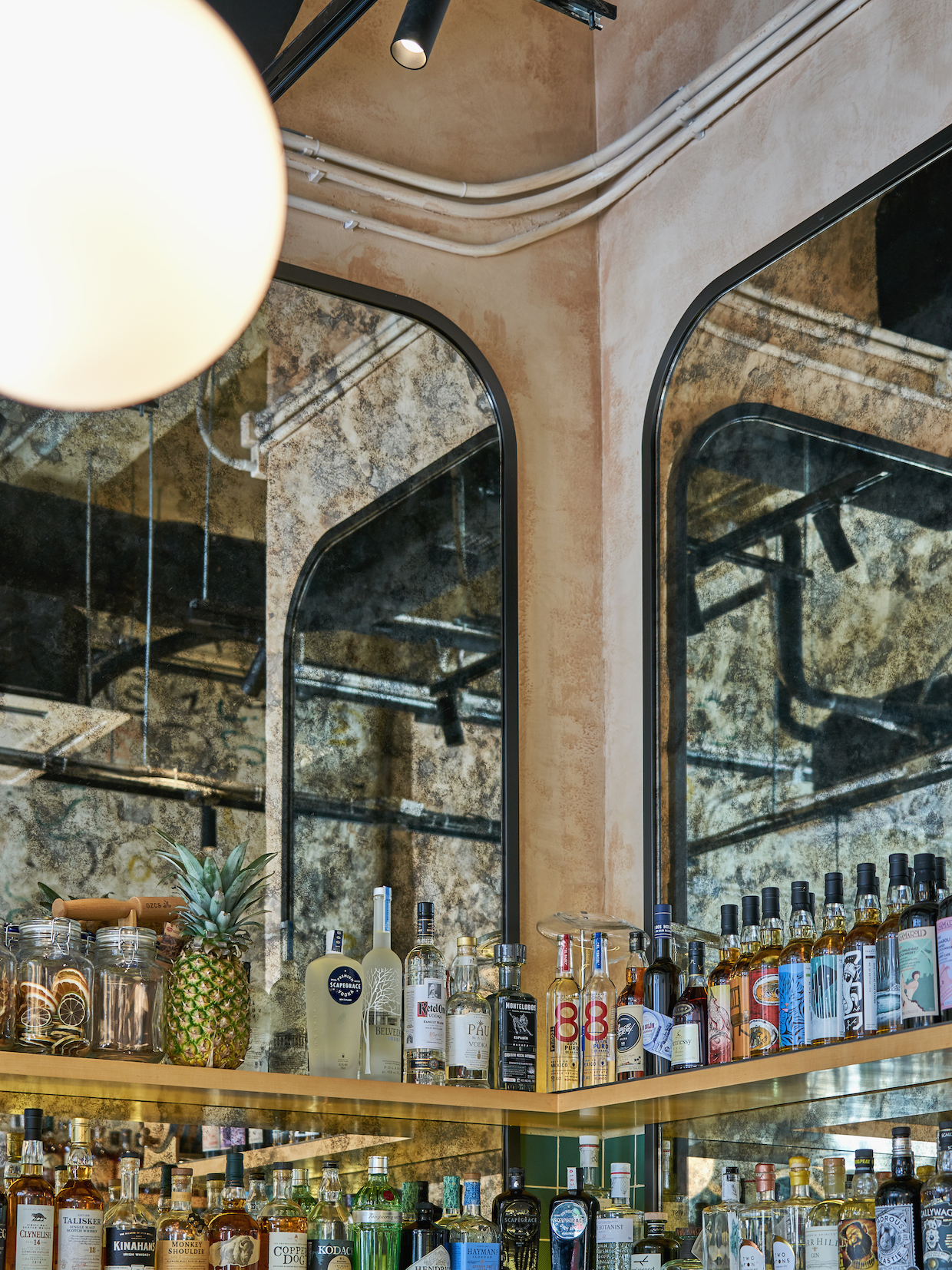 Those elements coexist with mirrors and graphics on the walls that reflect the Memphis design style, which is often characterized by bold geometric shapes, bright uniform colors and repetitive patterns.
Designed by JJ Acuna / Bespoke Studio and applied by Elsa Jeandedieu Studio, hand-painted Memphis graphics on Venetian plaster finishing create what JJ Acuna described as "a rhythmic design pattern throughout the space from its facade outside to the walls inside."
"Hand-painted graphic works further define the space with coffee terms and menu items written on the nostalgic mirrors by local artist Katol Lo, while an exterior timber signage with GRISO's logo was customized by Hong Kong artist Start From Zero," the firm said in a design statement shared with DCN.
"The intimate space is filled with natural light and is decorated in a harmonic bright color palette," the studio continued. "Blush, beige, siege, crème and mid-green tones define the wall paintings and Venetian plaster finishing on the walls… With a youthful and welcoming approach to creating an open space filled with natural sunlight, the color tones emphasize JJ Acuna's aim to create a wholesome neighborhood coffee-to-cocktail destination."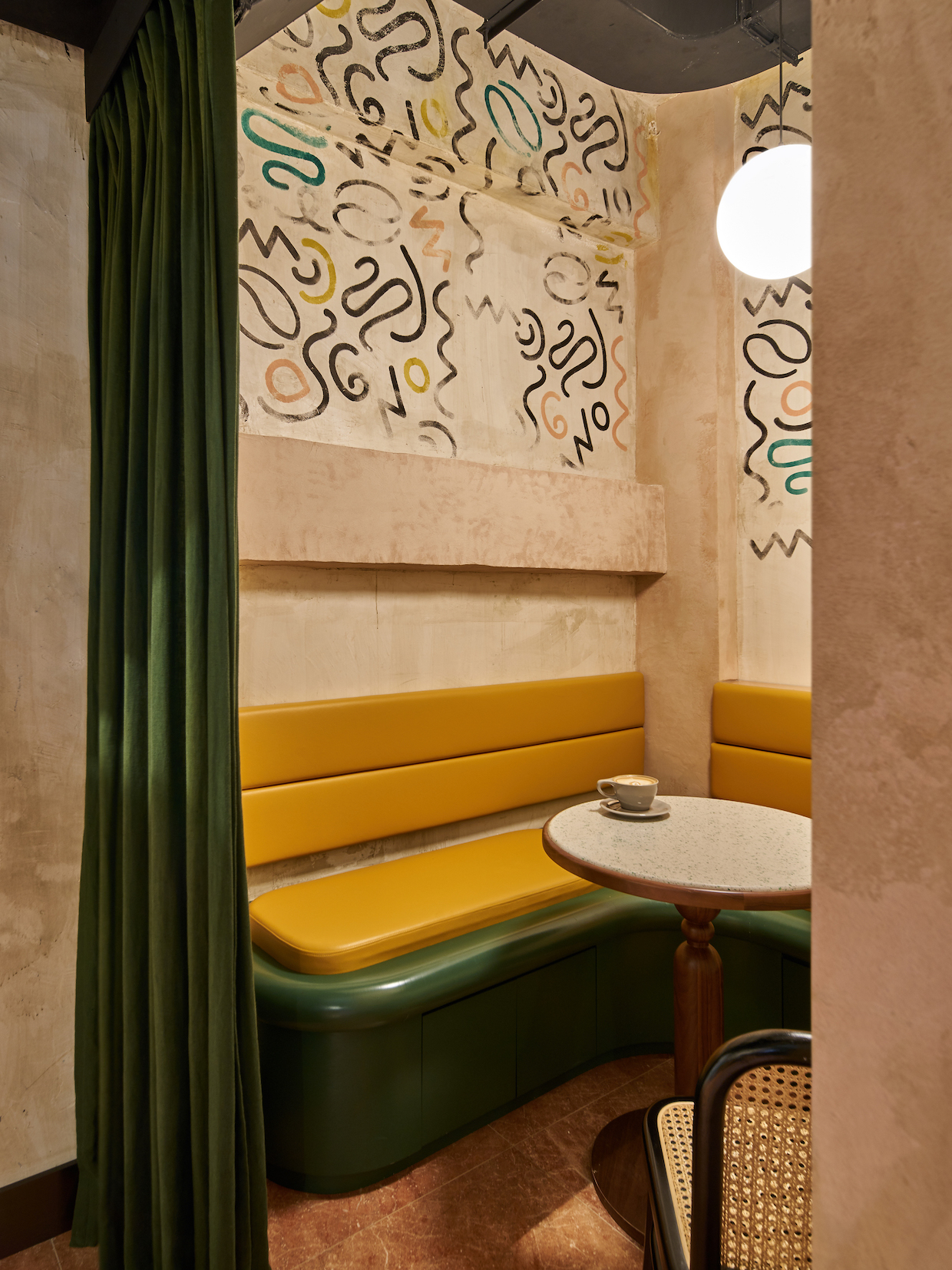 ---
Read more from DCN's ongoing Design Details series here. If you are a coffee shop owner, designer or architect and would like to submit your project for consideration, feel free to reach our editors here.