Scottish manual coffee grinder company Knock is marking the fifth anniversary of its Aergrind grinder with the release of an entirely plastic-free version featuring new burrs and other component upgrades.
The compact, stepless manual grinder, which is designed specifically to nest inside an Aeropress brewer, features a new set of titanium nitride 38mm conical burrs made by Italy's Italmill.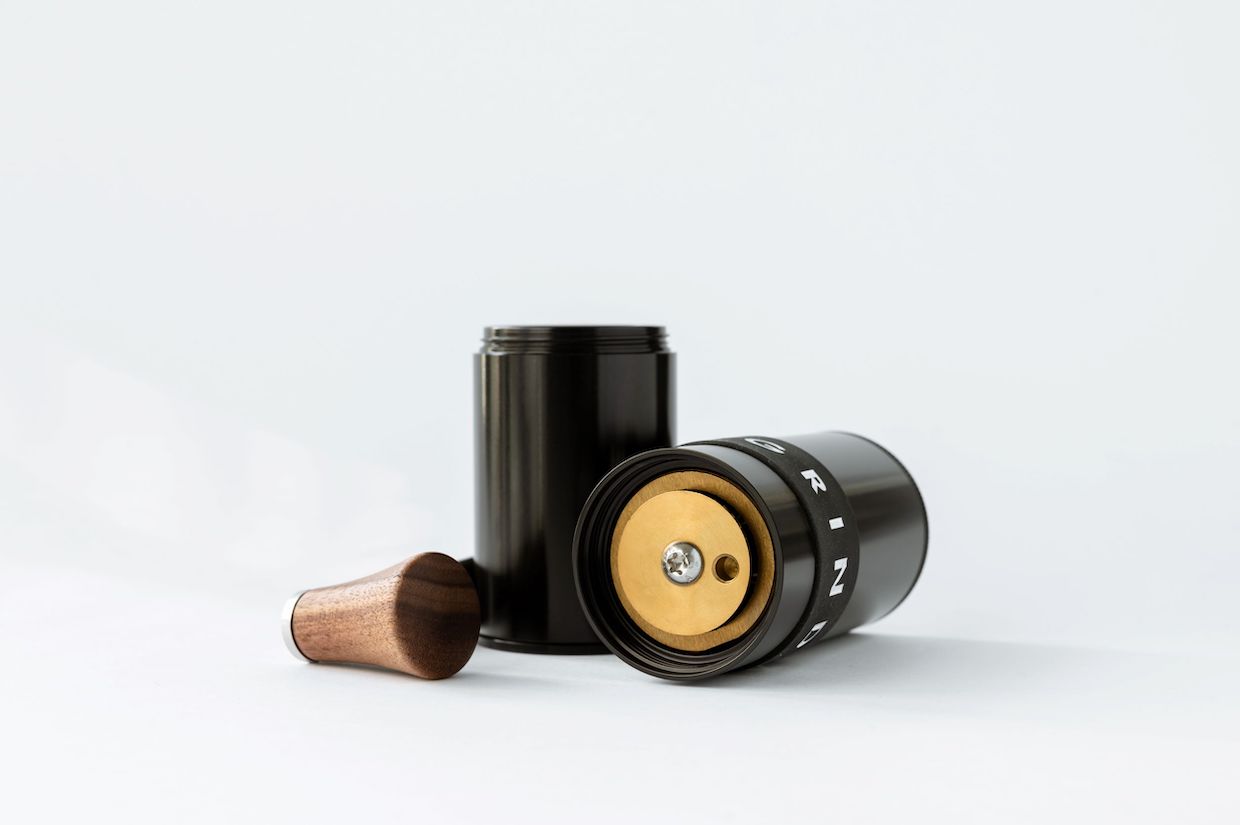 At the top of the grinder is a more durable adjustment dial made from laser-engraved aluminum. The crank arm is now magnetically mounted, and the molded plastic knob on the crank has been replaced by a larger handmade walnut wooden knob.
The knob change is one Knock Managing Director and Co-Founder Peter Kilpatrick has been looking forward to since the early days of the Aergrind.
"The Aergrind was originally envisioned in 2016 to address both the design challenges of its close compatibility with the Aeropress and to hit a performance level at a particular price point," Kilpatrick told DCN. "Molded parts were initially seen to be a key component to achieving this, despite being one we were not entirely happy with."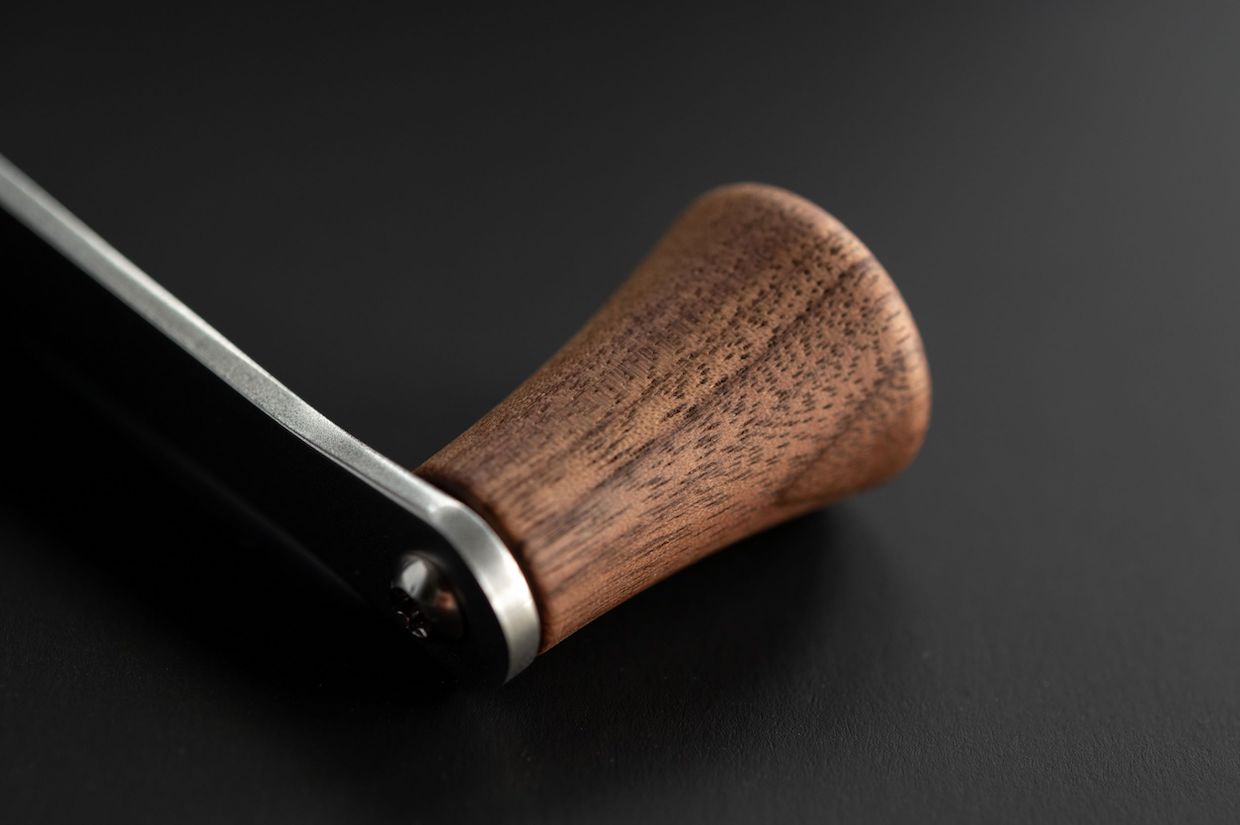 Baristas have been spotted using Knock-made grinders at various brewing competitions over the years, beginning with Mark Williamson at the London Coffee Festival in 2014 and more recently in 2021 with Czech Aeropress Championship 3rd place finisher Denis Kramář, who used an Aergrind. Danish Aeropress Championship 2nd place finisher Kristian Lildholdt last year used a Knock Feld47.
The O-ring fitment of the 2022 Aergrind has been replaced with a threaded, screw-in unibody construction. The build of its bearing axle has also been reinforced for long-term use. The grinder's plastic lid has been replaced by a metal version.
---
Related Reading
---
All of these changes are in keeping with Knock's environmentally-oriented quest for longer product lifetimes made through processes kept as close to home as possible.
"We've been trying to minimize and reduce the environmental impact of our products since our inception," Peter Kilpatrick said. "The localized production and sourcing has always been a key part of this at Knock — minimizing the transportation miles behind both grinders and the parts that they are built from."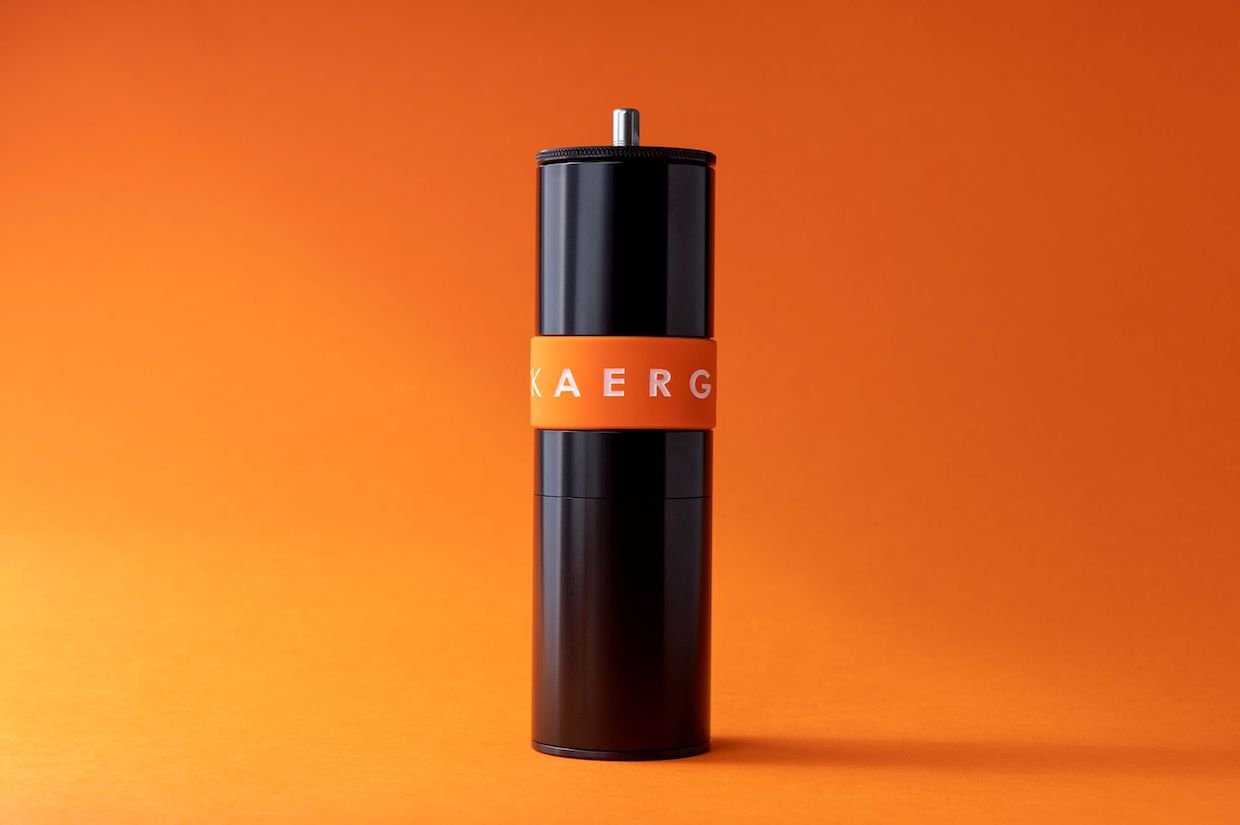 Founded 12 years ago in Edinburgh by Kilpatrick and Dr. Uwe Stein, Knock began transitioning its packaging away from foam protective layers and bubble wrap roughly two years ago in favor of recyclable cardboard and an organic cotton carry bag.
Currently entering a production run, the new Aergrind is slated to ship to customers later this Spring. The final retail price for customers in the United States has yet to be determined but is expected land between $170-$180 USD, according to the company. Preorders are currently being accepted online at £116 (US$144.93 USD) plus shipping from the UK.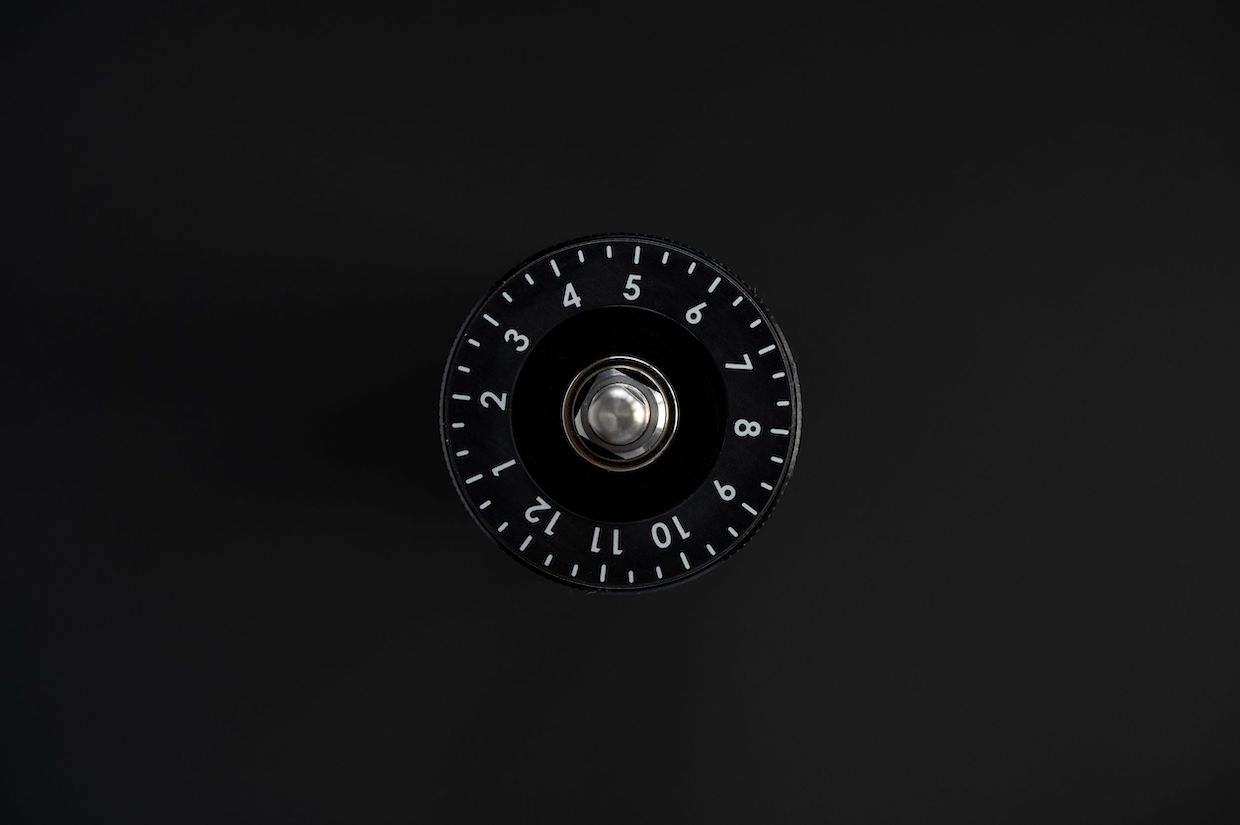 "We're not just slapping a leather jacket on rebranded Chinese grinders," Kilpatrick said. "The Aergrind is designed and predominantly machined in Scotland and, wherever possible, that means we're not trading cheap supply lines against passing the long-term impact cost of our material and sourcing choices onto the next generation."
A variety of wood options for the knob will roll out over the course of 2022. Knock has also partnered with British and European brush makers to produce custom beechwood brushes with natural bristles to include with the grinders.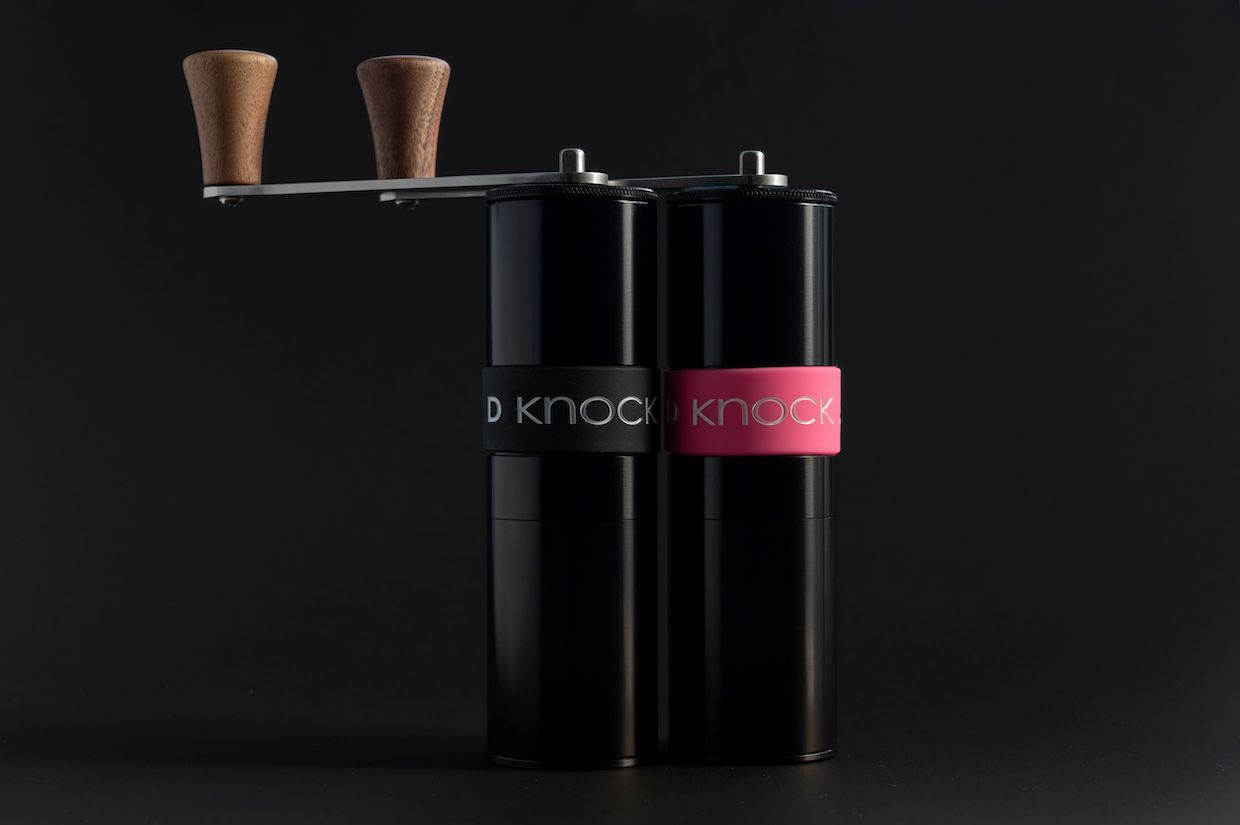 "These changes are the most visible aspect of a continuous, ongoing process that is being built back into our design ethos, where chasing low-cost is far less important than chasing low impact," said Kilpatrick. "Frankly, it feels great."
---
Does your coffee business have news to share? Let DCN's editors know here. 
Howard Bryman
Howard Bryman is the associate editor of Daily Coffee News by Roast Magazine. He is based in Portland, Oregon.