A stylish new commercial espresso machine line under the name Levee Espresso has come forth from Turkey, with U.S. shipment of single-group and 2-group machines expected to begin this spring/summer.
Levee Espresso is a subsidiary of the nearly 100-year-old company Helvacıoğlu Kahve, based in Ankara, where today head roaster İshak Eryiğit uses high-volume Probat and Hasgaranti roasting equipment to turn out 100-kilo and 200-kilo batches under the original brand name.
The company initially launched Levee as a high-end roasted coffee brand in 2020 before transitioning the name into espresso equipment through a collaboration with the Italian industrial design house Pininfarina, known for its work with legendary automotive brands such as Ferrari, Alfa Romeo and Peugeot.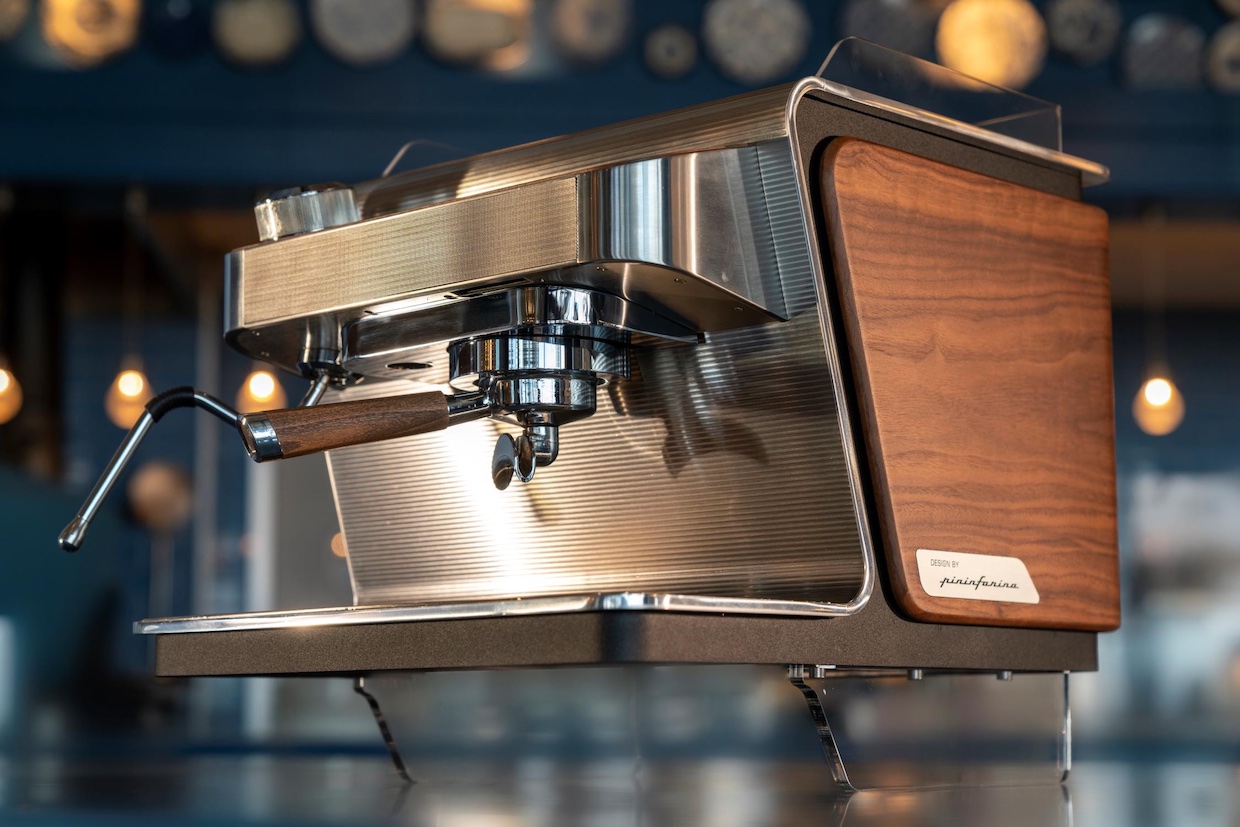 The glass support legs of the Levee Espresso machines are designed to create the appearance of floating above the counter, while embedded LED dot-matrix displays on the barista-facing top panels provide retro-futuristic vibes while conveying water temperature and shot timer info.
Each group in the 2-group model is fed by its own 1.5-liter brew boiler, while a 12-liter steam boiler provides steam and hot water. All boilers are made from stainless steel and are controlled by adjustable PID systems. The dual-boiler single-group machine features a 1.5-liter brew boiler and a 4.5-liter steam boiler.
---
Related Reading
---
Both machines are fed fresh water only from direct plumbing connections, by way of external rotary vane pumps. Inside the machines, Fluid-o-Tech gear pumps are used for water delivery at PID-controlled adjustable brewing pressures. Baristas can program up to five phases of pressure in for individual shot profiles that can be stored and executed through the push of a button on the machine.
A linear potentiometer controlled by a horizontal lever on the front of the group allows baristas to adjust brew pressure manually during extractions, and those shot profiles can also be recorded.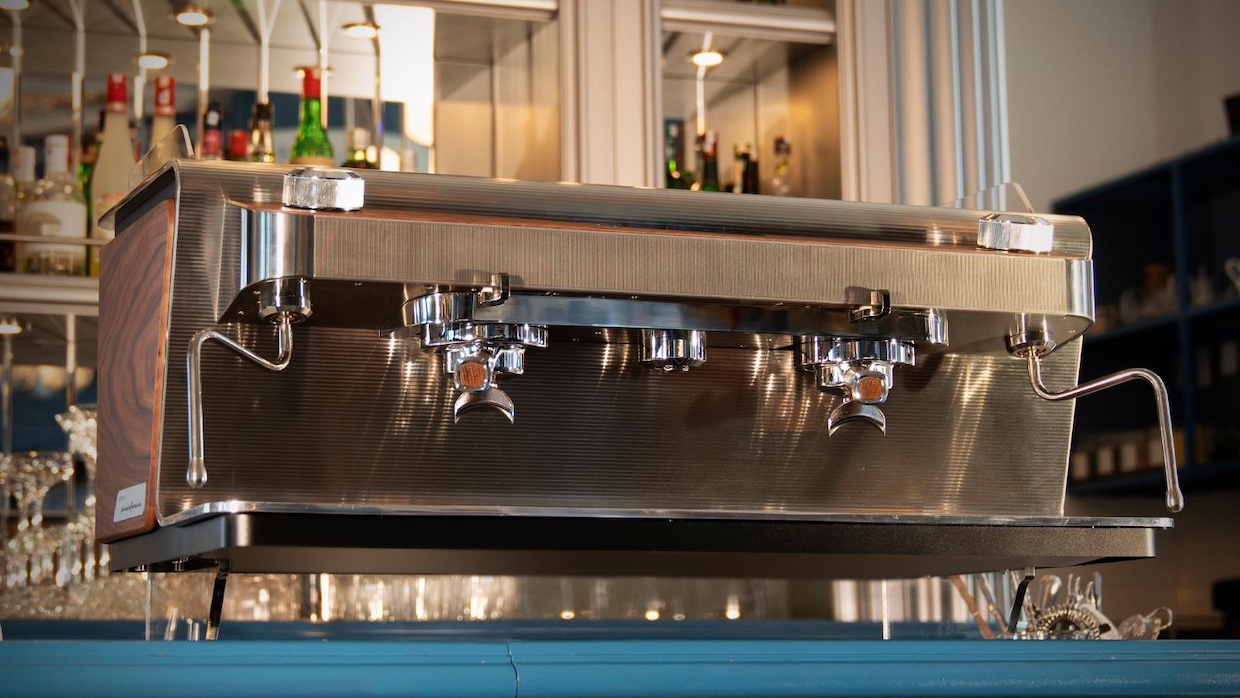 Levee Espresso CEO H. Barış Helvacıoğlu told Daily Coffee News the company sourced its custom-made potentiometer from Betatronix, a company based in Long Island, New York whose components are also used in space, marine and aviation applications.
"With the help of this component, the most precise profiles can be displayed quickly, without applying force," Helvacıoğlu told Daily Coffee News. "In professional use, a barista can move rapidly and brew coffee without getting tired while using a Levee espresso machine, which also allows improved communication possibilities with the customers."
Exterior case customization options include numerous woods — including walnut, walnut root and rosewood — as well as stainless steel, leather and carbon fiber.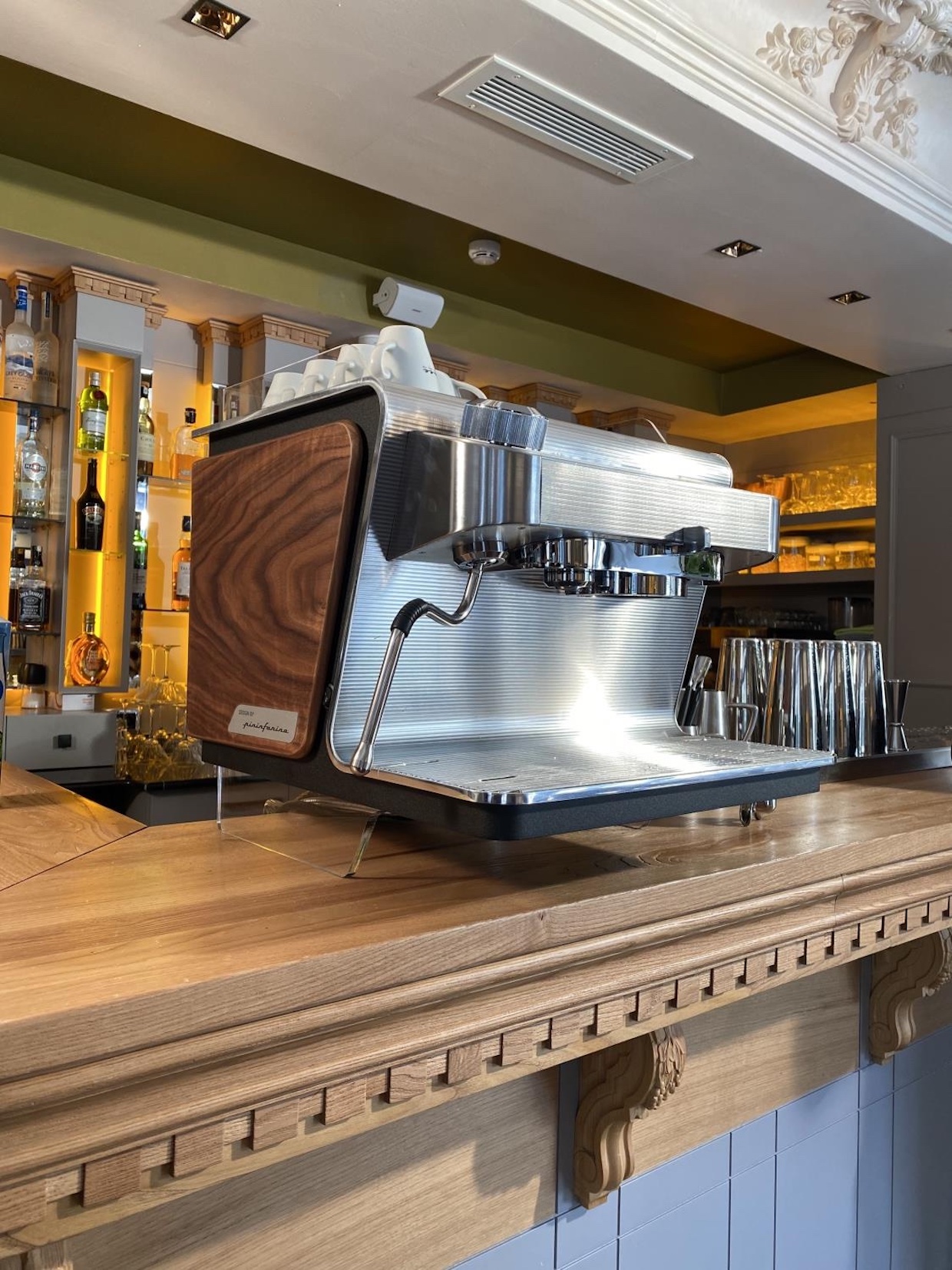 Sales will begin later this month for machines expected to be shipping to U.S. customers later this summer at prices of $12,500 for the single group and $24,500 a 2-group. Helvacıoğlu said a 3-group Levee machine plus additional customization options are in development.
---
Does your coffee business have news to share? Let DCN's editors know here.
Howard Bryman
Howard Bryman is the associate editor of Daily Coffee News by Roast Magazine. He is based in Portland, Oregon.