In conjunction with the World of Coffee trade show this week in Milan, Italy, Dutch roasting manufacturer Giesen is releasing a new feature-rich small-batch machine called the W6 Pro.
Additionally, the company has announced the forthcoming release of its largest production roaster to date to run on electric power, the W15E, scheduled for production next year.
The Giesen W6 Pro
The new gas-powered Giesen W6 Pro is the third model in what the company says its most popular machine line in terms of capacity.
While boasting one additional kilogram of batch capacity over its 6-kilo capacity predecessors the W6A and the electric-powered W6E, the W6 Pro also accommodates Giesen's proprietary, subscription-based professional roasting software, Giesen Profiler.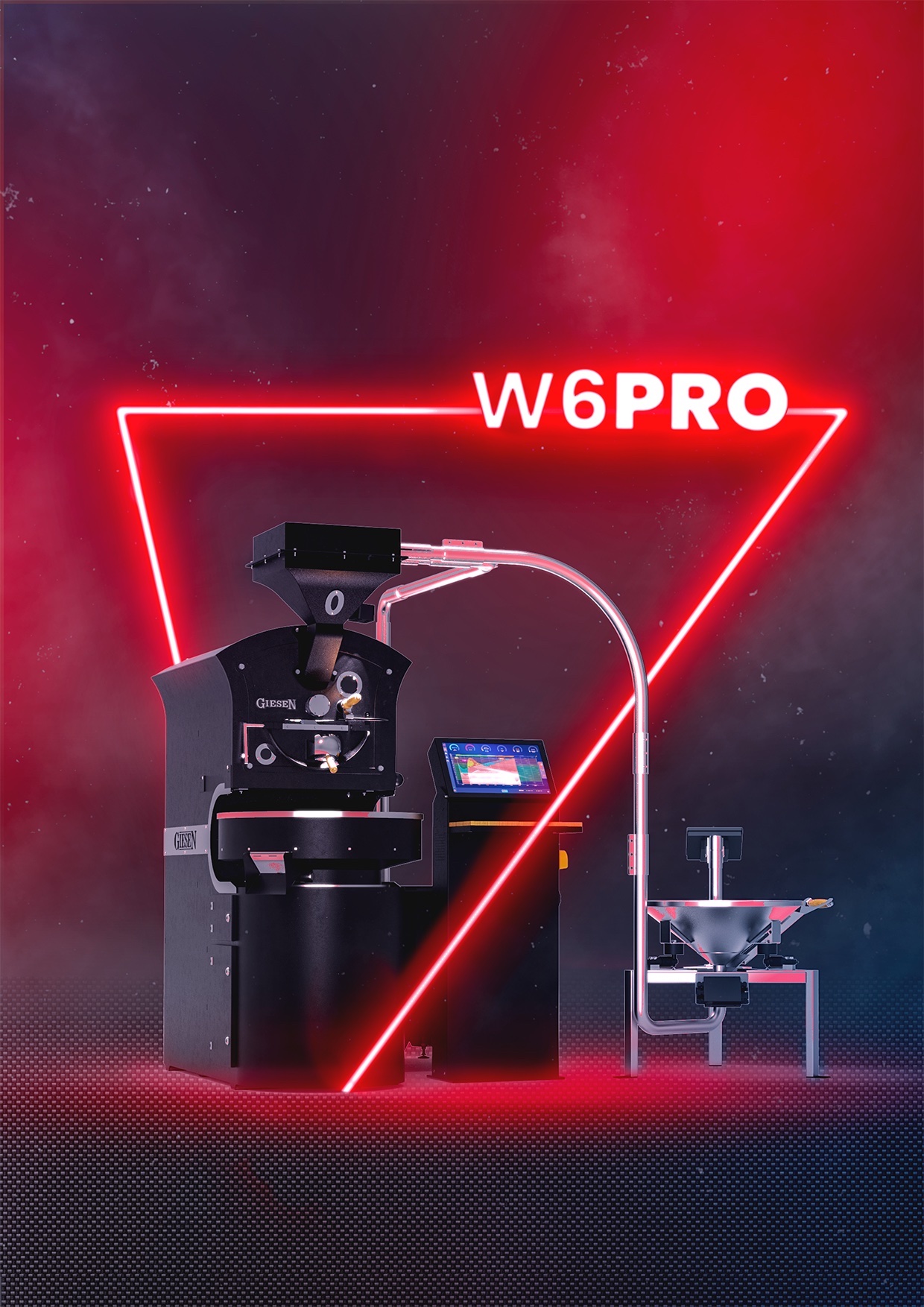 Hardware such as the intake valve, the stirrer, the discharge and the cooling fan can be controlled through the software, which also allows for the storing, automation and execution of roast profiles. Though the software, specific events, such as bean temperature, can act as triggers for automated adjustments to variables like power and intake levels.
Other features not found in previous W6 models include an advanced cooling process through which a cooling sieve sensor and speed adjustments can help dictate the speed of cooling, to as little as under 2 minutes, according to the company.
---
Related Reading
---
Other W6 Pro features borrowed from Giesen's larger-capacity models include a premix burner and a built-in green coffee conveyer system that relies on vacuum suction while eliminating the need for roasting staff to lift heavy bags to the top of the hopper.
The Giesen W15E
Giesen is also releasing an electric version of its 15-kilo-capacity production roaster, the W15. The new W15E will boast a new dual heating system and the same customizability options available for its gas-powered counterpart.
Expected to enter production in the early part of 2023, the Giesen W15E would become the first production roaster over 10 kilos of capacity to reach the market, barring other new additions.
The company says it is currently accepting pre-orders of W15E machines.
[Editor's note: This story has been updated. A previous version included a typo that identified the Giesen W6E model as the WGE. Additionally, a clarification has been made regarding the availability of Giesen Profiler.]
---
Does your coffee business have news to share? Let DCN's editors know here.