The Cup of Excellence (CoE) and the Nicaraguan national coffee commission CONATRADEC have announced 26 winners of the country's annual green coffee competition, including three natural-process coffees occupying the top three spots.
The winning coffees, all of which scored 87+ points according to an international jury of professional cuppers led by CoE Head Judge Eduardo Ambrocio, will be headed to an online auction available to CoE members on Aug. 4.
A separate auction of "National Winners" — including 11 coffees that scored between 86.09 and 86.88 — will run from Aug. 1-12.
Overall, the 26 CoE-winning lots comprise 11 different coffee varieties, four core post-harvest processing methods, with coffee submissions coming from producers in five different growing regions.
The first-place winner is a Catuai Rojo (red Catuai) from the farm El Avión that was produced by Mario José González Rodríguez. The coffee scored 90.71 points. The second-place winning coffee, a Maracaturra from finca Buenos Aires, scored 89.65 points. The third-place coffee, another Maracaturra, was produced at finca Un Regalo De Dios and scored 89.53.
Each of the top three coffees featured natural processing.
---
Related Reading
---
Ambrocio, who had not judged in Nicaragua since the country's inaugural CoE competition 20 years ago, expressed excitement about the diversity of cup profiles in the competition, both in terms of coffee varieties and through the refinement of processing methods.
"Cupping other processes than washed was delightful to me, as well — amazing naturals showing cleanness, complexity, and consistency over time," Ambrocio said in an announcement from the nonprofit CoE. "It is a big surprise to me that the best coffee is a traditional Catuai 'designed' by a well-done natural process."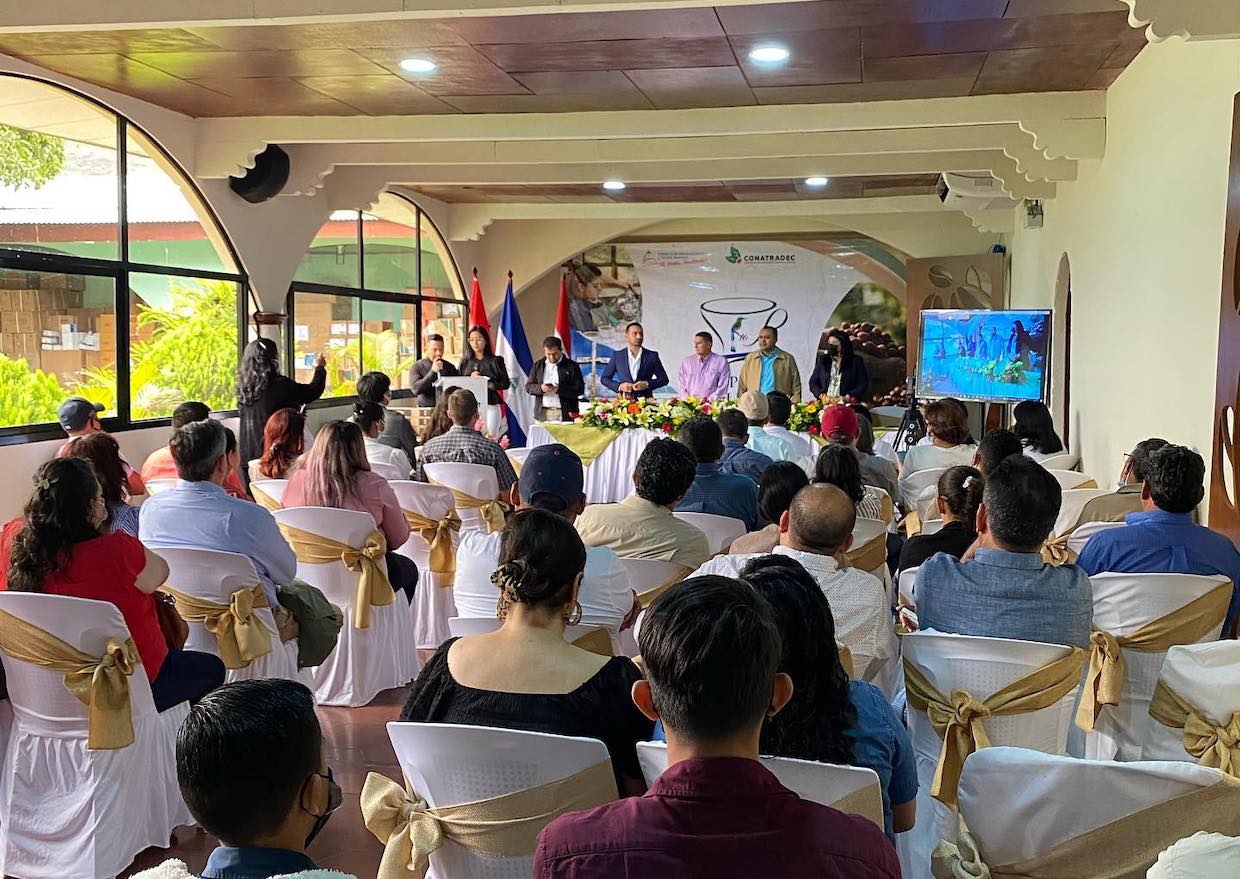 Ambrocio further praised the "constant progress that the producers are doing in terms of varieties and processing."
Information about the forthcoming auctions and advance sample sets can be found through the Alliance for Coffee Excellence website.
---
Does your coffee business have news to share? Let DCN's editors know here.