Polish commercial cold brew equipment brand HardTank has revealed the HardTank Dispenser, a countertop tap system designed to connect directly to the company's Baby HardTank cold brew machine.
The new dispensing system, which just won an SCA Best New Product award at the 2022 World of Coffee event in Milan, Italy, acts as a container, cooler and dispenser that draws ready-to-drink coffee from the brewer through sealed tubing without oxidation. Its 4-liter capacity matches that of the Baby HardTank's maximum batch size.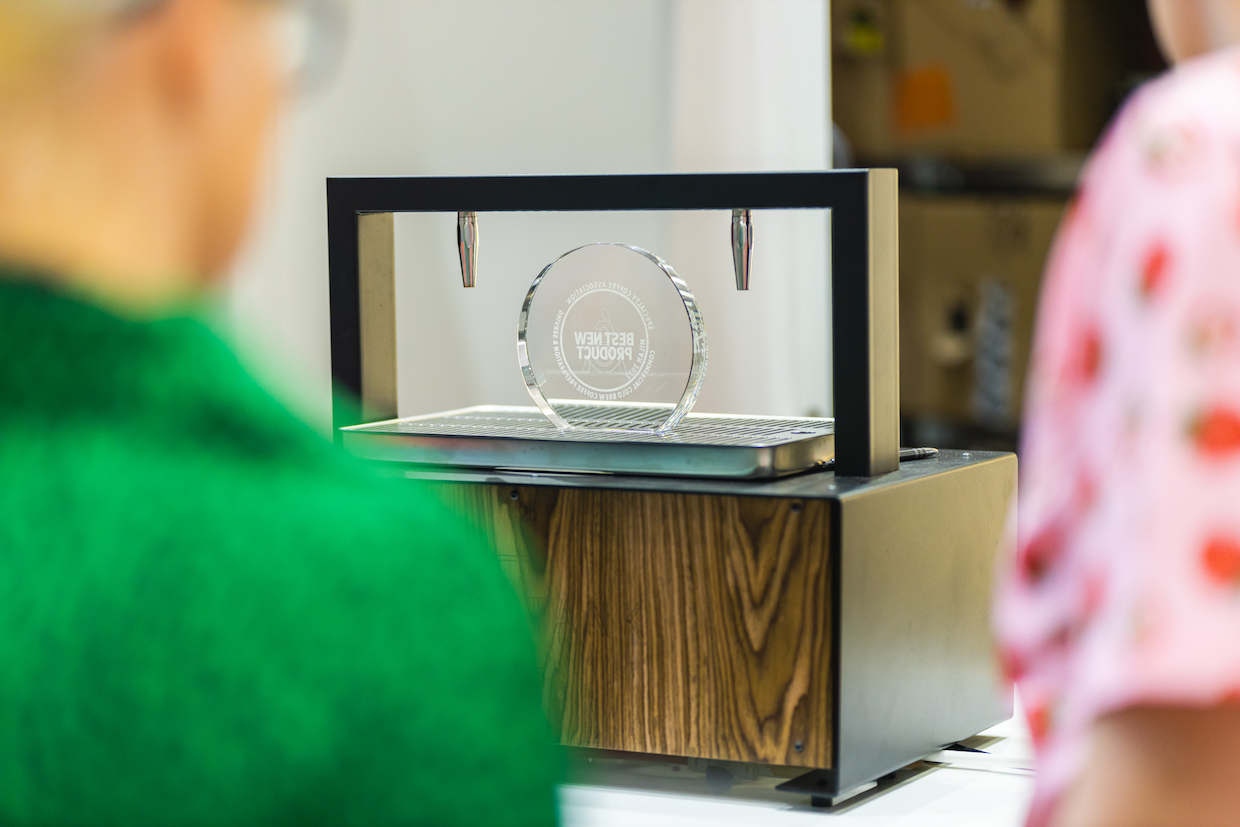 The machine can dispense still and nitro coffee simultaneously through its two faucets, while the connection allows users to clean both the dispenser and the brewer simultaneously with a single dose of cleaning chemicals in one automated routine.
Krzysztof Barabosz, CPO and Head of Coffee for Hard Beans Coffee Roasters, parent company of HardTank, told Daily Coffee News that the Dispenser's functionality is also not limited to its connection to the Baby HardTank.
"[Baby HardTank] is the main brewer used with the Hardtank Dispenser, but the machine works also with other brewers," Barabosz told Daily Coffee News. "You can transfer the beverage from a keg, or pour it manually into the tank from the top. You can use it with coffee, tea, and spirits."
Connectivity within the HardTank Dispenser extends beyond the physical through built-in wifi and a smartphone app. Through the app, which is still in development, users can check and set the storage/dispensation temperature, designate which tap dispenses still or nitro coffee, check the remaining beverage volume, and set a time-based automated dispensation dose.
---
Related Reading
---
Hard Beans Coffee Roasters launched in 2017 as the in-house roastery of Kofeina Art Cafe in Opole, Poland. Its original HardTank brewer was a square, roughly dishwasher-size machine used for brewing roughly 20 liters of cold brew at a time that can be dispensed through a faucet mounted on its top surface.
The Baby HardTank, which won an SCA Best New Product award in 2021, stands a more countertop-friendly two feet tall with a wooden exterior case. The machine also provides an engaging visual display of the brewing process.
Hard Beans uses an 800-liter HardTank brewer for production of its canned RTD nitro coffees in Opole. Barabosz told Daily Coffee News that by the end of the year they hope to build a 2,000-liter HardTank production brewer.
Currently the company has partnered with Illinois-based batch brewer maker Fetco to expand distribution of both the Baby HardTank brewer and the HardTank Dispenser into the United States.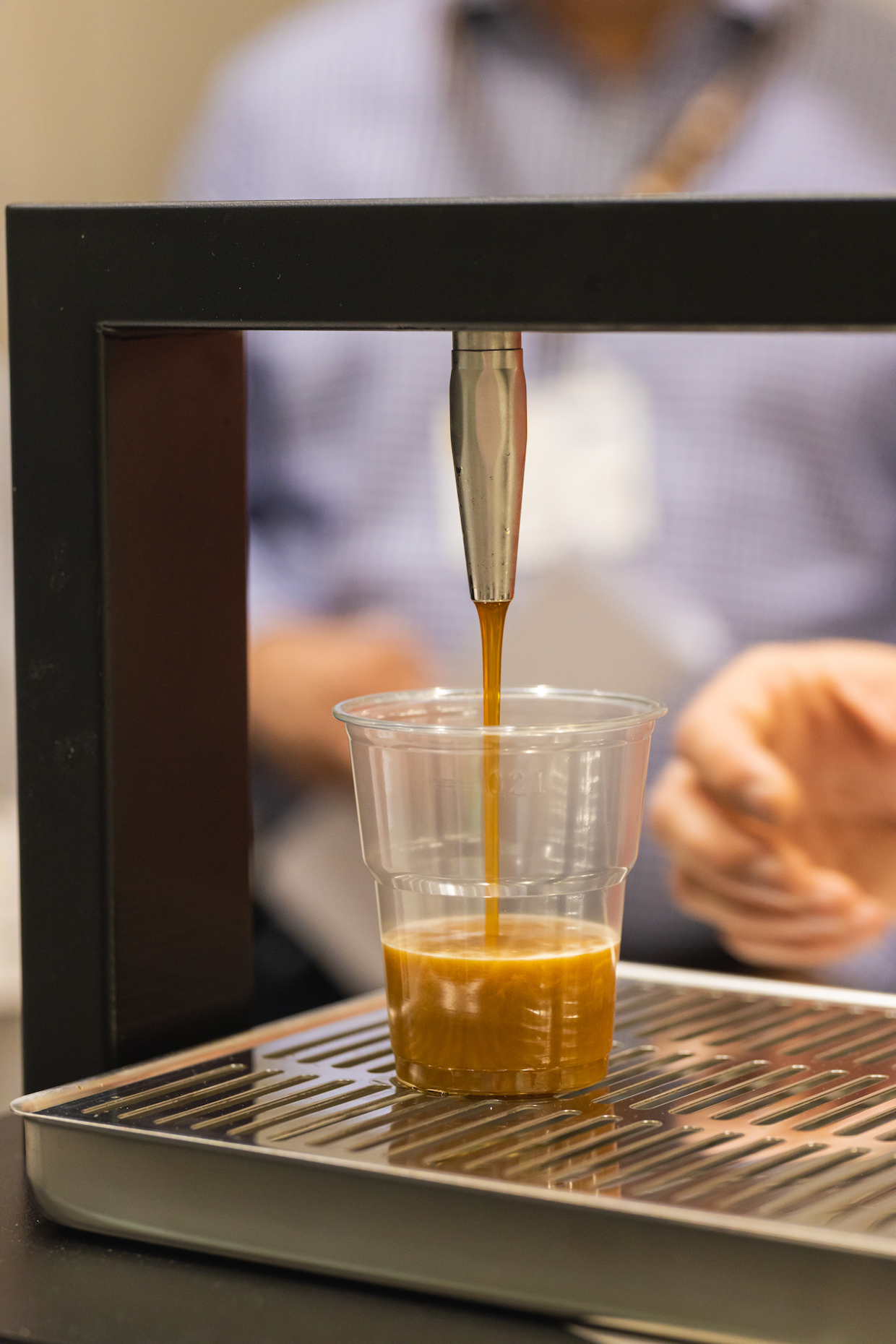 The anticipated retail price of the Dispenser is around €5000 ($5,240.87 USD as of this writing).
---
Does your coffee business have news to share? Let DCN's editors know here.
Howard Bryman
Howard Bryman is the associate editor of Daily Coffee News by Roast Magazine. He is based in Portland, Oregon.