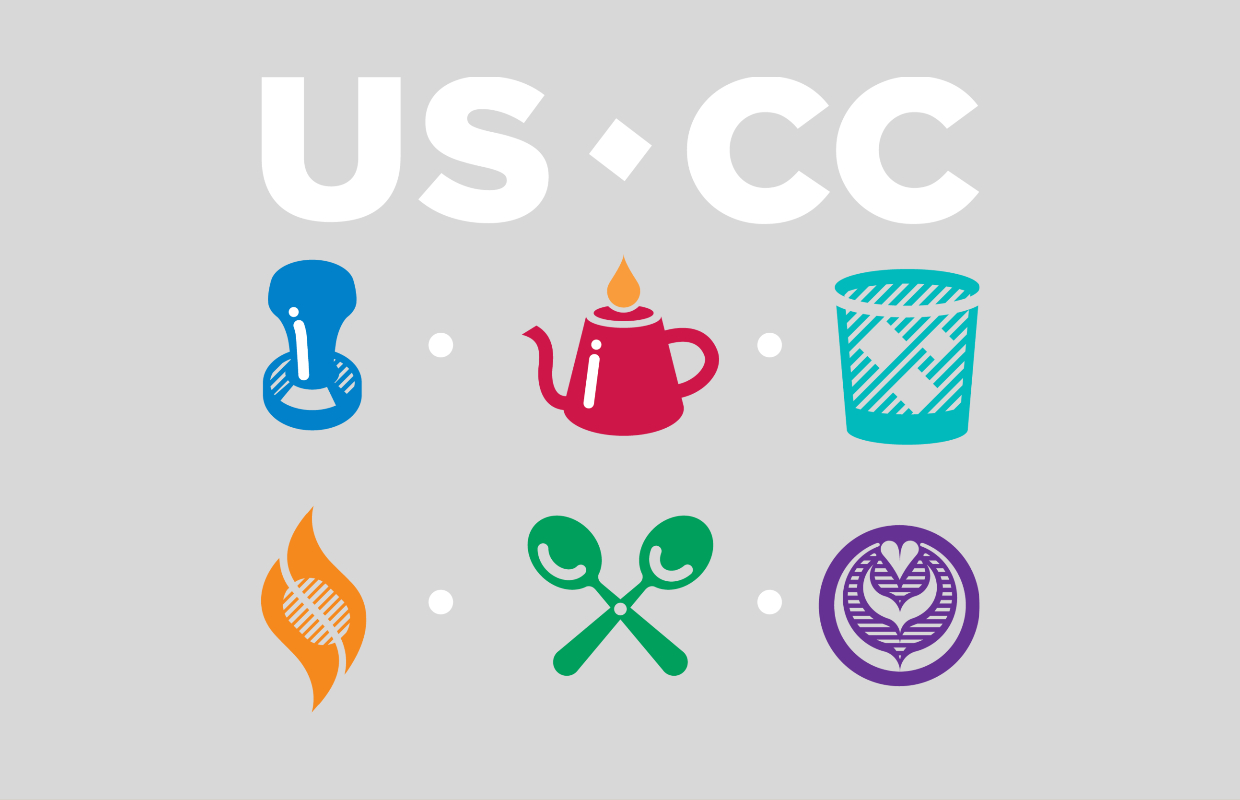 Thirteen different coffee companies have been approved as hosts of 14 forthcoming "Preliminaries" for the 2023 United States Coffee Championships (USCC) competition season.
Located from Hawaii to Vermont, the hosts were selected by the U.S. chapter of the Specialty Coffee Association (SCA) and the U.S. Competitions Committee to host inclusive and safe competitions under the rules and regulations for each event.
Those include the U.S. Barista Championship, the U.S. Roaster Championship, the U.S. Brewers Cup Championship, the U.S. Cup Tasters Championship, the U.S. Coffee In Good Spirits Championship and the U.S. Latte Art Championship.
Introduced for the 2018 competition season, the Preliminaries event structure was designed to increase participation in SCA-sanctioned coffee events through tapping into local communities and SCA-member companies. The USCC describes the Preliminaries as a chance for "first-time competitors and judges to get experience and get involved in coffee competitions."
---
Related Reading
---
The number of competitors allowed at each Preliminary event is limited depending on the event type, and people who place in the top three in Preliminaries are automatically qualified to enter USCC Qualifying events, which are expected to occur this coming winter.
Competitors who pass through Qualifying events then move on to the national competitions. Dates and locations of USCC Qualifiers and national events have not yet been announced for the 2023 year.
Here are the dates and locations of all upcoming USCC Preliminary events: 
Aug 19-21: Hawaii Coffee Association (Kailua, HI) – Brewers & Roaster

Aug 26-28

: Presta Coffee Roasters (Tucson, AZ) – Barista, Brewers, & Cup Tasters
Sept 2-4: Fluid Cooperative (San Francisco, CA) – Barista
Sept 9-11: Black & White Coffee (Raleigh, NC) – Barista & Brewers
Sept 9-11: Luce Coffee Roasters (Houston, TX) – Latte Art
Sept 16-18: Luce Coffee Roasters (Houston, TX) – Roasters
Sept 16-18: Sweet Bloom Coffee (Denver, CO) – Barista, Brewers, CIGS, Latte Art

Sept 23-25

: Houston Coffee Collective (Houston, TX) – Cup Tasters
Sept 30-Oct 2: The Crown (Oakland, CA) – Cup Tasters & Roaster
Oct 7-9: Blanchard's Coffee Co (Richmond, VA) – Brewers, Barista, CIGS
Oct 7-9: Tinker Coffee Co (Indianapolis, IN) – Cup Tasters & Roaster

Oct 21-23

: Spyhouse Coffee Roasters (Minneapolis, MN) – Barista & Brewers

Oct 28-30

: Uncommon Coffee (Essex, VT) – Barista & Latte Art

Oct 28-30

: Brio Coffeeworks (Burlington, VT) – Cup Tasters