Italian espresso equipment brand Nuova Simonelli has introduced a new series of grinders within its commercial lineup, the GX Grinder series.
Derived from the Mythos 2 grinder platform, which first launched in 2018, the GX Series launch clarifies the product lines between Nuova Simonelli and its sibling brand under the Simonelli Group umbrella, Victoria Arduino.
The latter brand will now exclusively house the Mythos platform, which received a major update last year and is geared towards high-end coffee shops, while the GX series will be exclusive to Nuova Simonelli, catering to medium- and high-volume commercial settings.
The Nuova Simonelli GX series currently includes three models, all of which are centered around vertically-oriented 85-millimeter flat burrs. All three include Nuova Simonelli's proprietary Clima Pro temperature stability technology, which has also seen a major update since its debut with the original Mythos grinder in 2013.
The three GX grinders also feature robust touchscreen controls while promising quiet and consistent operation.
The GX85 offers a fixed speed of grinding and is offered by the company as a fitting companion to the Appia Life XT espresso machine for commercial applications in settings such as restaurants and hotels.
The GX85V, meanwhile, provides variable burr speeds, and is suggested as an ideal pairing with the Aurelia Wave espresso machine for coffee shop settings.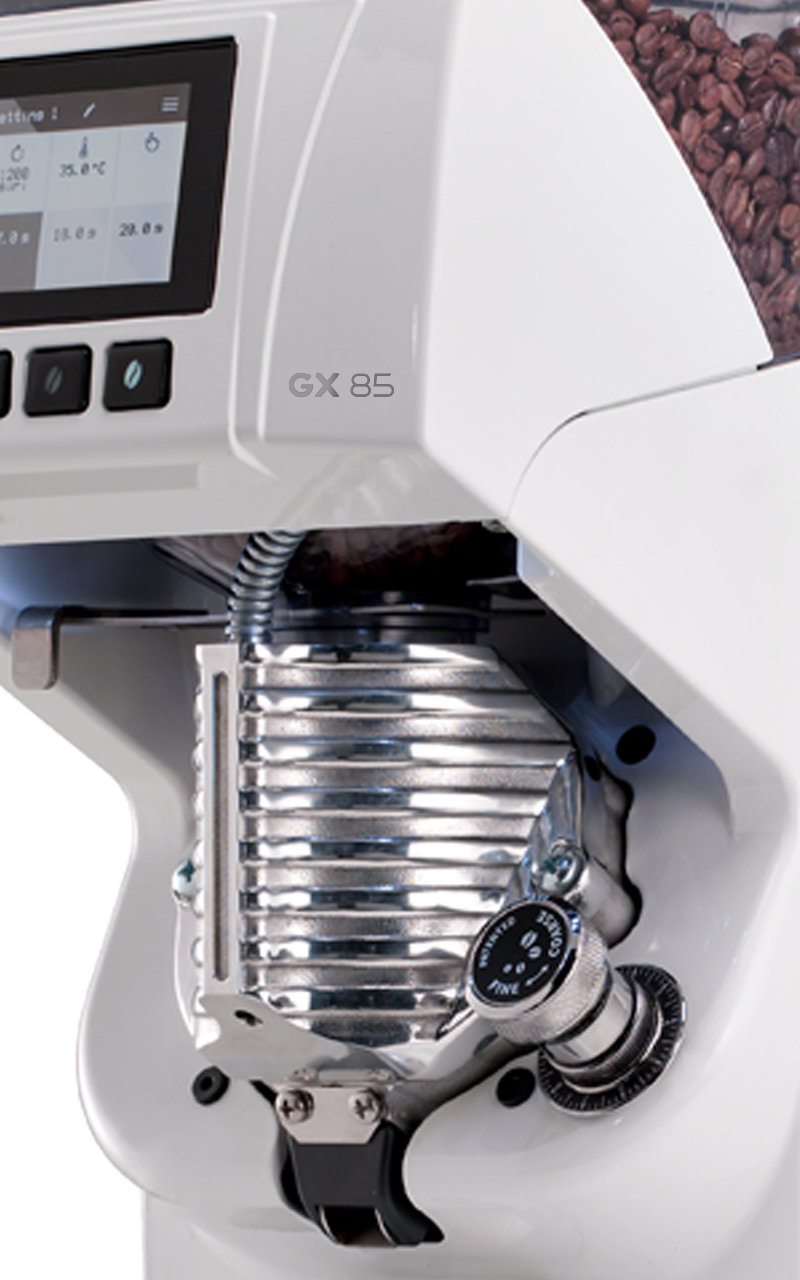 Lastly, the GX85W comes with the company's gravimetric grind-by-weight functionality, and is positioned as the ideal cohort to the Aurelia Wave UX high-volume espresso machine.
"Each Grinder in the GX Series is designed to match perfectly with a coffee machine for best productivity and quality to meet each individual business's needs," the company said in a recent announcement of the GX series.
The company told DCN the Nuova Simonelli GX Series of grinders will become available to customers in the United States beginning this October.
---
Does your coffee business have news to share? Let DCN's editors know here. 
Howard Bryman
Howard Bryman is the associate editor of Daily Coffee News by Roast Magazine. He is based in Portland, Oregon.