The owners of the Los Angeles multiroaster coffee bar Kumquat Coffee have opened a second L.A. cafe, called Loquat Coffee. Like their namesake fruits, both provide deliciousness may look and sound related, though under the surface they're practically apples and oranges.
The doors to Loquat Coffee opened this month in the Cypress Park neighborhood. The primary distinction from its forebear is that Loquat is serving a range of house-roasted coffees. The shop also offers a distinct minimalist, bumblebee-colored environment filled with matte black and vivid yellow.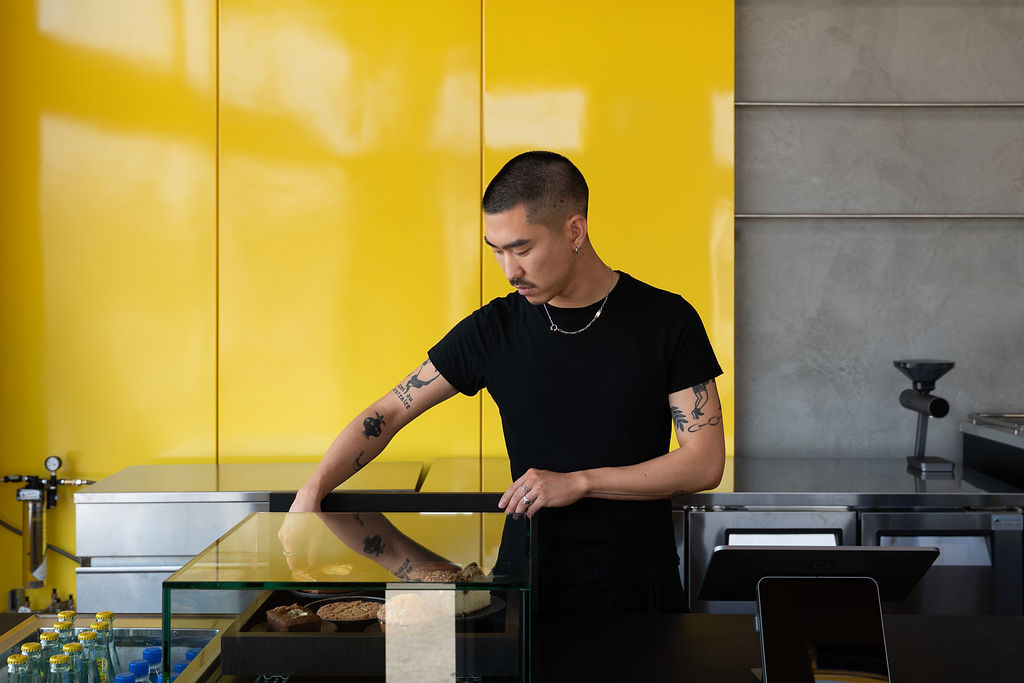 The vintage sign for the ice cream company that previously occupied the 1,060-square-foot corner location remains visible on the painted brick exterior as a nod to local history.
"We wanted to express the warmth of Los Angeles in the color yellow," Loquat Co-Founder AJ Kim told Daily Coffee News.
A custom, matte black, 2-group Victoria Arduino Gravimetric Black Eagle espresso machine pairs with a Mythos II grinder for shots of the Quat house blend atop the black service bar, while a Weber Workshops EG-1 crumbles the shop's single-origin espressos. A Mahlkönig EK43S grinds for Curtis G4 Thermopro batch and manual pourover drip coffee options.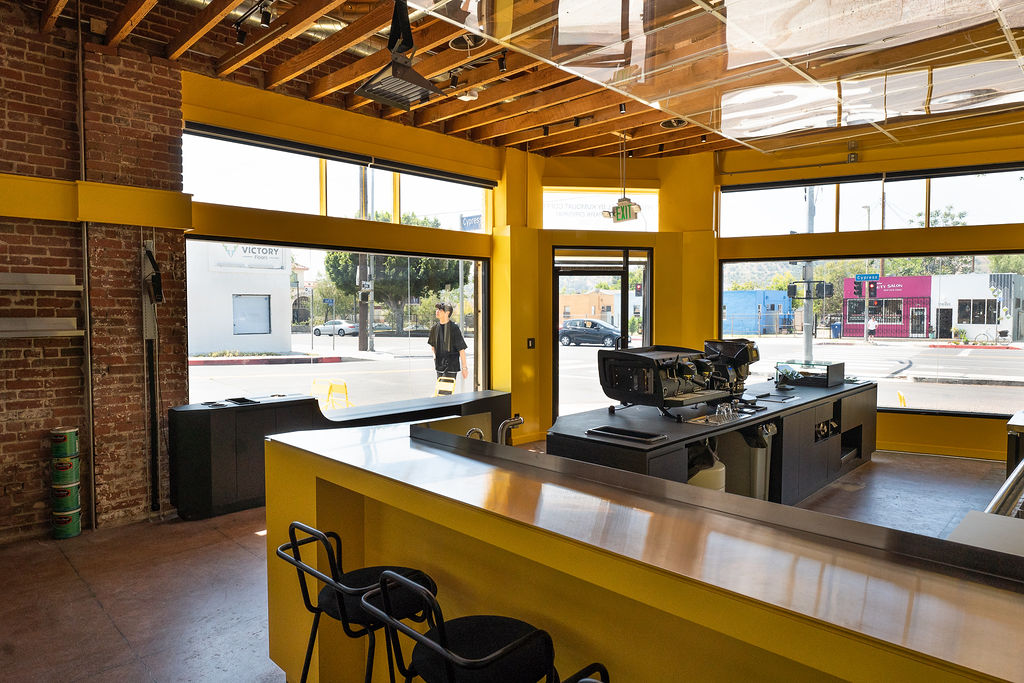 Kim and fellow Loquat Co-Owner Scott Sohn currently roast smaller batches for the shop in a Diedrich IR-7 on location while handling larger production batches on a friend's Loring S15 located in Brea. Kim told DCN an S15 will soon replace the Diedrich in Cypress Park.
At Kumquat, which Kim and Sohn opened in Highland Park in 2018, customers can continue to find coffees from roasters from throughout the United States, as well as from Osaka, Copenhagen, Seoul, Melbourne and more. Kumquat's light natural wood surfaces and white walls are reflected off the mirror polish case of a La Marzocco Comet PB, the first catalog machine from the equipment maker's Officine Fratelli Bambi studio.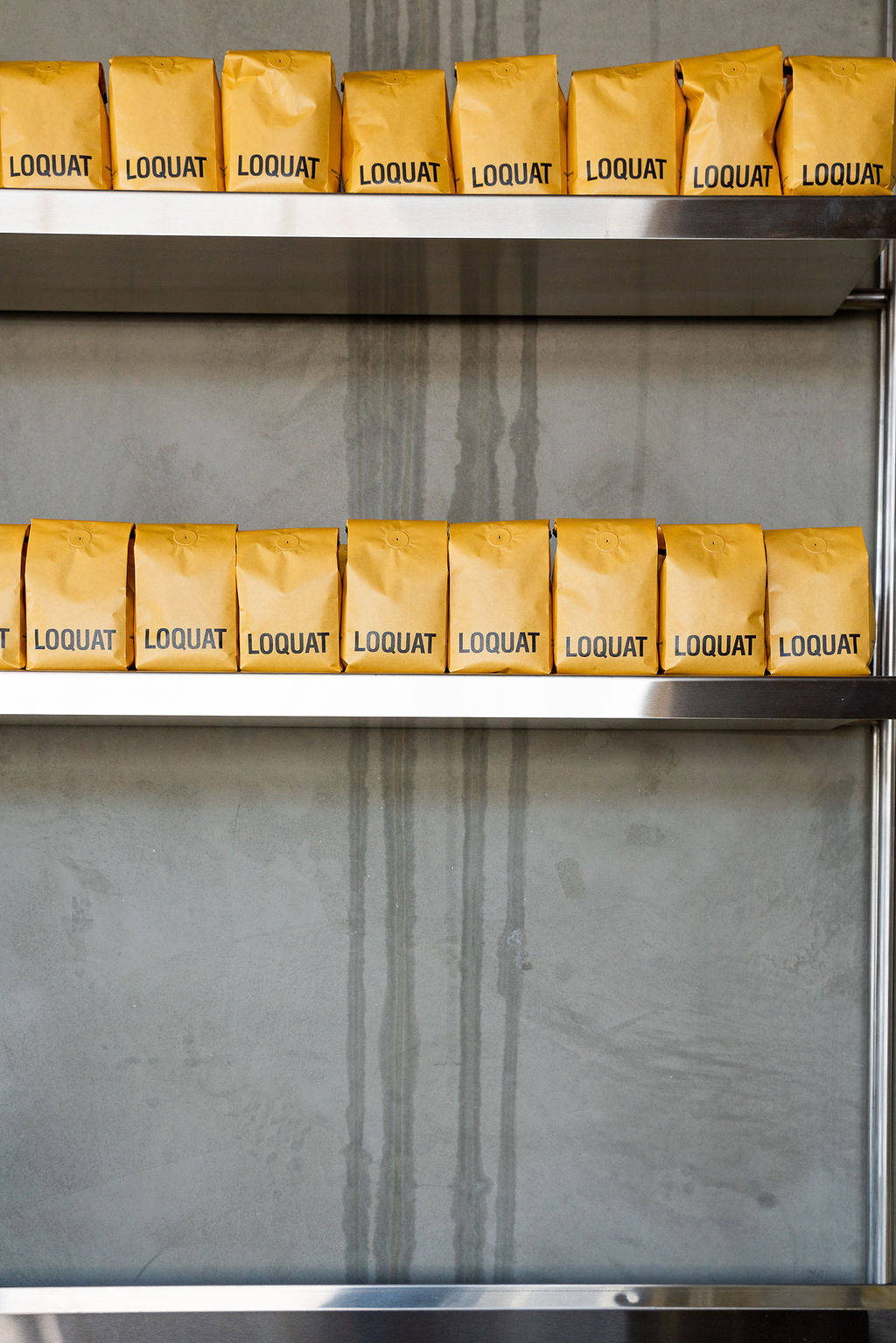 "We prioritize quality and continuously update and adapt ourselves with the latest coffee news from around the world without any borderlines," said Kim. "While Kumquat features those coffees from our favorite roasters worldwide, Loquat focuses on the delicate core of the coffee, with its own meticulously roasted coffee, with intention."
Plans for a second Kumquat multiroaster bar are underway for the first floor of the Jonathan Club in Downtown L.A.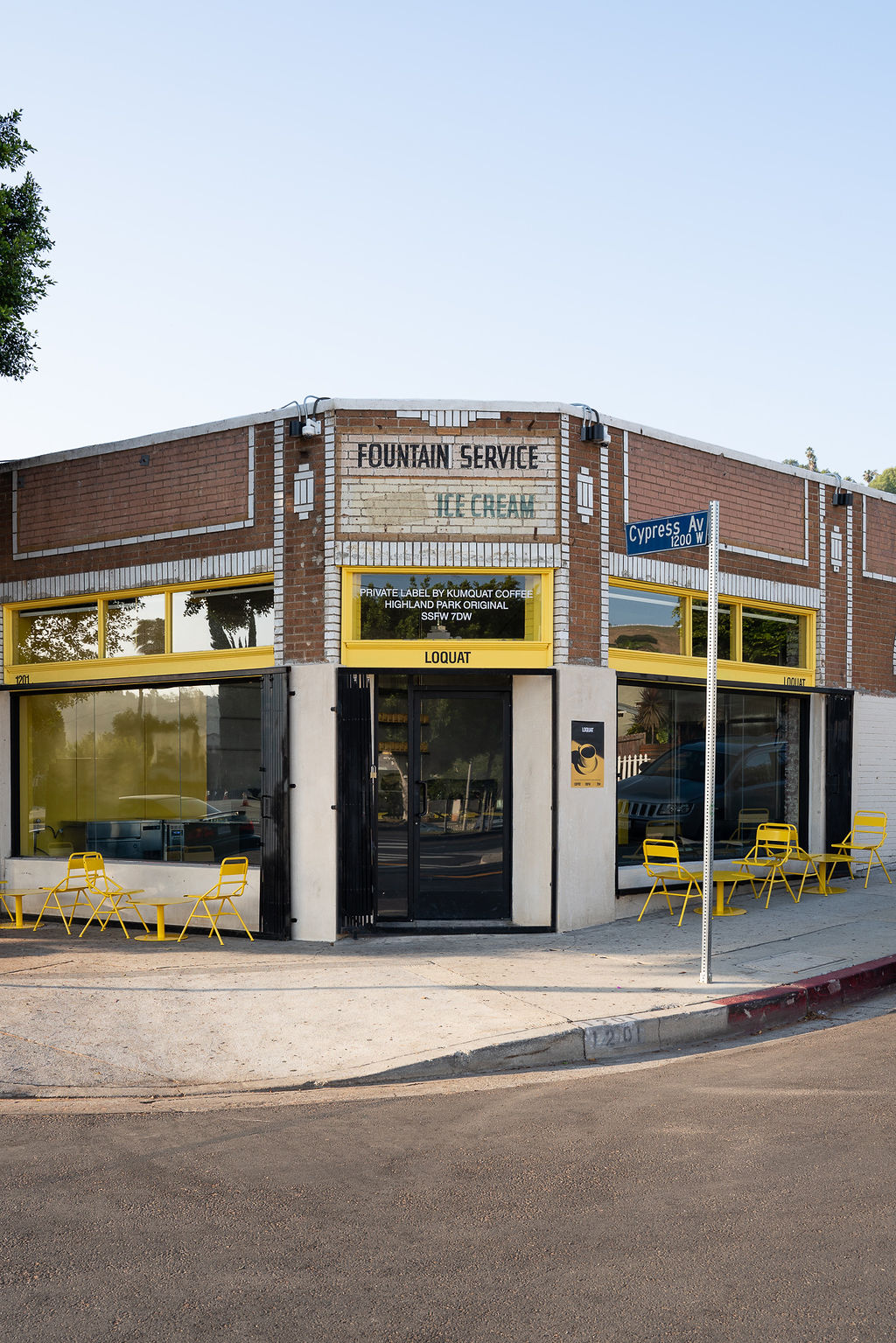 ---
Loquat Coffee is now open at 1201 Cypress Ave in Los Angeles. Tell DCN's editors about your new coffee shop or roastery here.
Howard Bryman
Howard Bryman is the associate editor of Daily Coffee News by Roast Magazine. He is based in Portland, Oregon.